Ten years ago today, I walked into a Weight Watchers location (for my seventh time) weighing more than I had ever weighed. I was 42 years old. I had made up my mind that from that day forward I would forever be a WW member. I would surround myself with like minded people and I would take care of myself.
I was overweight, I was depressed and I was lost. I had put myself and my health at the bottom of the priority list and I knew that had to change, forever.
Ten years later I am feeling better than ever. I'm so thankful for all that WW has taught me. I'm so happy to now be employed by WW and truly be surrounded by like minded people. I've learned so much about myself and I'm so happy for the decision that I made a decade ago. I had no idea the impact that decision would make on my life. 
This blog evolved because of that decision. My Instagram page evolved from that decision and that has been such a surprising source of inspiration for me. I had no idea the relationships that would develop via the blog and Instagram.  
Thanks for sticking with me if you've been around for a while.
This week I got back to my happy 172! Now to get back into the 160's.
Last weekend was camping trip number three. Such a great trip and so many interesting and fun people.
Headed out of dads yard together where I store my trailer.
I even took the kayak! This was my first trip taking the trailer and the kayak. I was ecstatic.
Effie, Lari and Little Red. Aren't they the cutest family?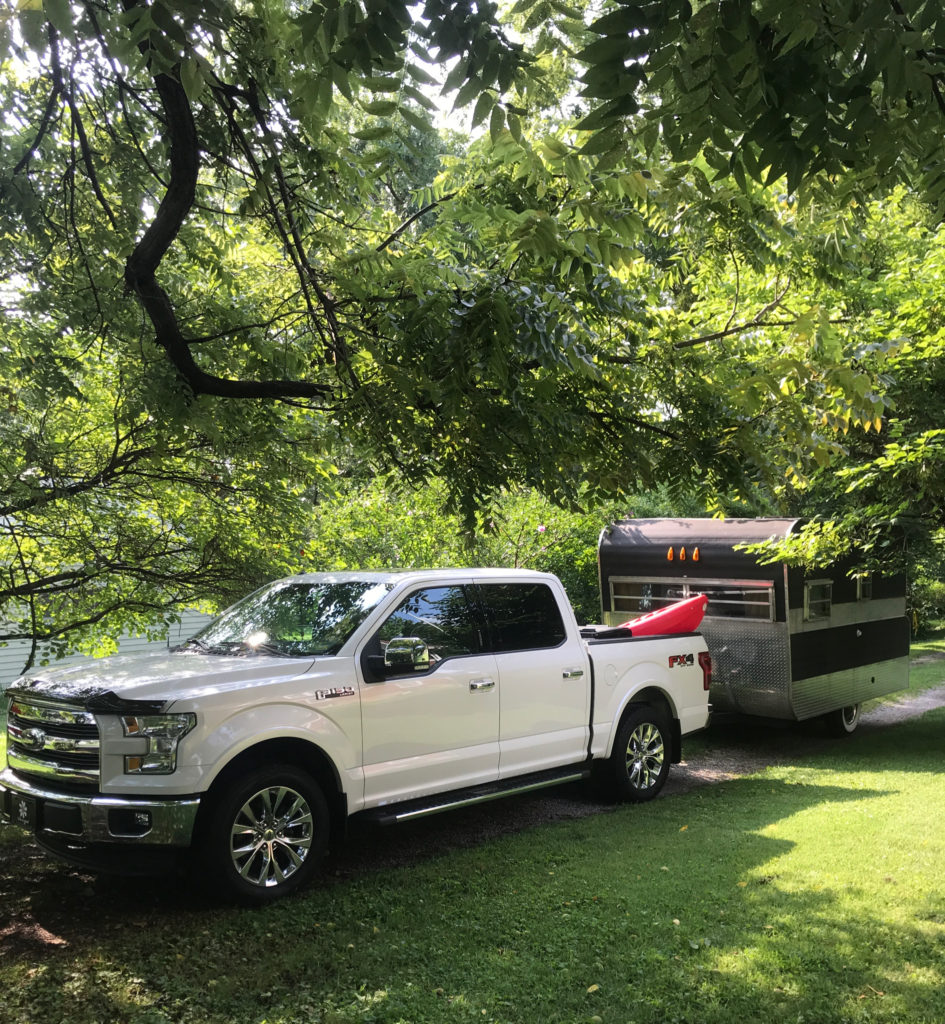 Following dad to the campground is one of my favorite parts of the trip!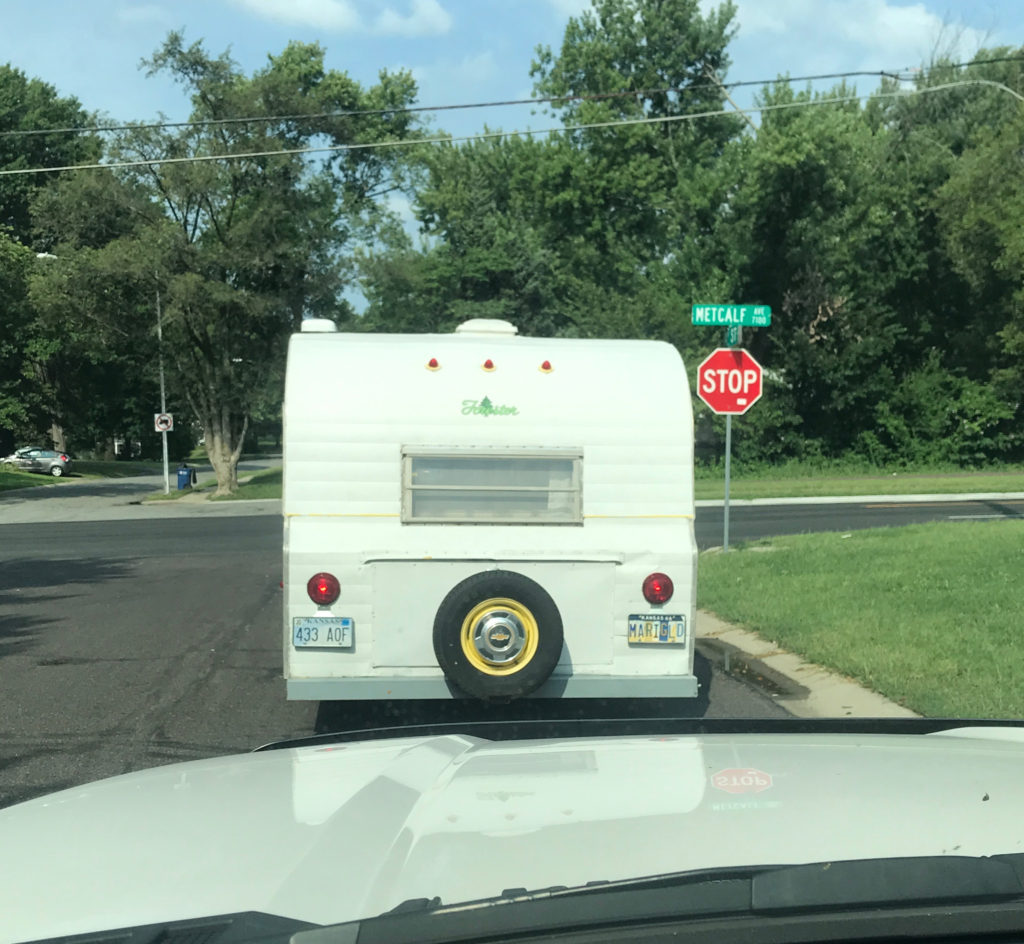 So many cute trailers there! This is my next door neighbor at the campsite. They were SO sweet! Check out the Toronado they pull their trailer with! See me in the woods behind them?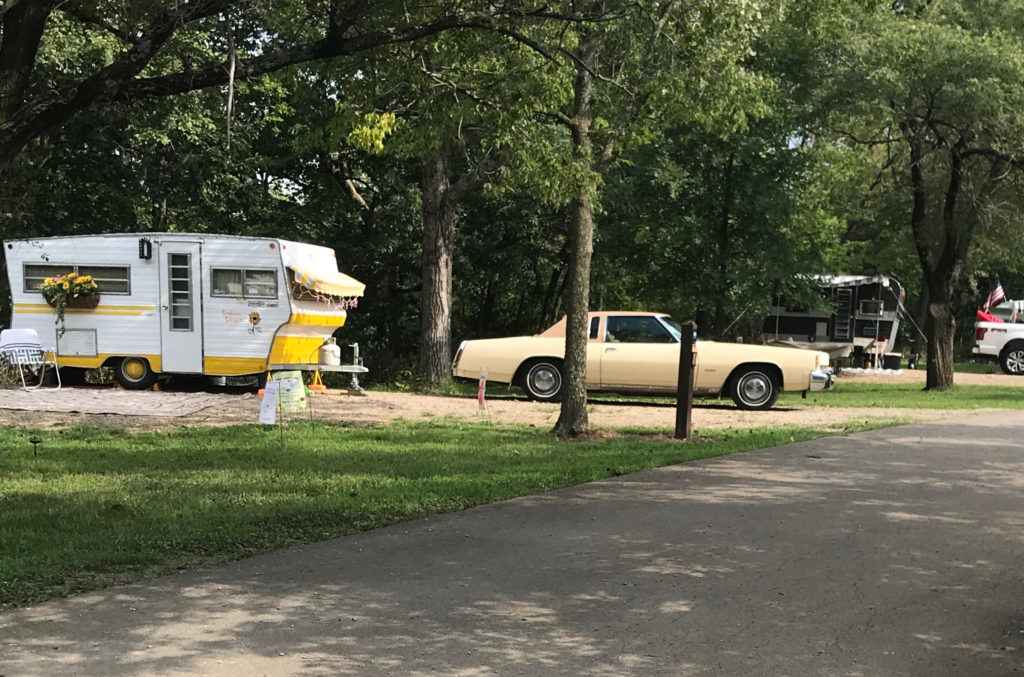 After they got her all set up! Some of these awnings are simply the icing on the cake!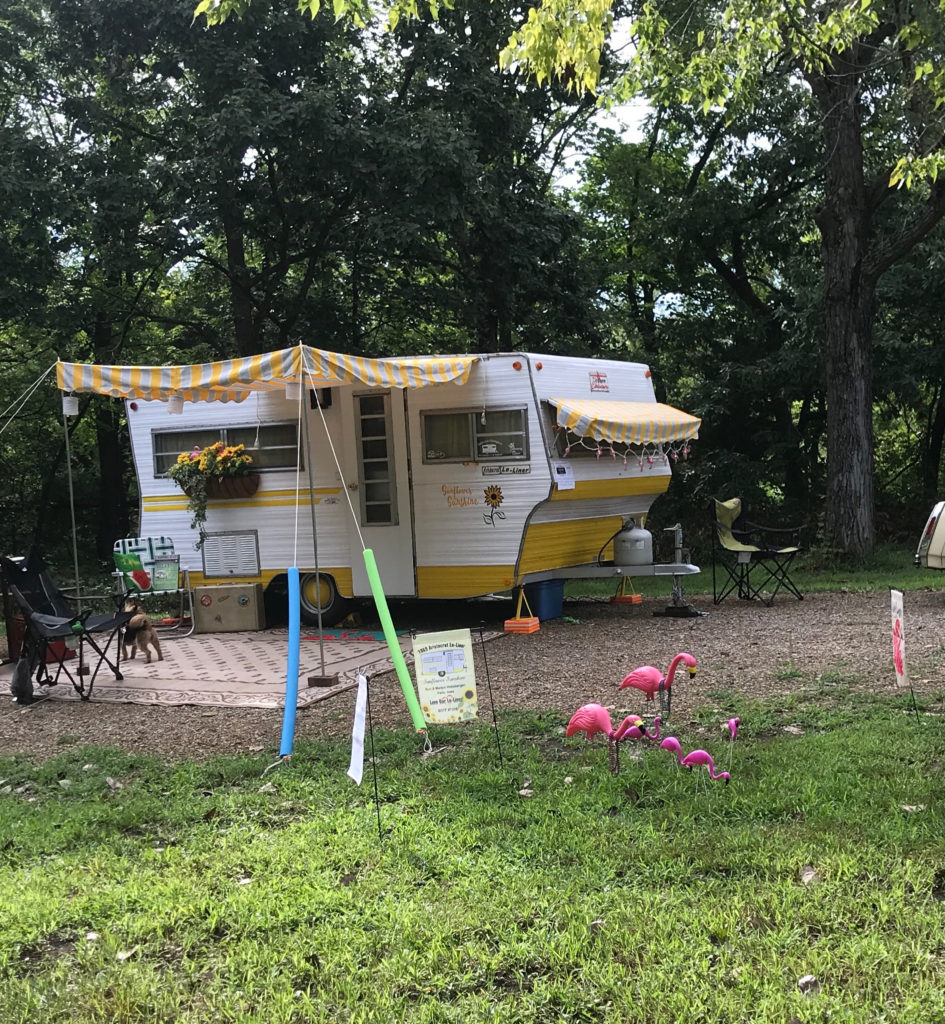 More cuties.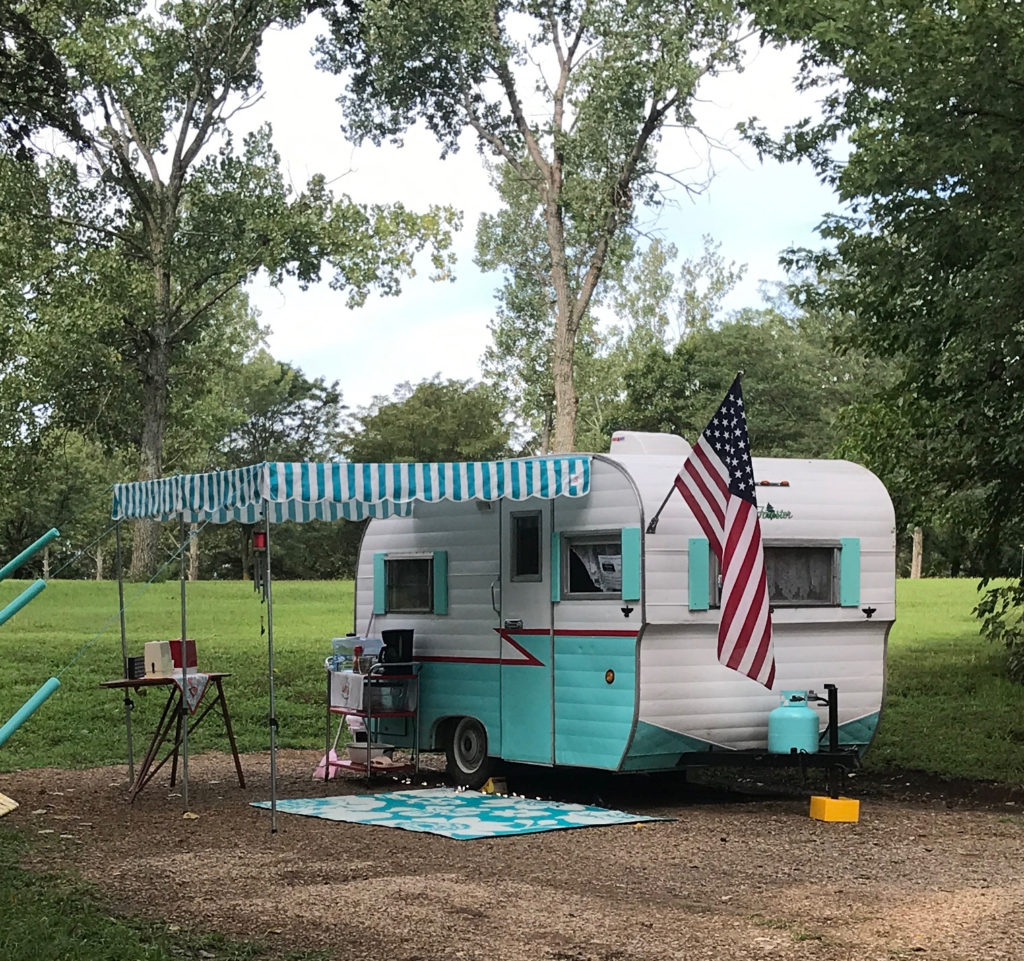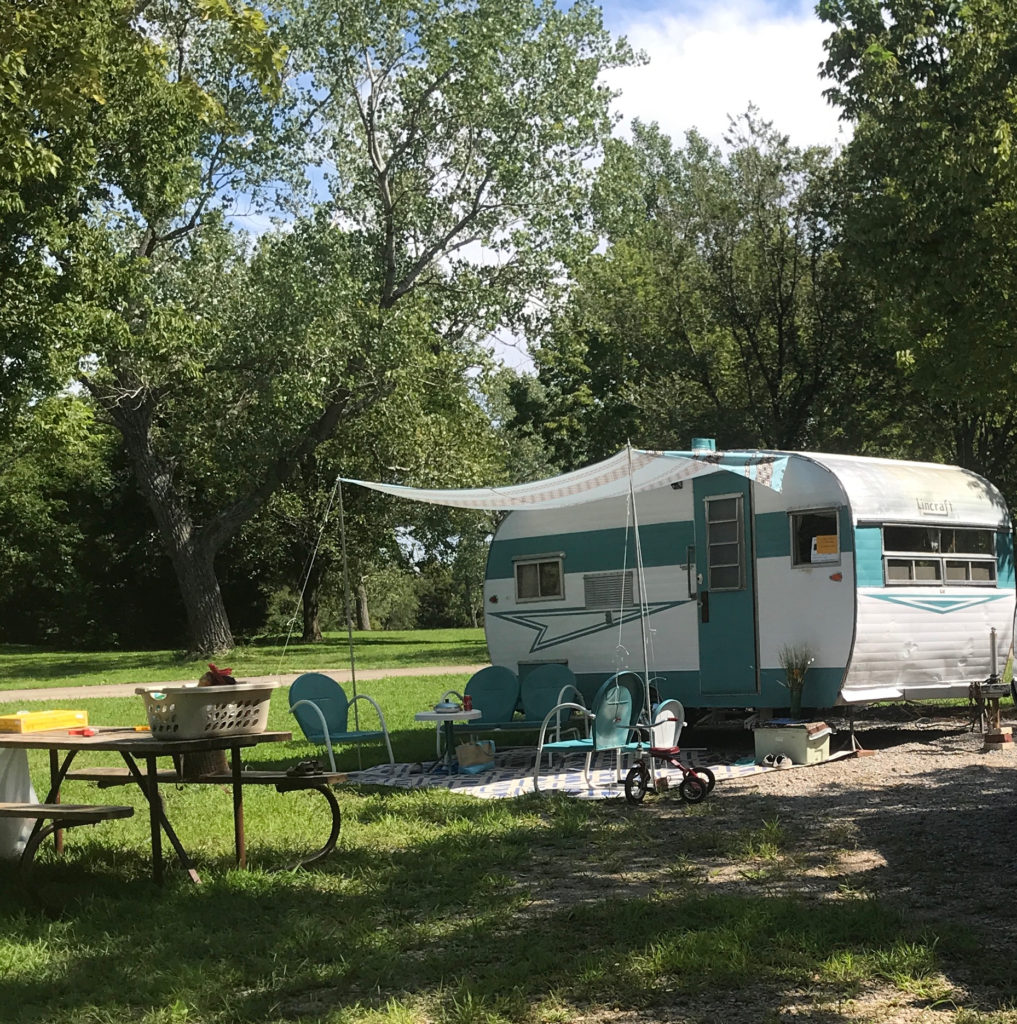 Below is my new friend Melissa and her trailer, Huck Finn.
Get this. She was going through my moms line at Target in April. My mom commented on her cute purchases. She mentioned she had bought a trailer and she was decorating. My mom got her Instagram name. This was just a few short days before I had even purchased Effie. Fast forward four months and a few Instagram exchanges later, we end up two campsites away from each other! We both stayed an extra night and spent some time Sunday on the lake on our kayaks! I'm so glad we did that!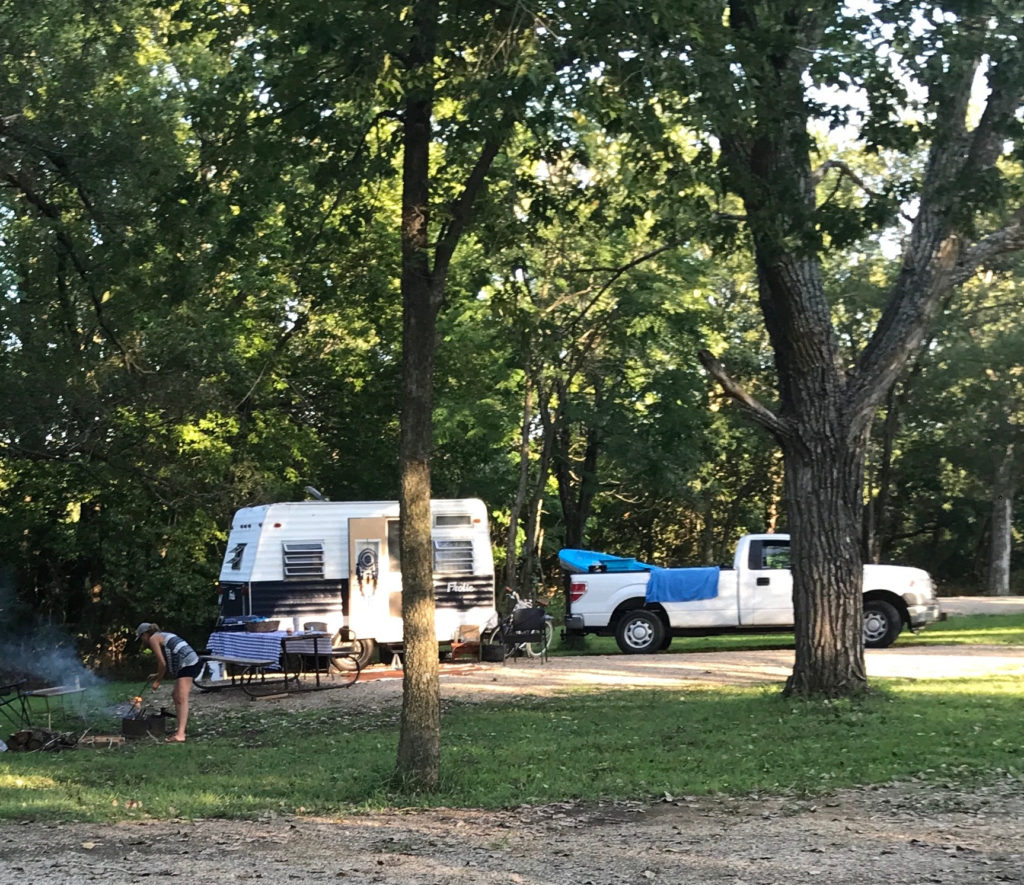 This particular weekend was a Vintage Trailer Rally with over 50 Vintage trailers registered. The theme for the weekend was Retro. On Saturday, we opened up our trailers to the public from 10-2 and invited them inside to see out trailers. I had SO much fun talking about Effie!
I dressed up just a little Retro.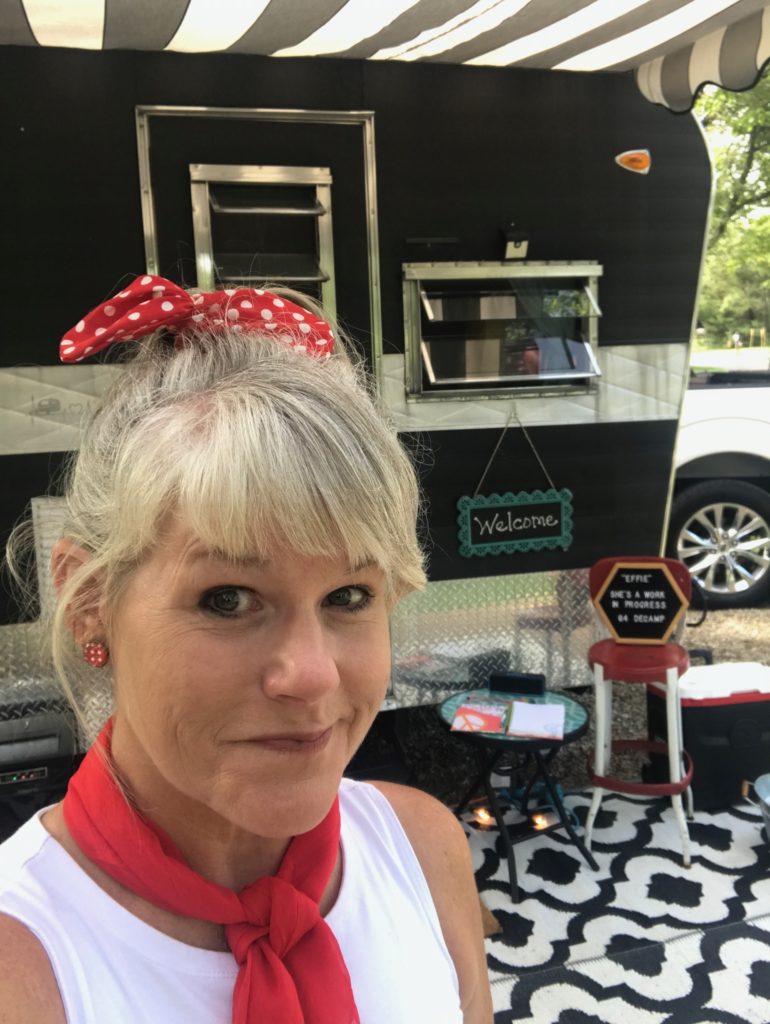 I put out a guest book and a few people actually signed it! See my shoes? My trailer is a 1964 but I was feeling the retro theme with the group.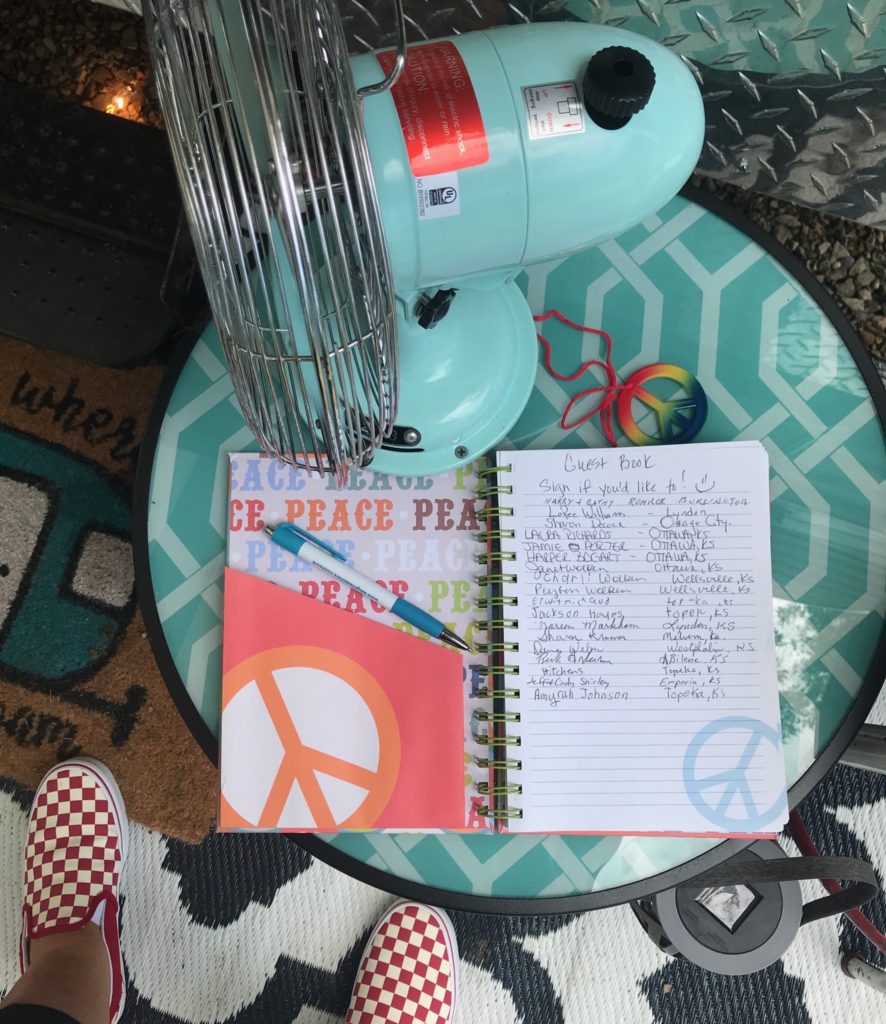 My first trip with my new awning!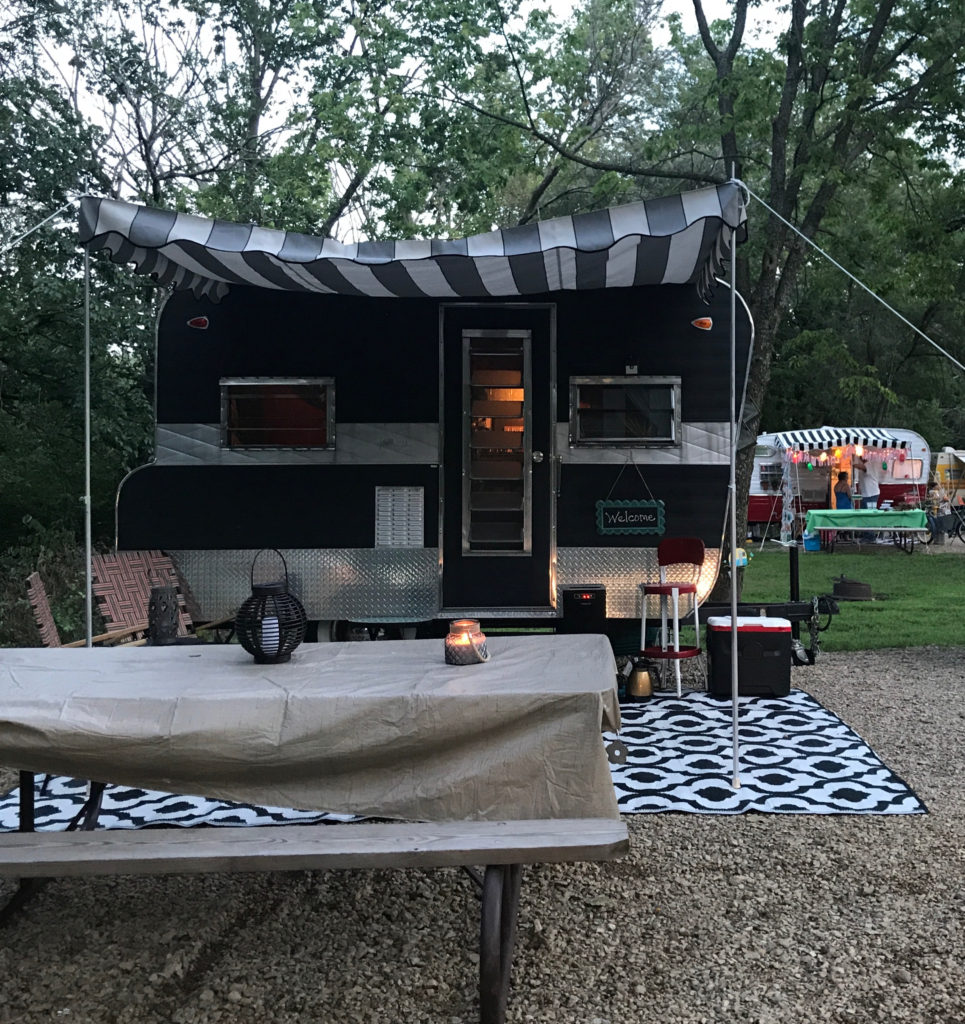 I absolutely LOVE the evenings in the campground.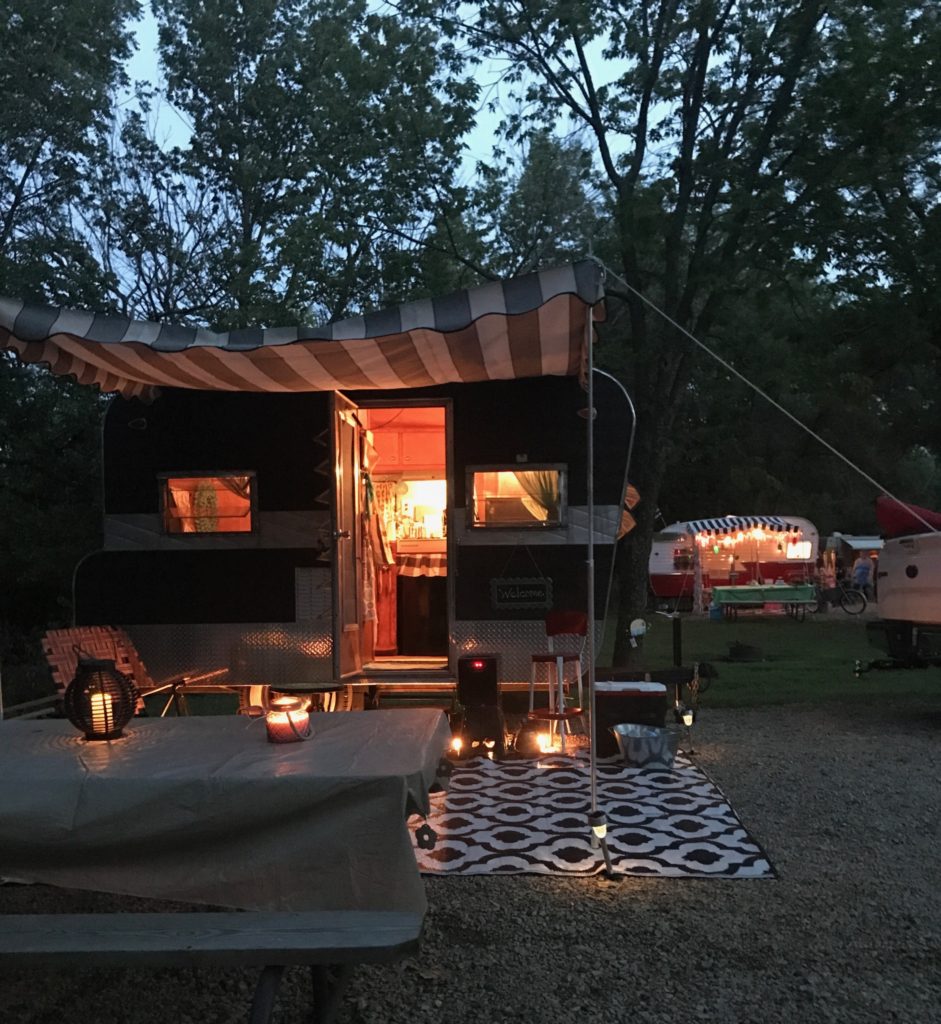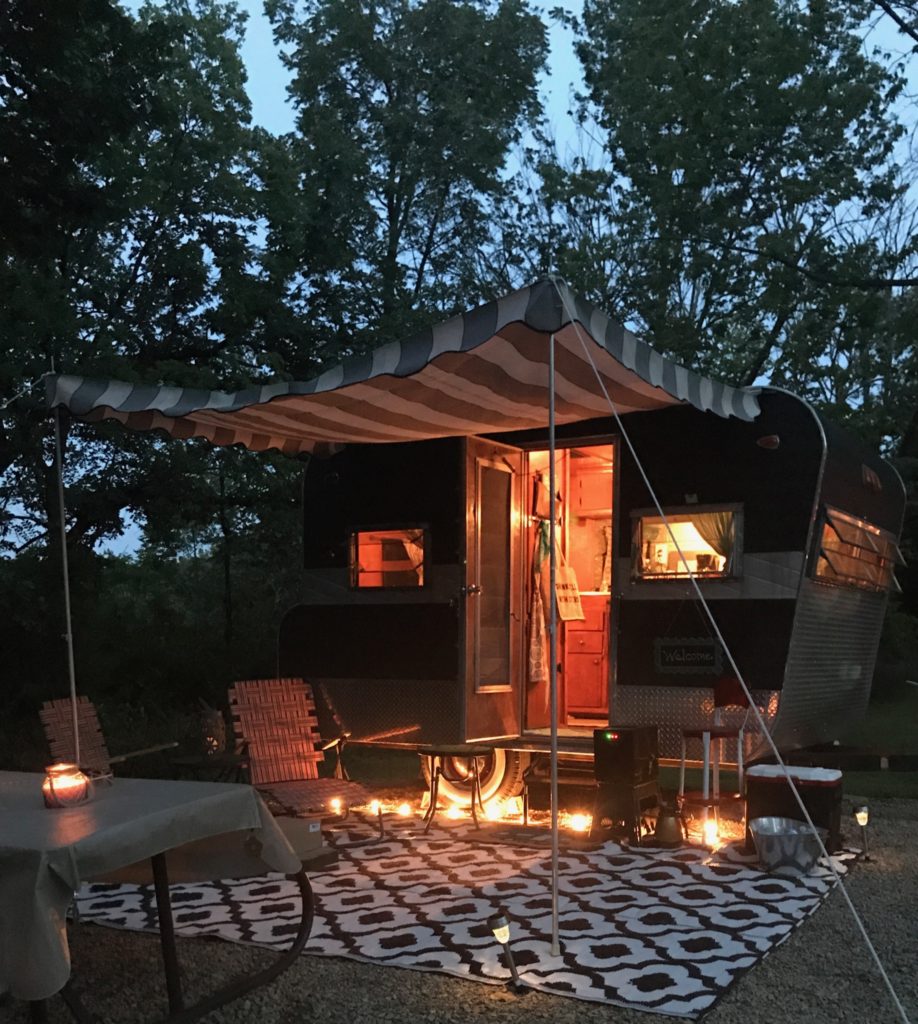 They had a car show at the rally too!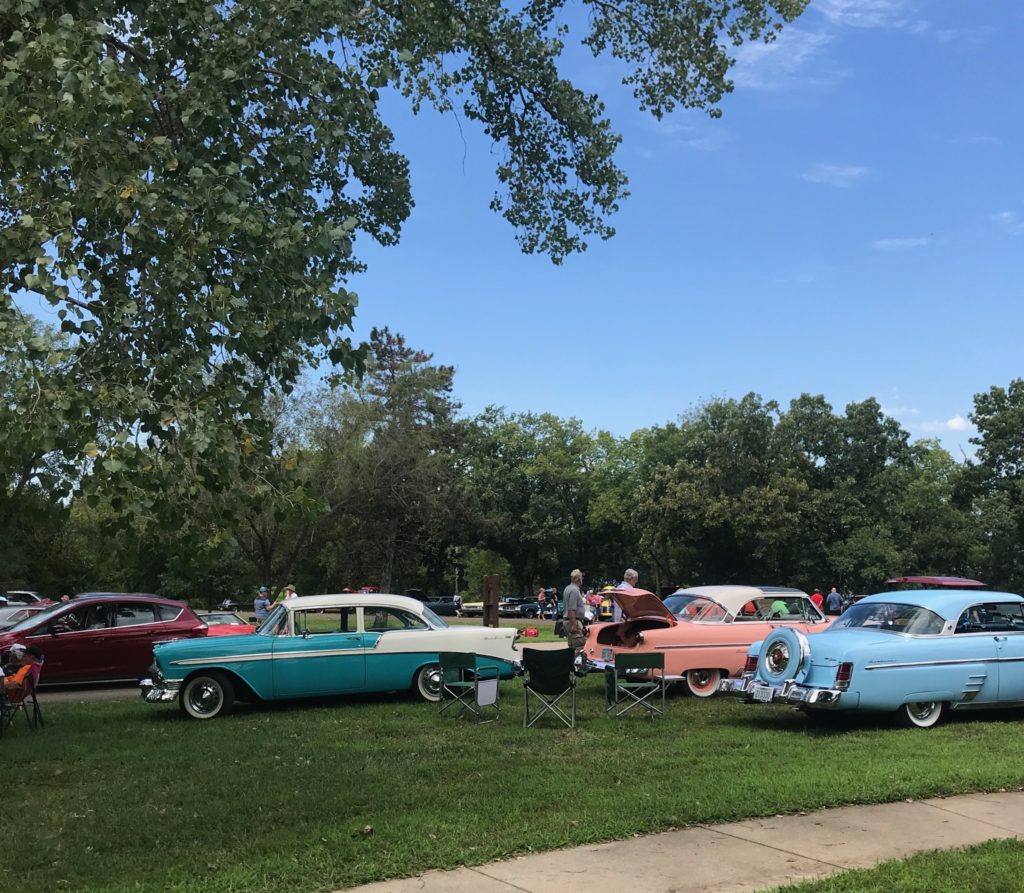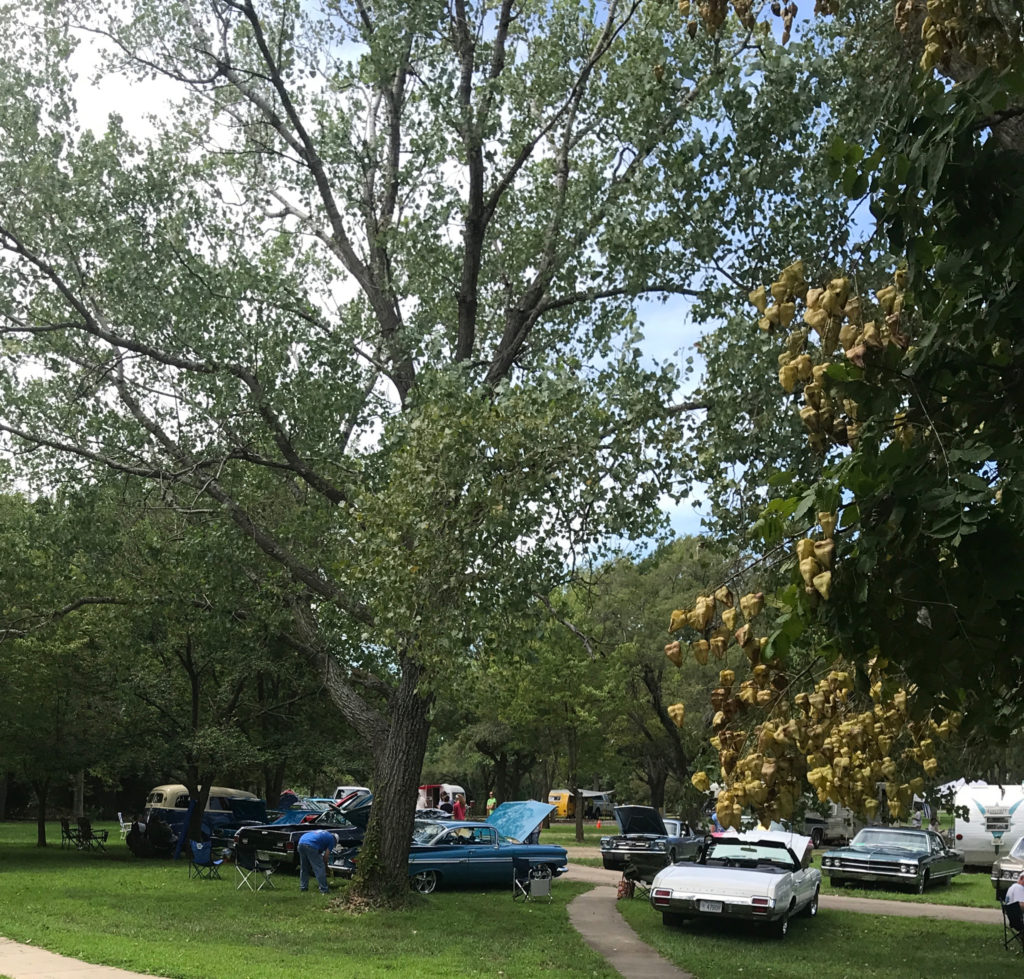 This was the prettiest campground I've been to so far. I drove around and wrote down my favorite campsite numbers for future trips.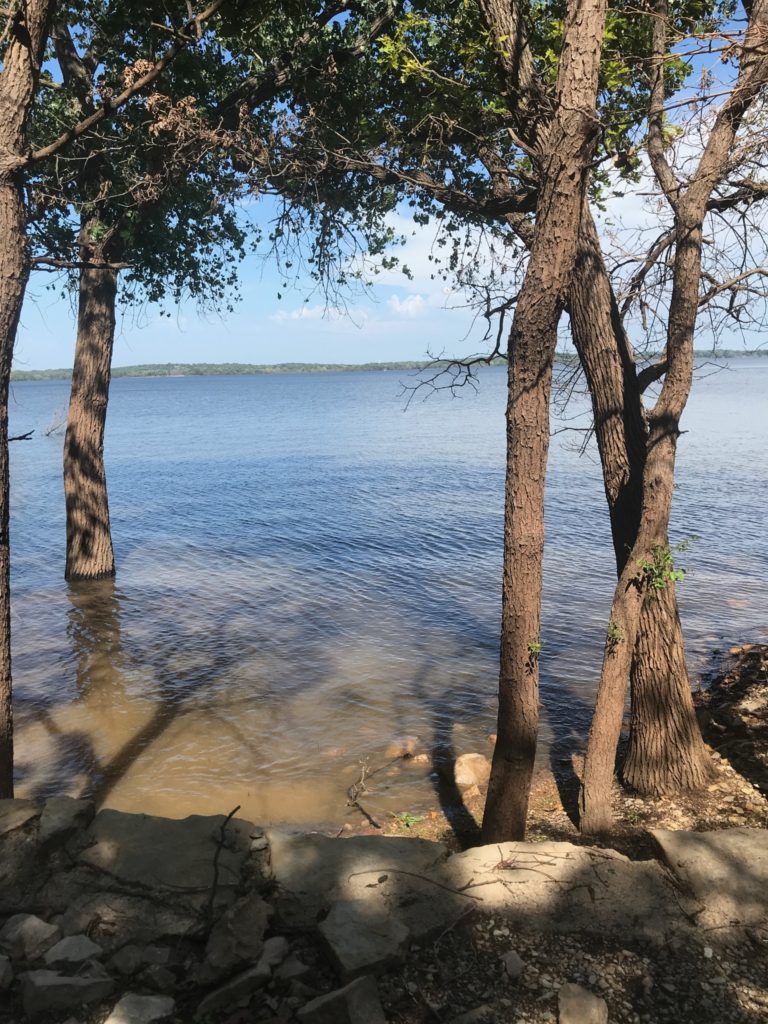 This is Sunday when only Melissa and Huck Finn and Effie and I were left on this stretch of road. So peaceful.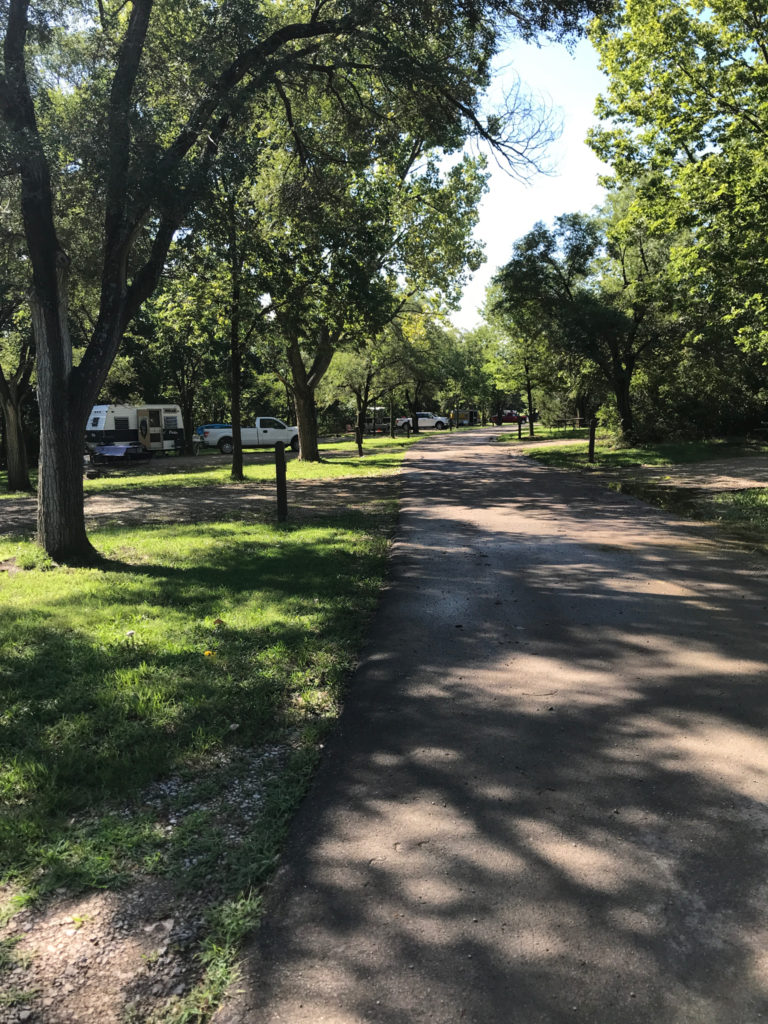 Best morning coffee, ever.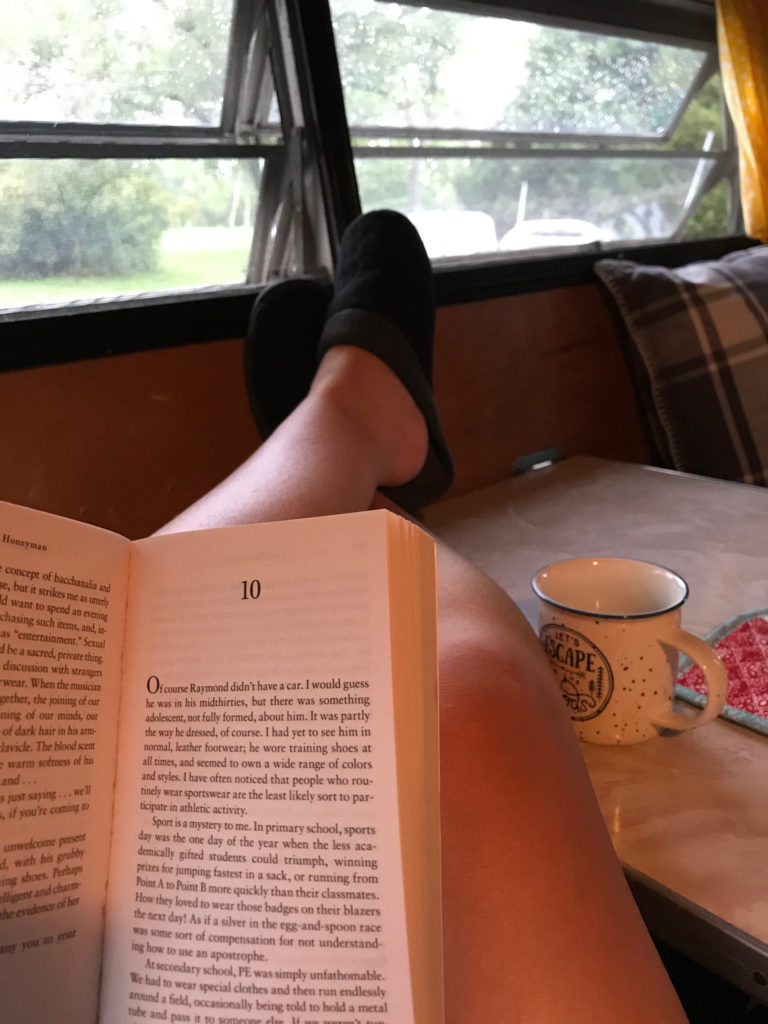 Sunday afternoon on the lake.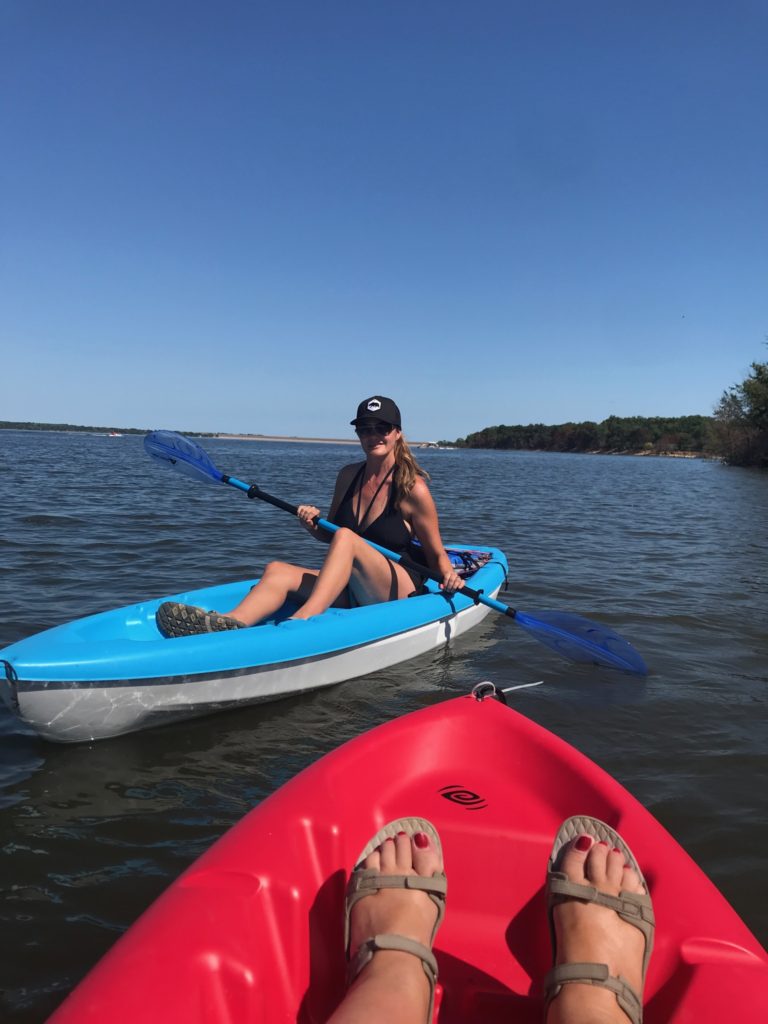 We had such a great time getting to know each other! Sweet soul right here.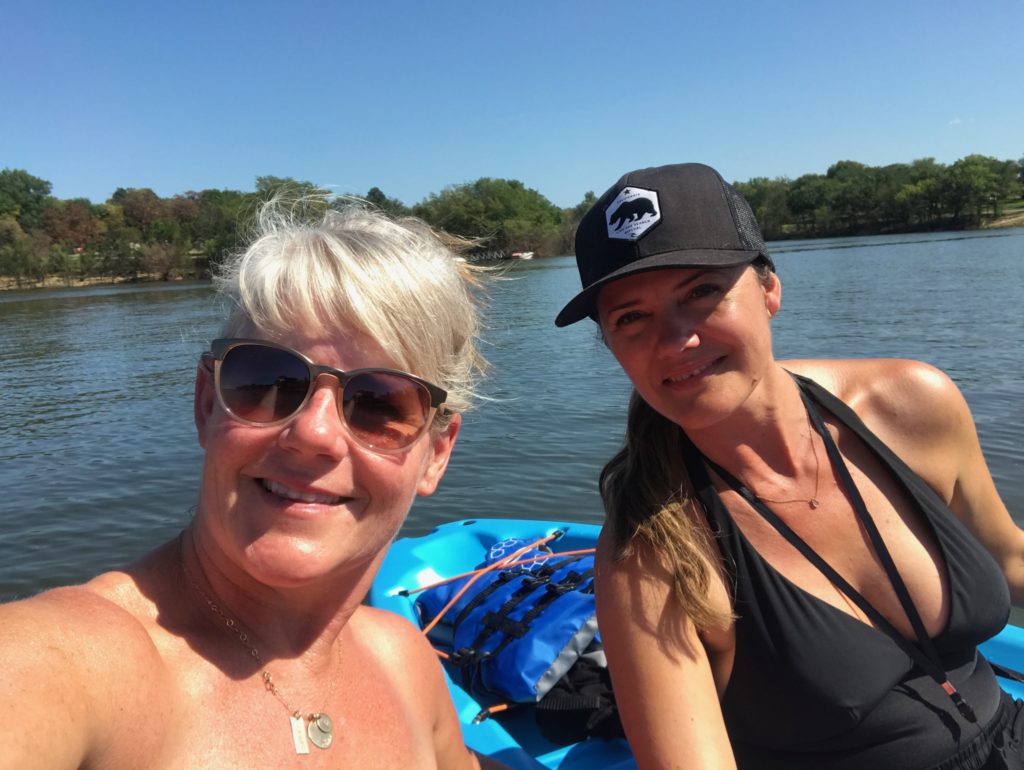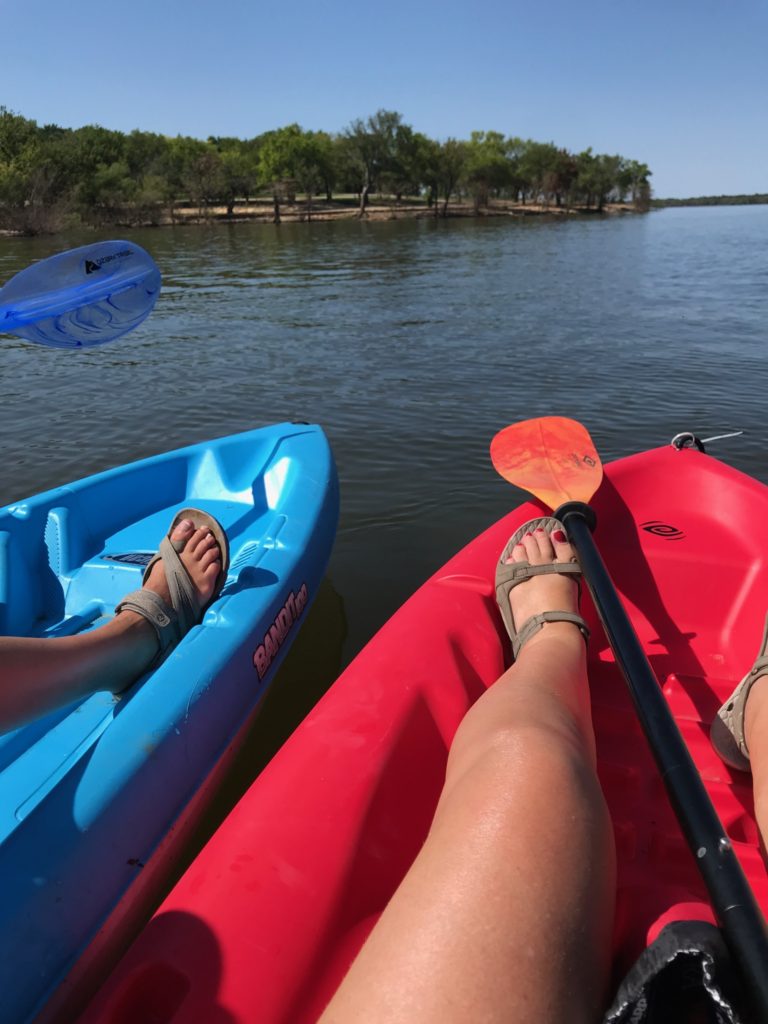 Eggs, Avocados, Chicken Sausages, Tuna Salad, Fruit, Raw Veggies, Coffee Creamer, Yogurt, Shrimp and Nut Butter.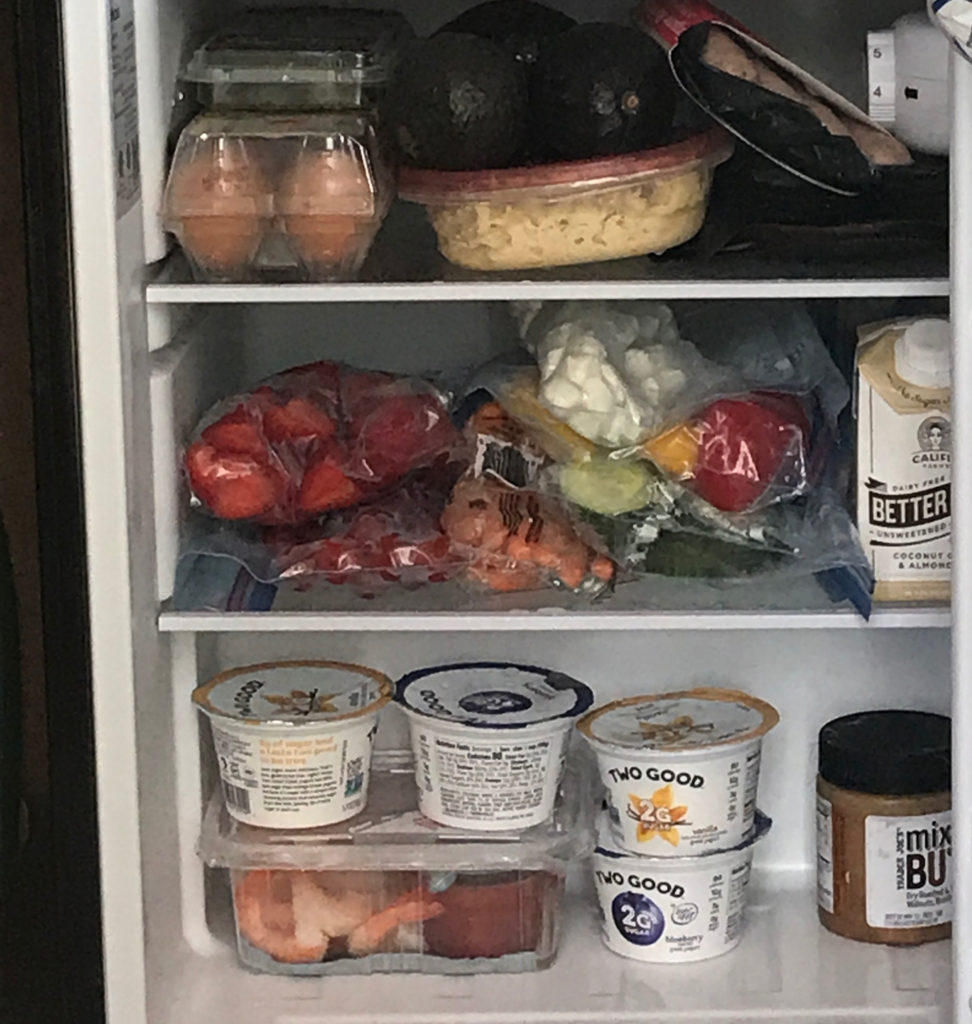 Breakfast food! Eggs, Ham and Smashed Avocado. Basically just like home.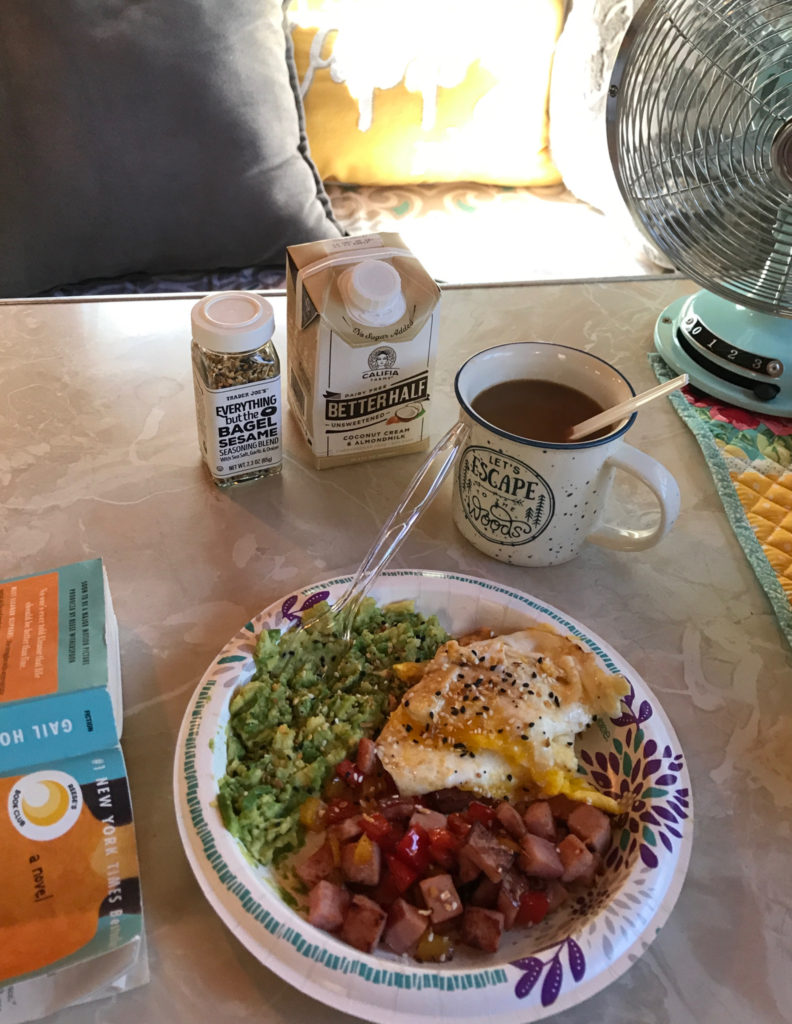 Lunch….Tuna Salad and Veggies.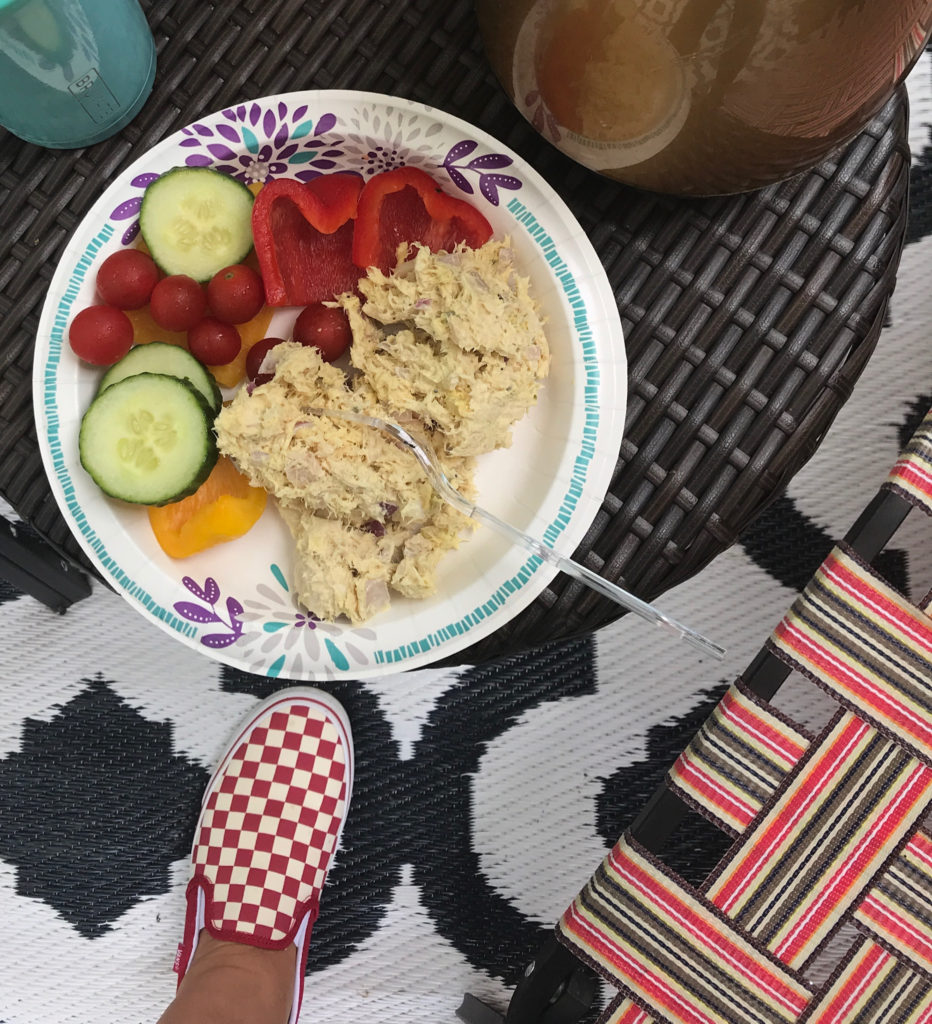 Snack time…
Yogurt with Berries and Granola.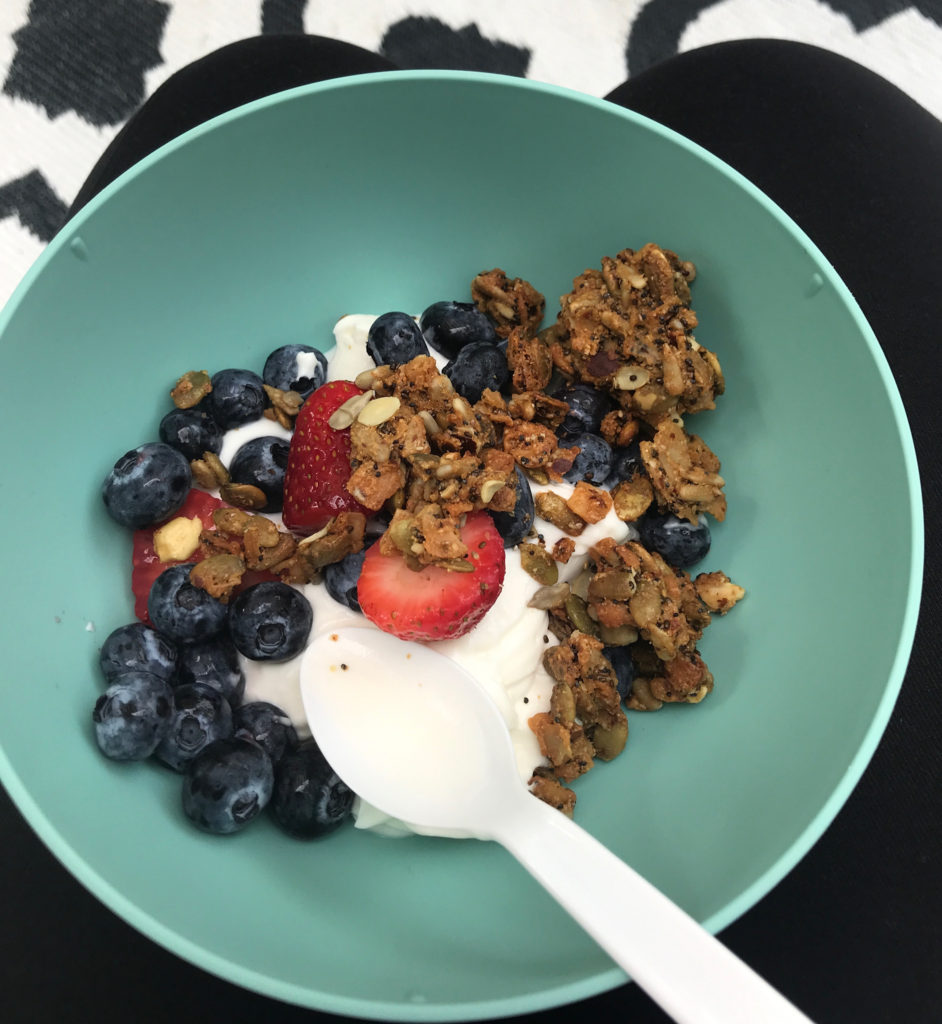 Sunday night we spent with two other ladies that decided to stay on Sunday night too! We all brought what ever we had left to eat over to Melissa's campsite and enjoyed the campfire, cooked sausages over the open flame, sipped wine and had great conversation, just like I dreamed. Really. This is a night I dreamed of.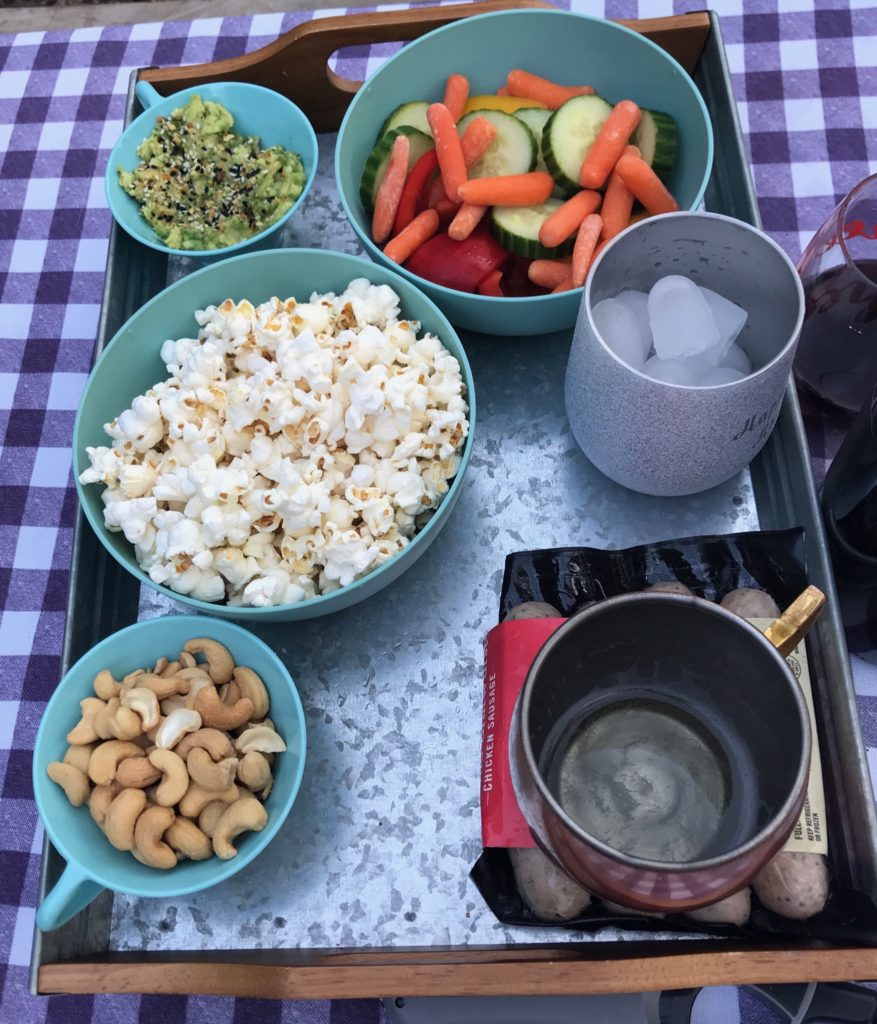 Such a great hostess! She surprised us all with a beverage! Cheers to new friends!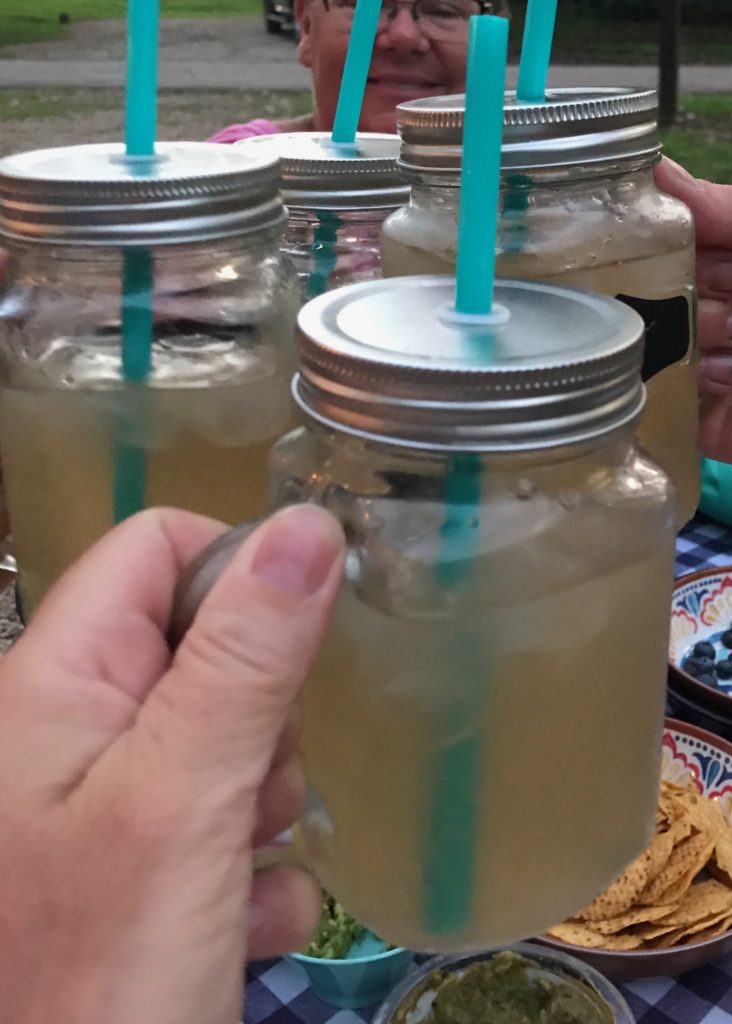 Waking up on a Monday at the lake in my camper does not suck. Well, except the part where I have to pack up.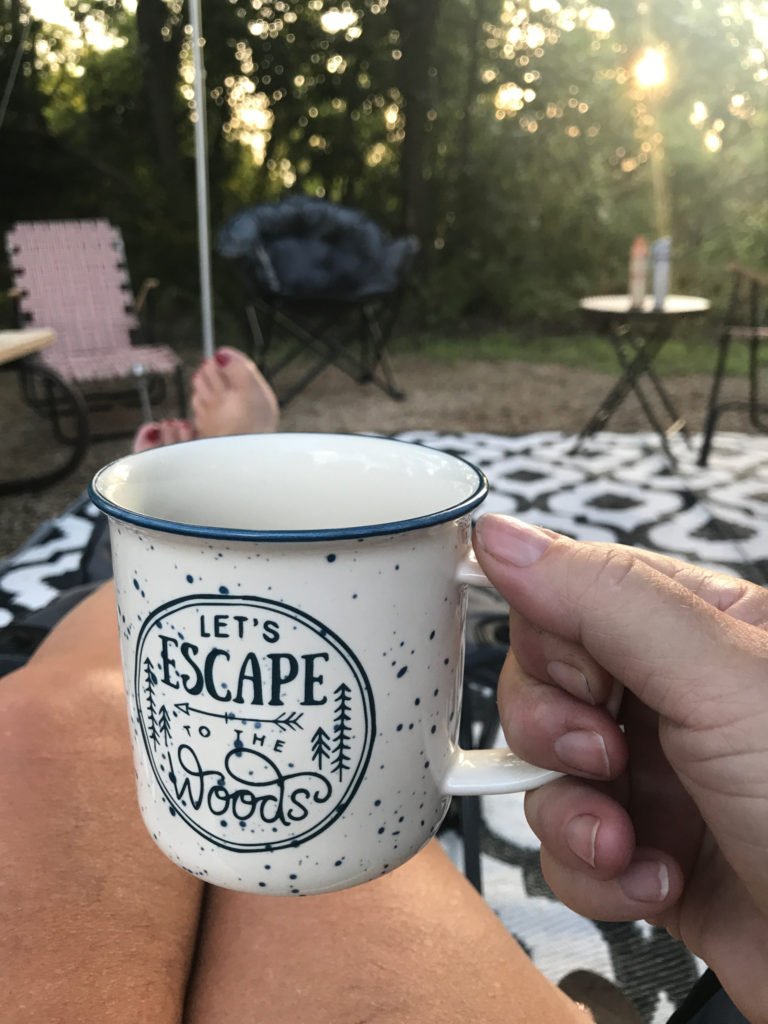 The next trip with my pops is to Branson where there will be close to 100 Vintage trailers! I can't wait! We leave September 5th!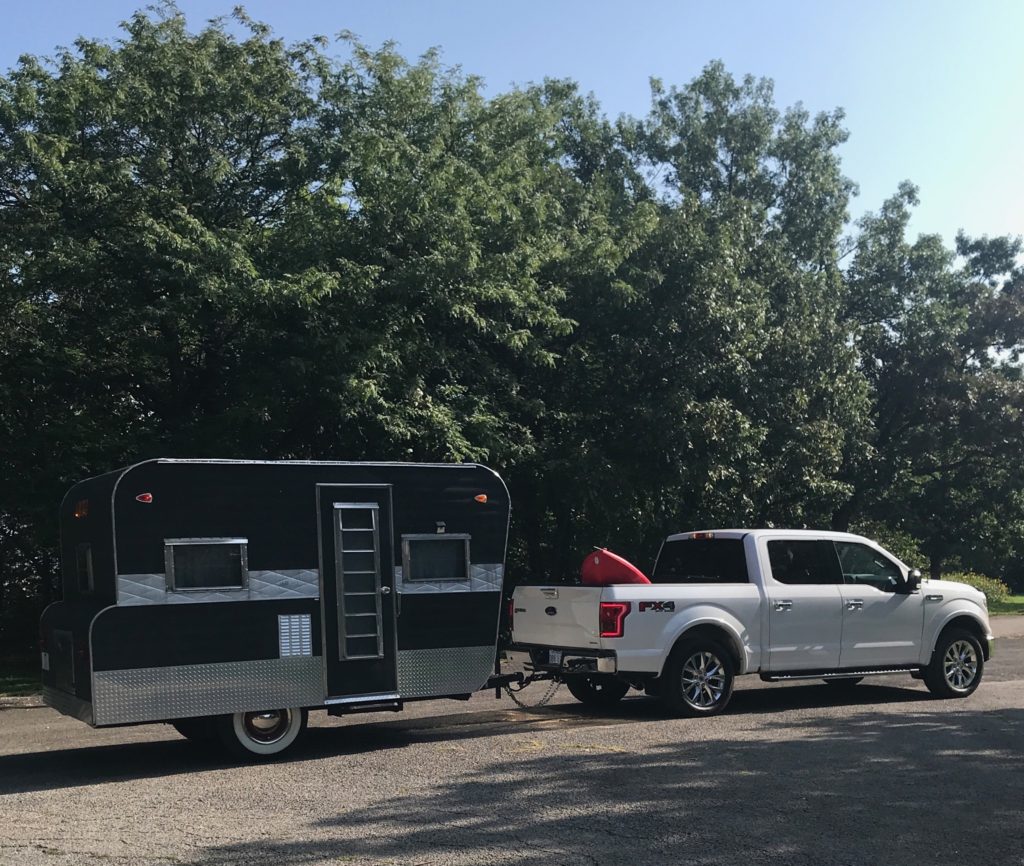 I found some adorable new glass knobs at Home Goods this week. I'm obsessed with finding new things for Effie.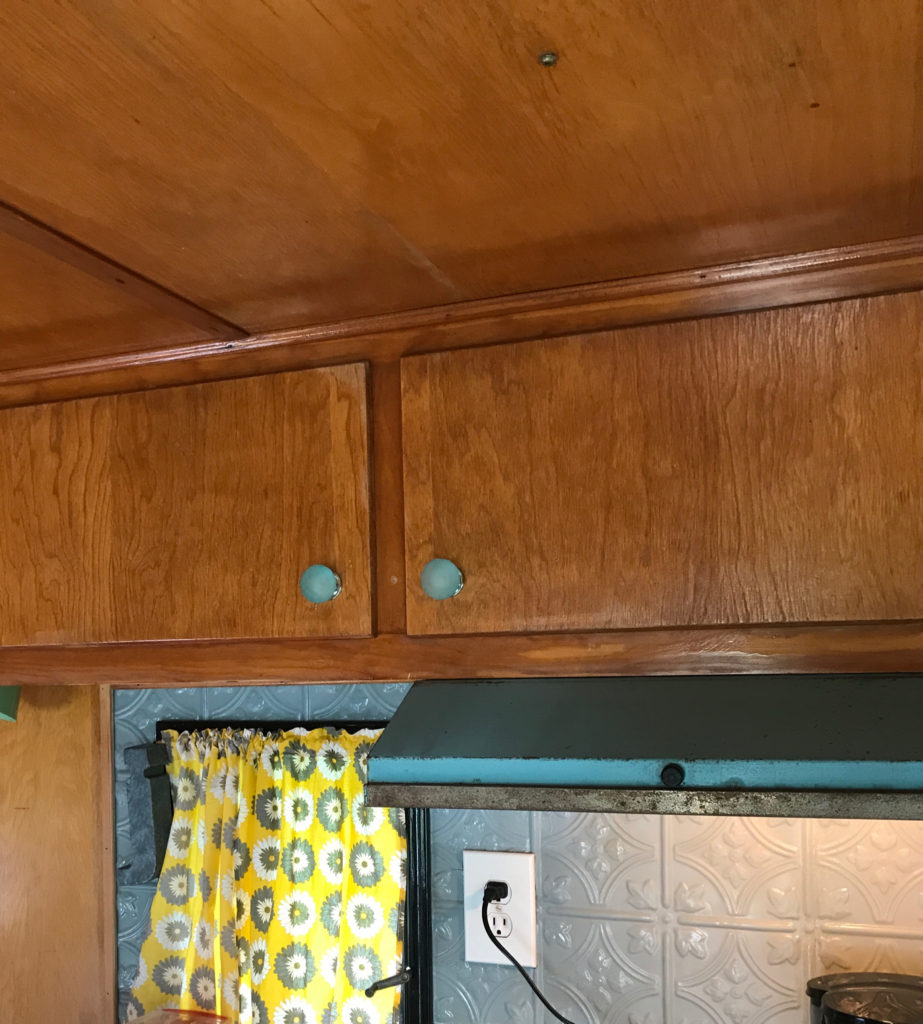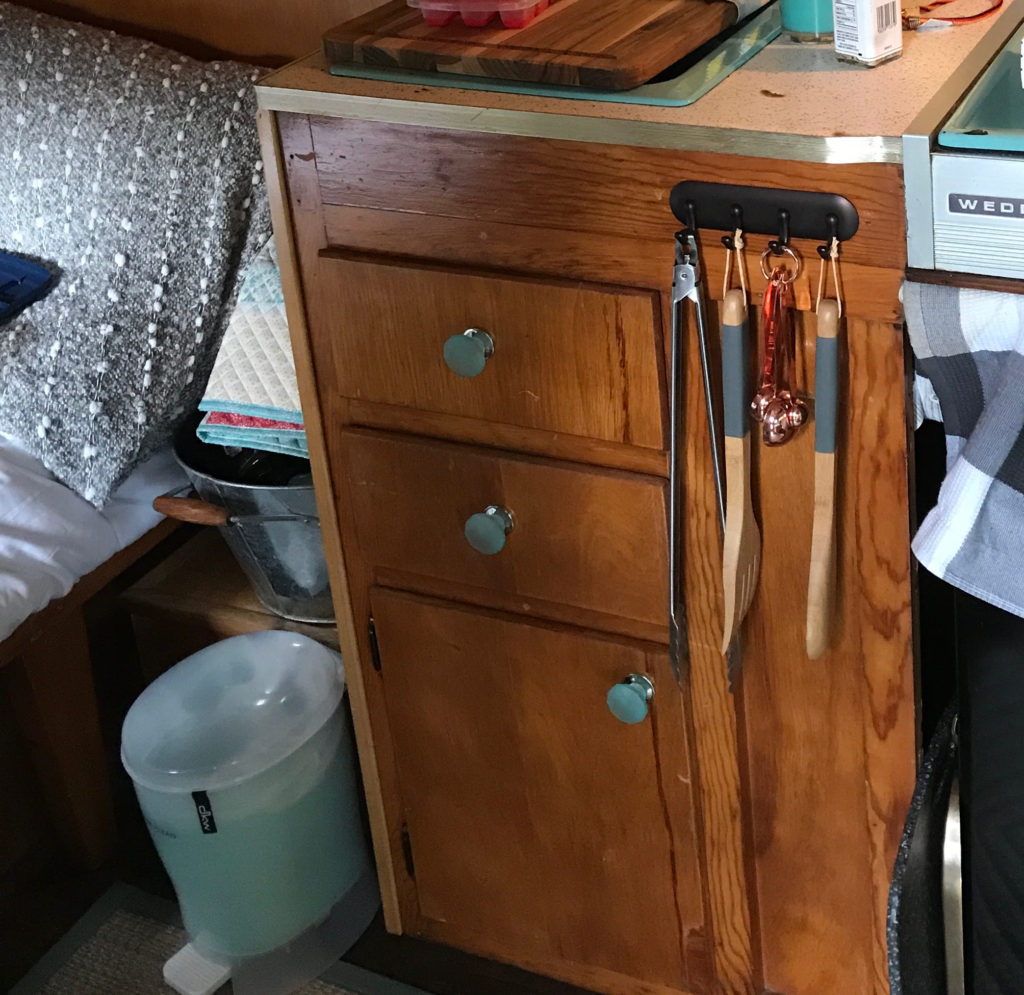 I hope you are living your best life!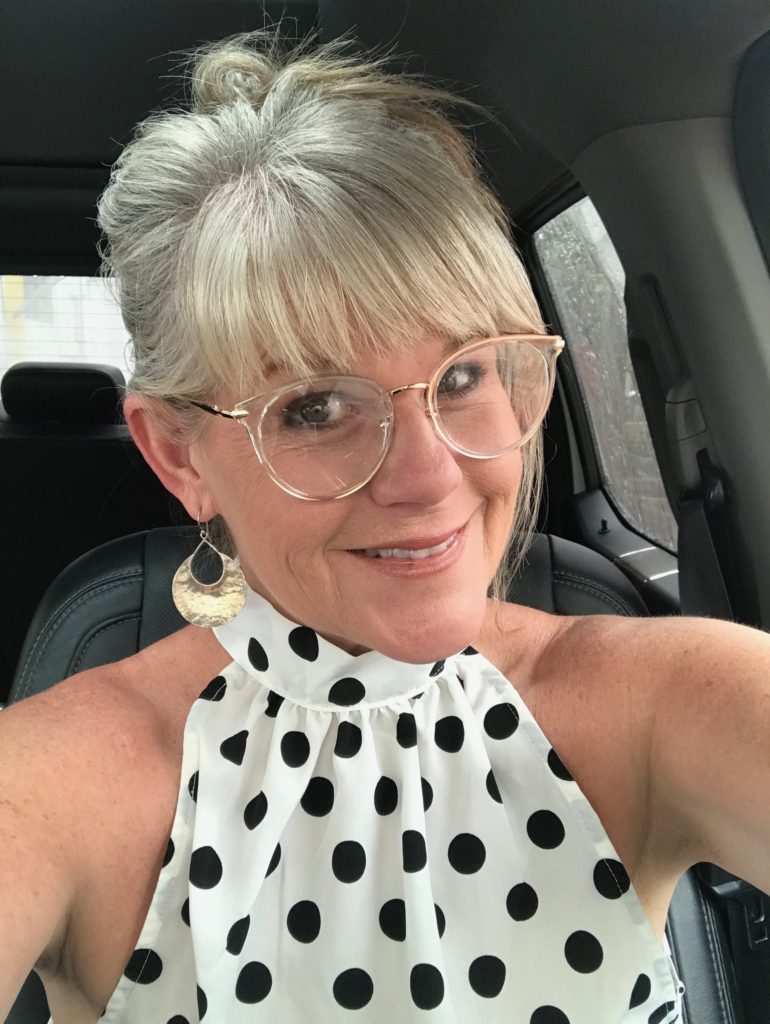 "love the life you live, live the life you love"