I hope you all are having a Happy and Healthy summer and that you are staying cool. I'm so ready for Fall. It's my favorite season. All things Fall really can not some soon enough for me. 
Here are a few highlights of whats going on in life right now.
The Blog
I have wanted to update the look of the blog for sometime now. I finally met with a Blog Consultant? Thats what I'll call her anyhow. She does free lance work outside of her regular job making websites and blogs look their best. I have a few ideas and together we will come up with a new look. Also, I'm hoping that will encourage me to come up with a regular blogging schedule. I'll never have time to do a daily post like I did for so many years, but committing to once a week is something I'd like to work on for me, my accountability and for you the reader. I really love ya'll so much! 
Fun stuff to come with the blog!
My Health
I'm feeling really good. Mentally and physically. Still a lot of  joint discomfort from the Tamoxifen (estrogen blocker) but it is tolerable. It seems the more I keep moving, the better I feel, so I just keep moving. Really thats good for anyone!
Friday was my first four mile walk in over a year!
The 1st of June I began playing with the idea of intermittent fasting. (Not WW recommended.) There are a few different ways to do this, but I am certainly no expert. I'm basically eating between 12-8 each day. It's been an adjustment but I'm used to it now. Tamoxifen can make weight loss difficult and I had just gotten to the point where I was feeling really good and was eager to see if I could start working at getting a few pounds off. This seems to be working for me. It's slow, but the scale had not budged in some time so it feels good to see the number on the scale go down a tad and fit into some of my pants better. Yay! Progress!
One Last Follow up for Breast Reconstruction. – I am Done!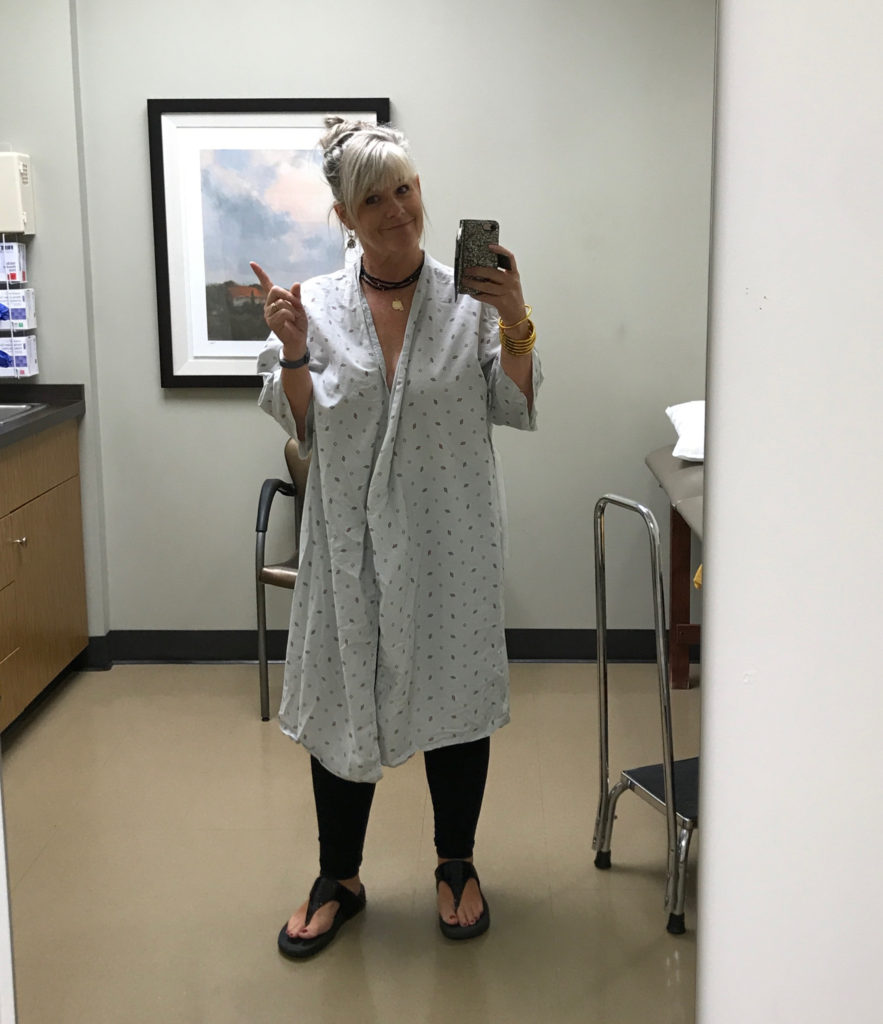 Family Time
We enjoyed an adult night out with our children and their spouses. It was Anne's birthday and her husband organized a surprise dinner for her. I love our nights out with the kids. We don't get nights like this very ofter.
Anne and her husband Cortney.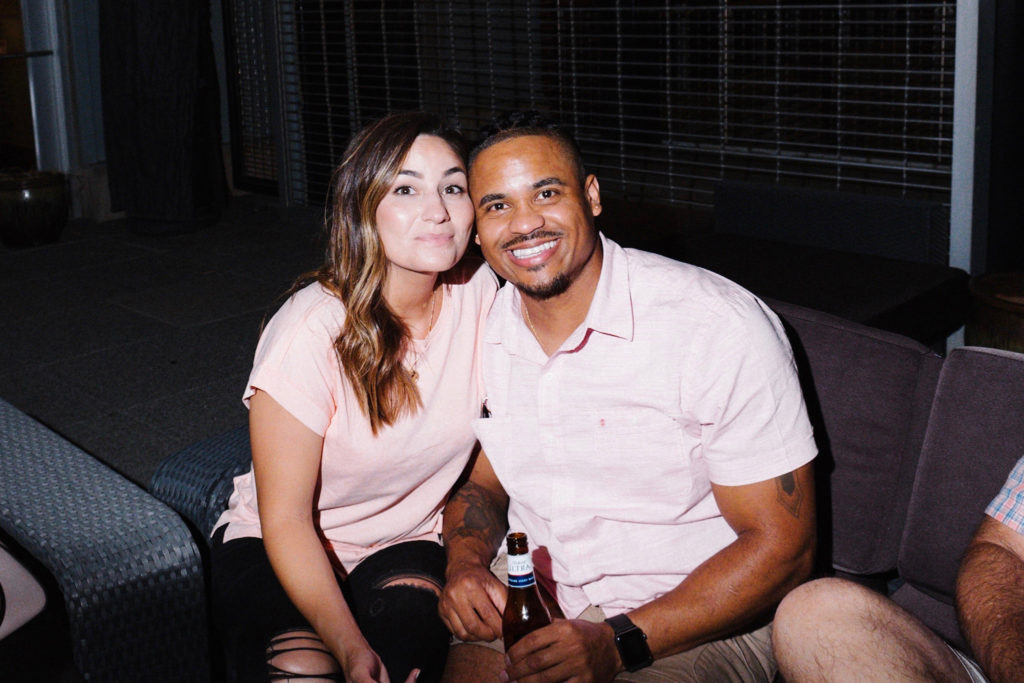 The girls. Left to right. Mike's mom Rita, daughter Kate, Daughter in law Jordan, Anne, Me and Anne's best friends Ali. Such a great night!
Our son Jake takes his camera with him everywhere. He was feeling the black and white mood.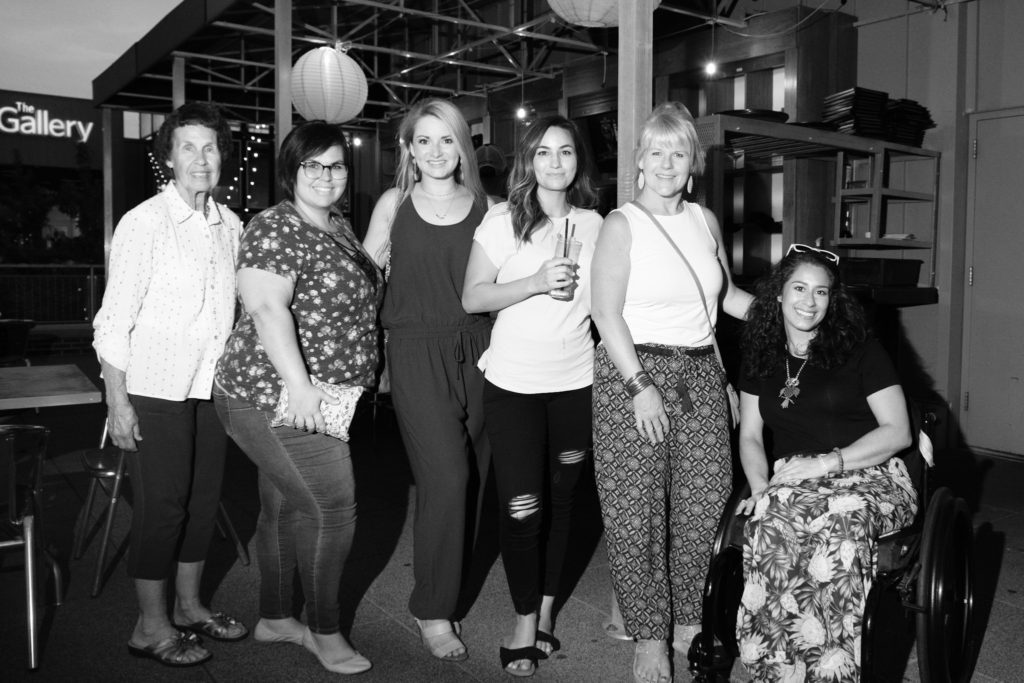 Mikes parents with Anne.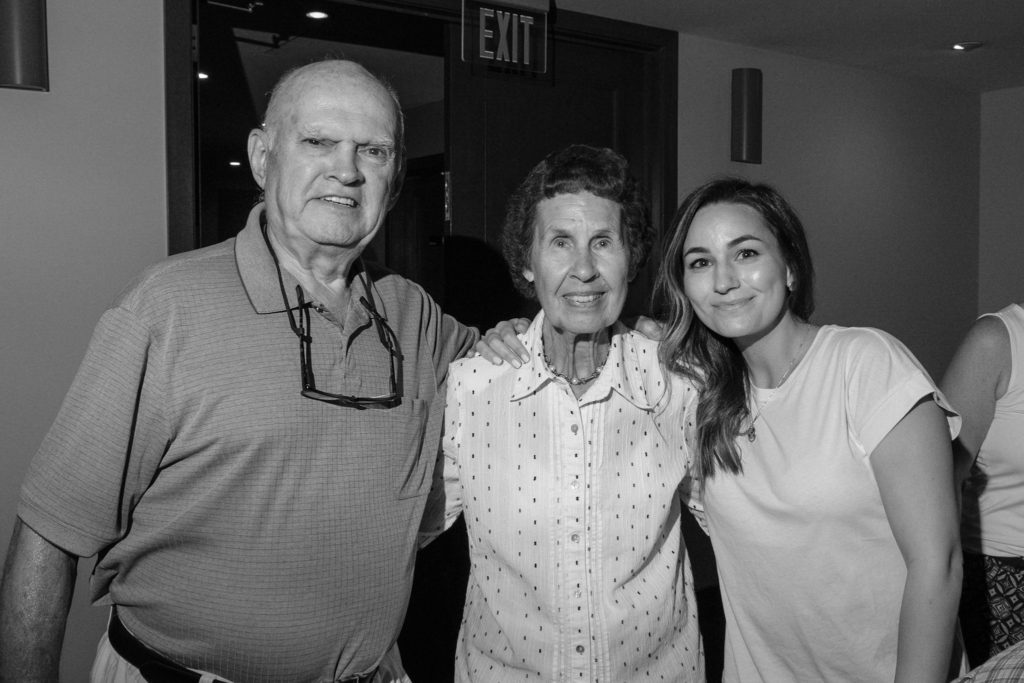 Lots of fun lately with the grandkids. City Market, camping in my dads backyard, swimming at our neighborhood pool, movies and some really good laughs.
Face Painting this past weekend at City Market.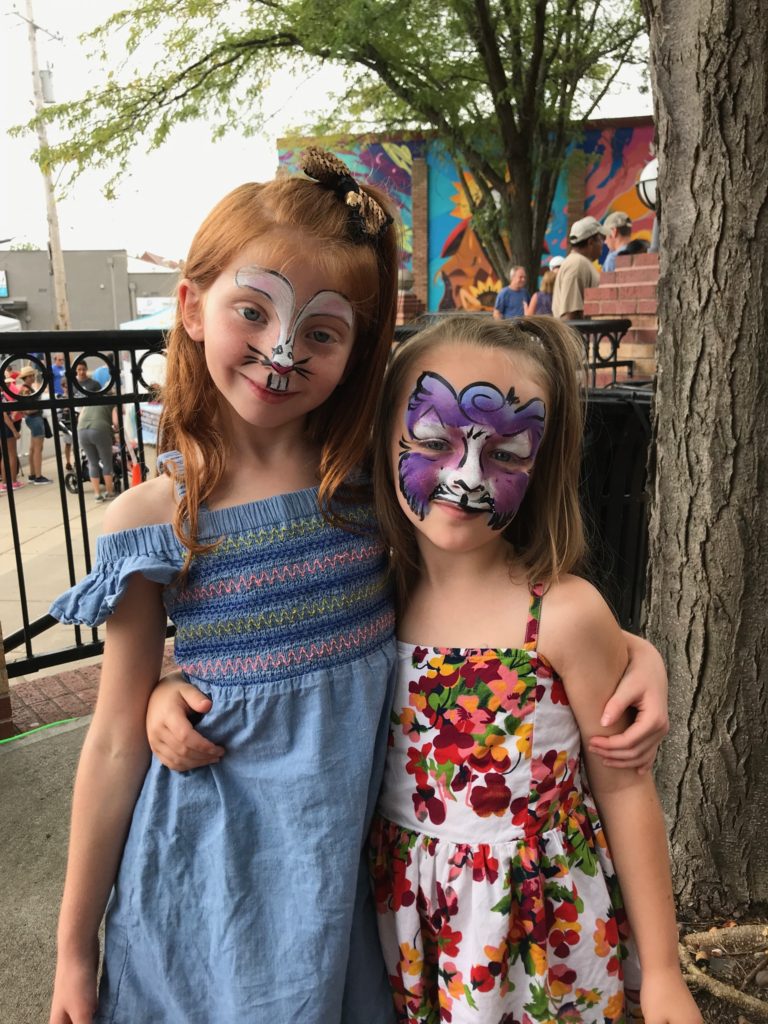 It feels so good to be able to take the kids to the pool!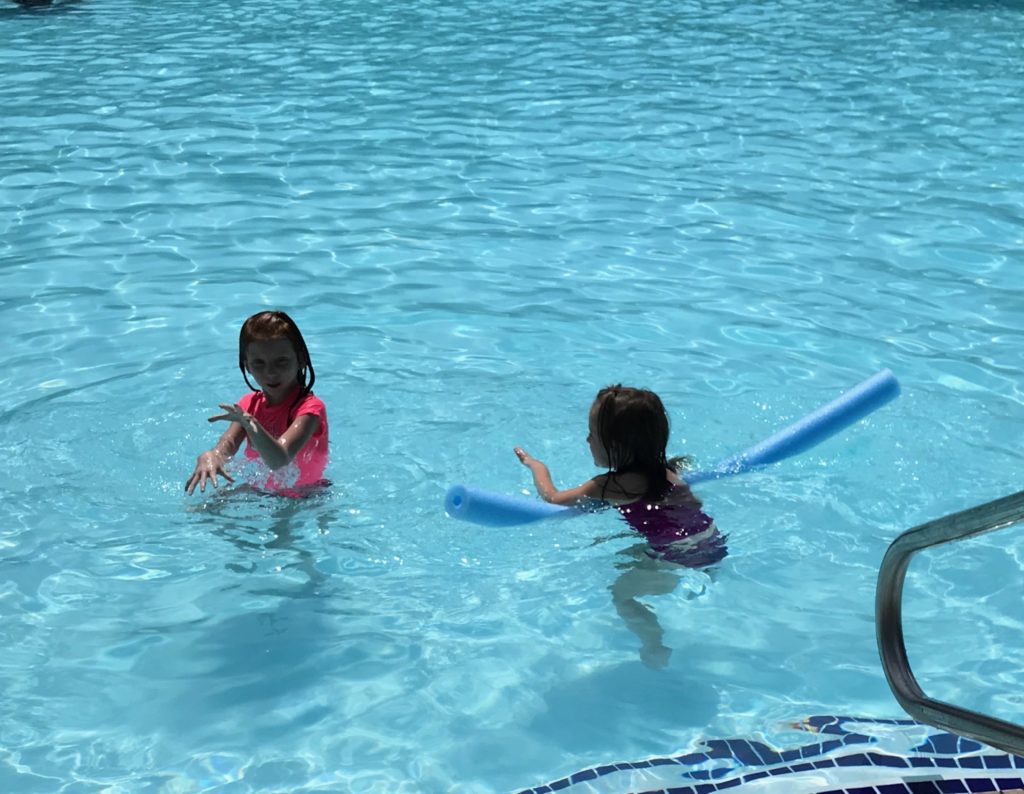 Fun with Friends
I spent three nights at the lake with girlfriends recently.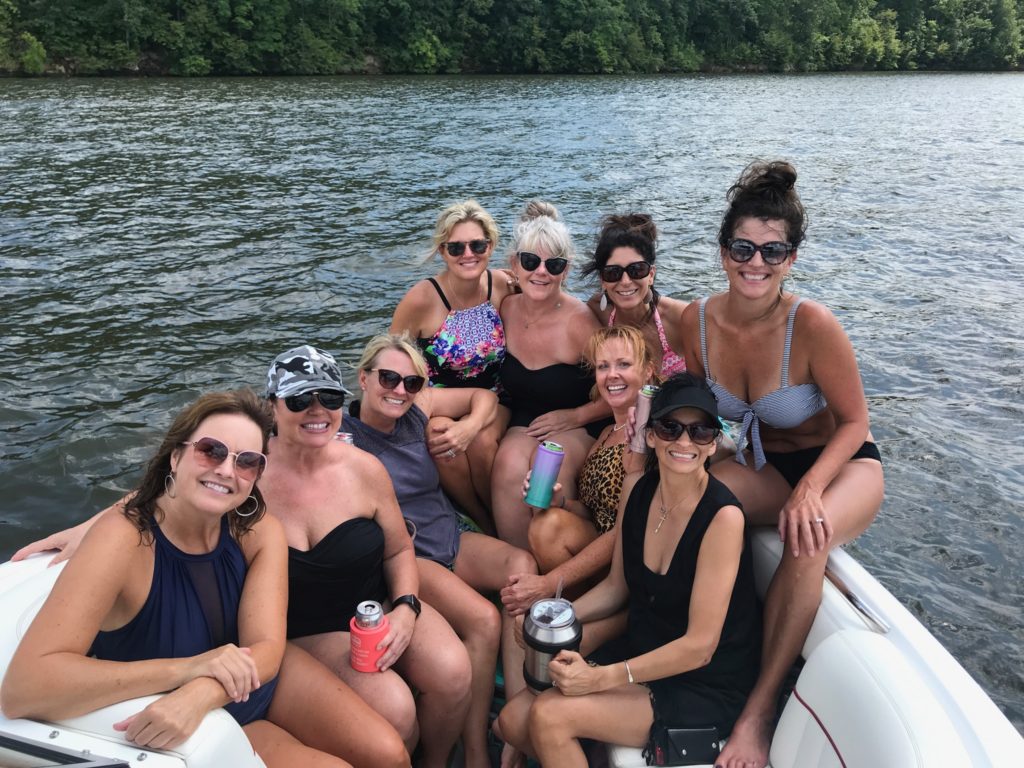 It felt so good to be able to go on a walk with the girls, hop on the jet ski, paddle around the cove in the kayak and just enjoy time with friends.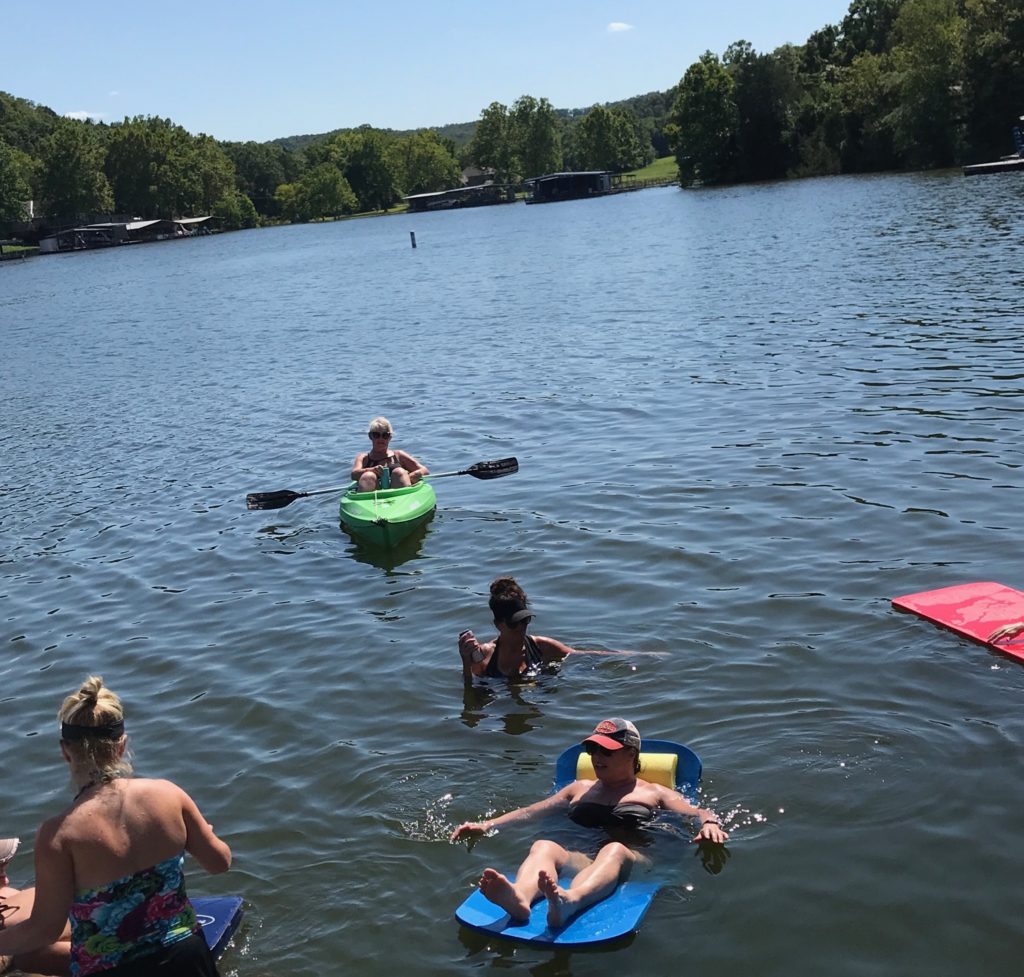 The WW Ambassador program is such a great program to be a part of. They send us some wonderful gifts! This is a most recent gift and one of my faovirties. We recently discussed a Positive Body Image in the WW Studio, so having this towel and posting a picture of myself showing my legs was kind of a big deal.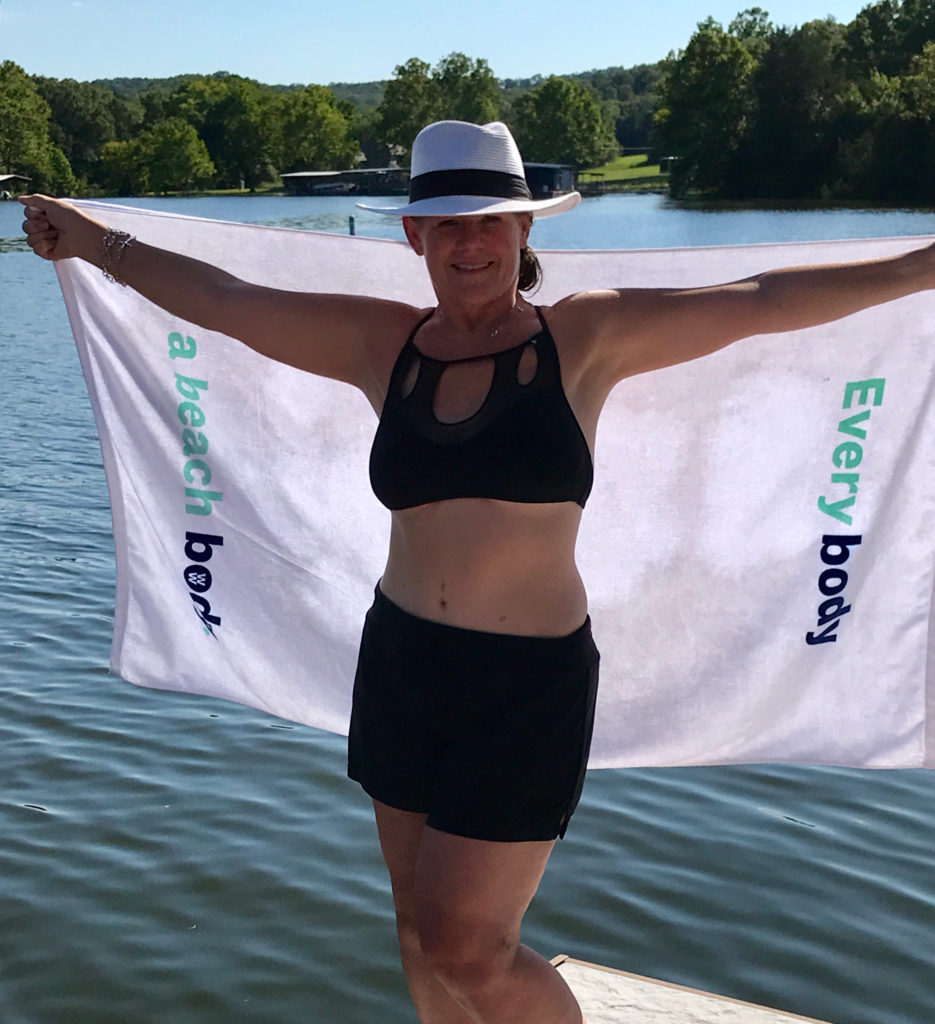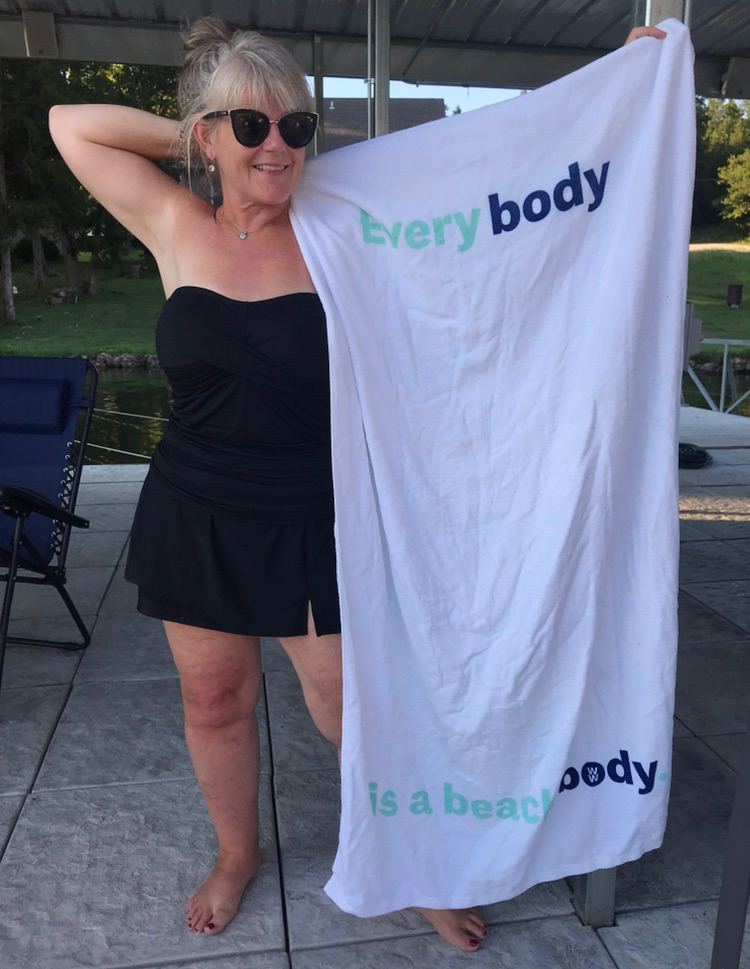 My childhood friend Ashley (far left) just moved back to Kansas City from Raleigh, NC and it feels good to have the four of us back in the same city! All Junior High friends. These are my beach girls if you've been reading the blog for a while.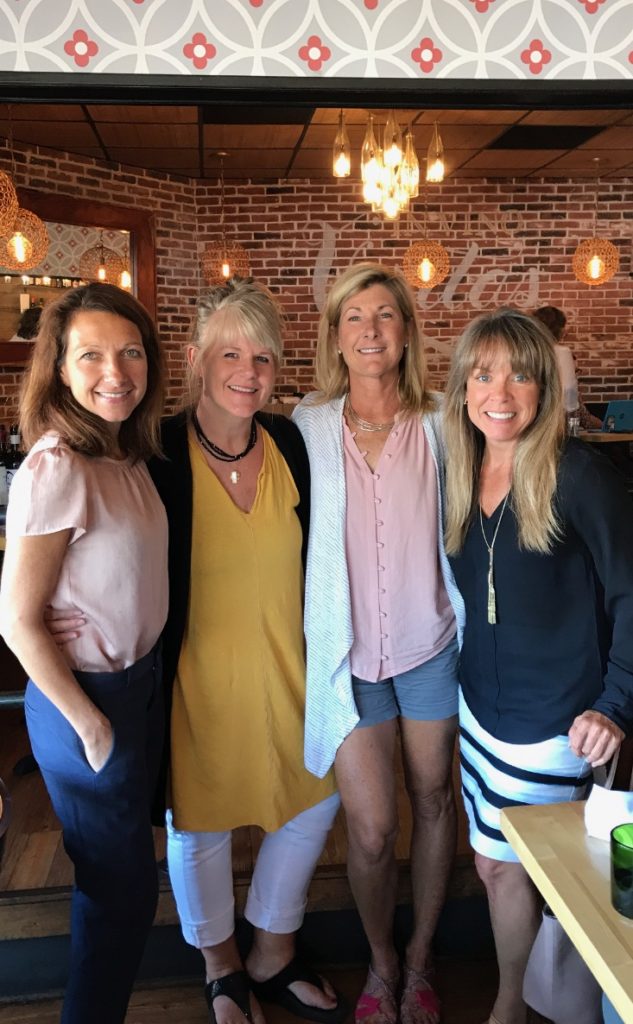 Me Time
Obviously, being an empty nester makes "me time" easier but I highly recommend everyone schedule a little time for yourself to do the things that make you feel good.
Read a good book, get a pedicure, go to a movie, take a nap.
Wednesday I'm getting my monthly massage.
There is something to be said for a good long hot bath.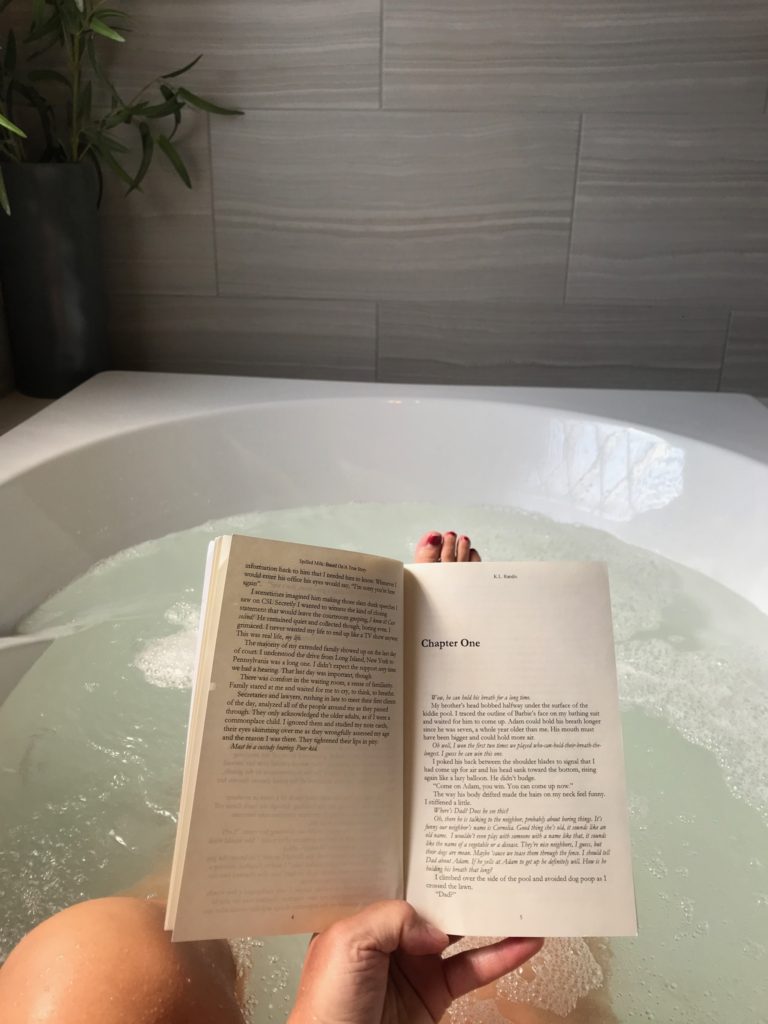 Food and Cooking
Along with blogging, cooking has become less and less. I used to cook dinner every single night, so not cooking still seems like something I should be doing more regularly but just can't seem to work into the regular schedule. I'm working on that.
I signed up for a couple of weeks of Meal Delivery to force me into the kitchen and even if it is 8:00 pm, I cook the food. 
I'm currently cooking up Paleo meals from Green Chef.
These are my most recent. Pretty good food! Small portions in my opinion, but the quality is great!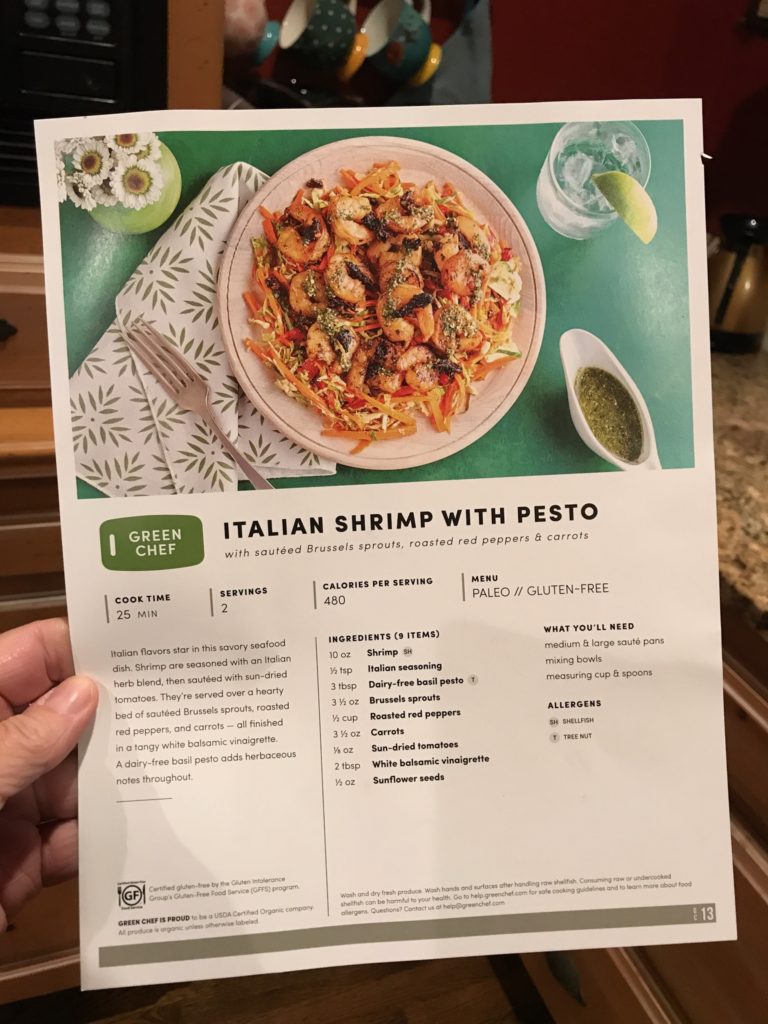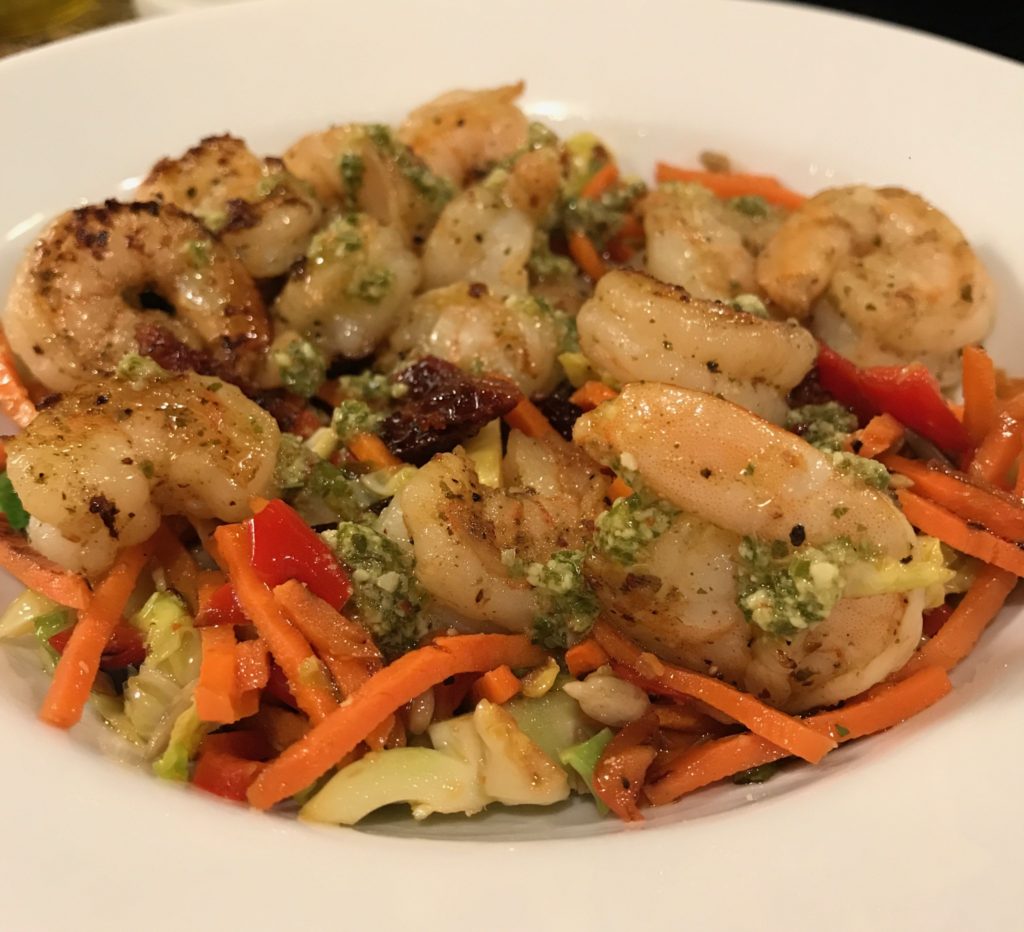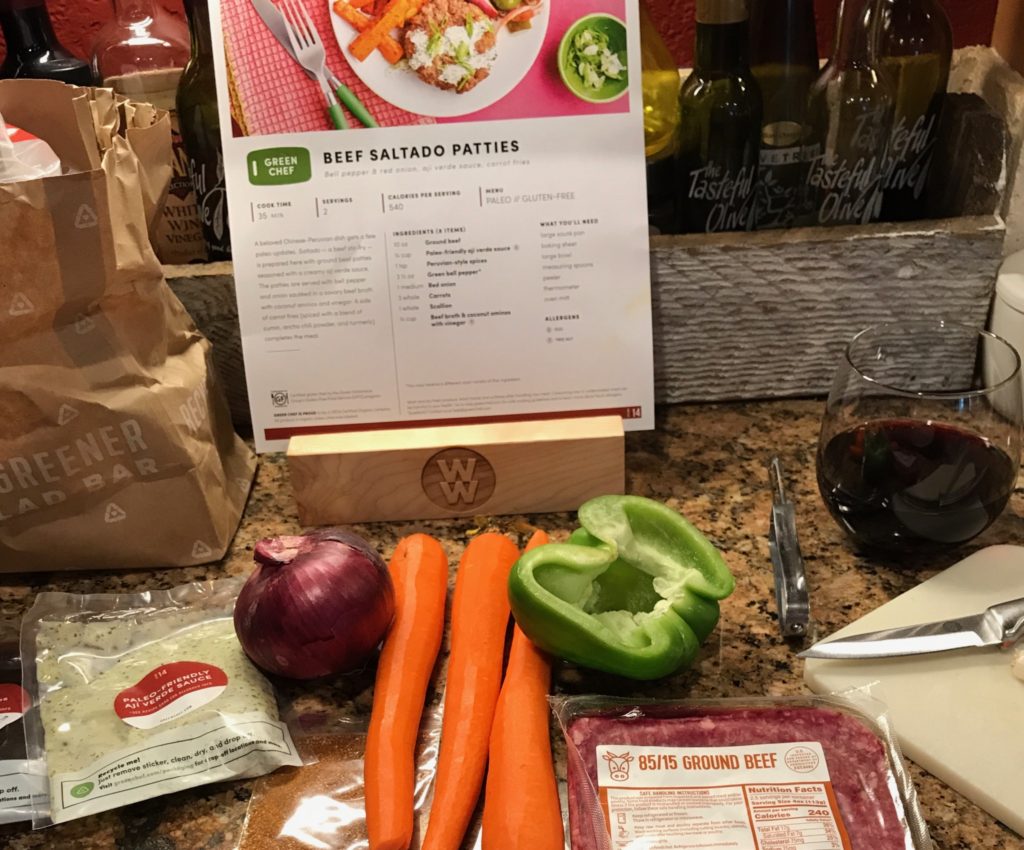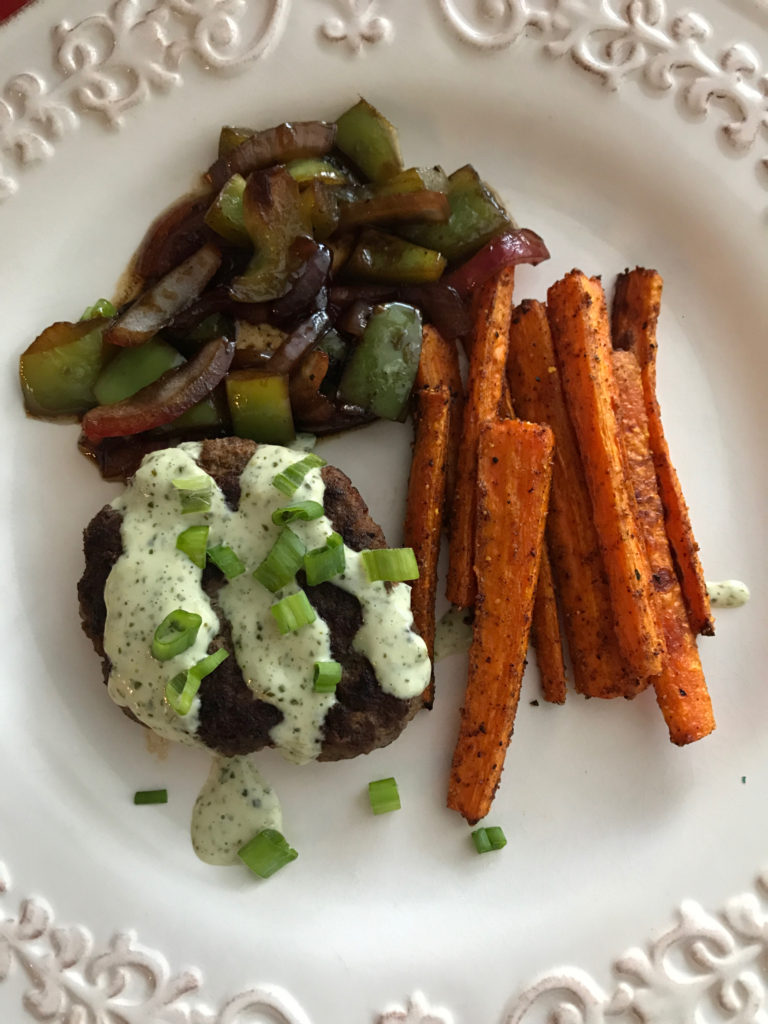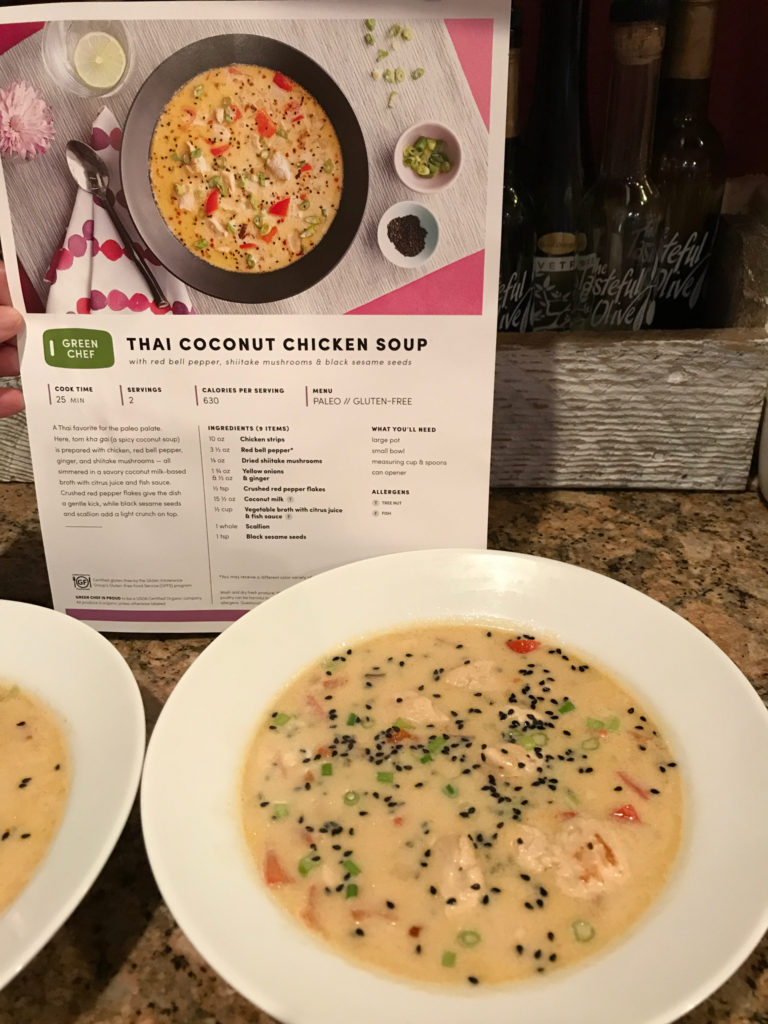 I did make time to cook up a Spaghetti Squash. I tried slicing it a tad different and it made a great bowl!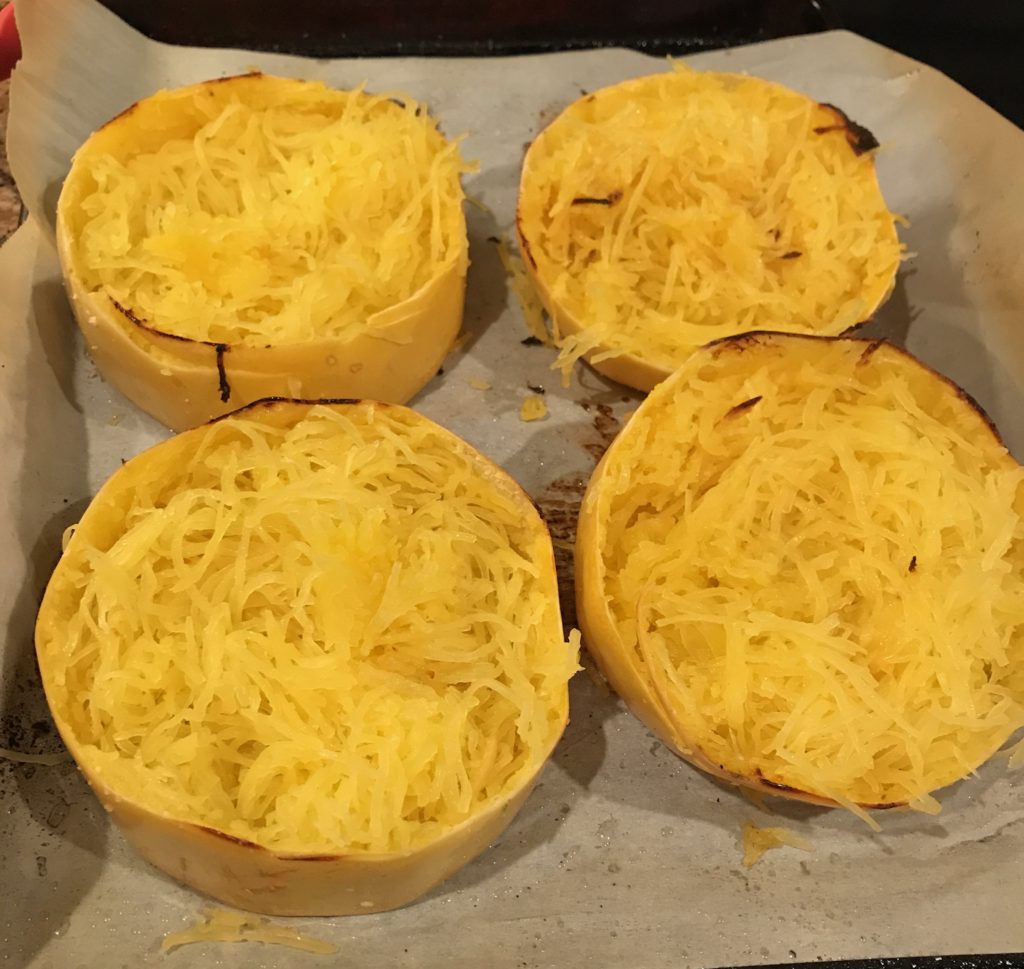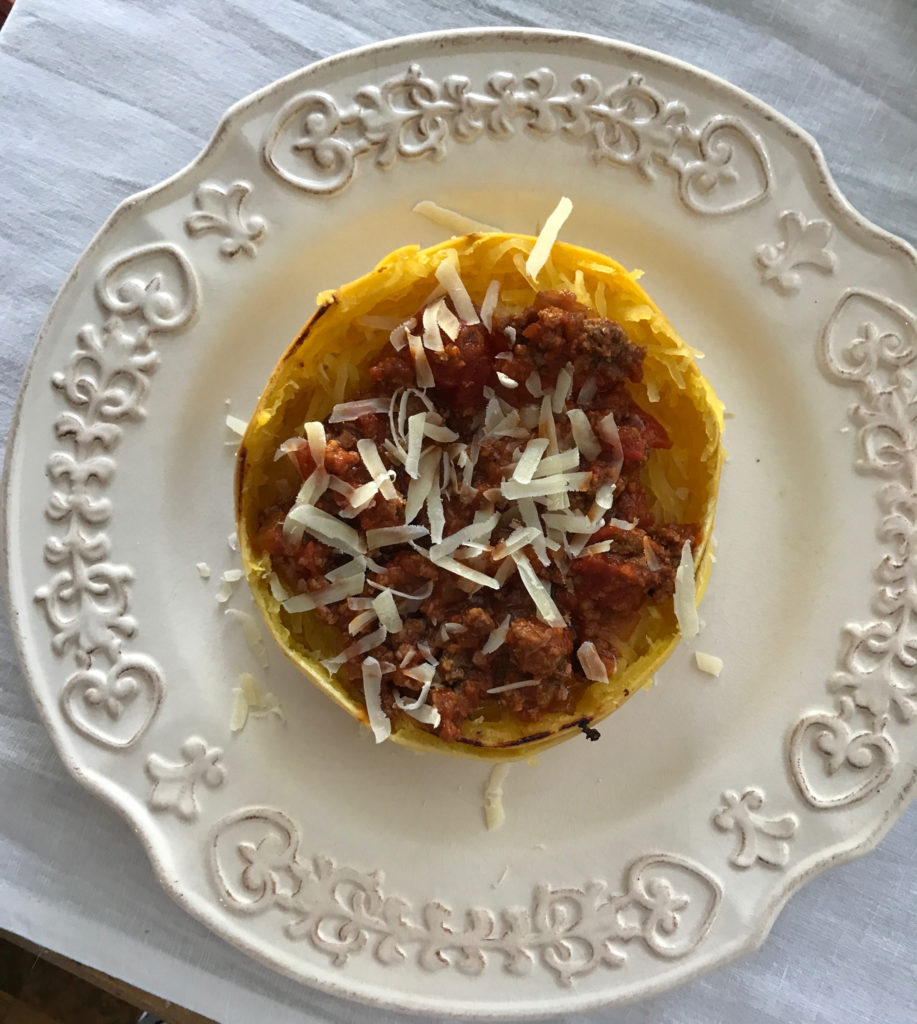 When I'm not cooking, I'm grabbing a salad bar or eating raw veggies and rotisserie chicken or a greek yogurt. Pretty simple food really. Once I started the intermittent fasting, my pretty breakfast pictures became an occasional lunch post. If I have a snack, it's raw nuts, chicken or tuna salad.
I'm getting in 80-100 ounces of water a day and that has been one of those healthy habits that I incorporated some time ago that helps me to feel full and keeps me hydrated. I know when I'm getting my water in I have less desire to snack.
Here is a typical QT stop. My how choices have changed over the years!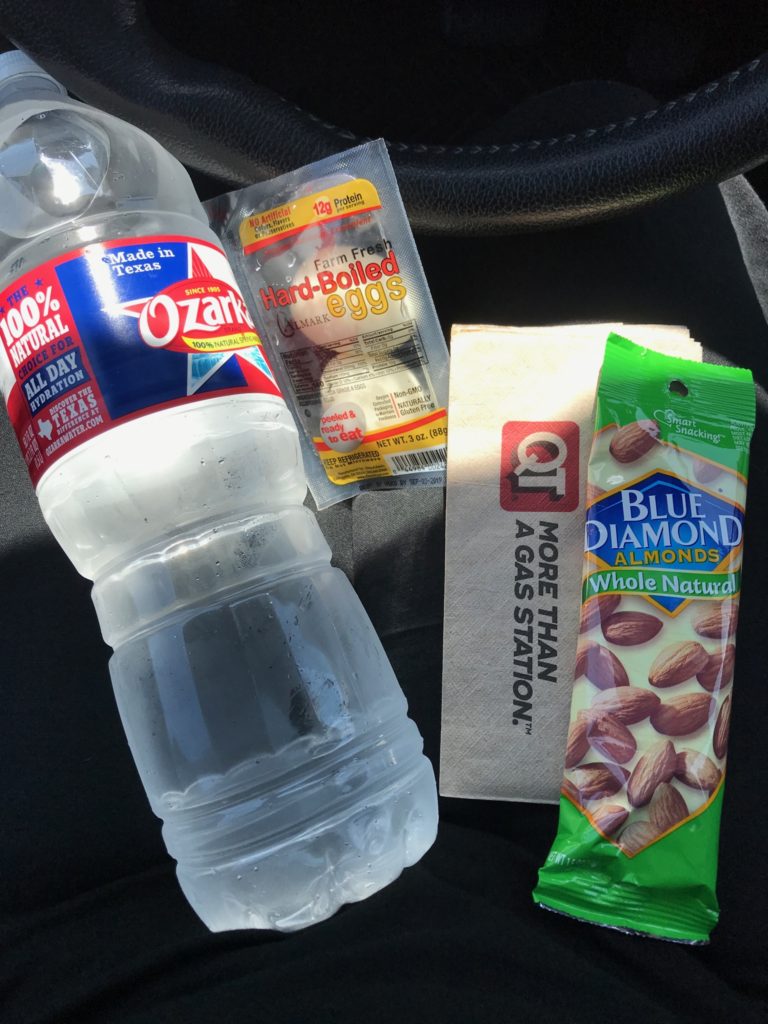 Camping
On Friday I leave for my third camping trip with my pops. This will be my first official Vintage Trailer Rally. I don't even know how many Vintage Trailers will be there. You can register to enter contest for Most Original, Best Glamper, Most Creative, all sorts of categories to be judged on. Since I'm just enjoying camping and consider "Effie" to still be "under construction", I'm not planning to be judged on anything, but I am SO looking forward to the Saturday afternoon Open House. All campers open up their campers for everyone to come look at. I can hardly wait to see all of the creativity and come home with some new ideas for my own trailer.
We have two tripes scheduled in September that will be similar to the trip we are getting ready to take. Maybe I'll enter "Effie" in one of those.
I'm mostly excited to camp in cooler weather this Fall. Some of the local campgrounds around the Kansas City area that I was looking forward to camping at have been closed due to flooding. They are now starting to open so I hope to be able to camp out lakeside sometime in October.
An awesome surprise from my good friend Stephanie. I'm so excited to use it this weekend!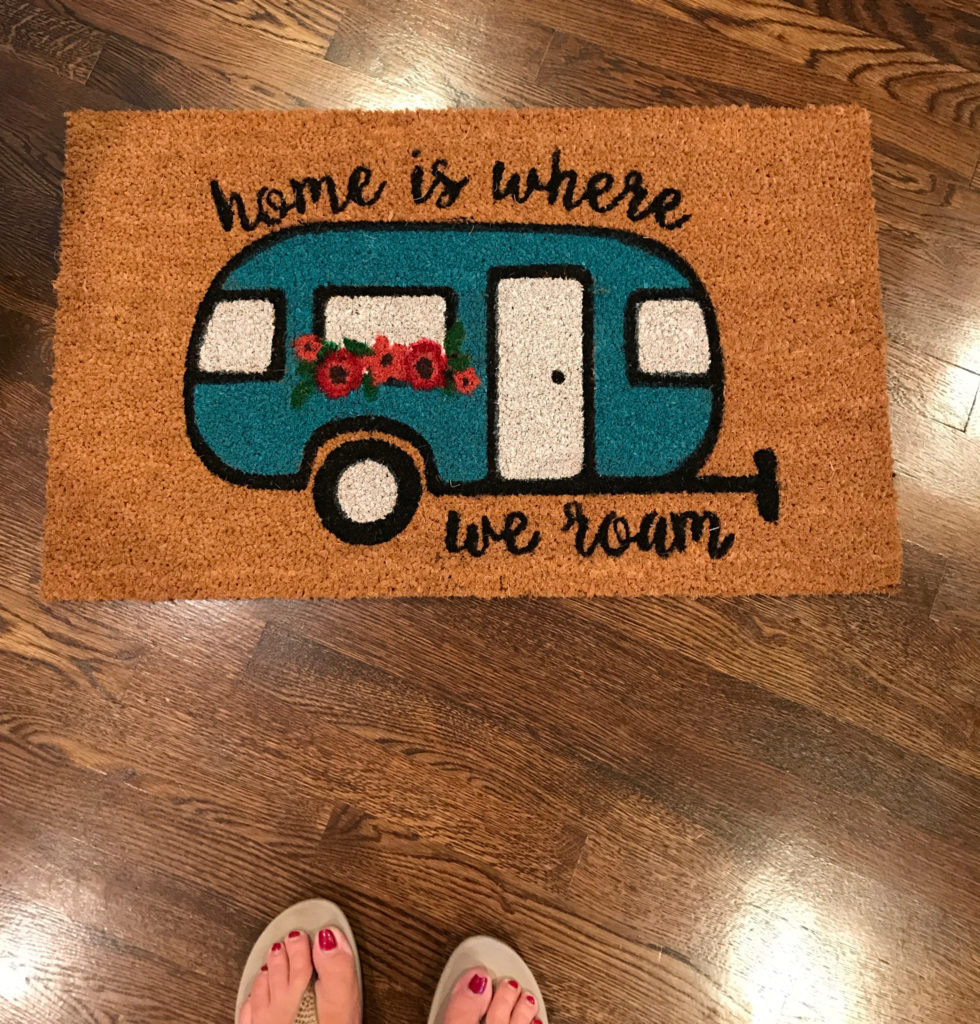 I think she's ready!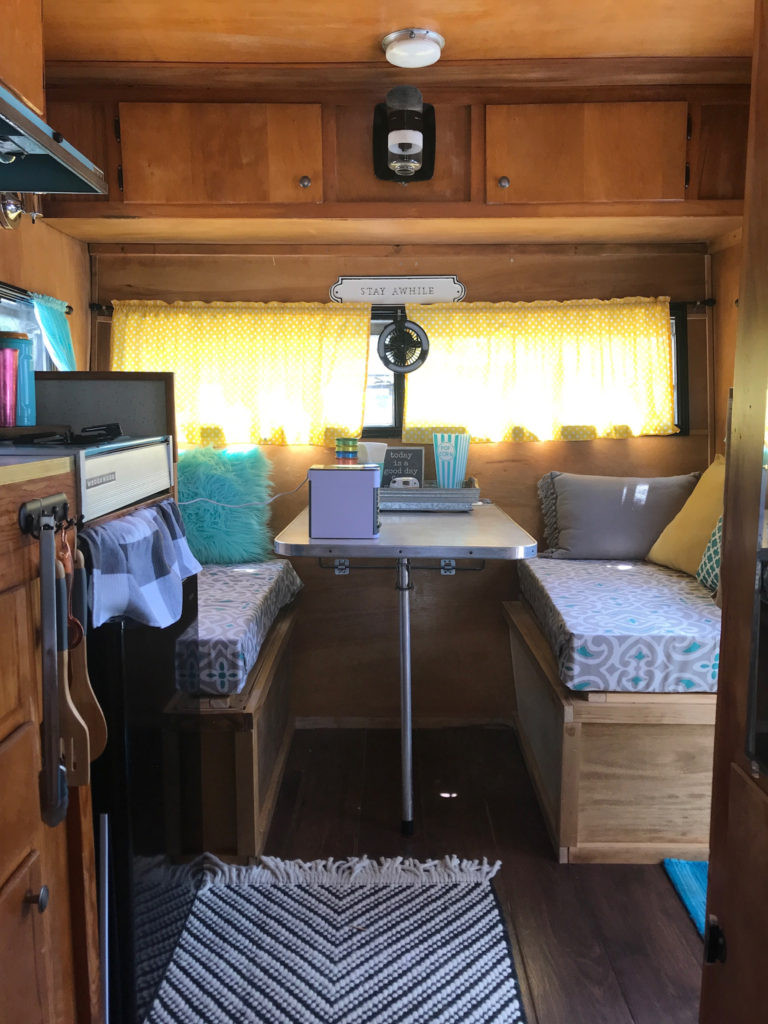 2019 Bringing Joy!
I said 2019 would bring great things and it is!
Tess and Manuel married March 30th, then immediately began house shopping. They bought a house and closed last weekend! I'm so happy for them. I hopped on a plane after work last Friday and went to Dallas. The house is perfect. They have a few things that they would like to do before they move in and thankfully they don't have to be out of their apartment until the end of September, so they have time.
While I was there, I went to town cleaning. How easy is it to clean a completely empty house?? I also painted the dining room. The room with the least amount of wall space!
Unfortunately, Tess was in a car wreck several weeks ago and her back is really giving her a hard time, so she did a little supervising.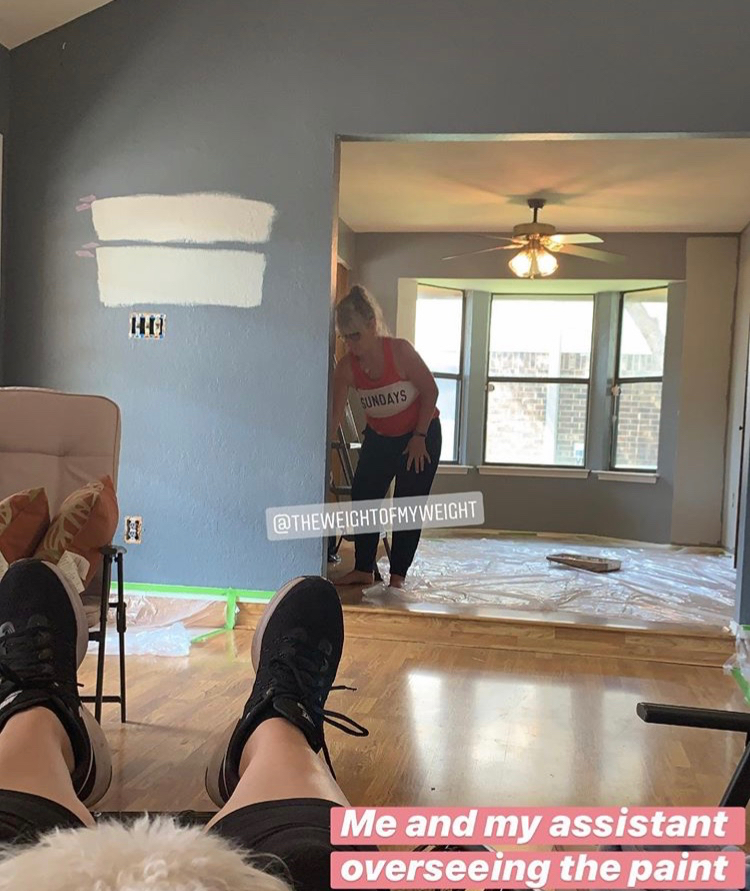 So happy for them.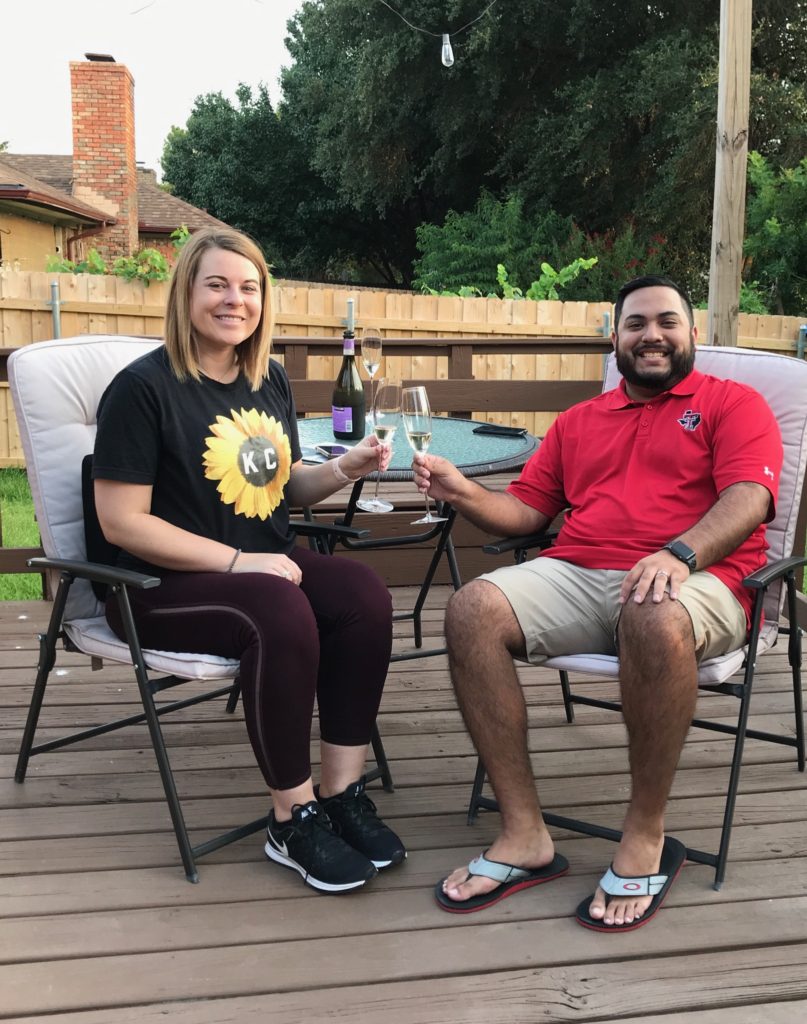 That about wraps up life over here. Busy and Happy. Also, very hot.
See you in a week!
"Love the life you live, live the life you love"