Good morning!
I don't want to post pictures from the wedding that Tess has not had a chance to share, so I'm waiting patiently for that to happen. The photos from the photographer are not in yet. I will however sneak in just a few family pictures here that our son Jake took.
Tess and Manuel LOVE to dance so I had to share this one. It's one of my favorites.
Our son Jake and his family.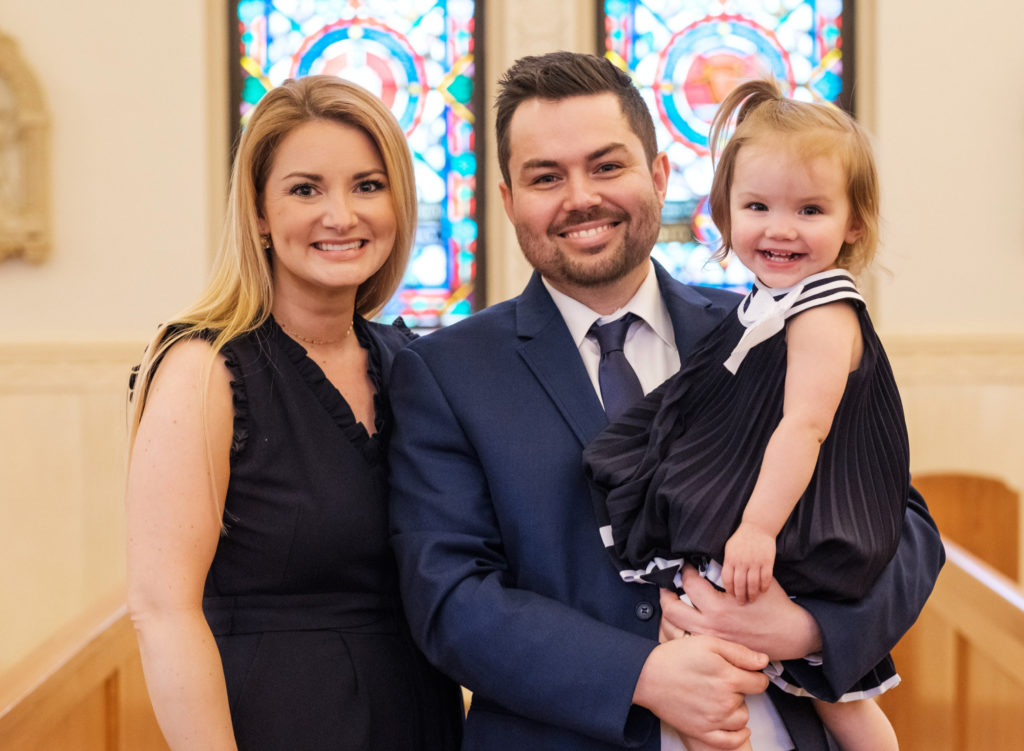 Our daughter Kate and her family.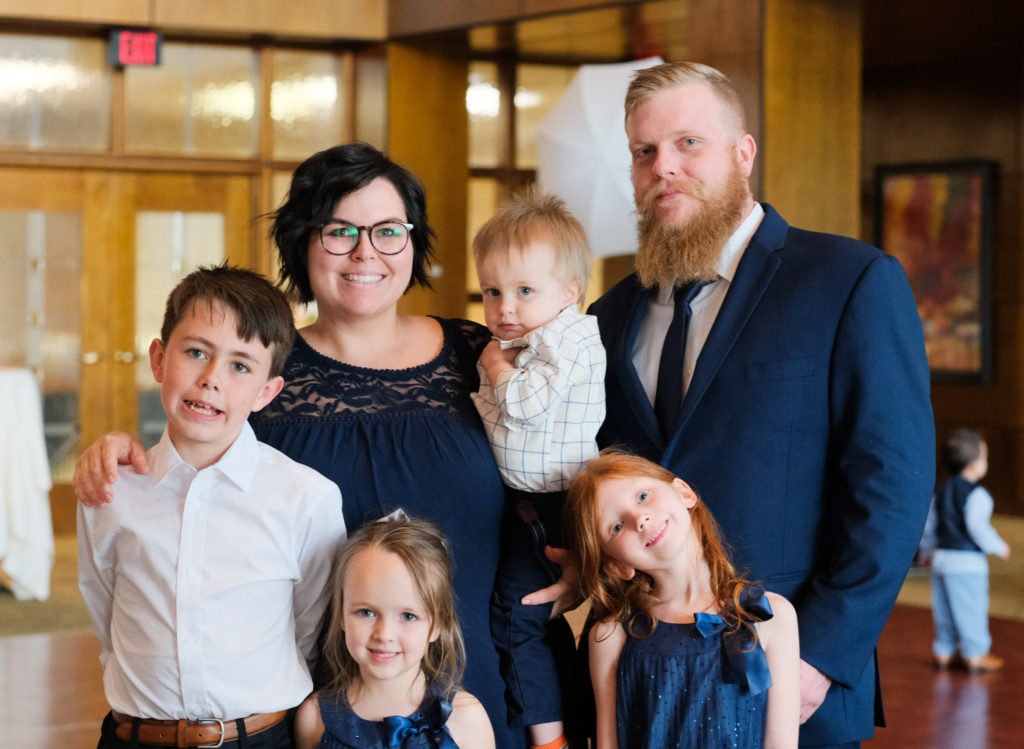 Our daughter Anne and her family.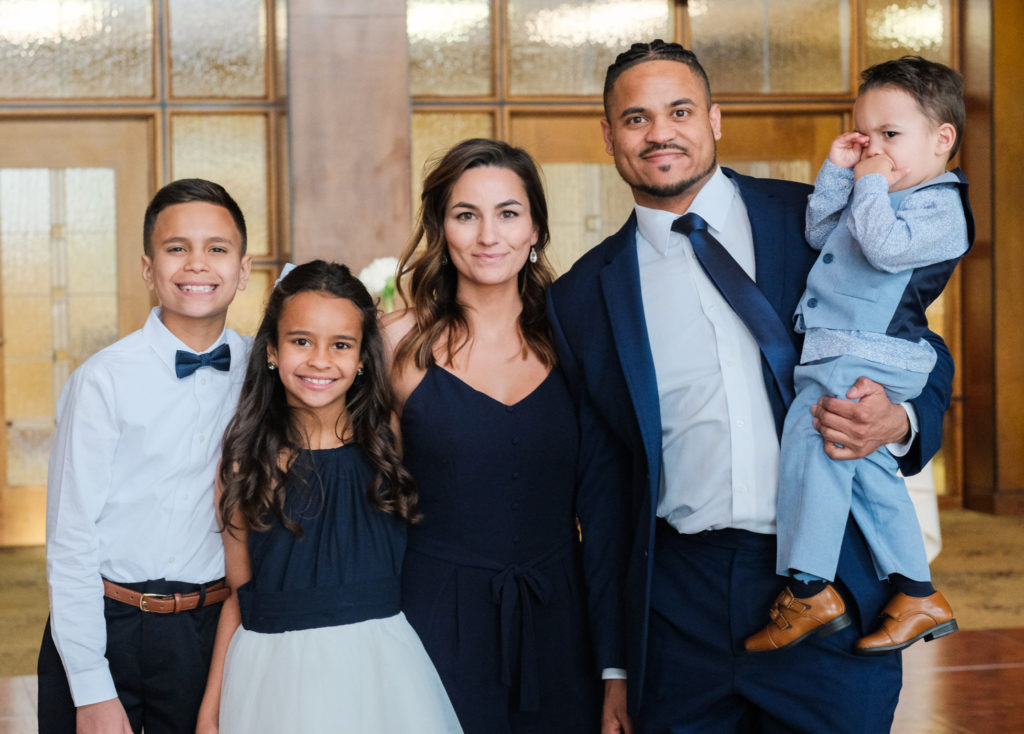 This has been a very full last two weeks.
Mike finished this gorgeous Headboard and framed in the bed. I am in love with all of it. He is working now on a Barn Door that will go between the Master and the Master Bath.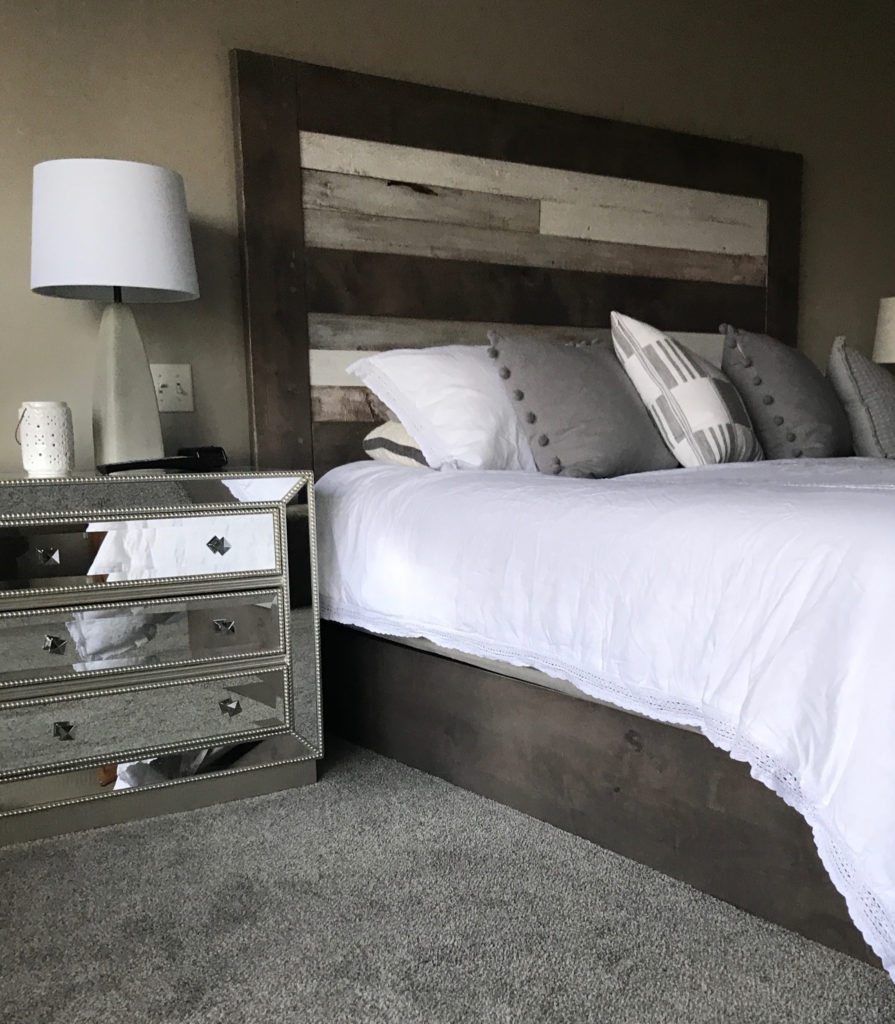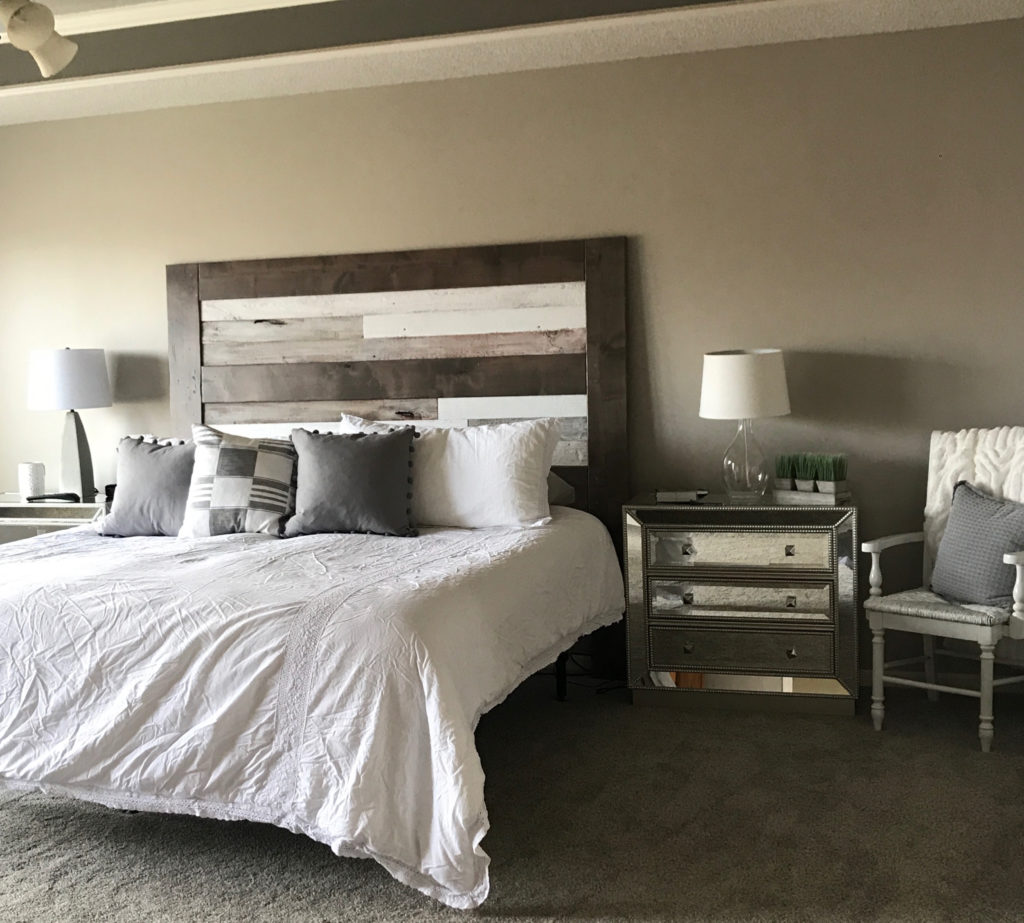 We spent Palm Sunday at my In-Laws. They are both 80 and you'd never know it! They host and his mom is always right there playing with all of her great grandkds.
Love this pic!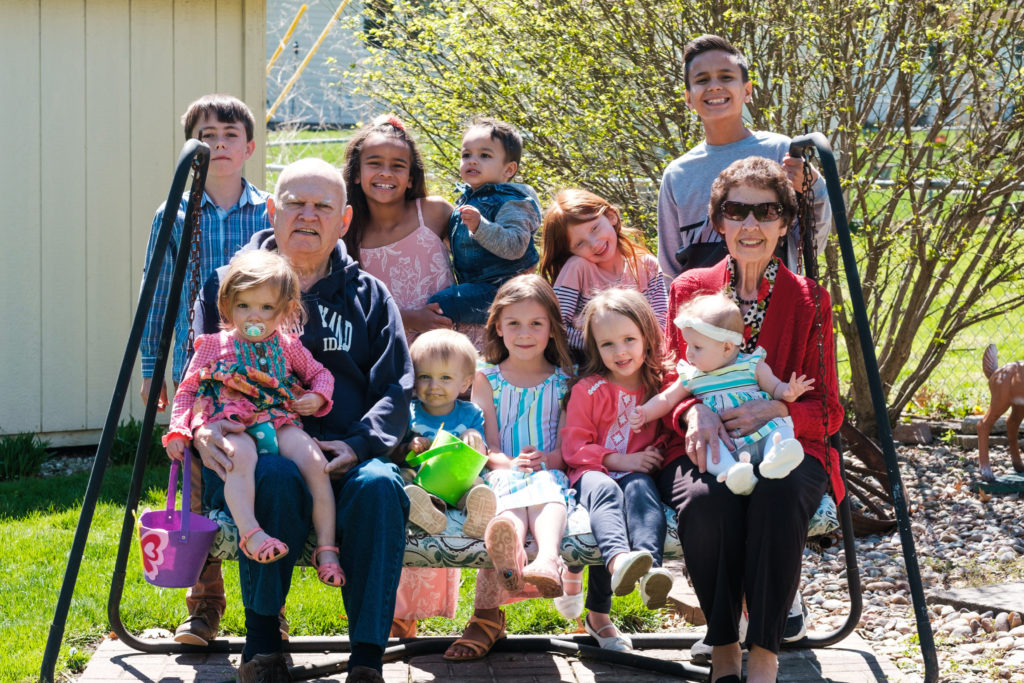 It was a beautiful day outside for an easter egg hunt and an Egg Art project!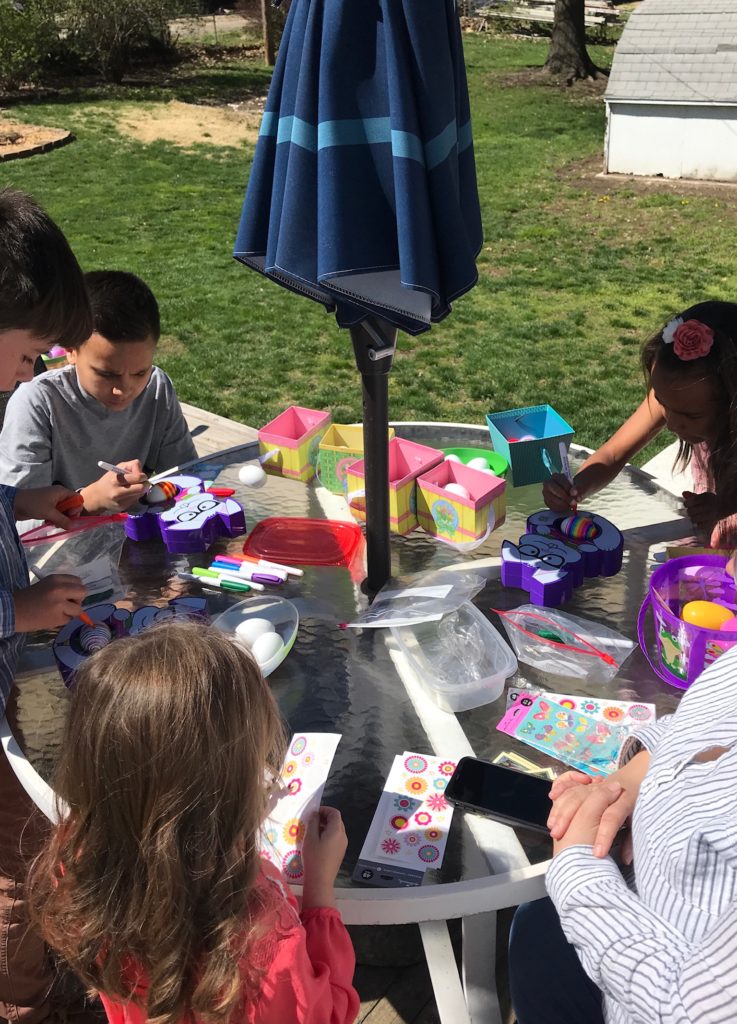 Love these cuties.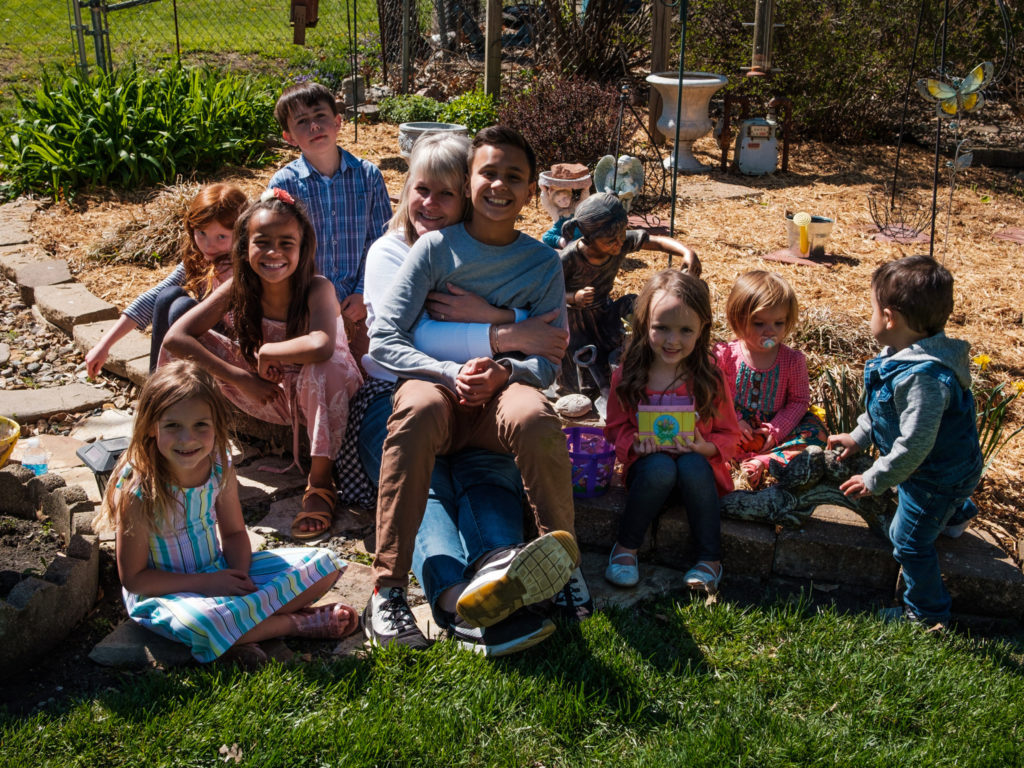 Since the summer of 2017, I've spent many days feeling like I was waiting for life to get back to normal. I realized one day, this life I'm living is normal, it's just that some days, weeks, or months are much fuller than others and over the last two years, my life has changed. A lot.
During the last two years, my time spent here blogging has slowed way down due to the fact that my time spent working with WW has increased significantly. Also during the last two years, two of our daughters have married and we've had three new babies come into our family. Oh, and I had breast cancer, and knee surgery and wrist surgery.
Those are all things that have affected my life a great deal and changed my priorities.
After my breast cancer diagnosis, I had my mastectomy in August 2017. Since then, I have had a surgery every three to four months.
Today, I am having surgery number six.
This is the last phase in my breast reconstruction. I scheduled this surgery a few months ago, so I have been preparing. I wanted to wait until after the wedding.
Today I am having some scar tissue removed that is bothering me, I am having some fat grafting done to fill in the less full areas on the top of my breast (currently it looks like there are dents on the top of each breast where the breast tissue was removed. This is common in breast reconstruction and fat grafting is used to fill in those spaces).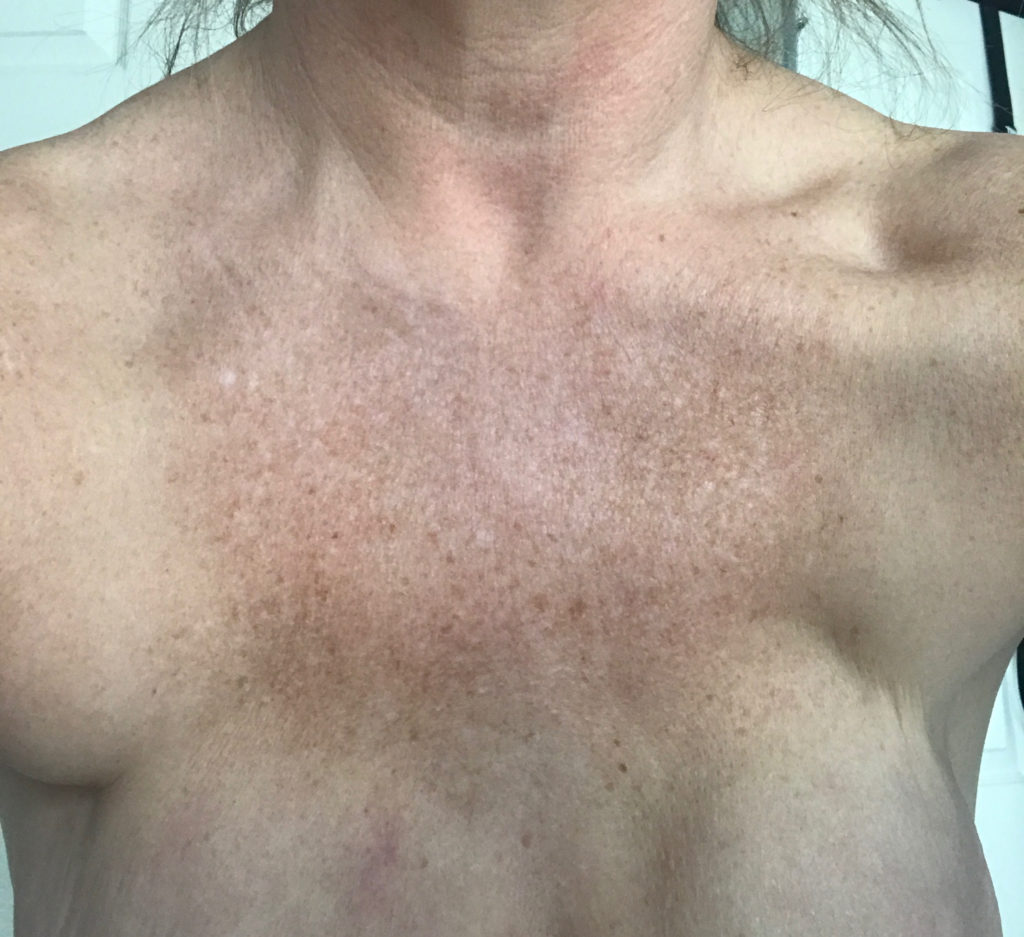 Also today, I AM GETTING NIPPLES!
That's right. These genius doctors that made new breast for me from my own belly tissue, will now make nipples from skin on my breast.
I was planning to only have 3-D nipple tattoos made, and not have the actual nipples made, but I have a friend going through exactly what I am right now, even with the same doctor, and she recently had nipples made and she said that it made her feel complete and that she was very happy, so on with the nipples!
I will have to wait 8 weeks after todays surgery, then I can have the areola tattooed on each breast. Then I will be done with my breast reconstruction!!
In other super duper I can hardly believe it good news…….
I left my house on Saturday morning at 6:00 am. I picked up my dad and we drove 5 1/2 hours to a small town in Iowa. A vintage trailer was recently listed for sale and I had been chatting with the owner. I had to check it out. I first fell in love with these little vintage trailers the summer of 2016 when I met my dad down in Branson, Missouri at the KOA campground where they were having a Vintage Trailer Rally. I knew then that one day, I would have one.
Guess what? I bought her and I brought her home!
Meet Effie!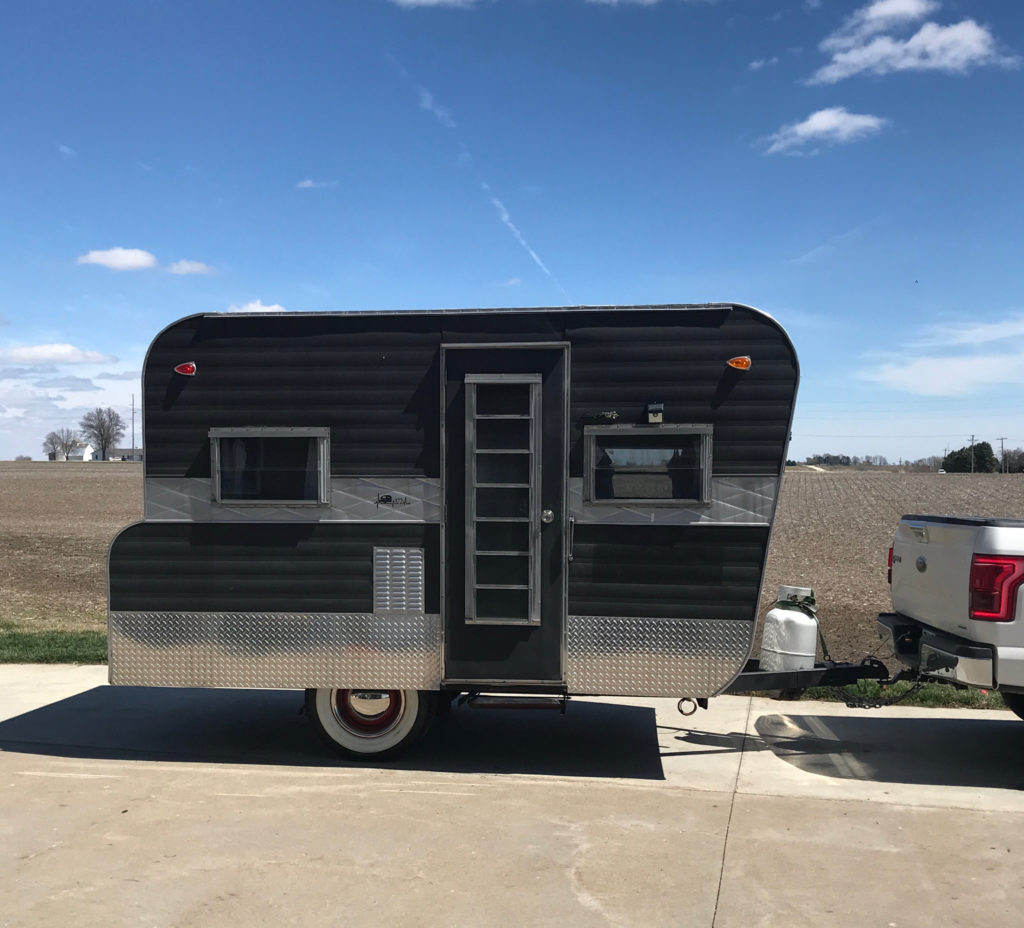 I knew when I bought the truck last year that a trailer would soon follow.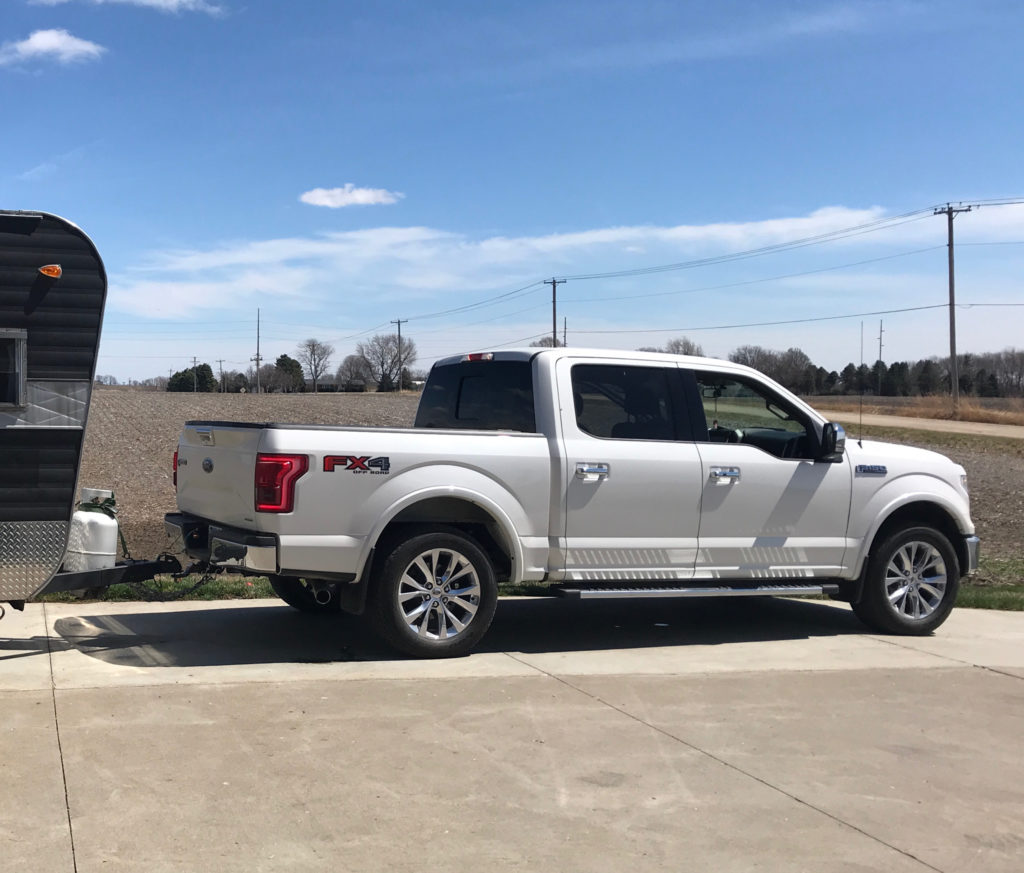 Larry and Effie. Don't they make a cute couple?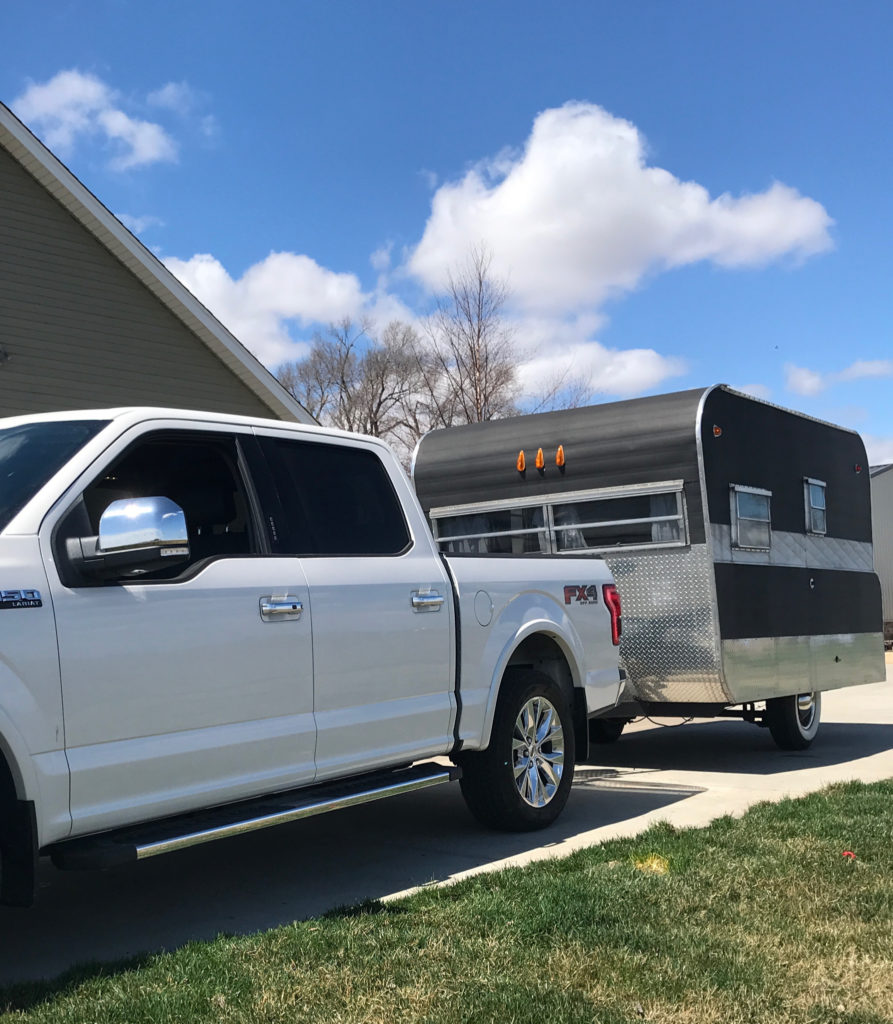 The below pictures are the way that she had it decorated, and as cute as it is, I left all of the decorations with her. 
I want to make Effie my own.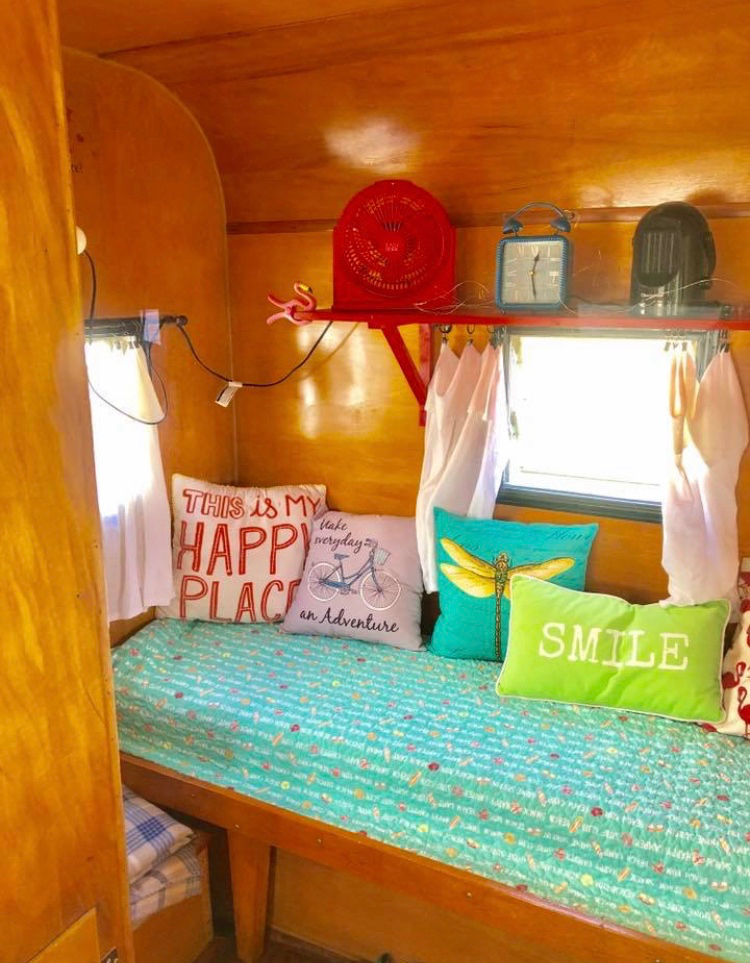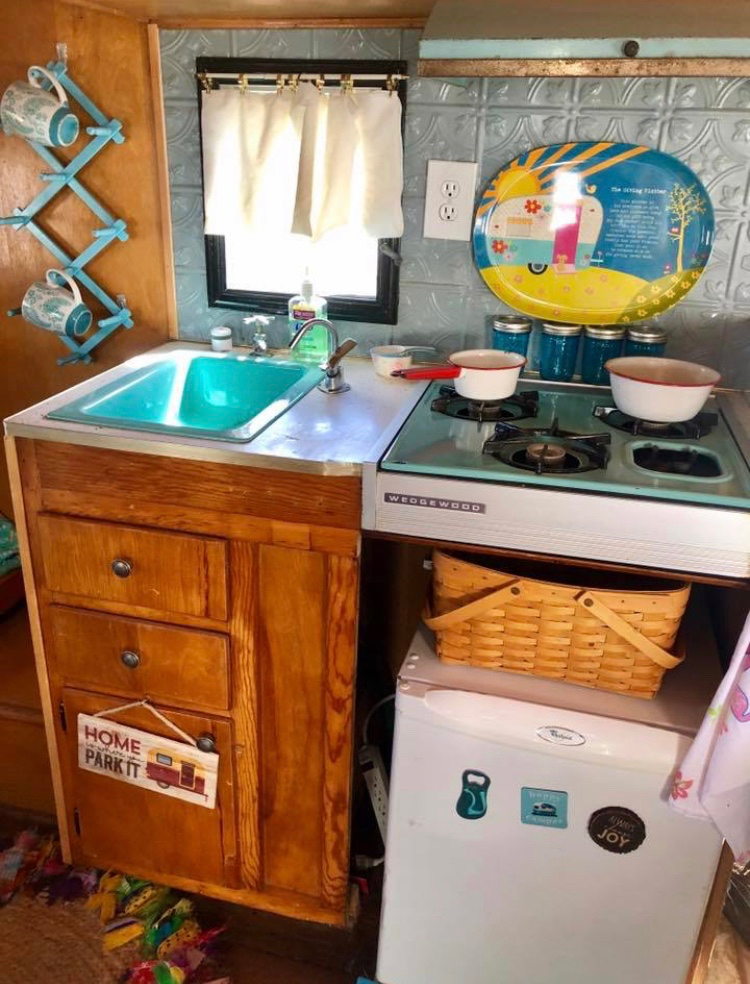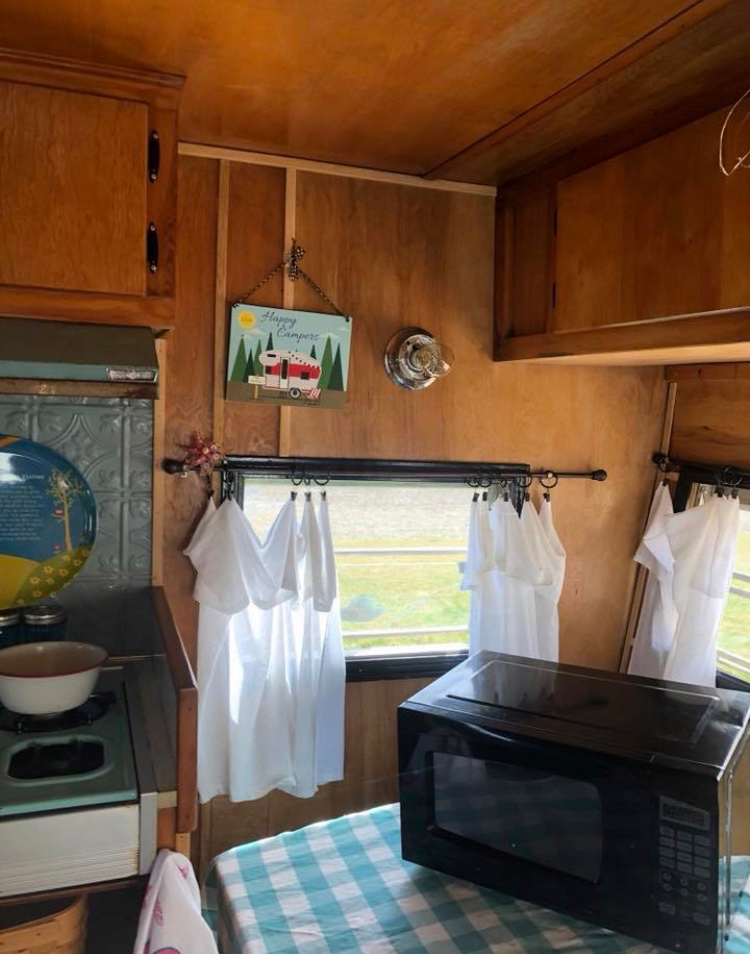 We came home late Saturday night so we just parked her and I went home and went to bed. On Sunday morning I went over to my dads house and had my coffee in her, planning what I want to do with her. I can't wait to make her my own.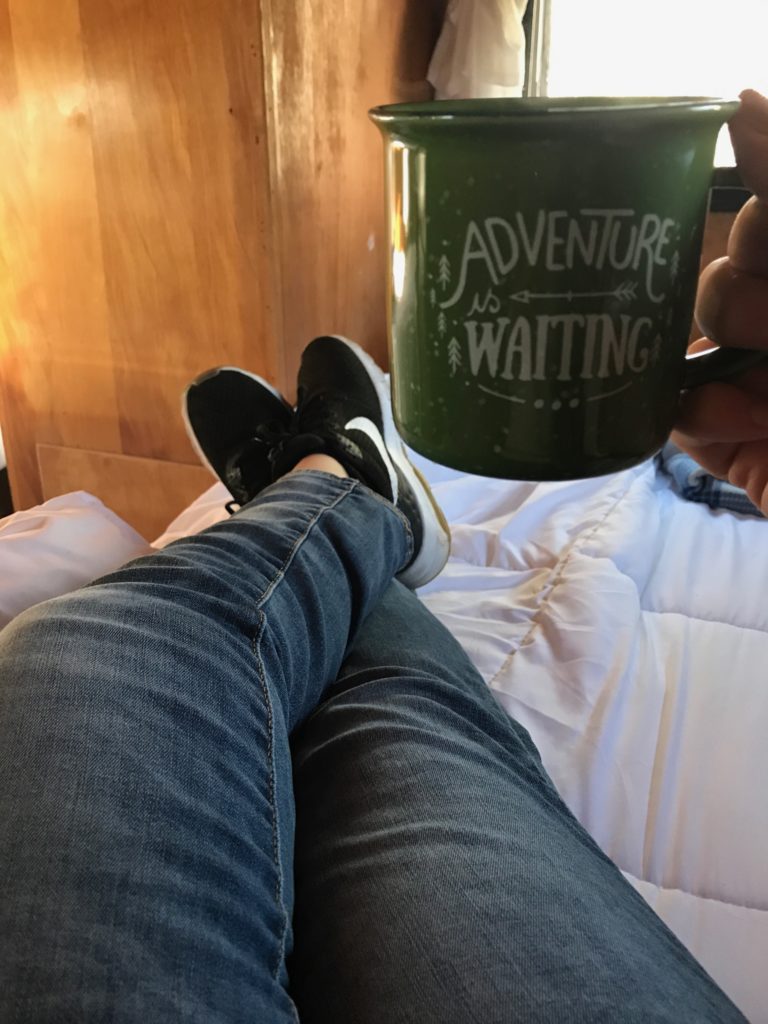 My dad and stepmom came out to the trailer with a pot of coffee. My came over too and we all had coffee together in Effie. It was such a great morning.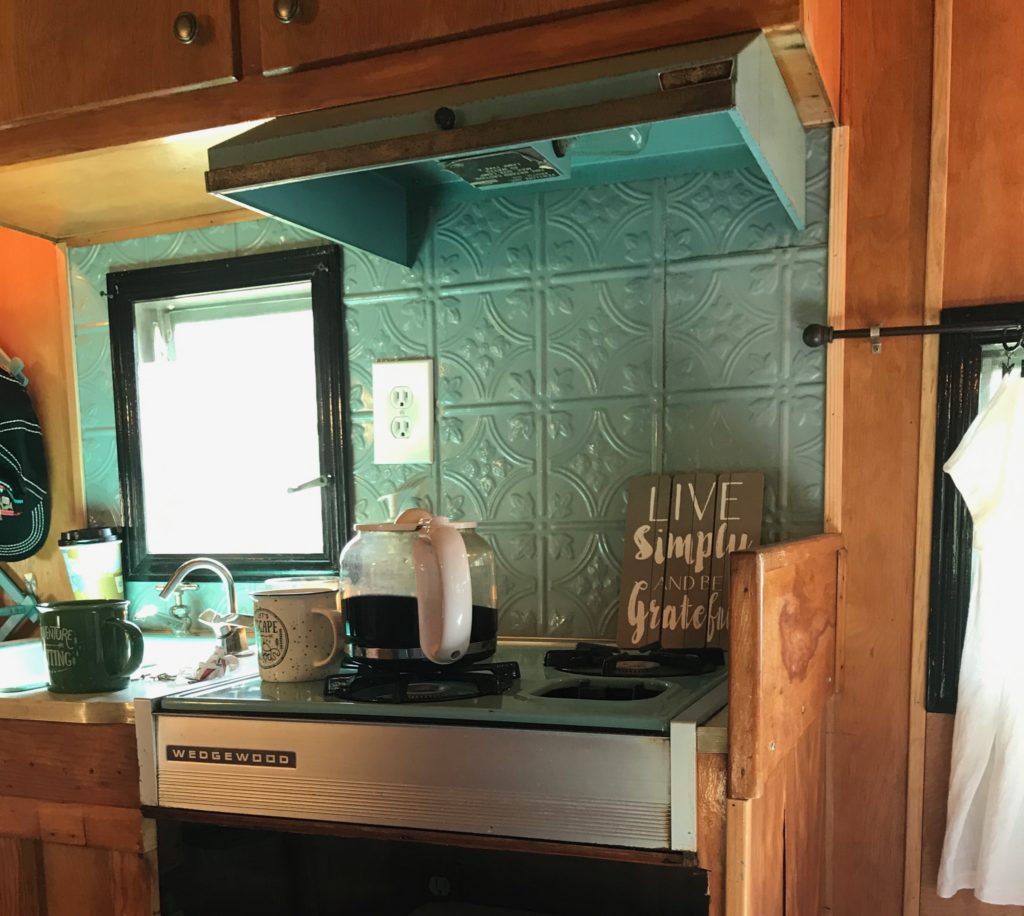 I was hoping to find a trailer that was ready to camp in, and luckily, she is! I have electricity and water and working lights on the inside and out. I have several things I want to change but they are things that my dad and I will be able to do as fun weekend projects and nothing needs to be done in any hurry.
We've already got three trips booked!
My dad and brother also have vintage trailers, so I"ve been looking forward to joining them in their hobby.
I'm looking forward to taking the grandkids with me and making great memories! We can even camp out at my dads house. He's got plenty of room on a large lot.
I'm so excited!
I am on top of the world right now. Life is so good and full. 
Follow your dreams. Chase your dreams. Live your dreams. Whatever dreams you are dreaming, if it is within your reach, grab it!
I've got to go now. If I'm not too doped up tomorrow, while I'm resting, I fill you in on the rest of life and share some links to recipes I've been trying.
Have a great day!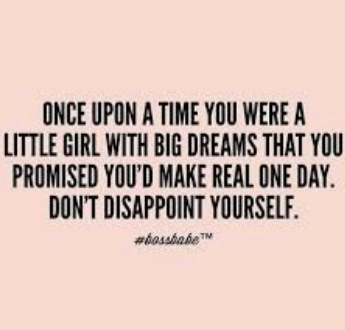 "love the life you live, live the life you love"