They did it! 
I only have a few pictures to share as I put my phone down for the night and soaked it all in. Everything was absolutely perfect. Better than I could have imagined. I want to do Saturday all over again.
I'll write a long post tonight or in the morning, but I wanted to share just a peek of a few pictures others took.
I love these two so much!
They had a party bus for the wedding party between the ceremony and the wedding. I have a few good stories about the below picture, but this was a planned stop.
Cracks me up.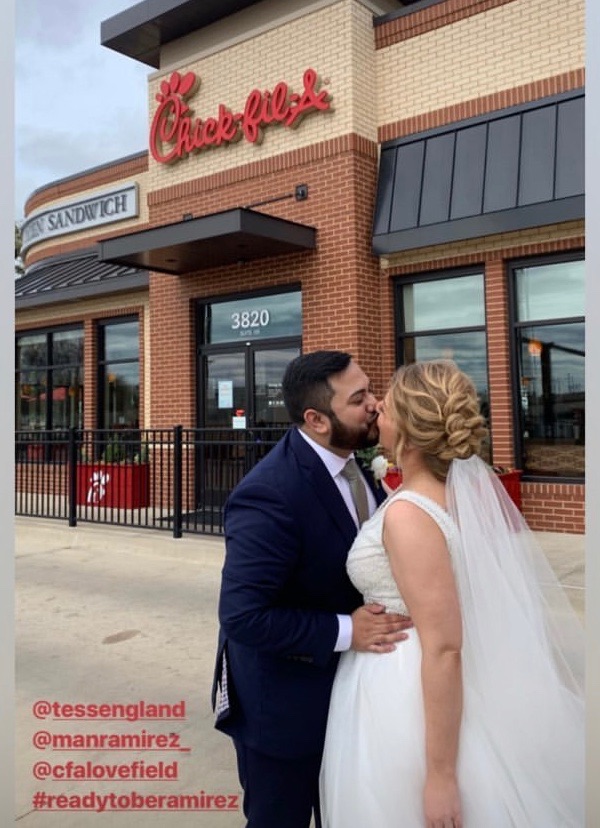 Four of the best friends a girl could have.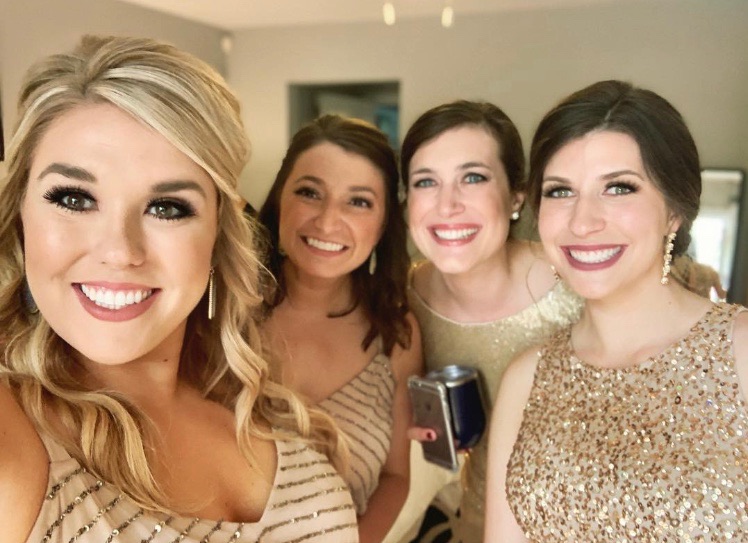 Manuel and his parents surprised Tess with a Mariachi Band! They were the hit of the night and the only people that knew they would be there were Manuel, his parents, his sister and me. I didn't even tell Mike. I wanted to see the surprise on everyones face. There is a dramatic staircase that comes down into the room we were in and the band showed up in the middle of the reception and walked down the staircase single file while playing.
It was magical I thought.
Tess had no clue. Her face was priceless. 
Below is the bride and groom and parents dance with the Mariachi Band playing for us. I loved every minute of it!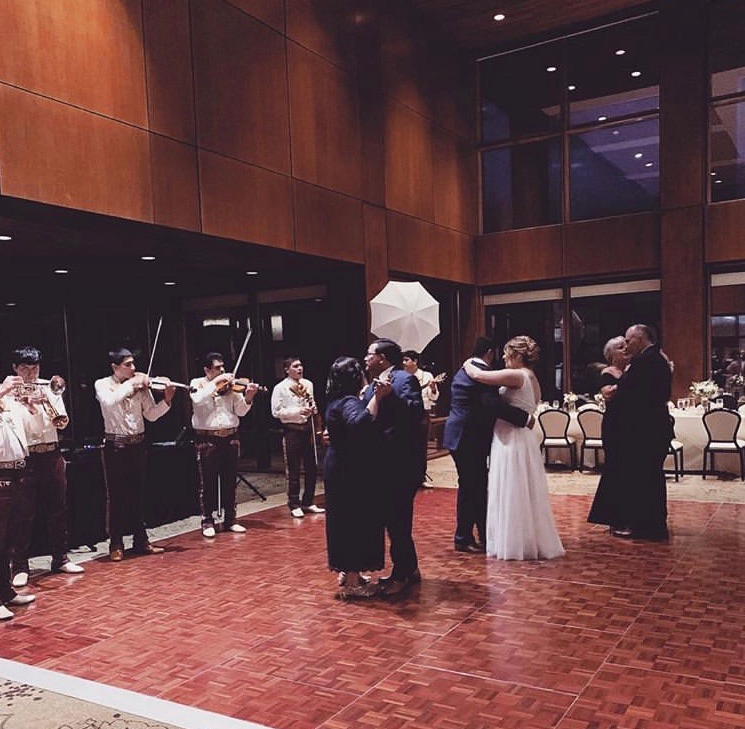 I love how they incorporated so much culture into the  ceremony and the reception. More details later.
I just can't say enough about how perfect everything was.
There are several signs that Tess and Manuel made for the reception, but this is the only one I snapped a picture of before deciding to put my phone down for the night. This will be so perfect hanging in their home.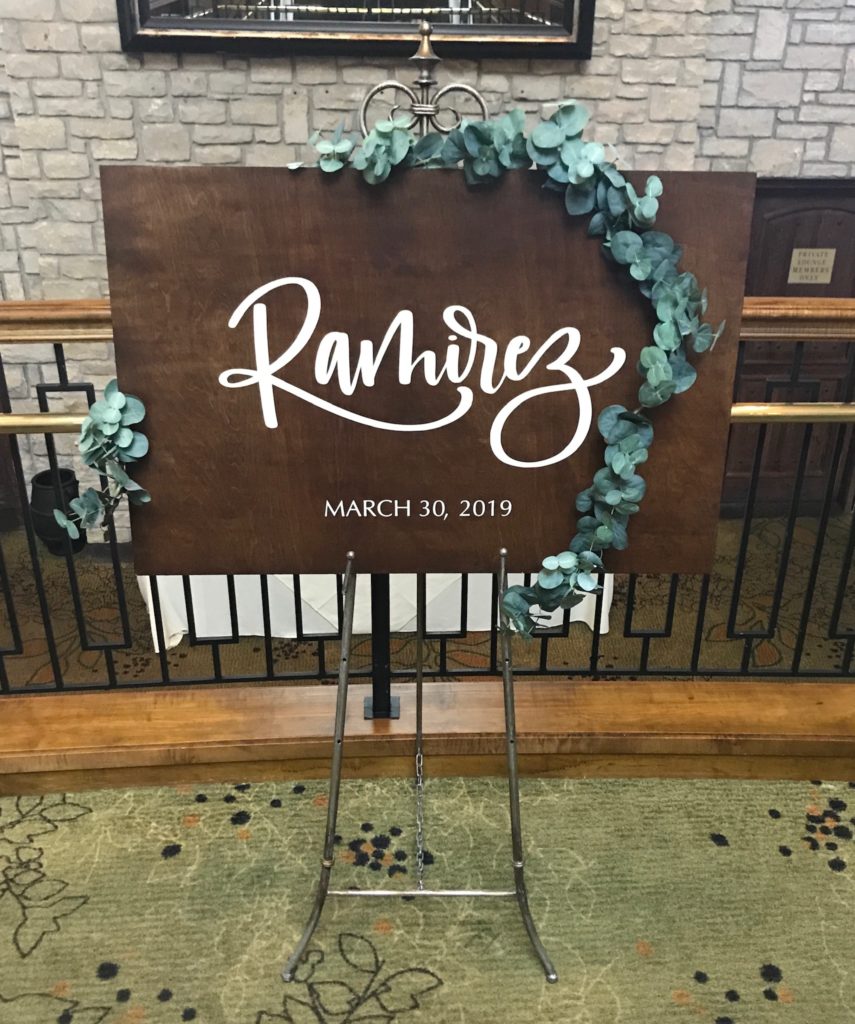 My sweet girl just before the ceremony.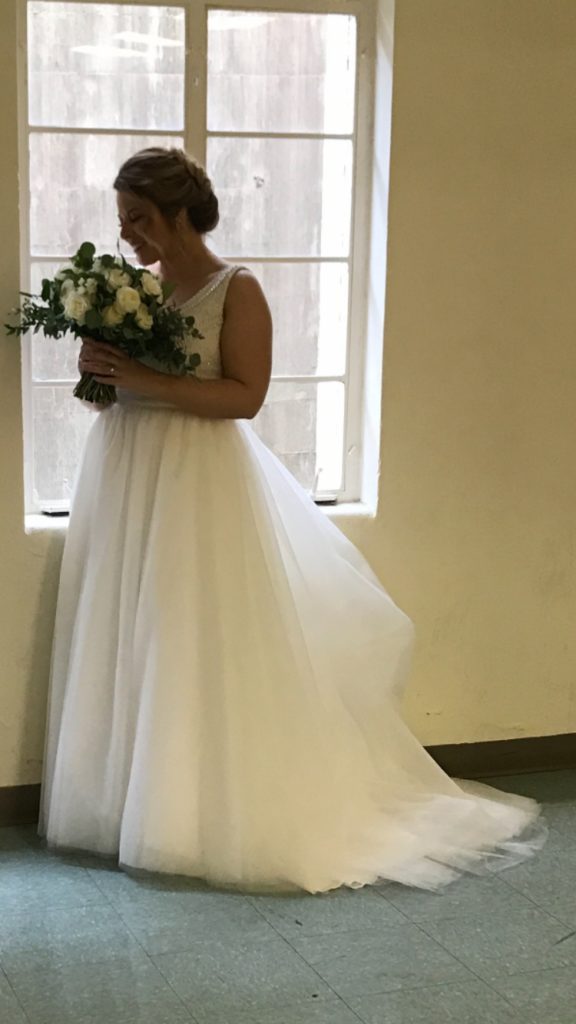 One last moment with my girl…..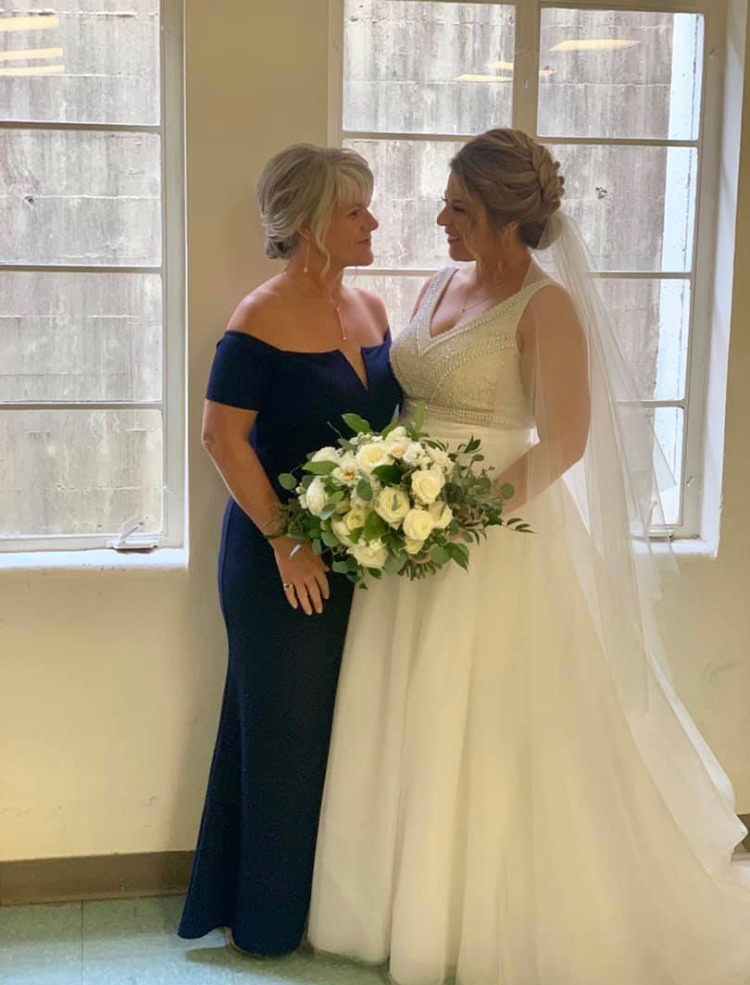 This picture is EVERYTHING.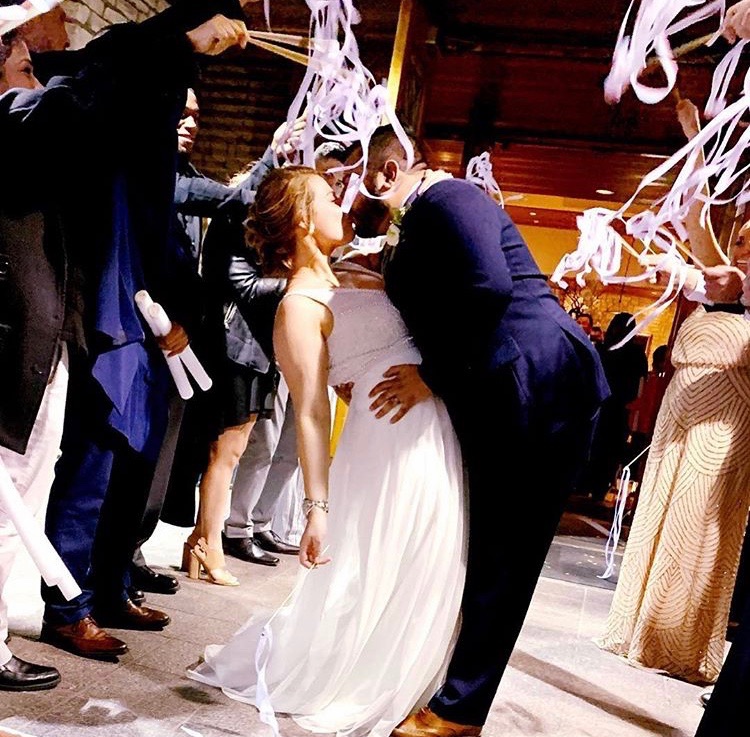 That was a sneak peek into the wedding. More to come.
Have a wonderful day!
"love the life you live, live the life you love"