One week from today, my little girl will be married. I am feeling so many emotions. I've been spending so much time recently reflecting over the last 27 years of my life, and of my daughters life. I'm having a really proud mom moment right now.
I am just so happy for Tess and Manuel, but also so happy for all four of our kiddos. (Mike and I blended our families when we married in 1999. Mike has a son, Jake, and two daughters, Kate and Anne.) Tess is the youngest of the four and the last one to marry. Mike and I will celebrate our 20th Anniversary in May and when I think about all of the life that has happened over the last 20 years for he and I and our four kids, I can't imagine what the next 20 years has in store for us and our family.
You know with 8 grandchildren already, I have more little ones on my mind and in my heart. I certainly will not rush things (they will kill me for writing this!!), but I often think about how damn cute their little babies will be and I can hardly wait for that time in our life. I know. I know. No rush. Let them enjoy being married. I will. I promise. But when I think about the last 20 years, then the next 20 years, I know it means our little growing family will only grow more, and it just makes me feel all warm inside.
Okay, enough mushy stuff. 
WE ARE ONE WEEK AWAY!!
How cute are these two??
Unfortunately, my mom will not be going now. We've spent several days shopping for just the right clothes and shoes for my mom. (My mom is 4'6″ and has a very small frame. Finding dress clothes is difficult, but we were very successful!) Last Saturday, my mom and I spent the morning preparing for the upcoming wedding. We went to have our hair cut, we went out for brunch, then back to her apartment so I could drop of some luggage and there we went over some travel details.
My mom was exhausted after that.
My moms health is just not great. It hasn't been for some time. She has decided that the travel day on Thursday, and all that we have planned for the weekend will just be too much for her. I agree. I'm extremely disappointed that my mom will not be at my daughters wedding, however I am also extremely relieved.
I was spending a lot of time already worrying about how I would take care of her needs while also enjoying my daughters wedding in the way that I wanted to enjoy it. I also didn't want to have anyone worry about my mom, while also trying to enjoy the wedding weekend.
It's certainly not what I wanted to happen, but I do know that it is for the best.
Tess and Manuel sound great, relaxed, organized and ready. They are disappointed that Grandma Kay can't come, but they completely understand.
These two have been so busy planning and creating items for the reception. I can't wait to share the pictures of the things that they have made.
I am going to Dallas tomorrow morning and then Mike and the rest of our family will come down on Thursday. All of the big items are complete and this last week we will spend wrapping up a few details, but honestly nothing stressful.
It's going to be such a great weekend.
I have everything marked off of my To Do List here at home.
I decided that the Navy Blue shoes I had bought just weren't right with the Navy Blue dress, so I returned them, shopped a little more and found these and am so happy I spent a little more time looking! Not a very high heel and I think I can handle these at least during the wedding. I have a reception pair that I'm calling my "Cheat Shoes" Ha!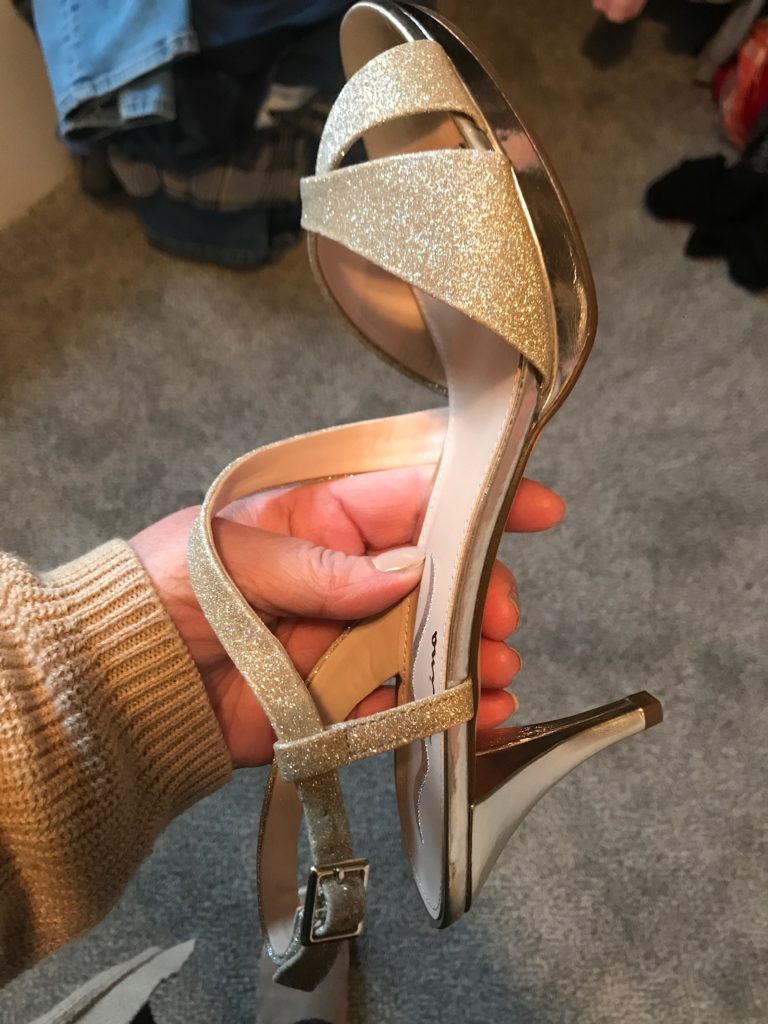 As soon as I post this, I'm going to put my feet up and relax and prepare my mind for the next 7 days.
While life has been incredibly busy, it has also been incredibly good. Work life is great, I have been lacking on meal pictures, but trying to stay a active over on Instagram so I don't completely lose my mojo!
I'm anticipating a beautiful Spring and I have several things I want to do. Kayaking is at the top of my list!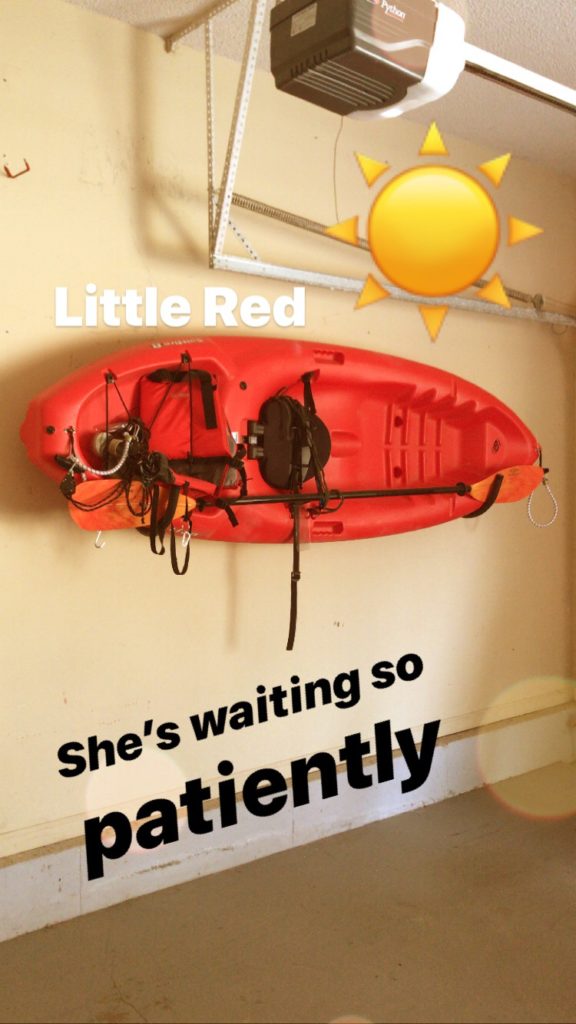 I'm trailer shopping. Is this little 10 footer adorable?? I gotta work on Mike a little bit, but once I discovered these, I want one. I want one baddddd.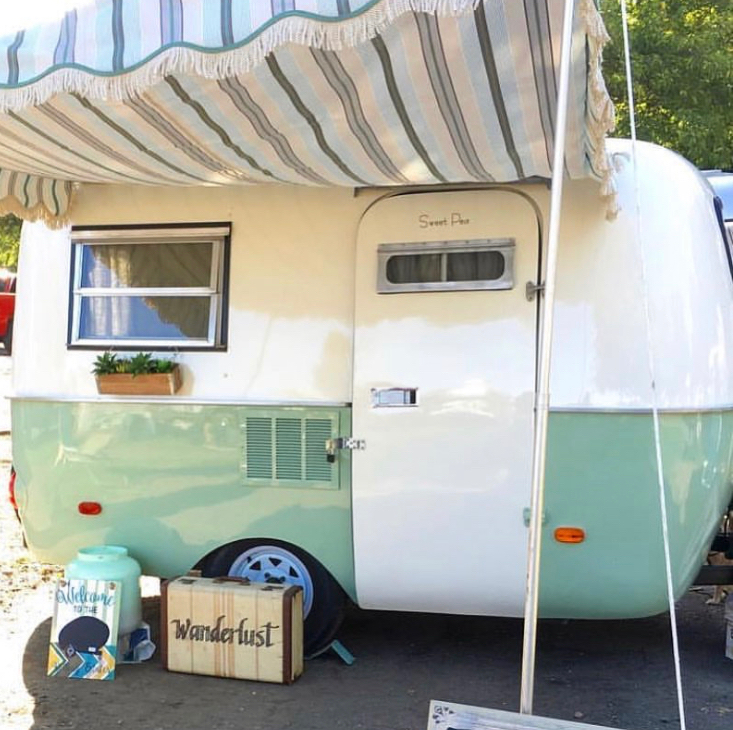 Unfortunately, our fridge looks like this most days since we returned from Mexico.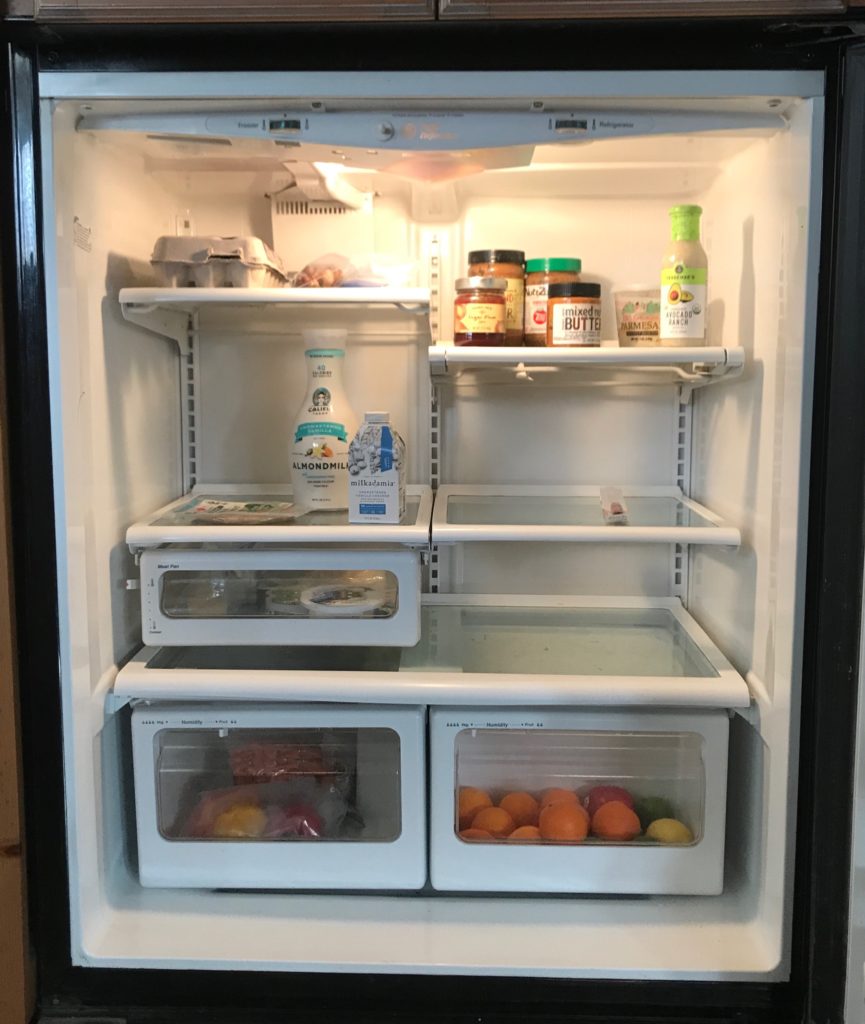 Below are just a few items I've been keeping in the freezer so we have some healthy options available!
Mr Green Giant is one of my new BFF's! I bought all of these items at Walmart.
Each of the two Protein Bowls pictured were only 4 WW Smartpoints. They had other varieties that were higher in SmartPoints, but I just grabbed these 2 to try. I will buy these again. Great for a quick lunch! Or Dinner. Or Snack. Heck, they're only 4 Smartpoints!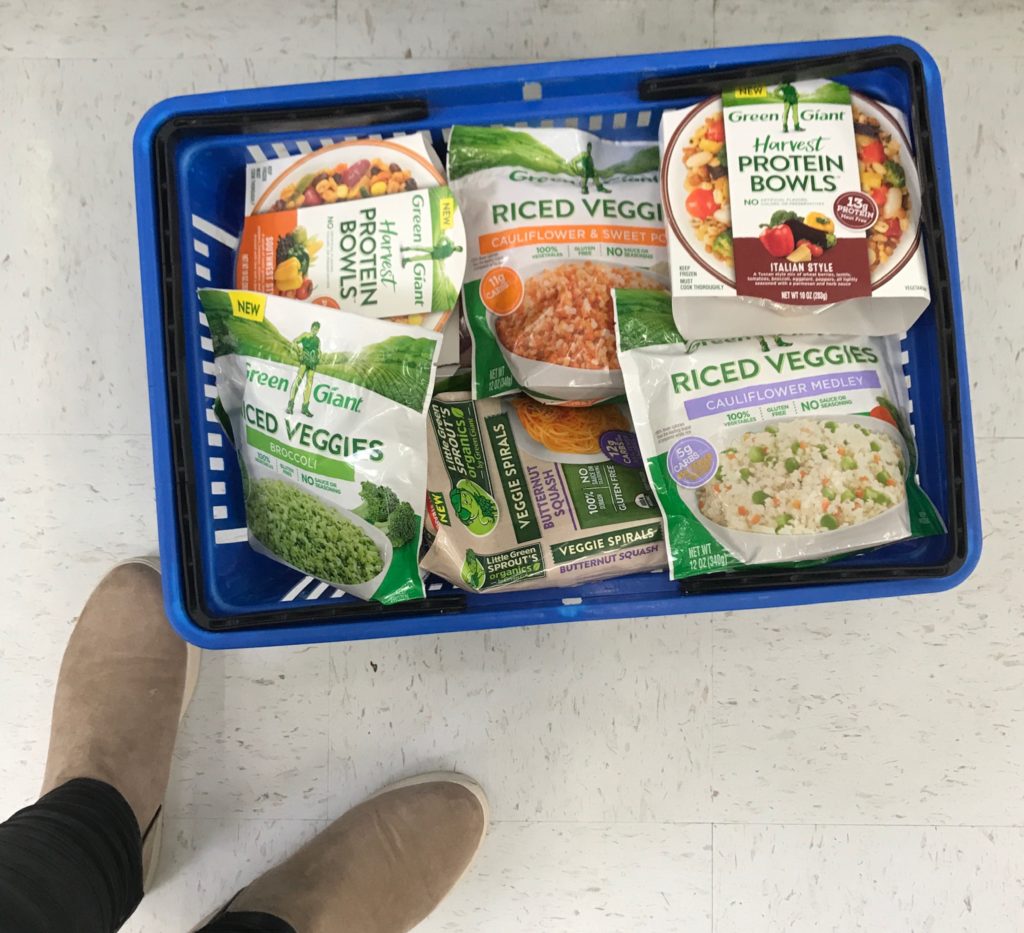 This was full of flavor!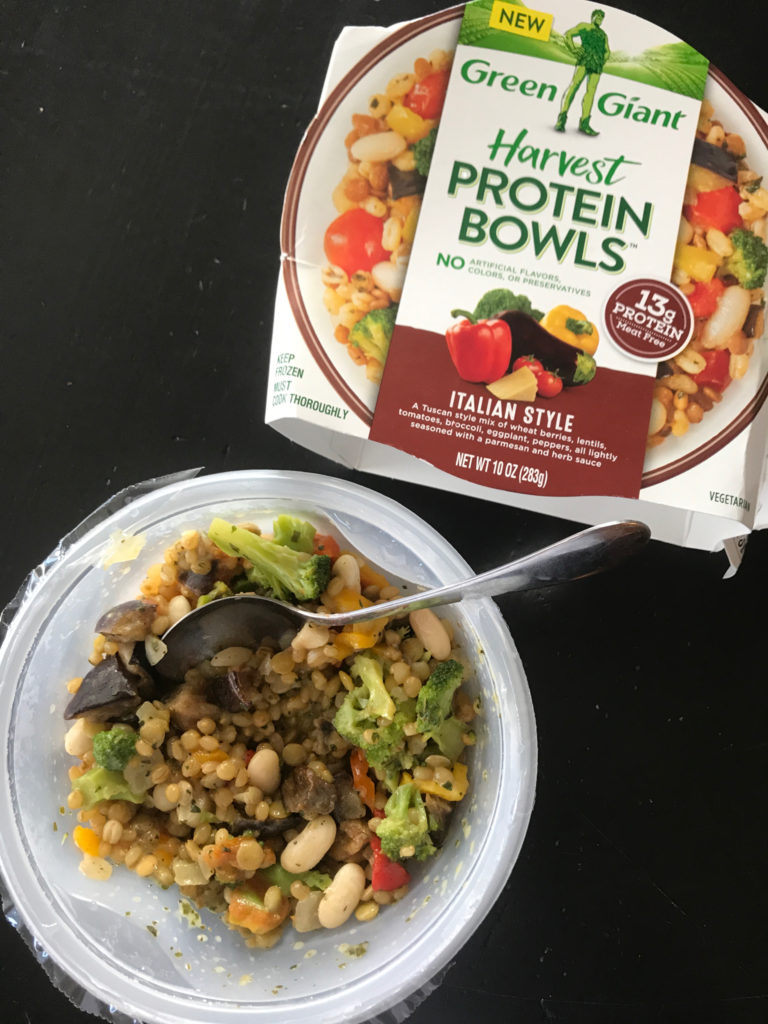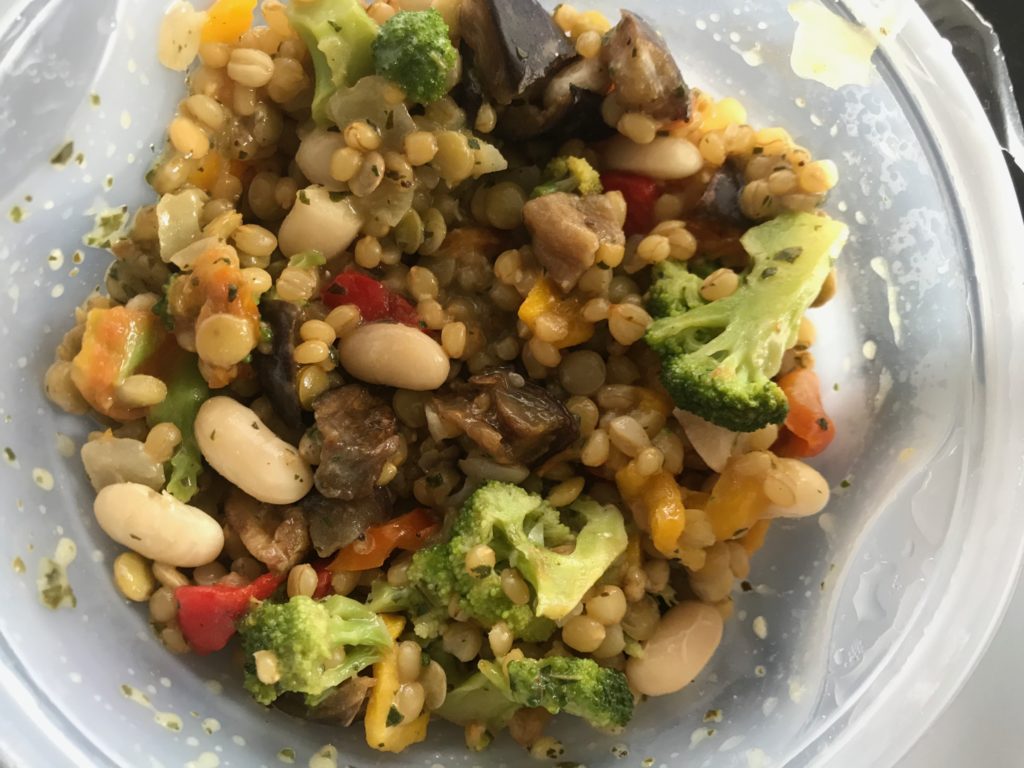 I do a variety of things with the riced veggies.
A favorite is to simply cook them, then stir in a few Laughing Cow Cheese Wedges.
Recently I made Sloppy Joe's and we skipped the bun and ate it over a bed of Riced Butternut Squash. Delish and easy. When I find Delish and easy, I double what I am cooking and we have it two nights in a row. Mike see's now that we are not having leftovers, we are just having really good food, two nights in a row. Ha!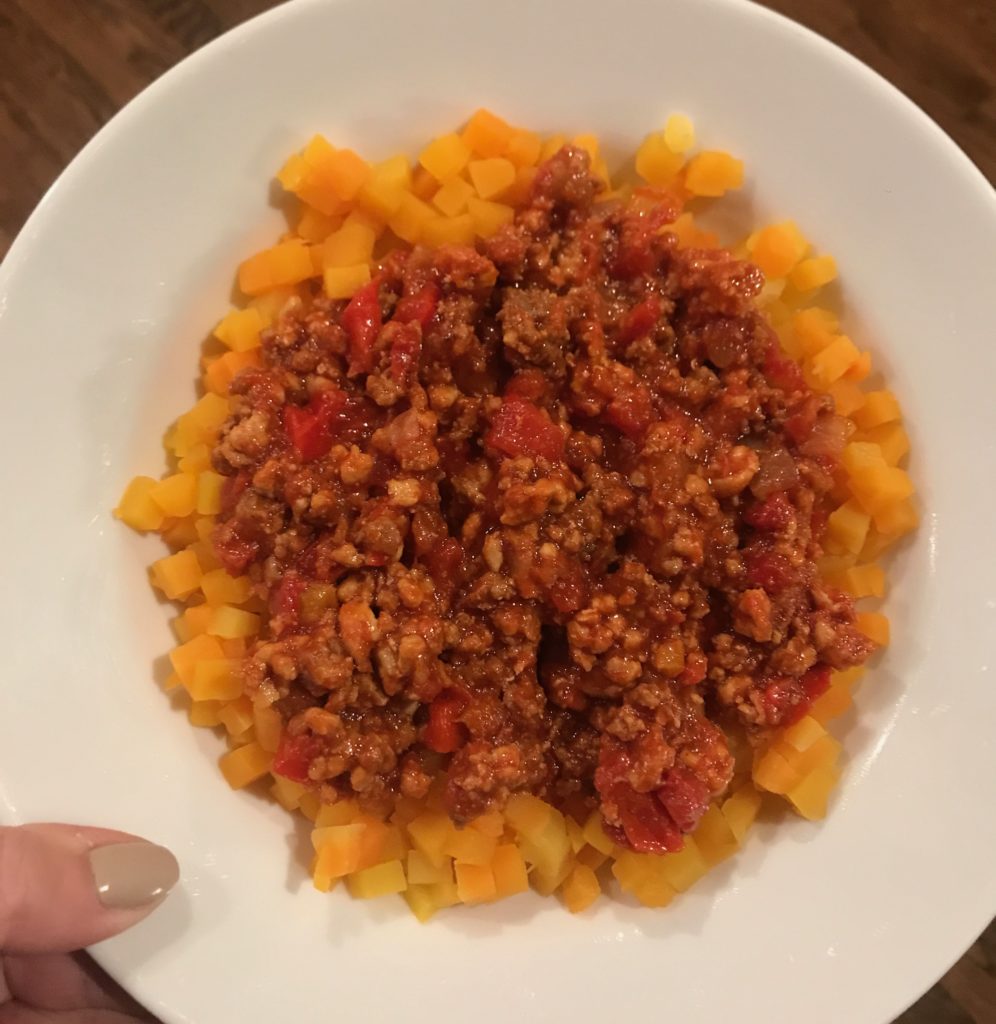 I'm loving this little bag of carrots from Trader Joe's.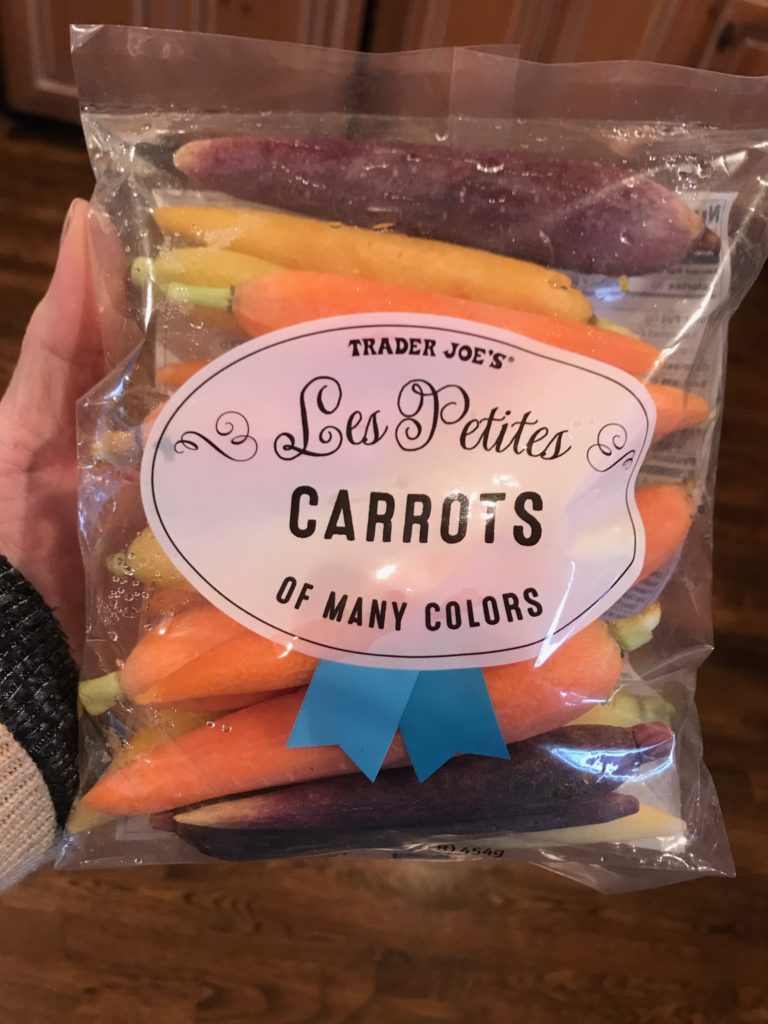 I followed the suggestion on the back and added to my carrots an onion and fresh green beans.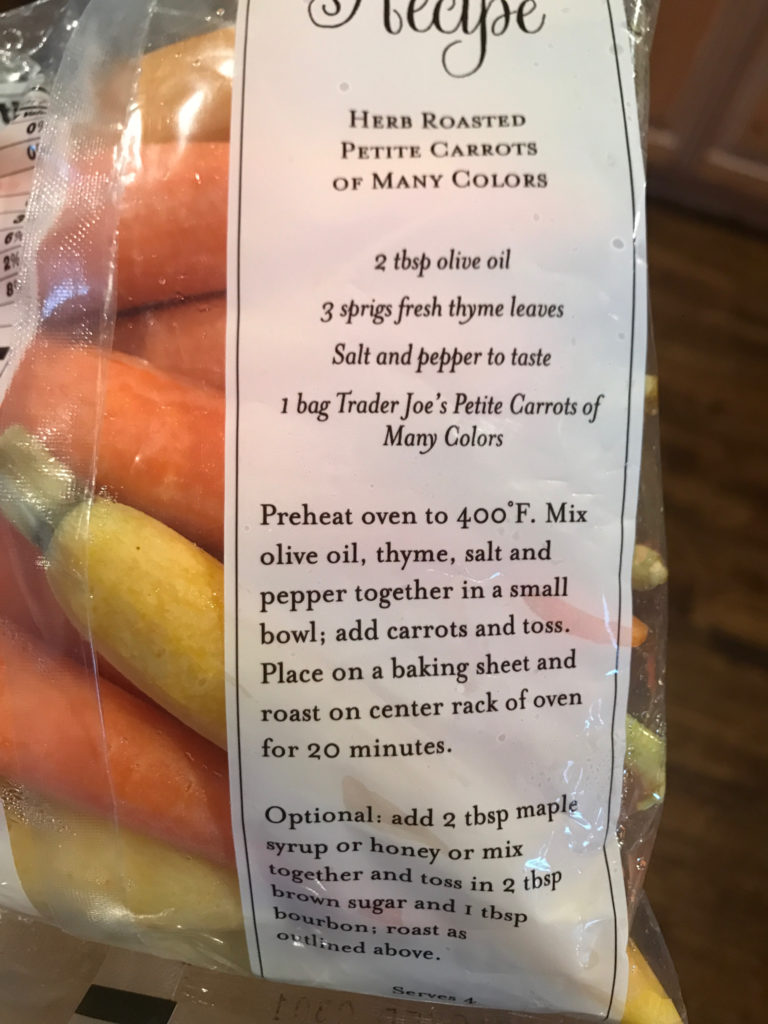 Isn't it pretty? I love to eat pretty food.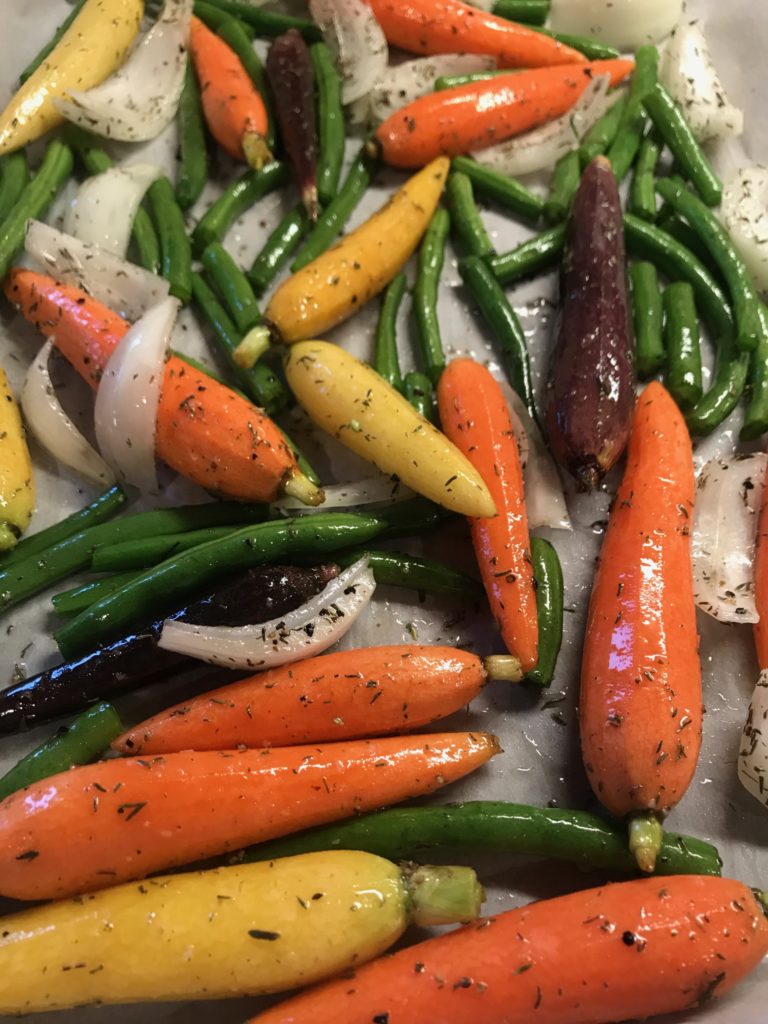 We had this over a bed of Crockpot Shredded Chicken. Simple.
I placed 6 frozen Chicken Breast in the crockpot with 32 ounces of Chicken Stock, salt and pepper. I let it cook all day long. Shred. Tada. Easy. Really. Season for a variety of different dishes, Taco's, BBQ sauce, add to soup, or eat just like this with a few tasty veggies.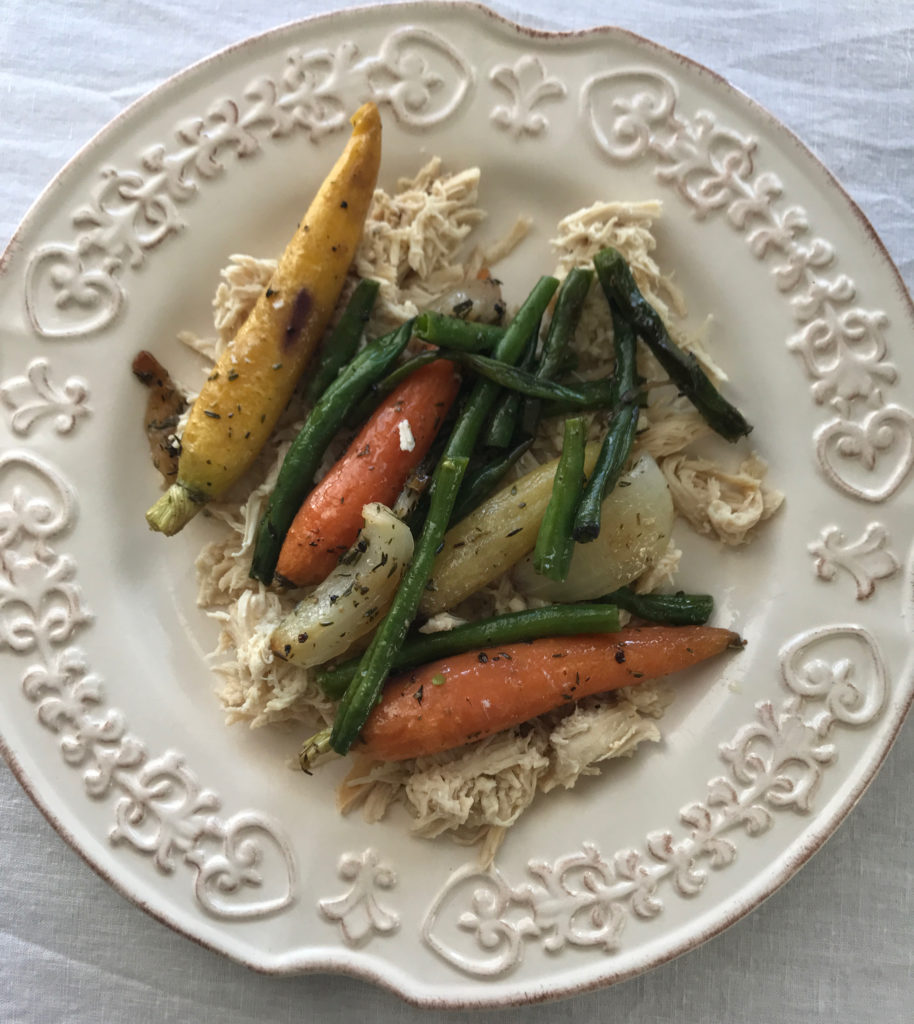 I've recently discovered these handy little snacks at Target and I've found three different ones. I've now tried the Pickles, the Green Beans and these Snap Peas. They all taste like pickles! 
0 Smartpoints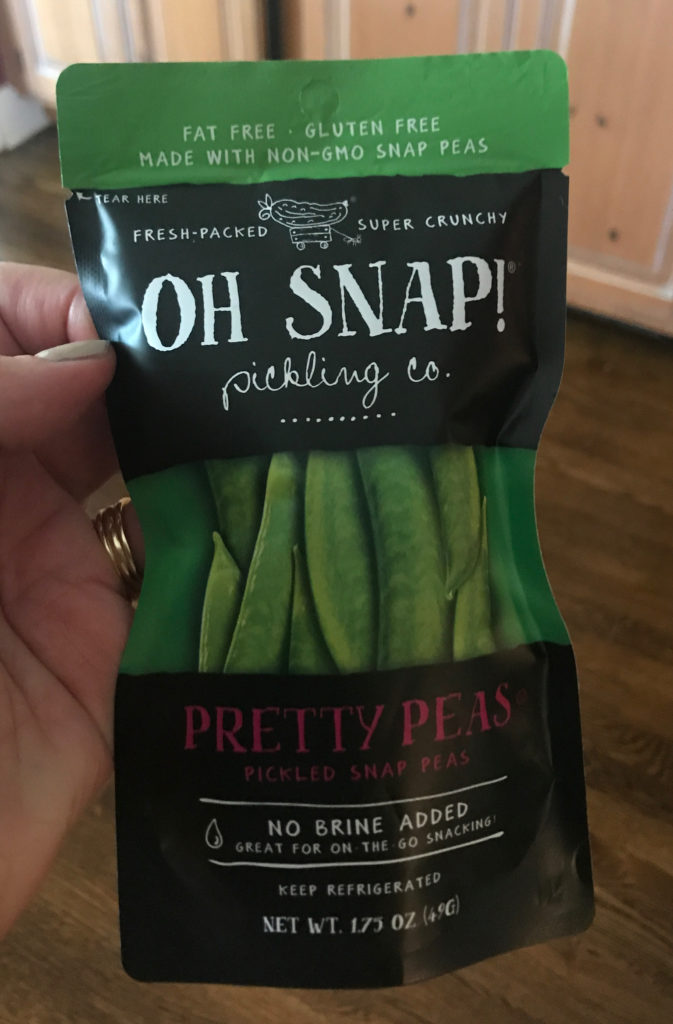 We have a few Zoe's Kitchen locations close to our house. When I'm out and about, this has become a favorite place to stop for lunch or dinner.
The Mediterranean Chicken is 4 Smartpoints and I really like it! The Roasted Veggies are 2 Smartpoints. The Fruit is 0 Smartpoints.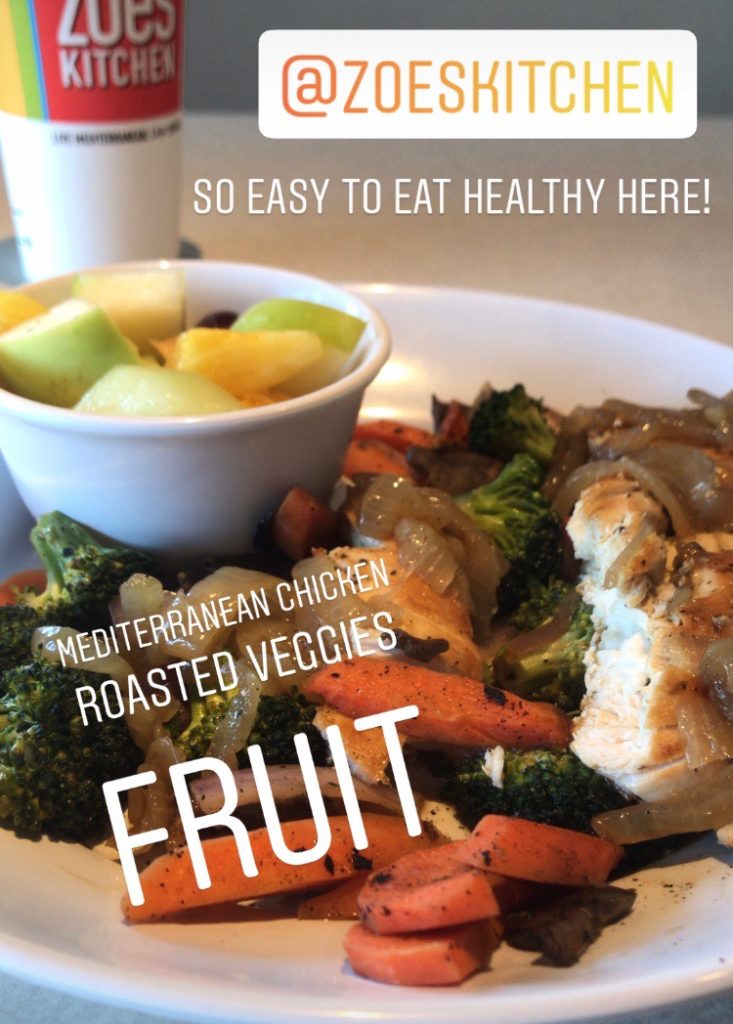 Okay, I hope you see something you might like to try.
I've got to go put my feet up and relax. The next seven days are going to be busy and full and happy!
A recent Instagram Post of mine….
"It's no secret that I love my job. WW has made a huge impact on my life, my health and my confidence. It's here that I found my tribe. I love every conversation that I have with every member. Find your tribe. Surround yourself with like minded people."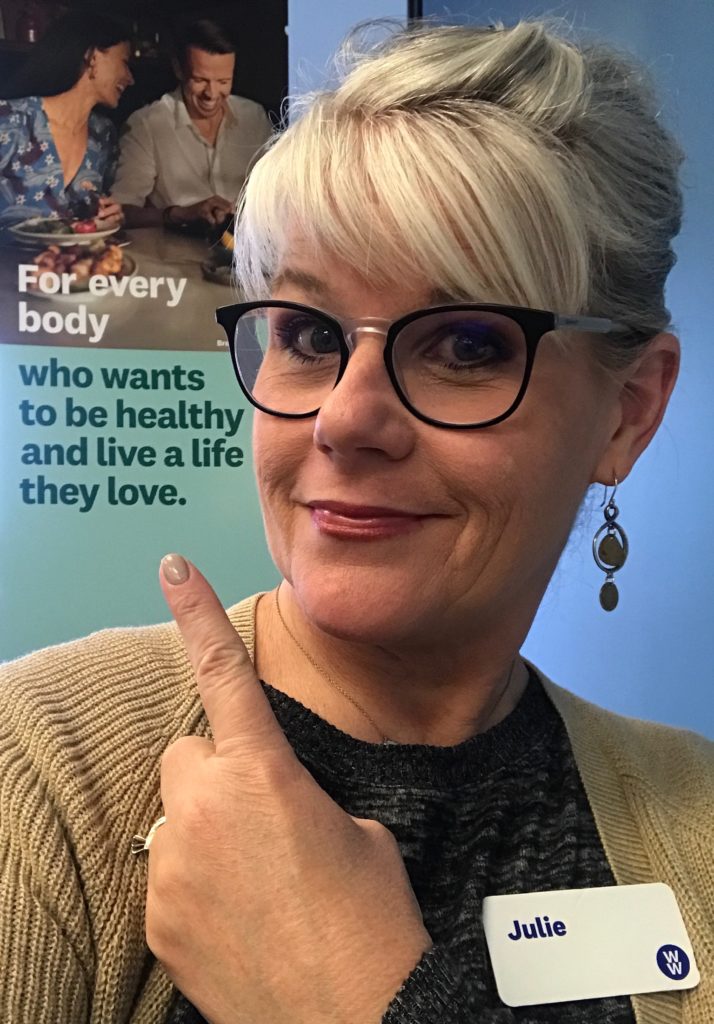 "love the life you live, live the life you love"