Happy Sunday peeps.
We are counting down the days to the wedding. We are three weeks out. I can't believe we're so close. I went to Dallas last weekend and that was my last trip there until wedding week. I will spend the whole week of the wedding there so Tess and I will have that last week to wrap up any last minute details. She has done an amazing job of being her own wedding planner and sticking to her budget. I'm super proud of her. She has made all of the decorations for the reception, centerpieces and all of the signage. She's super clever and definitely has an eye for exactly what she wants. Three more weeks!!
She picked me up early last Friday morning at the airport and we headed out for coffee and breakfast to brainstorm ideas and finalize a few logistics.
It has been hard being so far away and not having every weekend to get together in person and plan, but I think we made up for some lost time last weekend. After breakfast and coffee and going over the wedding weekend schedule, we went to our appointment with the florist. So pleased with the flower choices.
In the evening, a friend came over to help us go through the wedding weekend timeline. Ya'll, Tess had a spreadsheet of everything that she put up on the TV so we could all look over things and make any necessary changes. She's super organized!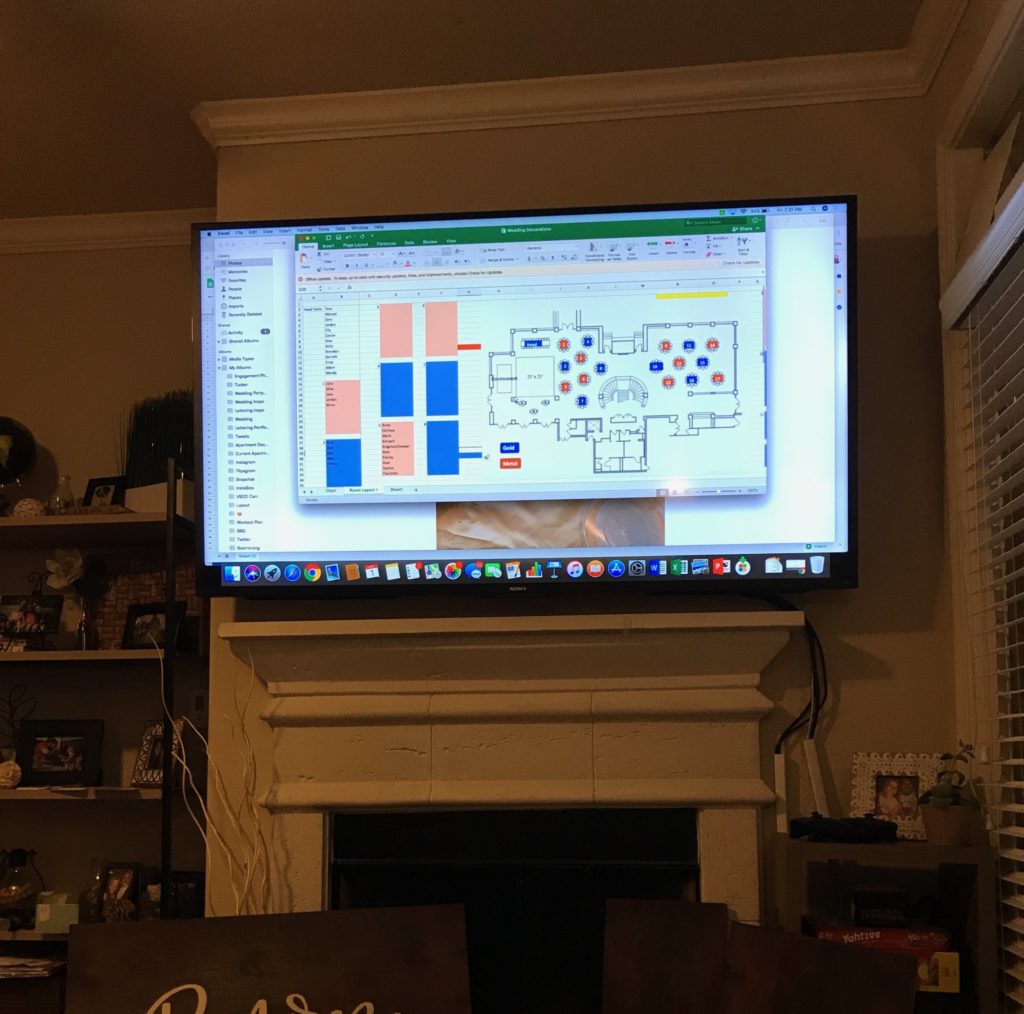 She's been working so hard and has made some beautiful signs for the reception. I can't wait to show you all that she has done!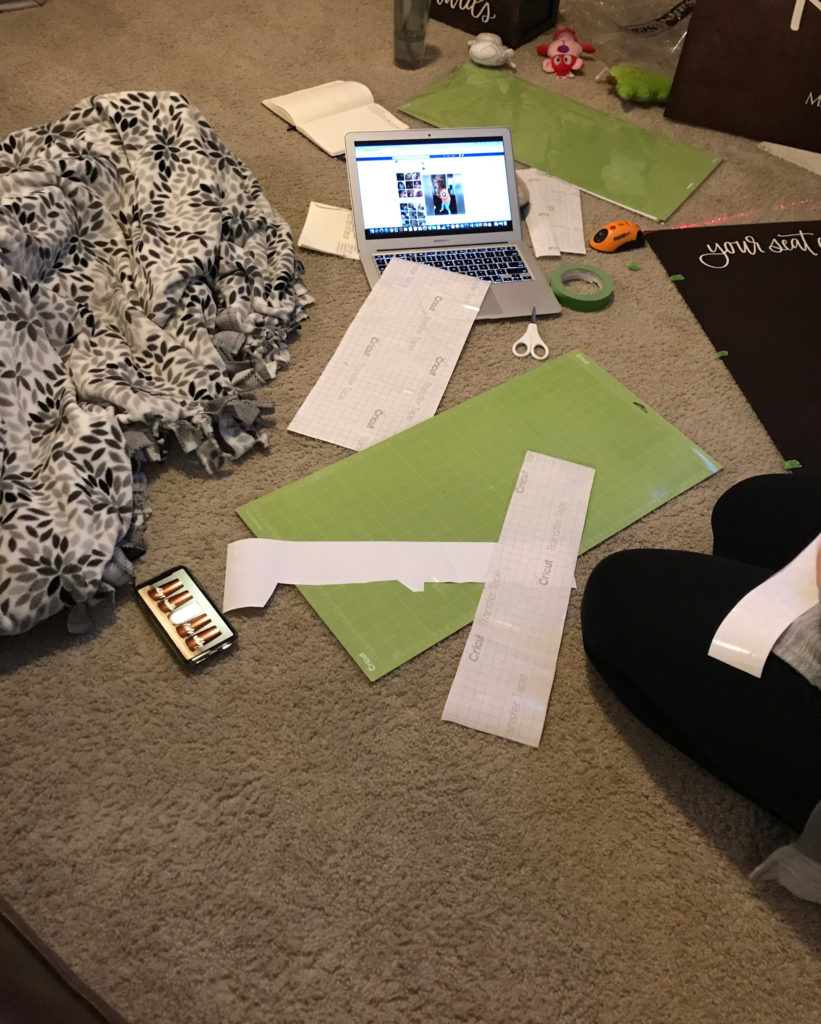 I finally found my dress! In my last post I told you about the 17 dresses I ordered on Nordstrom.com. Of the 17,  I found one that I really liked. Navy Blue, full length, off the shoulder, simple but elegant, in my opinion. Now it's having a few alterations. I also said in my last post that Nordstrom does free alterations. That was a lie. lol. I really thought they did, but they don't. They do however do alterations, which is nice because now I don't need to worry about where I would go to have that done.
Tess originally had 5 bridesmaids. One of her sweetest and oldest friends is expecting baby number two just two weeks after the wedding and will not be able to travel to Dallas, but she has still had a big role during the engagement phase. Her family threw the Couples Shower for Tess and Manuel back in October. She was able to come to Dallas for the Bachelorette party annnnd…..her and her mom went with me to try on my Nordstrom dresses and help me look for an outfit for the rehearsal. I hate that her and her family won't be at the wedding but I am super excited to meet Rose, baby number two!
I found shoes too. They are probably not the most attractive shoes but they were the most comfortable ones that I tried on. I have all sorts of foot issues and I need comfort. My feet swell easily if I'm on them all day. The last thing I need is swollen achy feet. Girl needs to dance!
Navy with elastic straps, yes, I said elastic (they won't dig into my swollen feet!) and with a very low heel.  They're not going to show anyhow and I mean, there not hideous. I did ask Tess for approval and she said that she just wants me to be comfortable. I love her.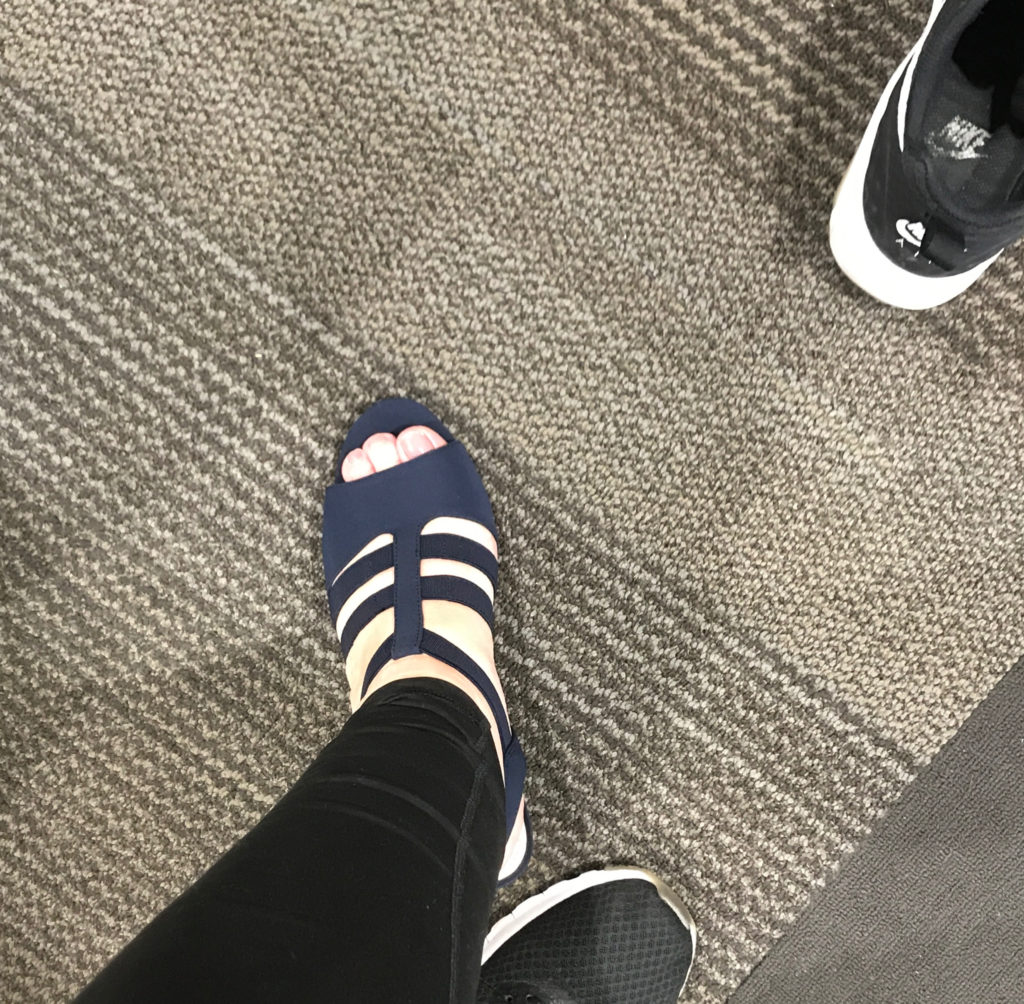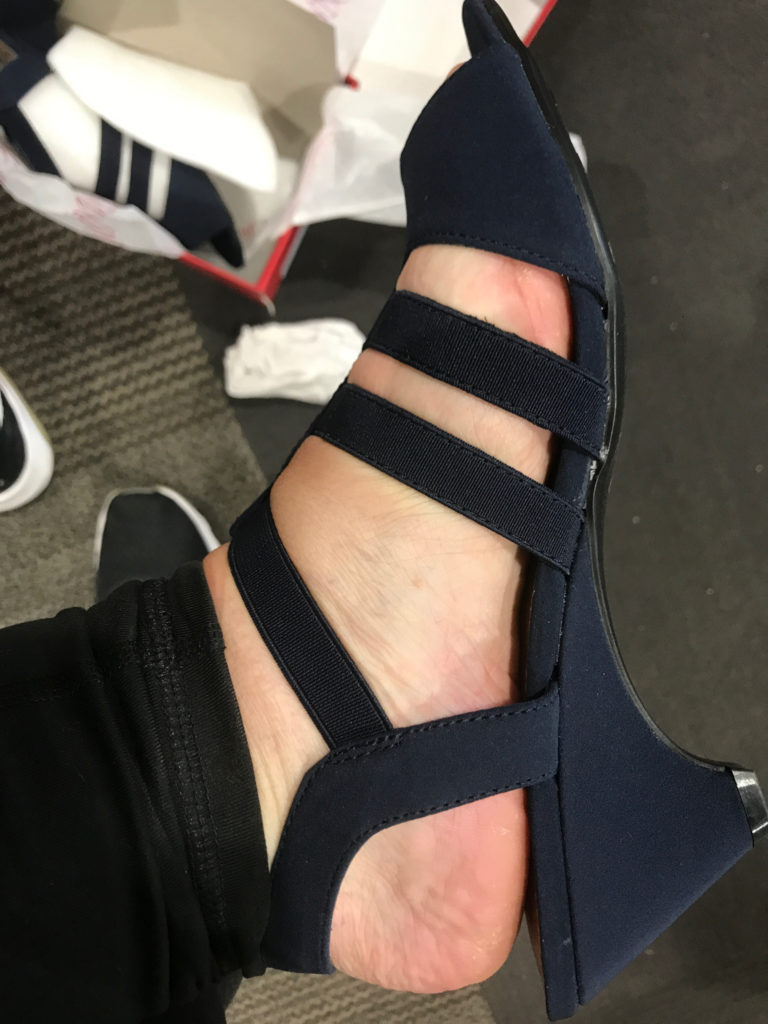 This is my first weekend at home with my new WW schedule. I traded out my Sunday workshop for a Wednesday morning workshop and now I have my weekends back. Yesterday I realized just how much I missed them.
My new schedule includes 10 WW Workshops. I Coach (lead) 8 and I work as a Guide (receptionist) at 2. I love my schedule! I love my job.
We actually had date night last night. Yesterday was really just an all around perfect Saturday.
I started off my Saturday morning with Yoga with Adrienne. . Then I looked for a beginner Tai Chi video on Youtube. I recently chatted with a WW member who was telling me that her and her husband do Yoga and Tai Chi, and I was intrigued. I loved it!
This was a simple 8 minute introduction. After doing this once, I turned down the volume and did it again. I may have discovered a new interest.
Have you ever practiced Tai Chi?
I felt relaxed and energized all at the same time after taking a little time for me.
Then, tons of errands. After shopping for my mom and myself and looking for just the right shoes and outfits, I have so many things to return it's not even funny.
After completing just a handful of my returns, I told Mike that I wanted a date night, then I laid out the evening plans for us. He was game.
Over twenty years ago, we first went to this BBQ and Blues joint.  BB's Lawnside BBQ. Kansas City has a strong history of BBQ and Blues. We hadn't been in forever, and one of our favorite things to do is go to a little dive, have a few beers and enjoy some live music. I loved our night! We've been lazy about getting out and I am so glad we did this for several reasons.
We both agreed that we were tired and wanted to stay in and watch a movie. That would have been the easy thing to do. We both likely would have fallen asleep and it would have been a plain ole blah Saturday night.
Instead, we headed out after 8:00 (I sound so old and lame here, I'm aware) and had a great night out, doing something we both love to do! It was a great reminder for both of us how much we love nights like this and how we need to make date night "out" a priority again.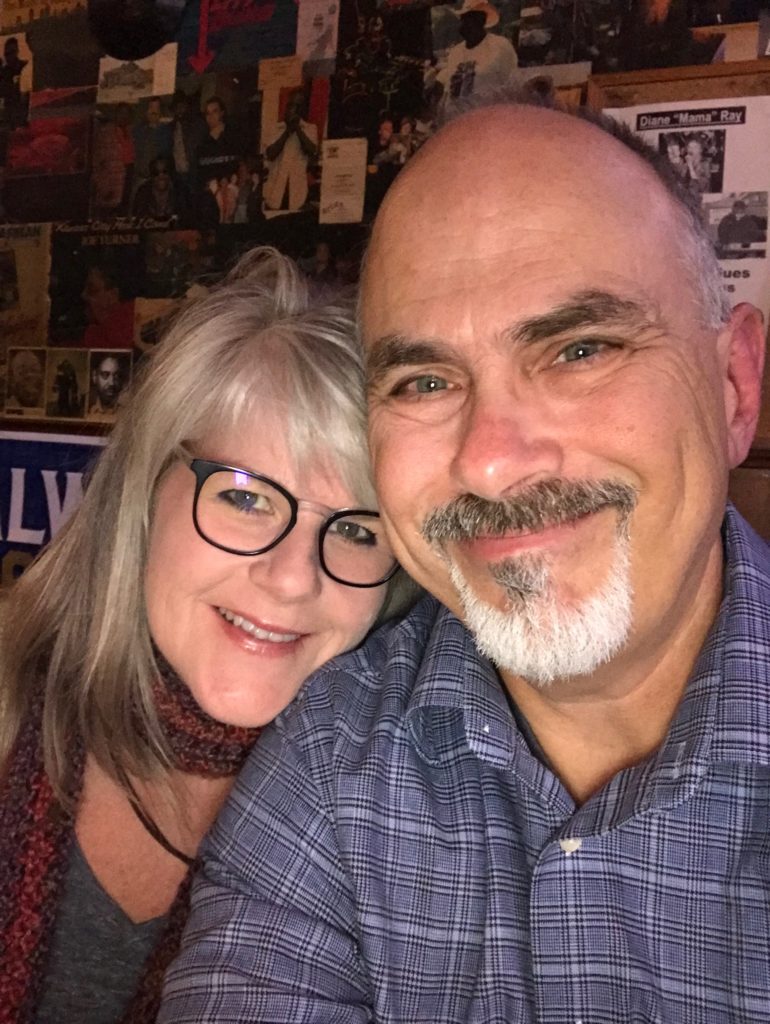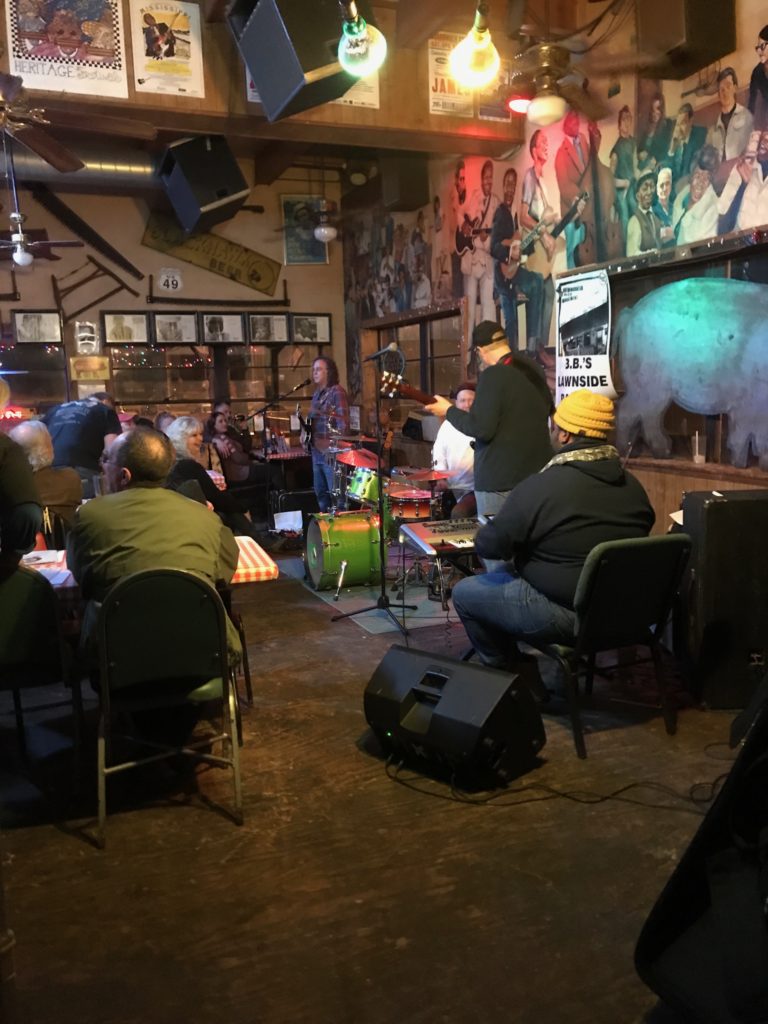 So much talent and Kansas City history in this little place.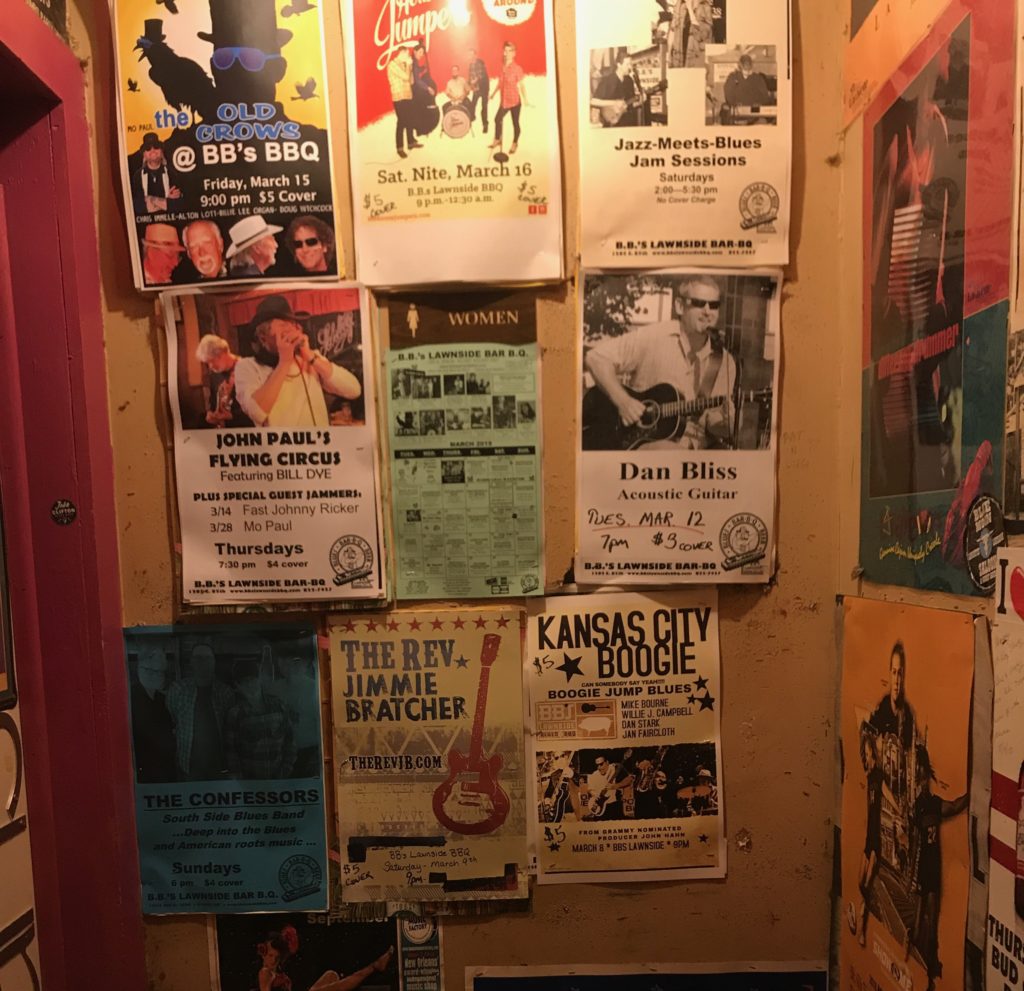 I get to reading the walls and forget I'm in the only bathroom and need to hurry for those waiting in line!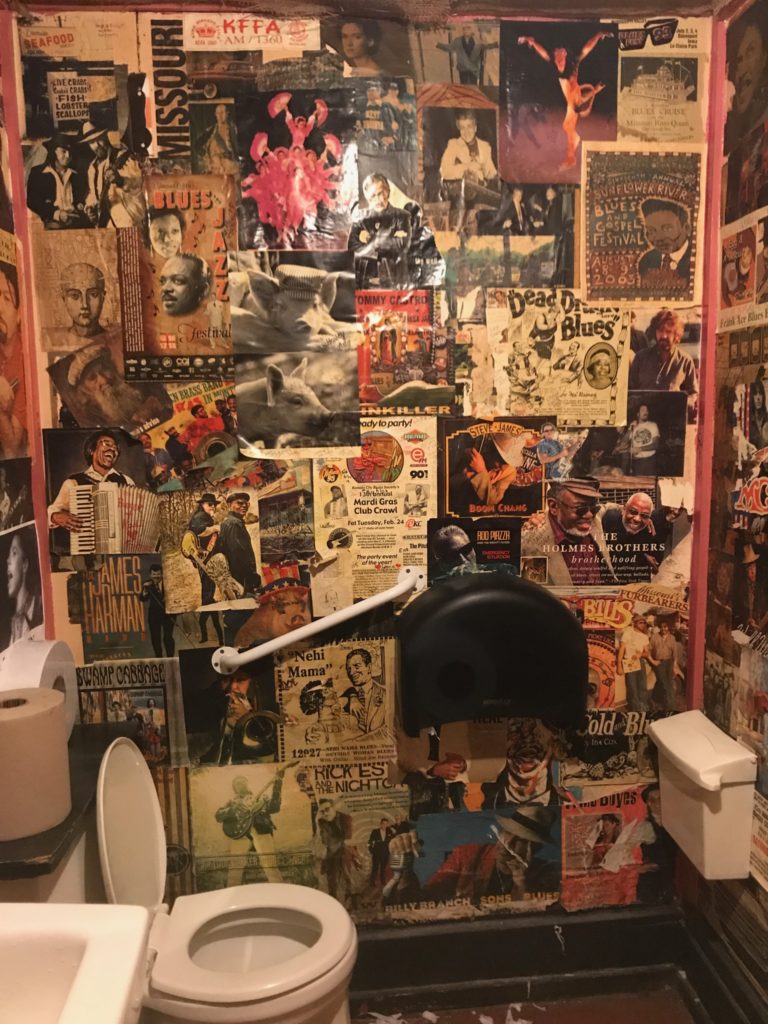 Not only did we have a great time, but we met the cutest couple. 
This is Martin and Henrietta. Martin is 85 and I would imagine Henrietta is close to that, although she did not reveal her age.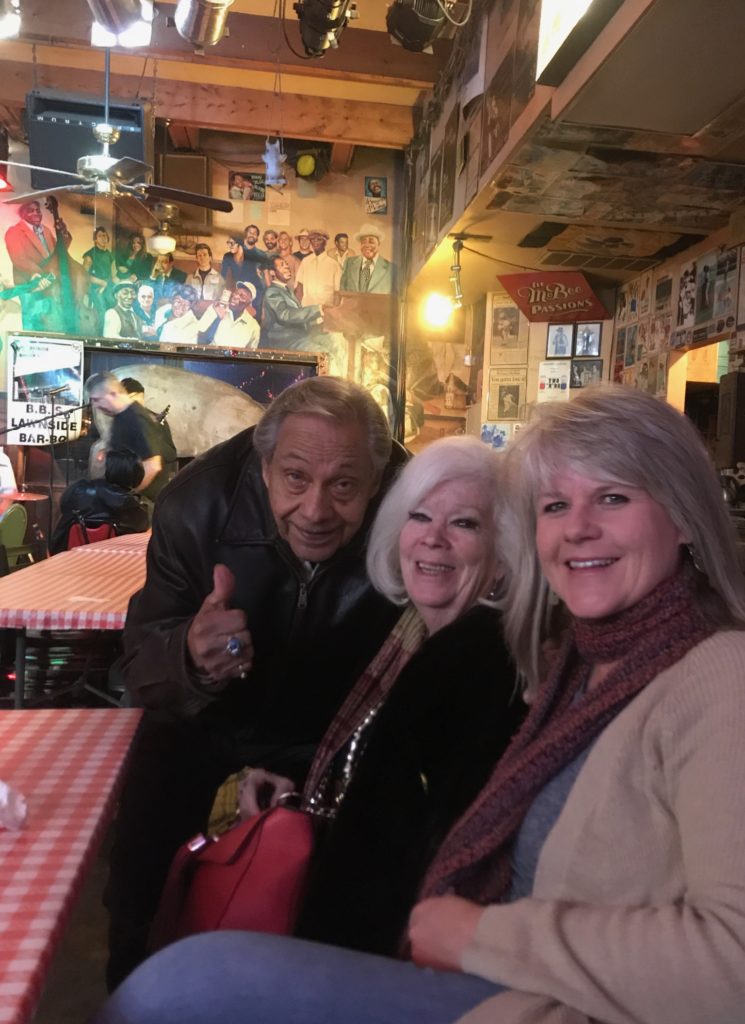 They have been dating for 5 years. They met at a church social. They each lost their spouse 9 years ago. I had so much fun chatting with them and listening to their active social life. I told Mike we have no excuse not to be getting out more after meeting these two. Inspired to continue on the path of health and wellness so we can be just like Martin and Henrietta!
Now, do you think I should go to the grocery store today?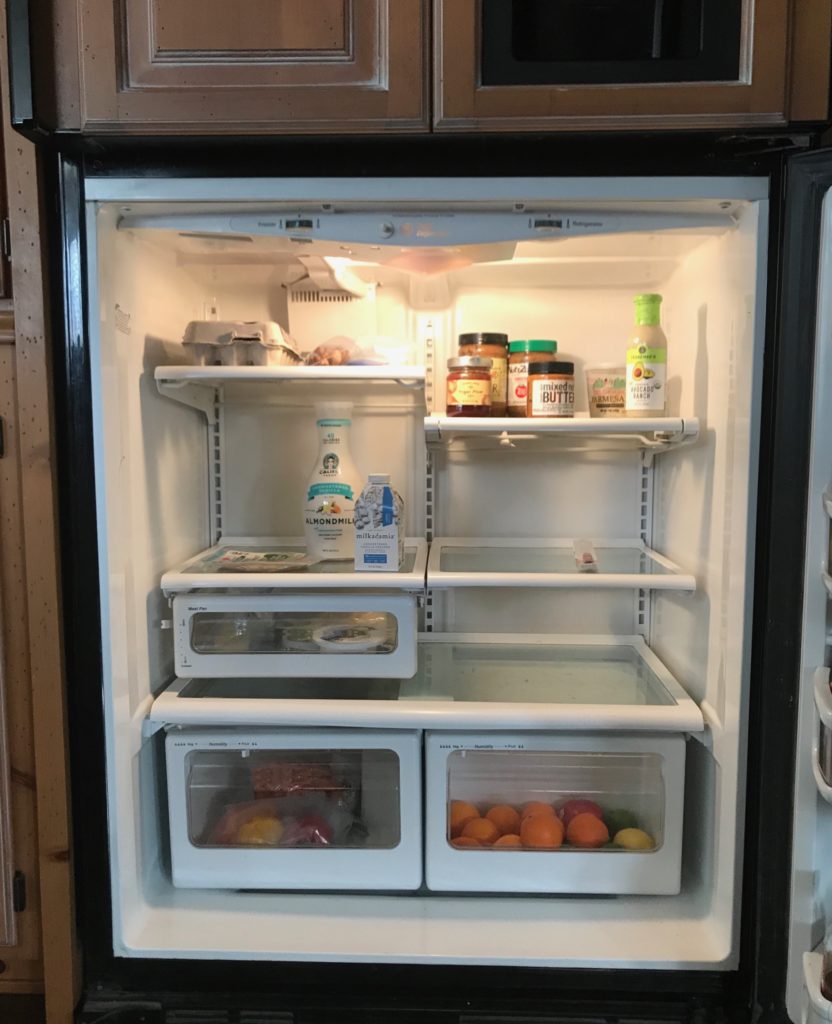 We have been living on eggs for breakfast, and lunch and dinner have been out. Fairly healthy choices as far as eating out goes, but I have got to get to the store and plan at least three dinners at home this week.
This has been a really easy Zero SmartPoint breakfast. I found this Zero Smartpoint Turkey at Whole Foods, but I would imagine you could find it elsewhere as well.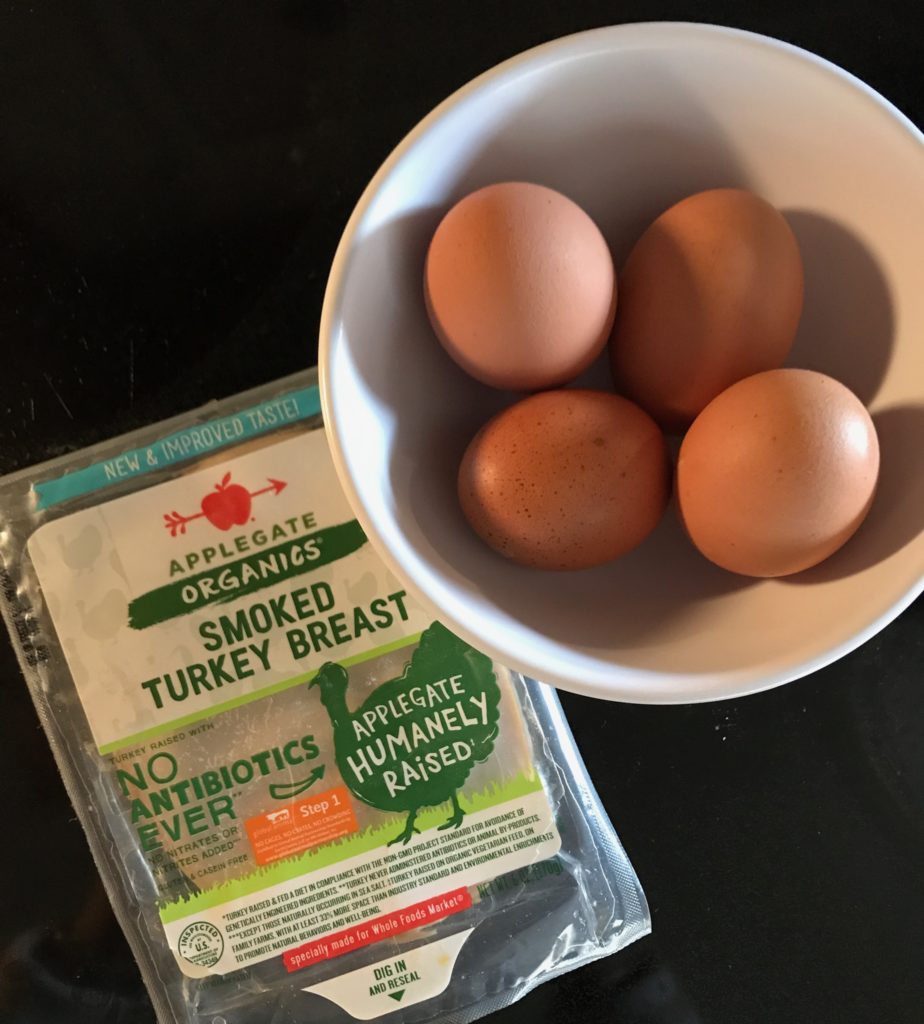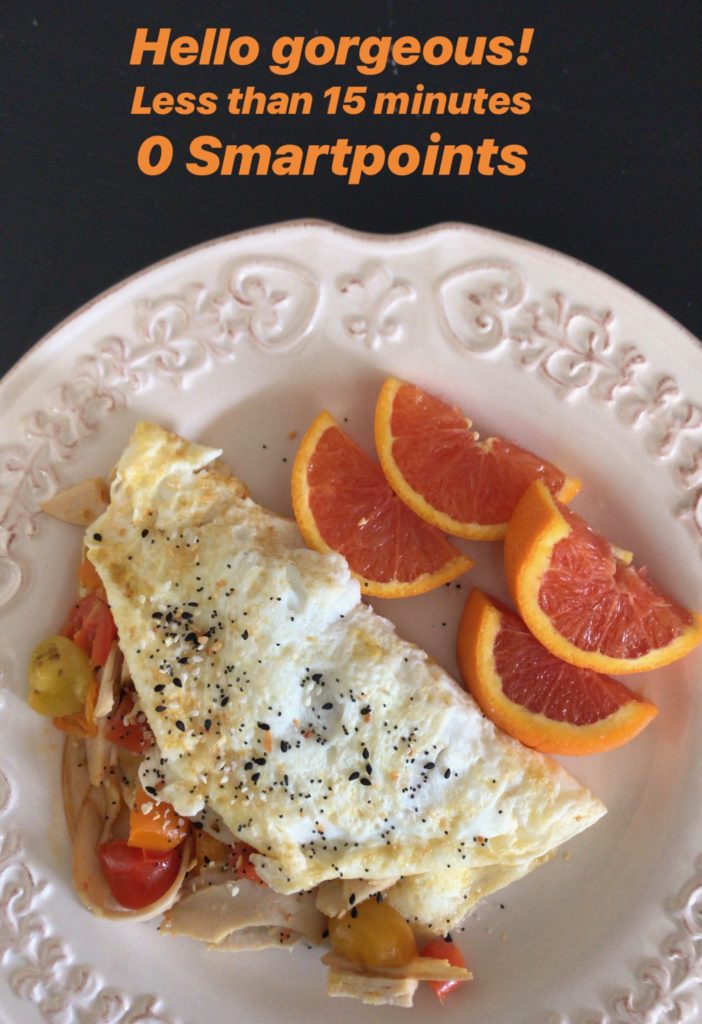 We have had a few meals at home with some fish and shrimp that I had in the freezer.
Simple dinner of Shrimp over Spaghetti Squash (which last for quite on a while on the counter, thank goodness). I cooked the shrimp in butter and garlic. When you are choosing Zero Smartpoints food, you have room for real butter!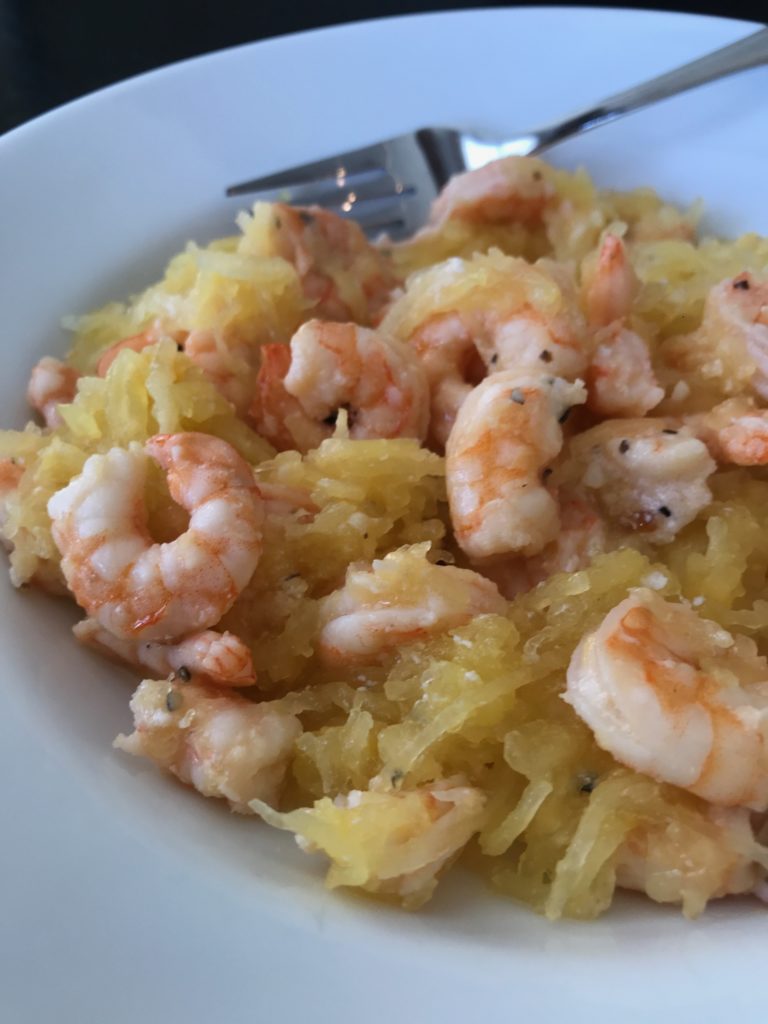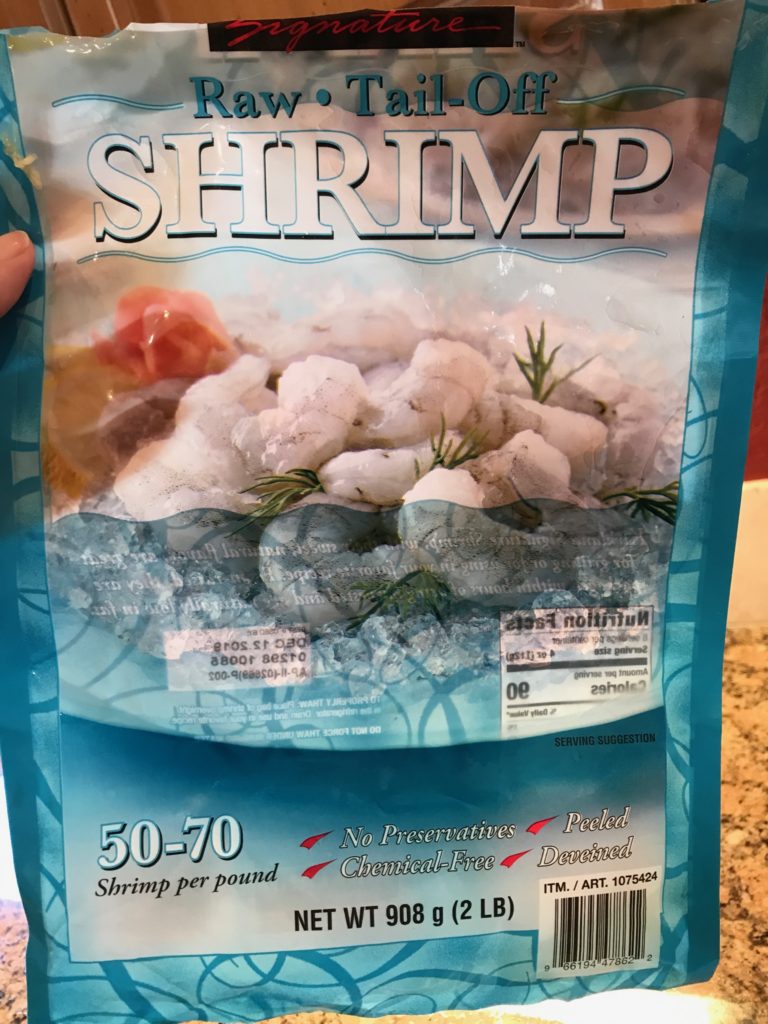 I didn't take a picture of this dinner but this was another simple meal. Baked Mahi-Mahi with a bag of Caulirice that I had in the freezer. I like to stir Laughing Cow Cheese Wedges into the Caulirice for an easy side dish. Again, Zero Smartpoints for the fish and veggies, so plenty of room in your Smartpoints budget for cheese!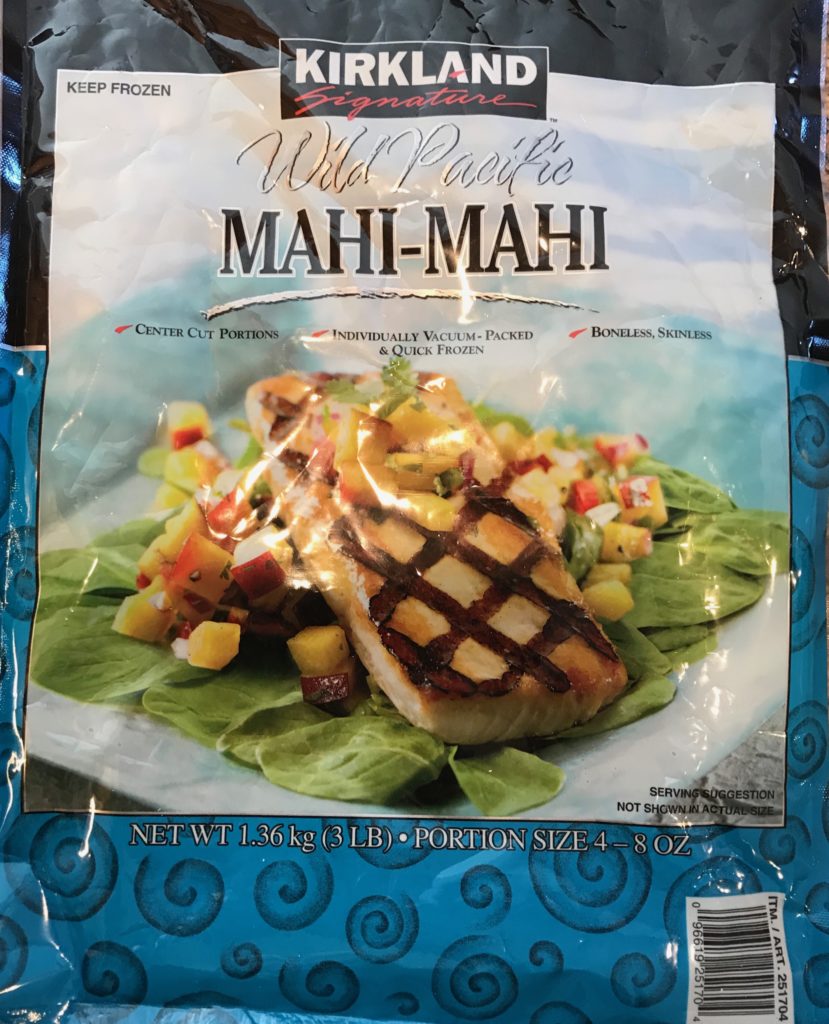 A few staples in the freezer allowed for a healthy meal that came together quick.The hardest part of the two above meals was remembering to take the shrimp of fish out of the freezer to thaw!
Meals out? I love me a grocery store salad bar for lunch when I'm out and about. For my dressing I used Balsamic Vinegar and a drizzle of Olive Oil.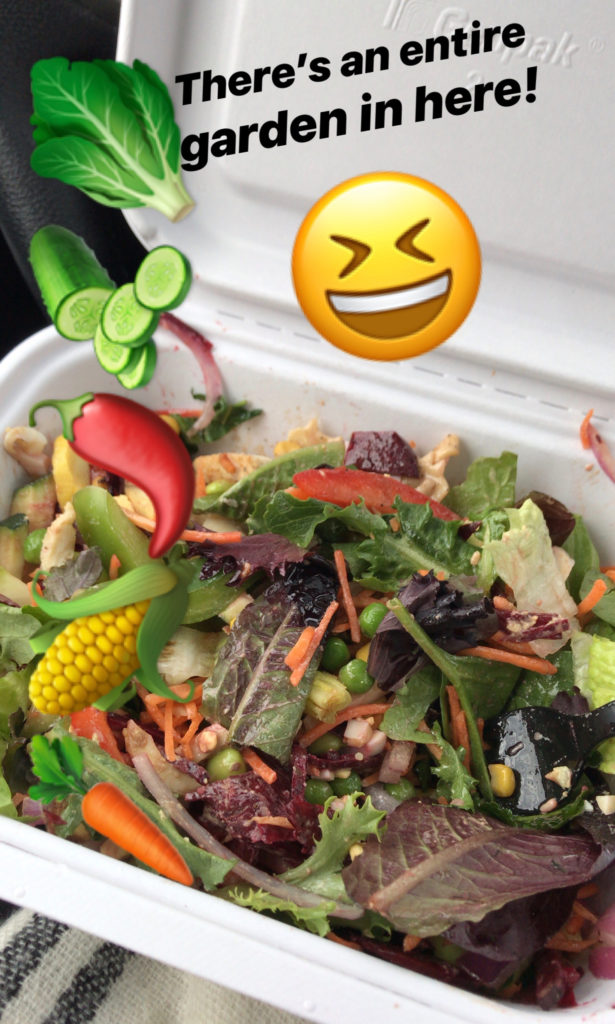 There is fast food place called Slim Chickens by my WW Studio that I work at on Friday. This is a simple lunch when I'm done working.
Grilled Chicken with Honey Mustard. Tasty and simple. It gets me home so I'm not ravenous when I walk in the door,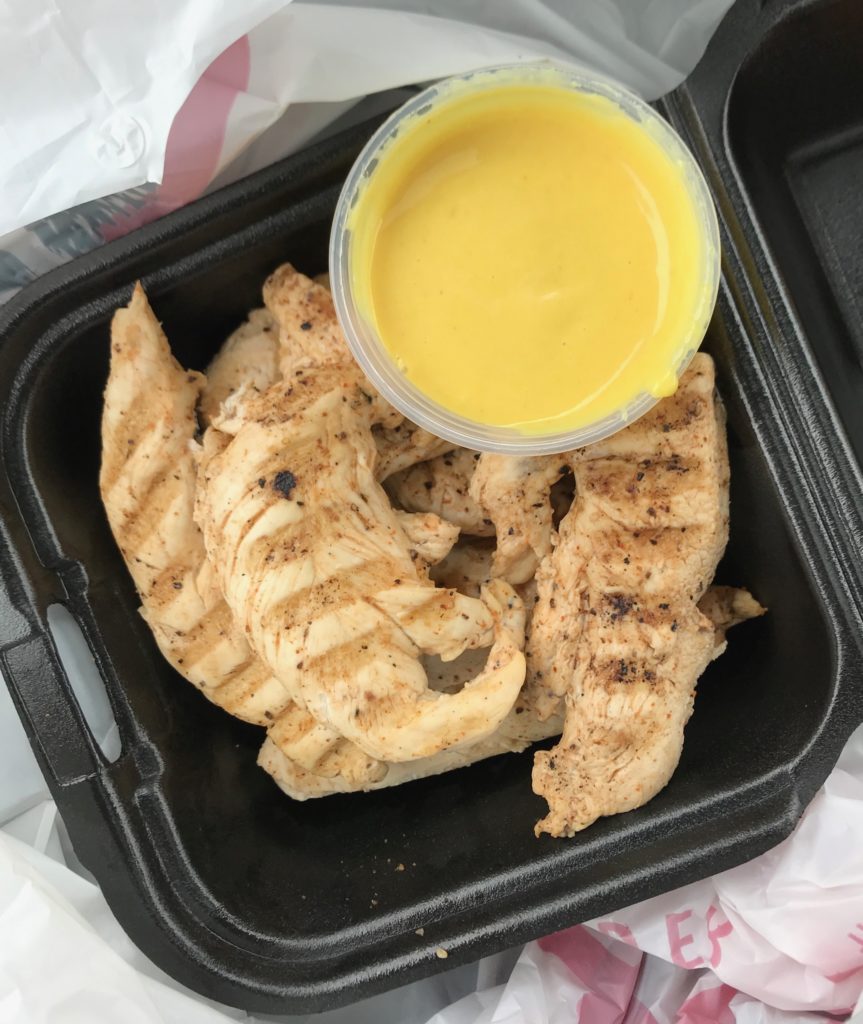 Ya'll likely know I love me some First Watch. This is on the seasonal menu. I've had it twice in the last two week. It is AMAZING!
Chicken Breast in a tomato sauce that is to die for, with Eggs (I like over easy) and Feta. Served with Mixed greens. I ask for the Gluten Free bread simply because the bread that it comes with is huge and delicious and I didn't want to use my Smartpoints for it this particular day. I skipped on the yummy preserves as well and dipped my dry toast in that yumminess.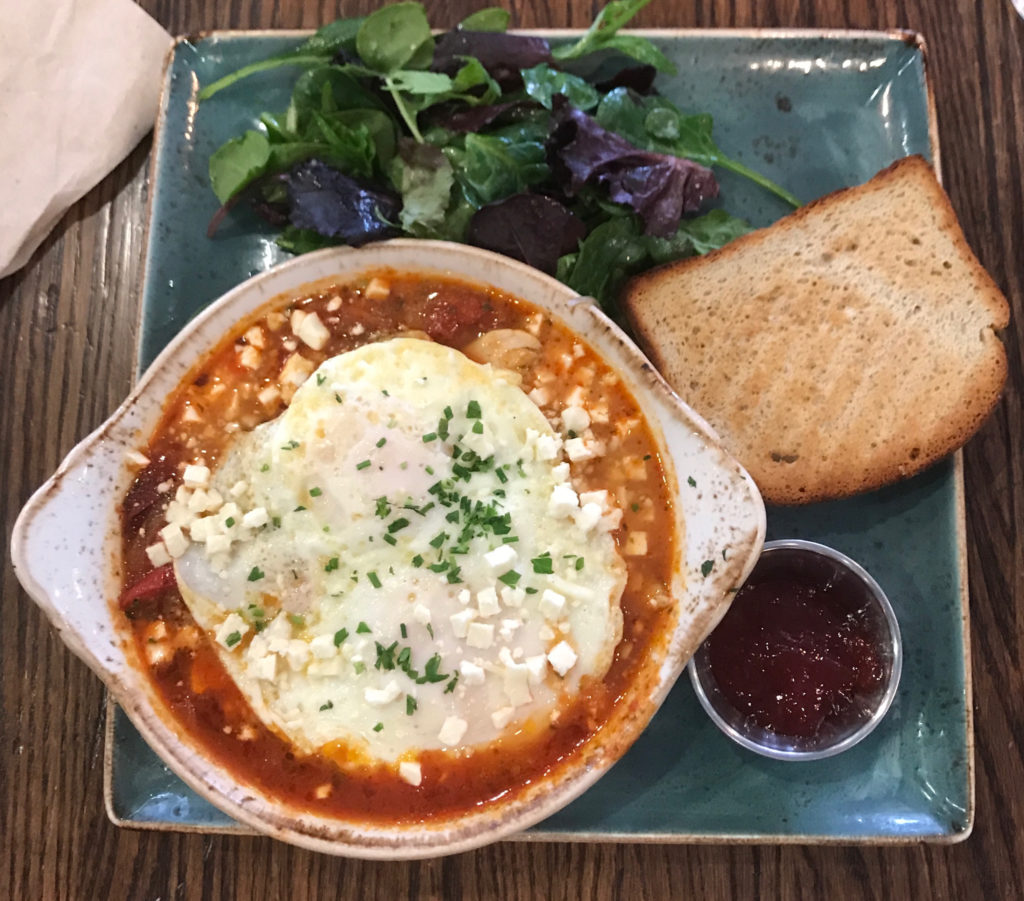 Oh! Yesterday was the four month anniversary of my last surgery. That was the surgery on my wrist. For the last 17 months, I have had a surgery every four months. I am so happy to finally be where I am today! I just wanted to share. I knew I'd get here, but dang it that took a long time. I still have a few out patient procedures to finalize my breast reconstruction, but those will be a cinch. For now, it's all about feeling good and wedding planning.
Okay, I've got some groceries to buy and a few things to mark off of my Wedding To Do List.
I've enjoyed sipping on some coffee this morning and getting caught up with you all.
I have received some of the sweetest emails recently from readers, and I just want to say how much I appreciate you all. It's so crazy how you can build a relationship via a blog and emails and really feel a connection with folks you've never met before. Like Pen Pals from back in the the day I suppose.
Happy Sunday. Have a very Happy and Healthy Week! Come visit me over on Instagram.
Three weeks until they say "I DO"!
Okay, you have to laugh at this. I know I'm guilty of it.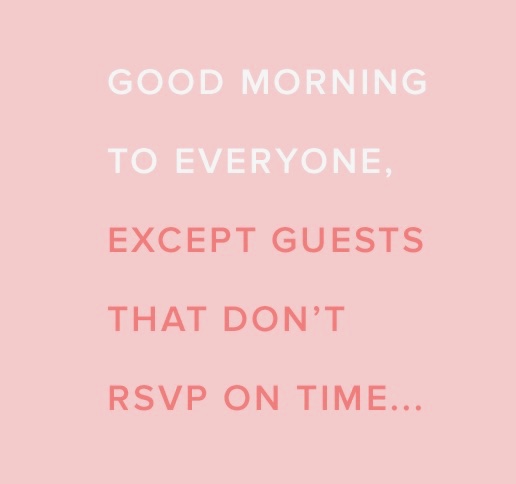 "love the life you live, live the life you love"