Life is just so busy and full and happy right now. I know it's early, but I had big plans for 2019 to be filled with happiness and positive energy and so far the year is right on track. I know it can't be all puppies and rainbows everyday, but I'm expecting the majority of the year…….to be filled with really good stuff.
This post feels a little dated now as most of the 11 inches of snow that we had a couple of Saturdays ago has melted. However, these pictures are just too pretty not to share. I was trapped that Saturday (not literally) by the dining room window with a cup of coffee watching the snow fall. The flakes were so large and the snow was so heavy. I kept filling my cup of coffee and plopping back down to simply watch it snow.
Finally, I had to get out in it. I took a walk! That's right. Bundled up and headed out. There really wasn't any wind and that fresh cold air felt nothing but refreshing. I called my walking partner, Becky (I was at the top of her street when I called her) and asked her what she thought about a walk. She's always up for a walk! I think we walked about two miles.
Beautiful trees in the neighborhood.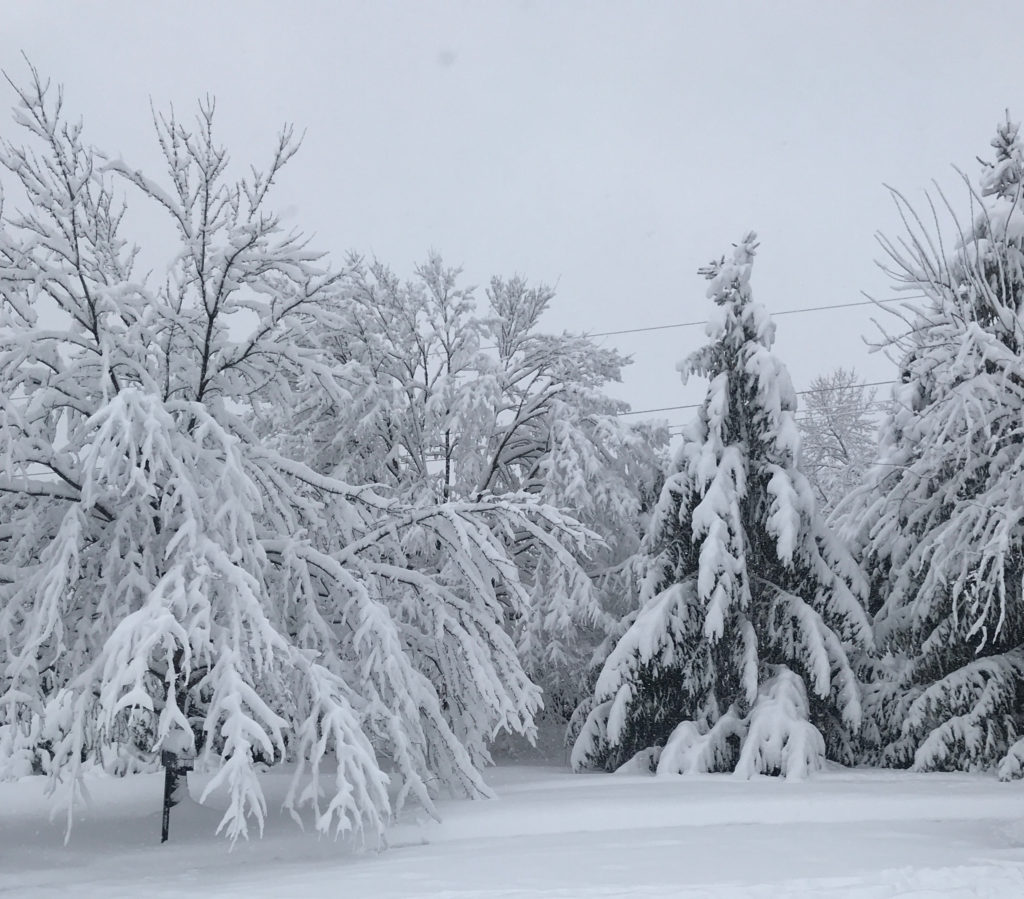 The tree in our front yard.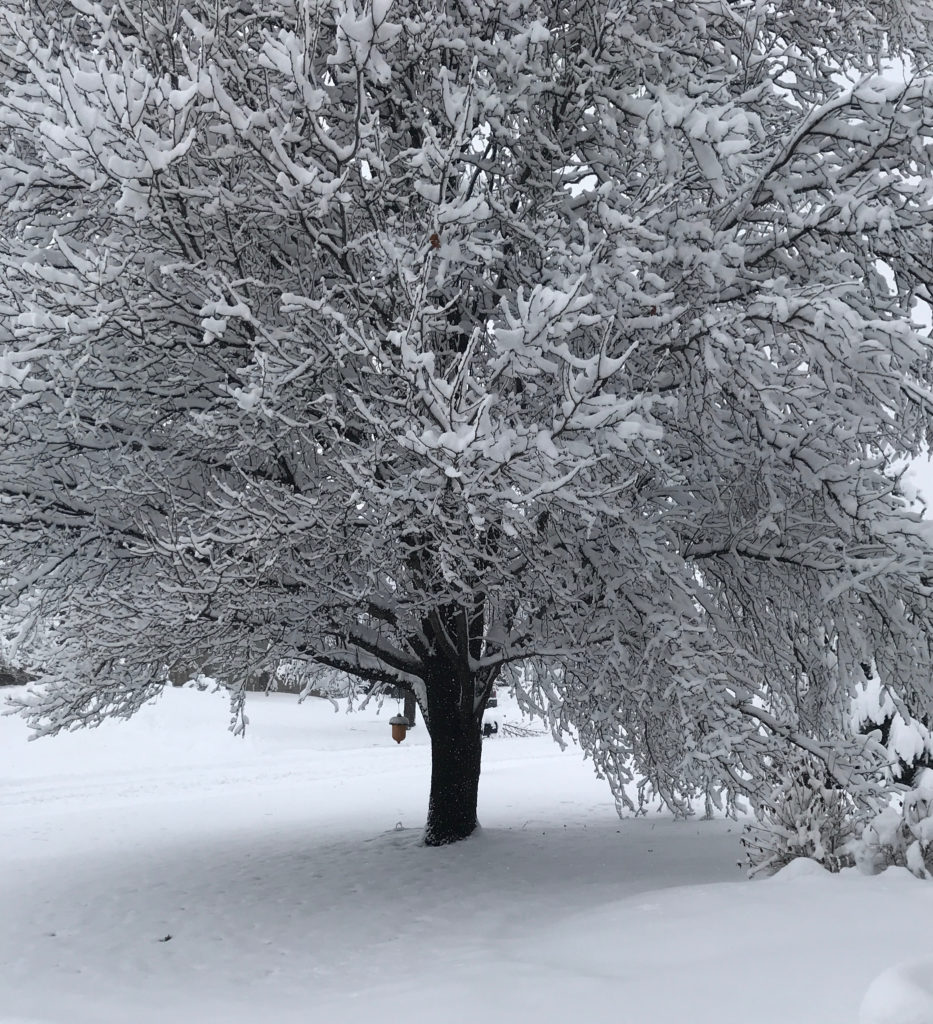 Me, trying to take credit for the neighbors snowman.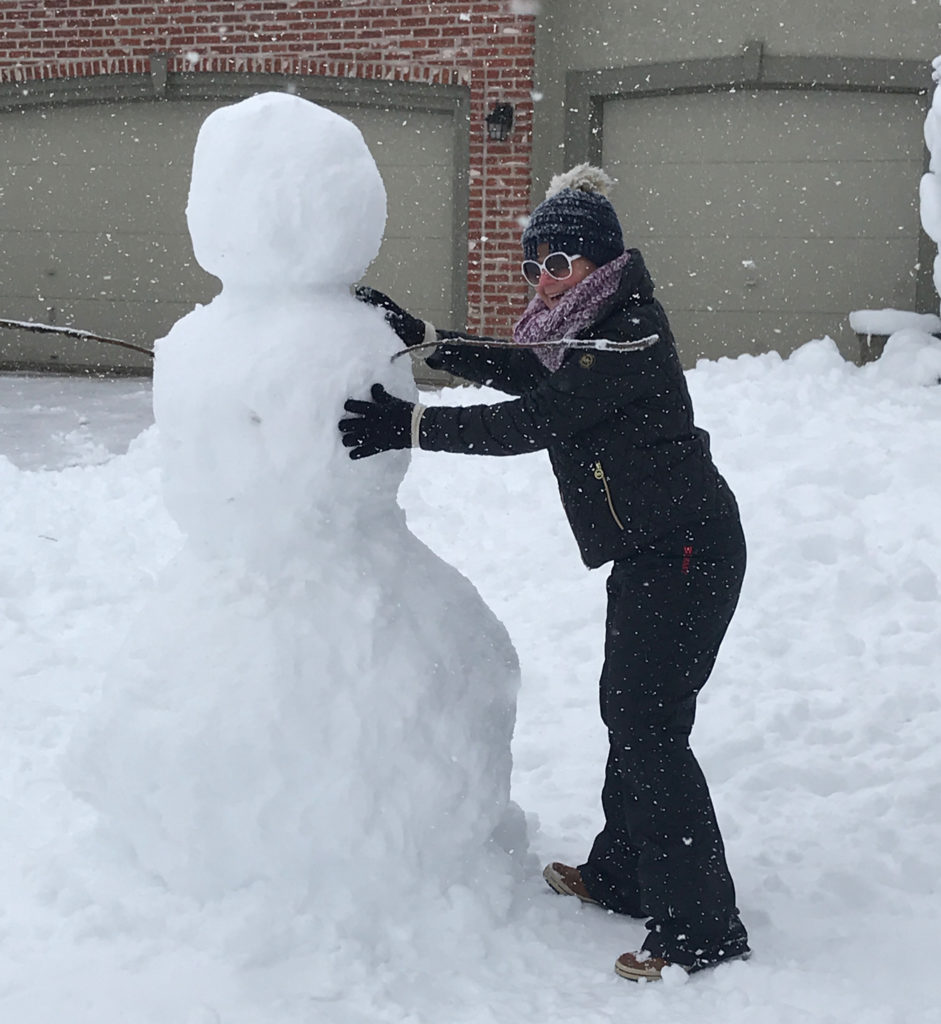 The following Monday, I was eager to get out and take pictures outside of our neighborhood. I headed to a park that my family went to a lot when I was a kid. I wasn't the first one to have this idea, so there were plenty of footprints, but it was so pretty to see all of that white snow with no houses or cars or streets to disturb the view I was hoping to find.
This is my walk through the park and around the lake.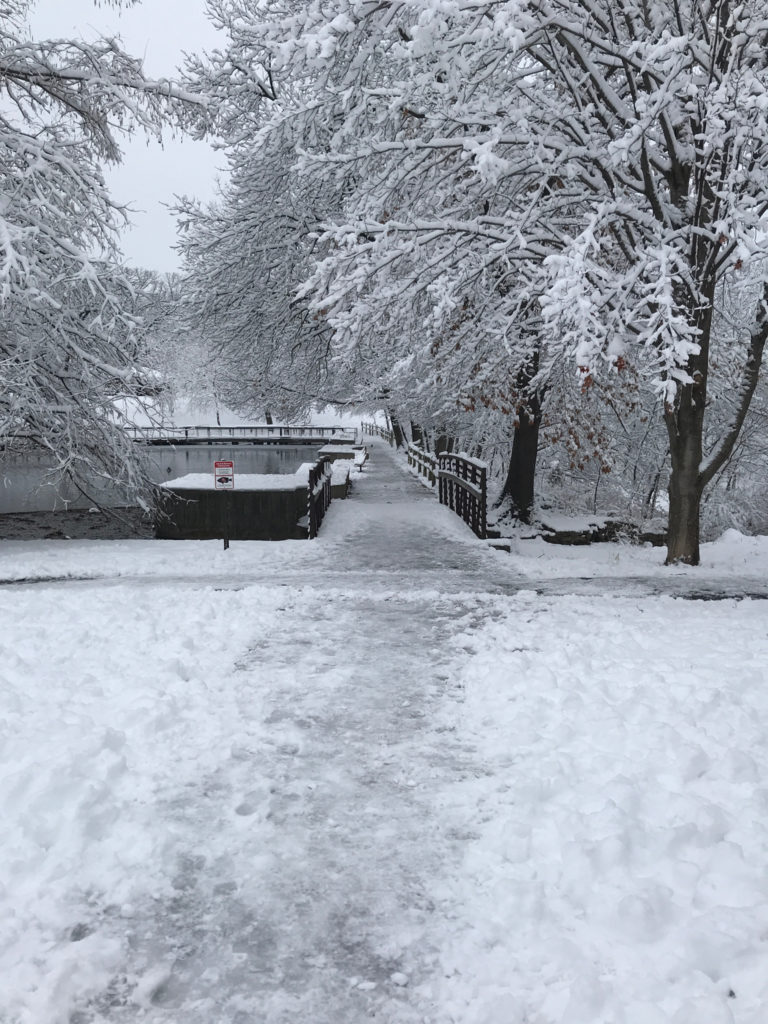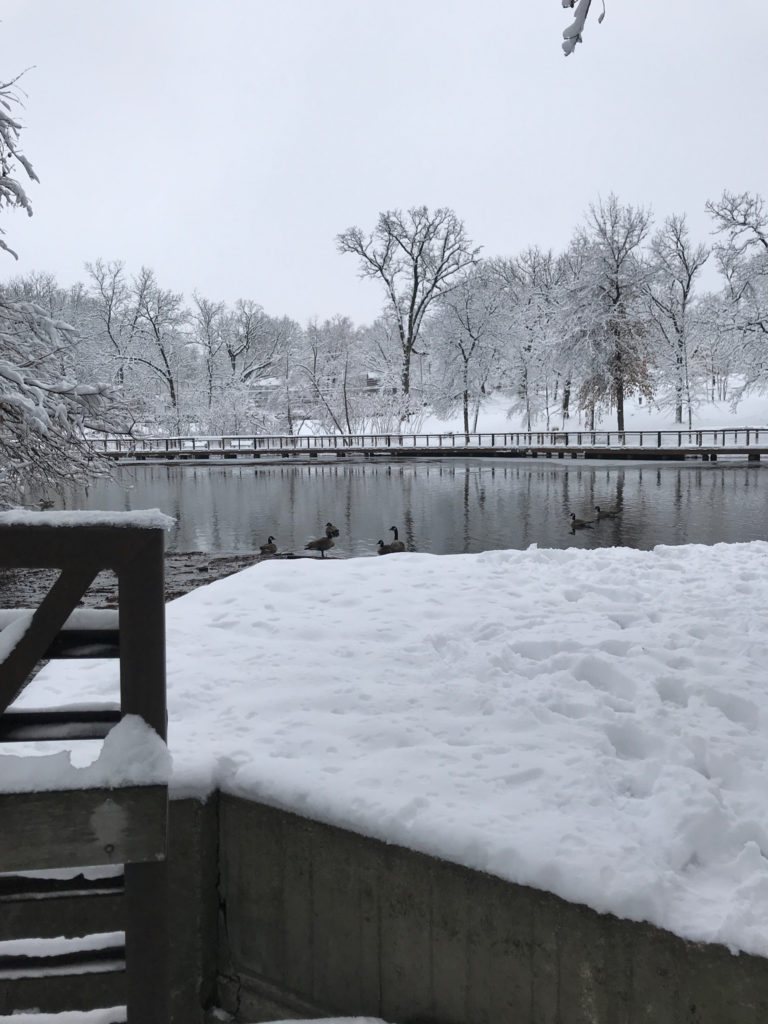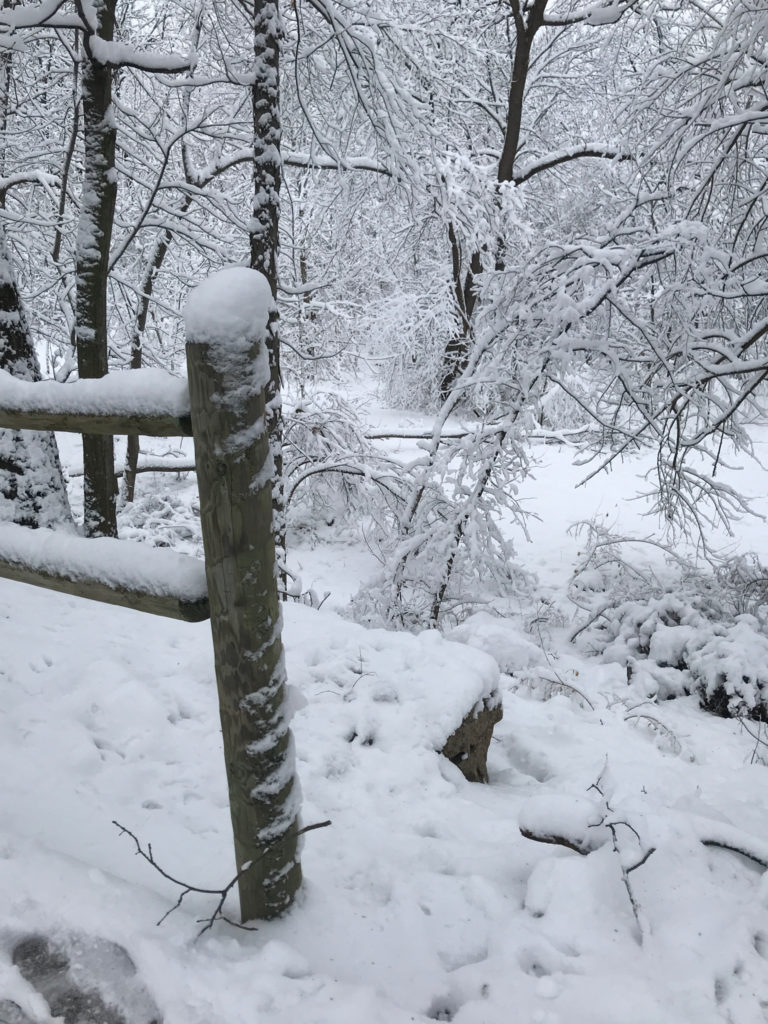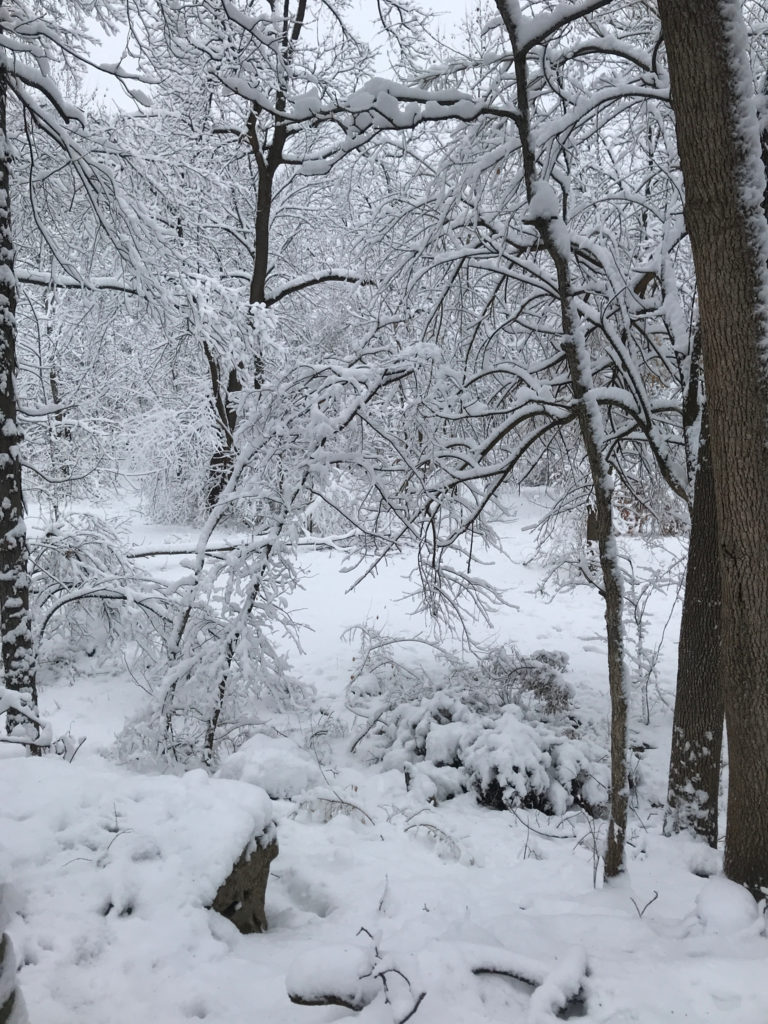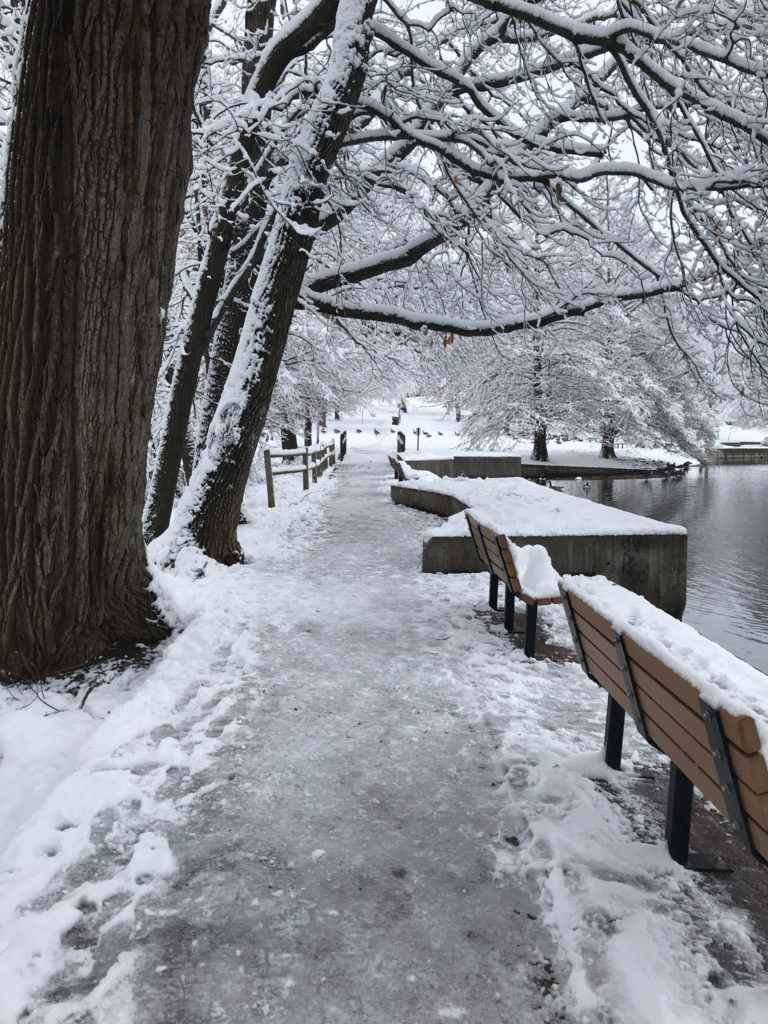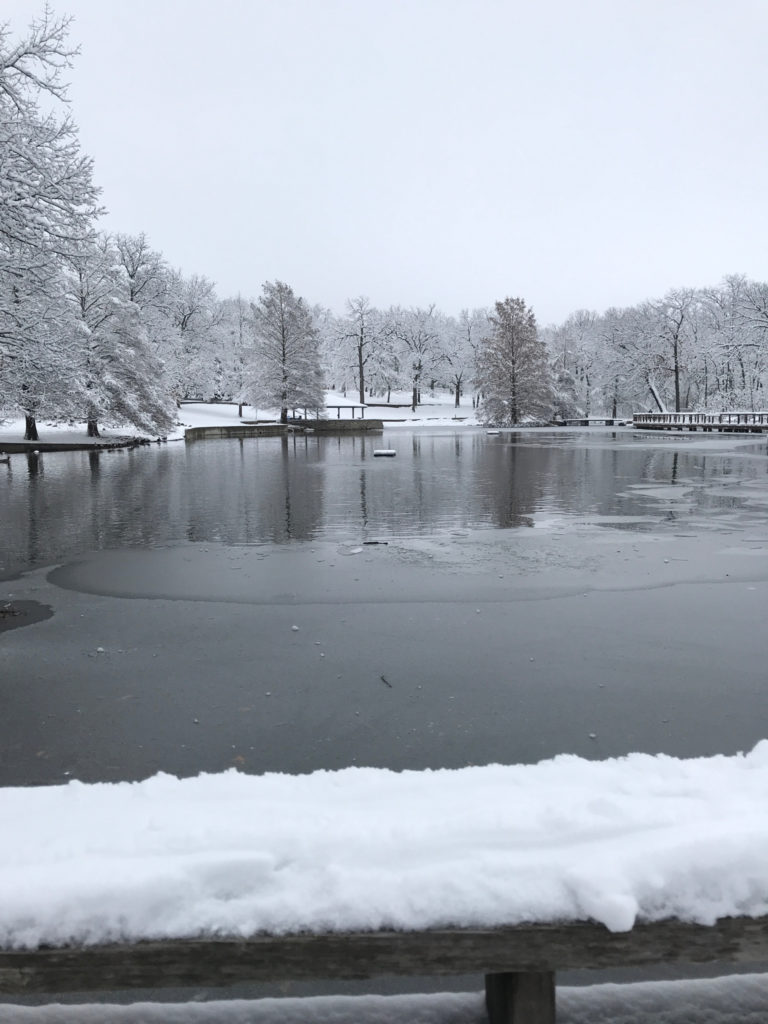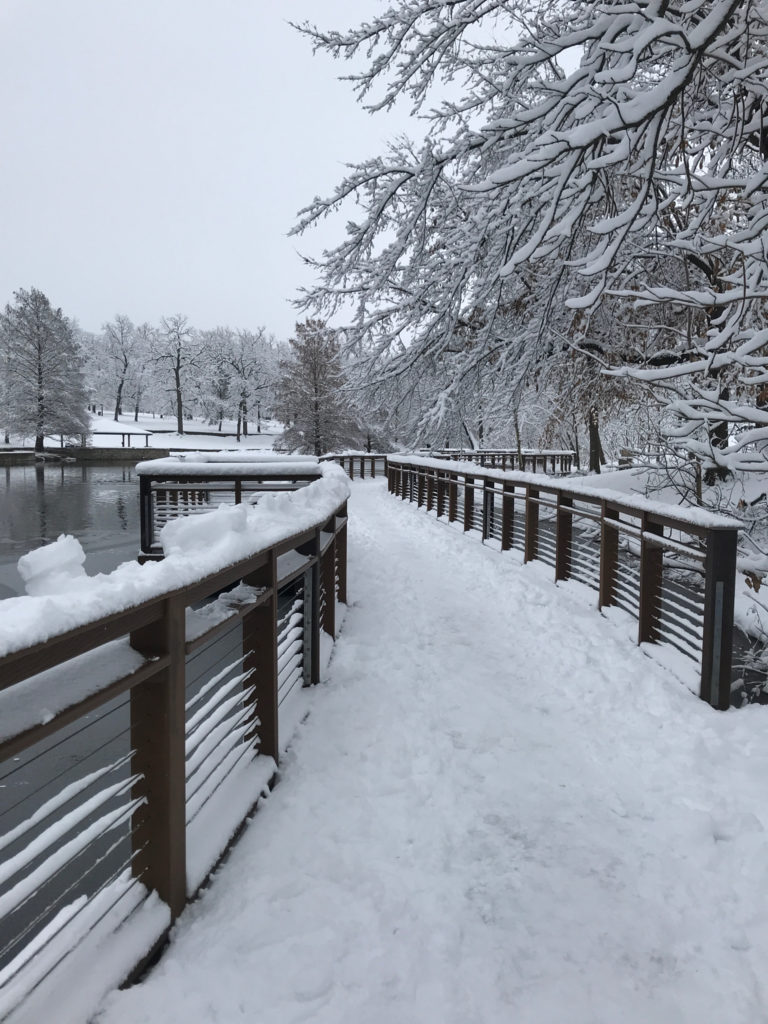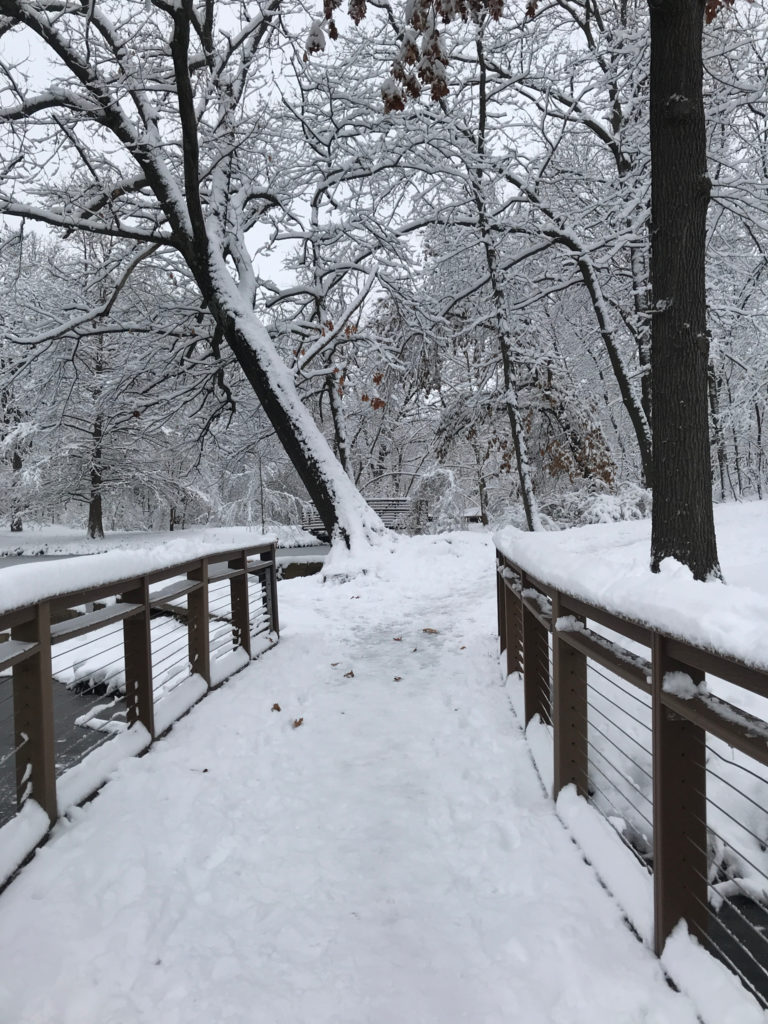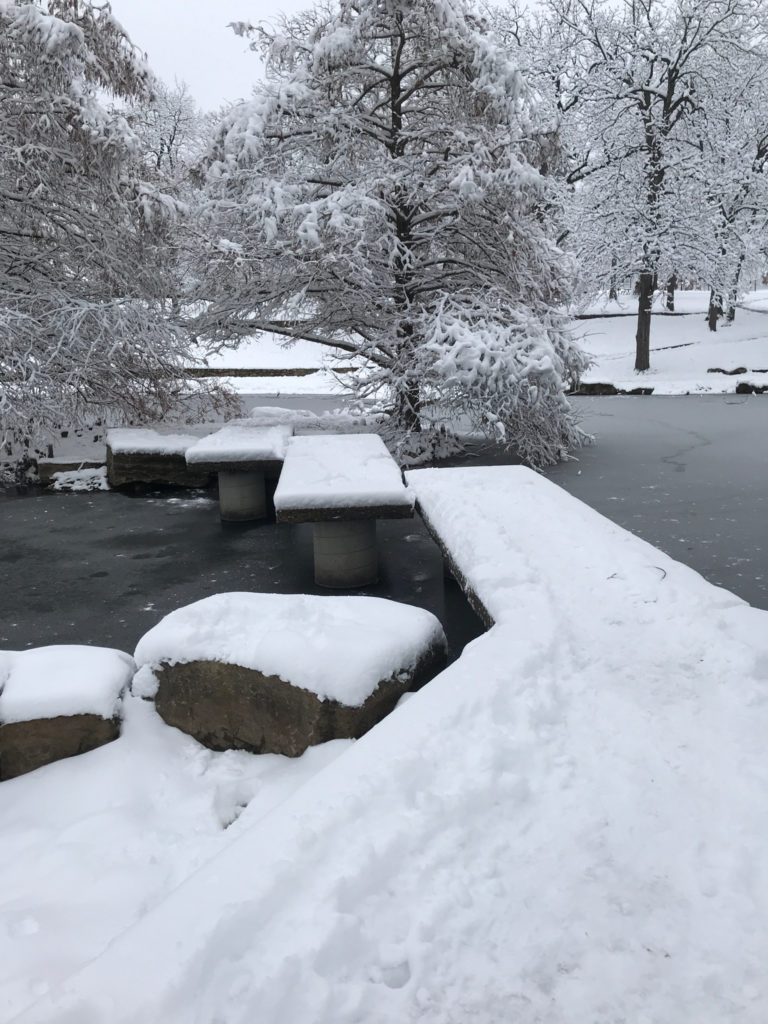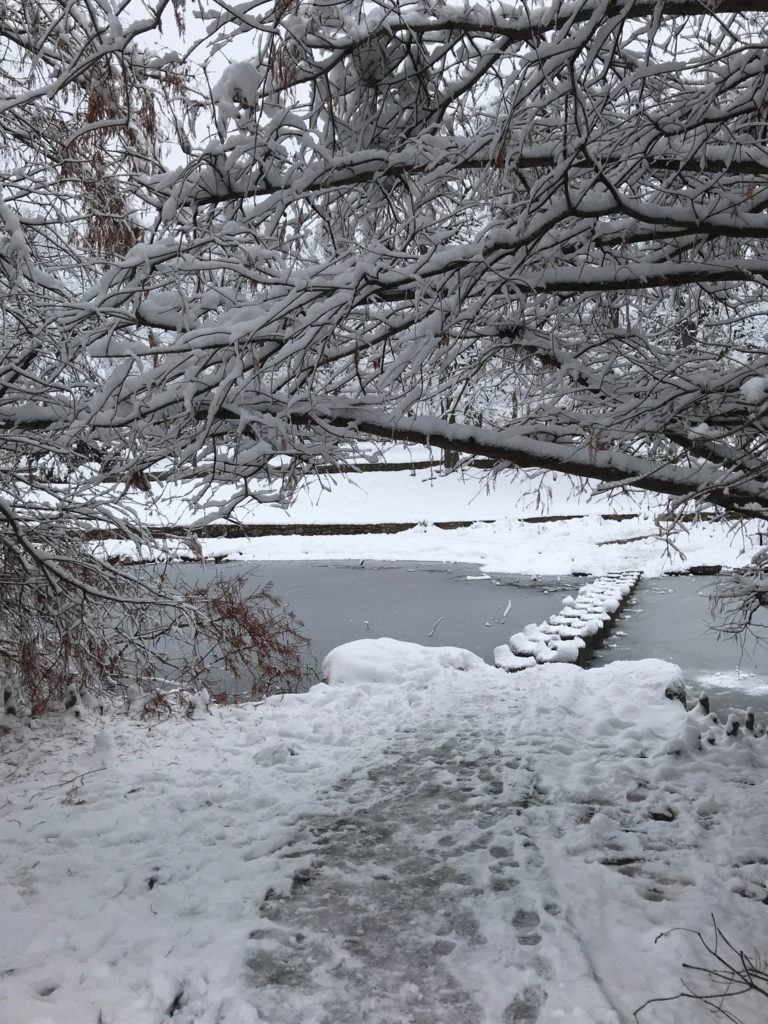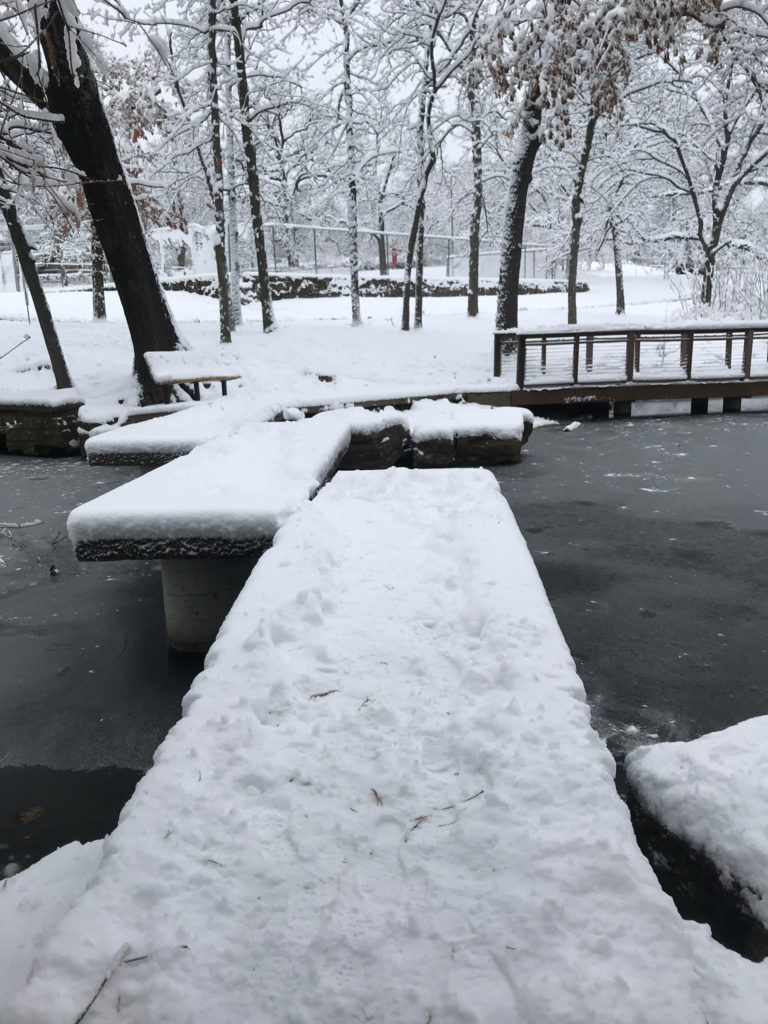 If you're following me on Instagram then maybe you walked across these stone steps with me on my stories?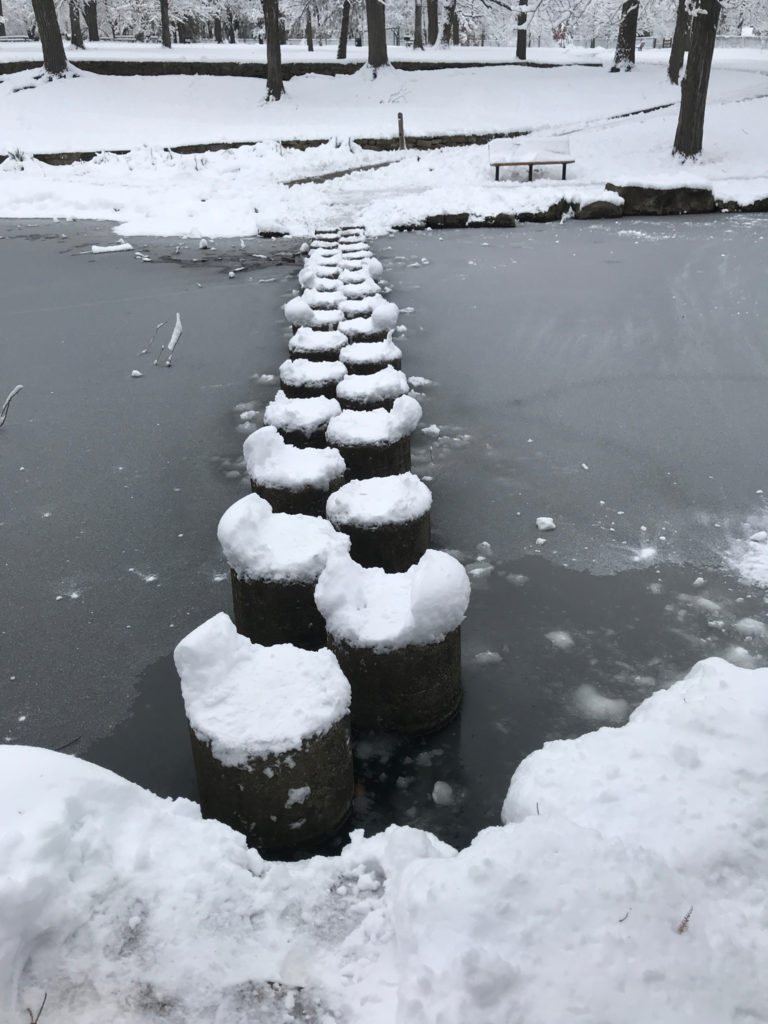 The playground has been revamped and it's just so cute. I remember playing Hide and Seek in these buildings.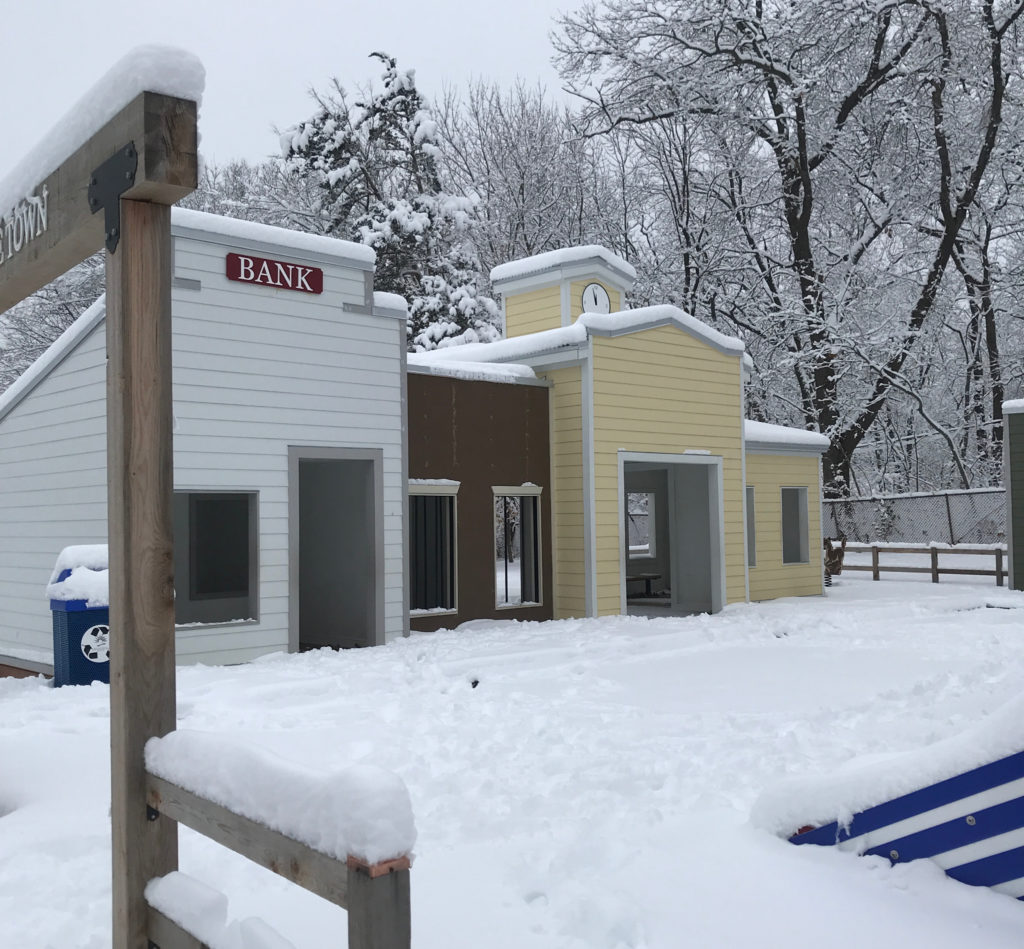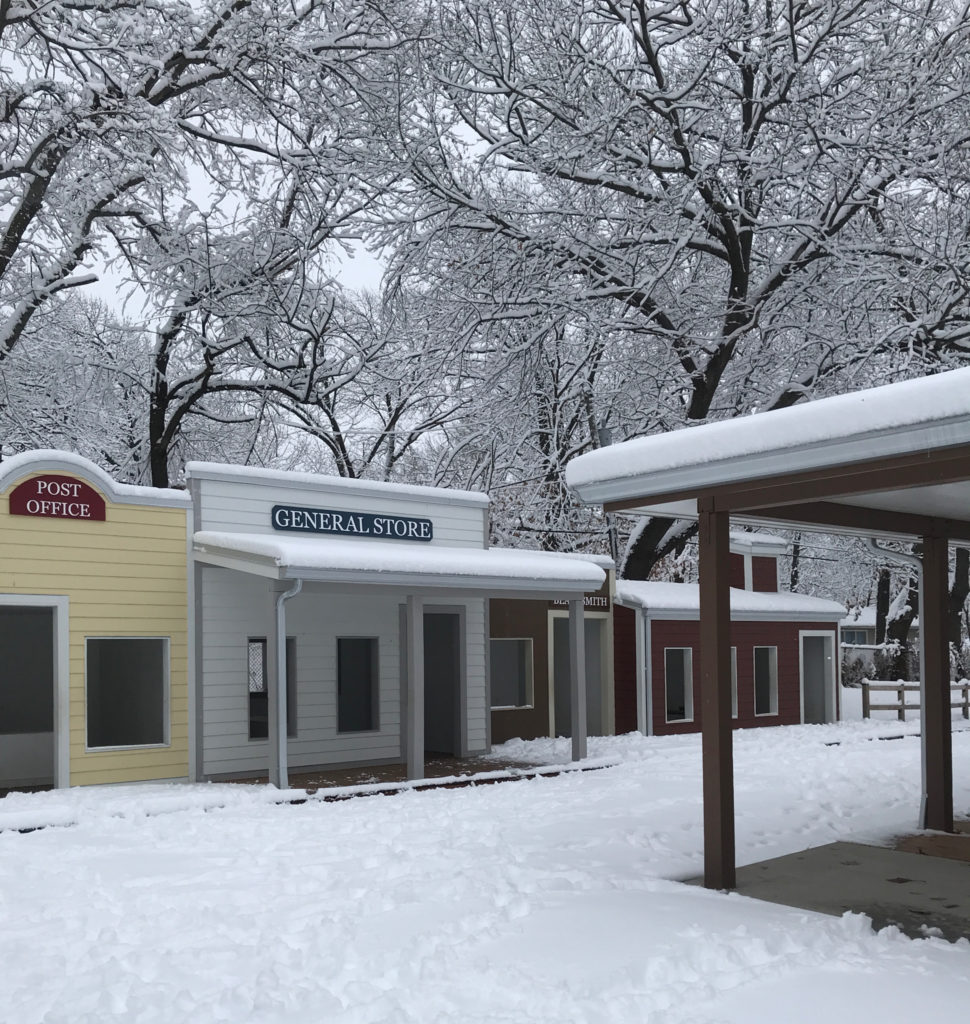 This hill seemed so much larger when I was a kid! Many snowy days here with my dad, brother, dog and sled.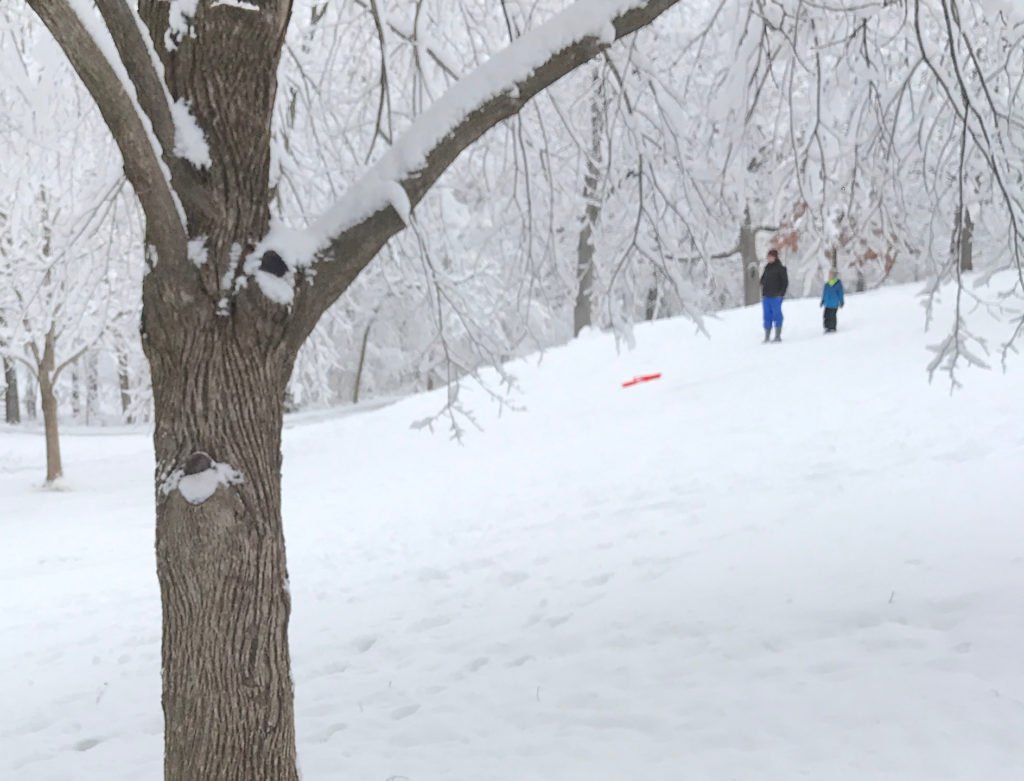 Most of the side streets on the way to the park.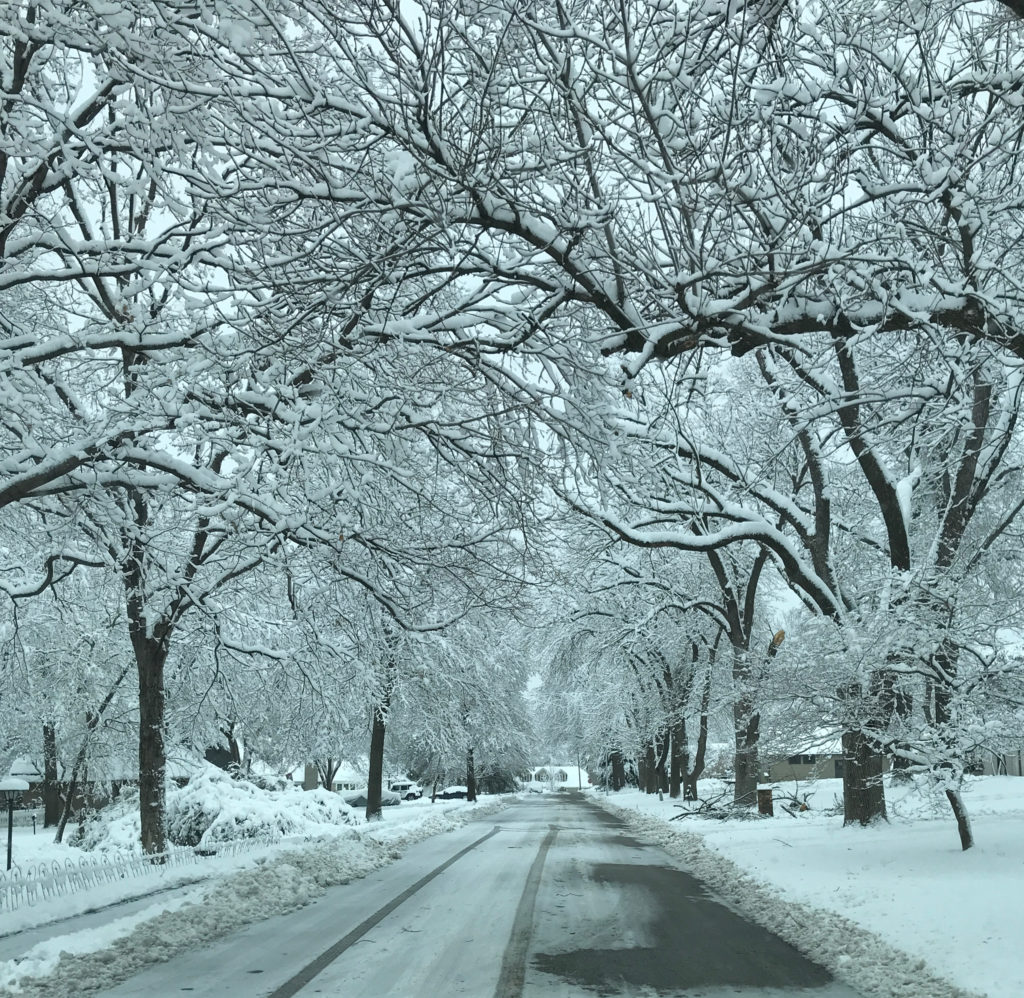 A drive by my dads house.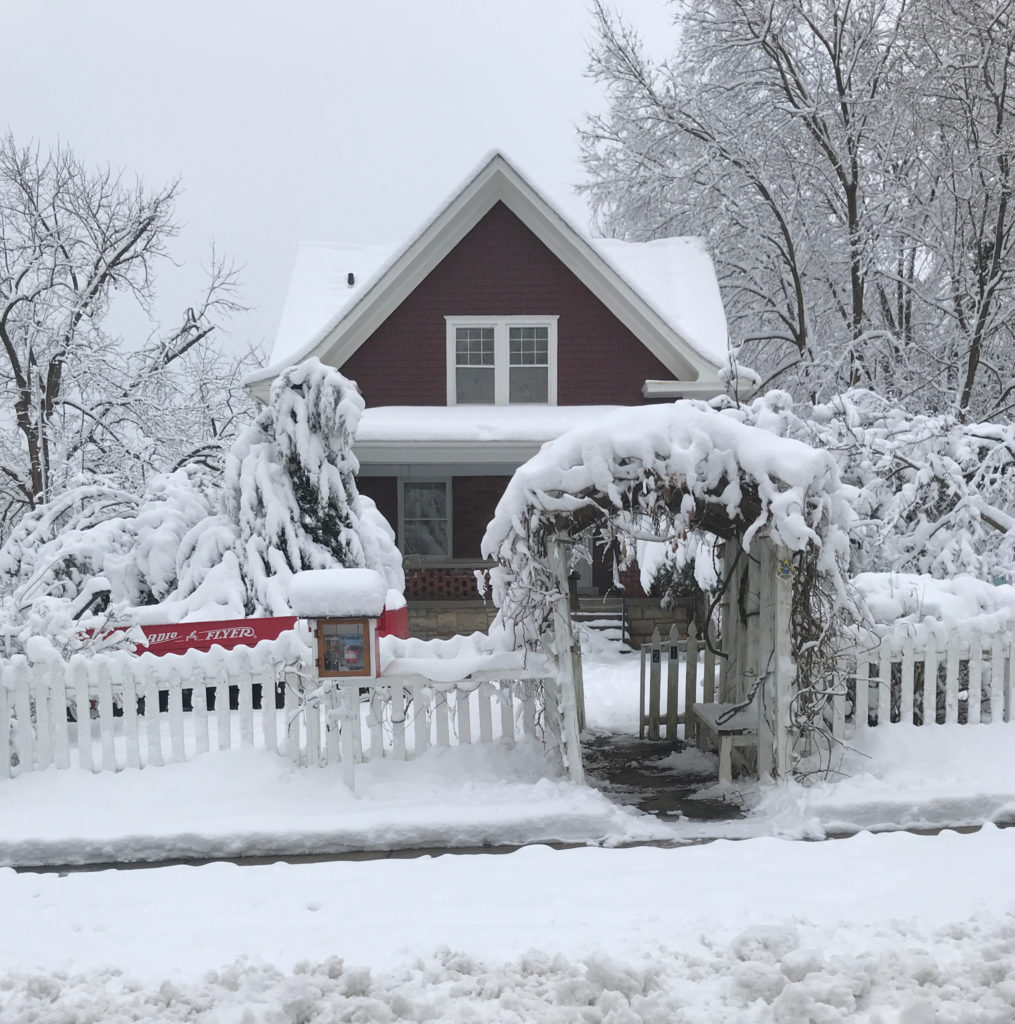 Okay, more happening around here than just snow. Ya know?
Lots of cooking, lots of Yoga and walks on the treadmill, lots of wedding planning (things are really coming together and it is just so exciting!) lots of good and intentional down time (hence the lack of regular blogging), loving getting to know my members better and better each week at WW, lots of time spent in my bathtub and shower (lol) and looking forward to all that 2019 will bring us.
I reintroduced myself to Sweet Potato Toast. Yummmmm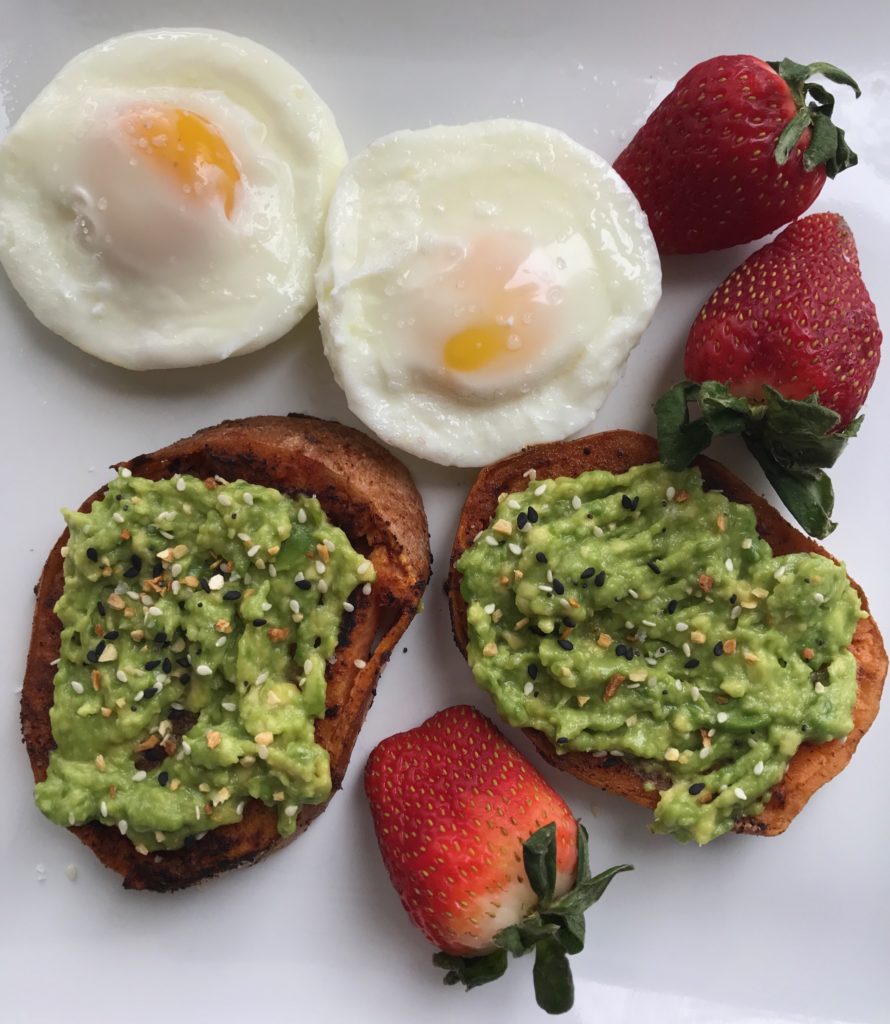 I love to clean out the fridge and dice up any and all veggies for omelets or breakfast bowls for the next several days. I put EBTB seasoning on just about anything. Cuz….why not?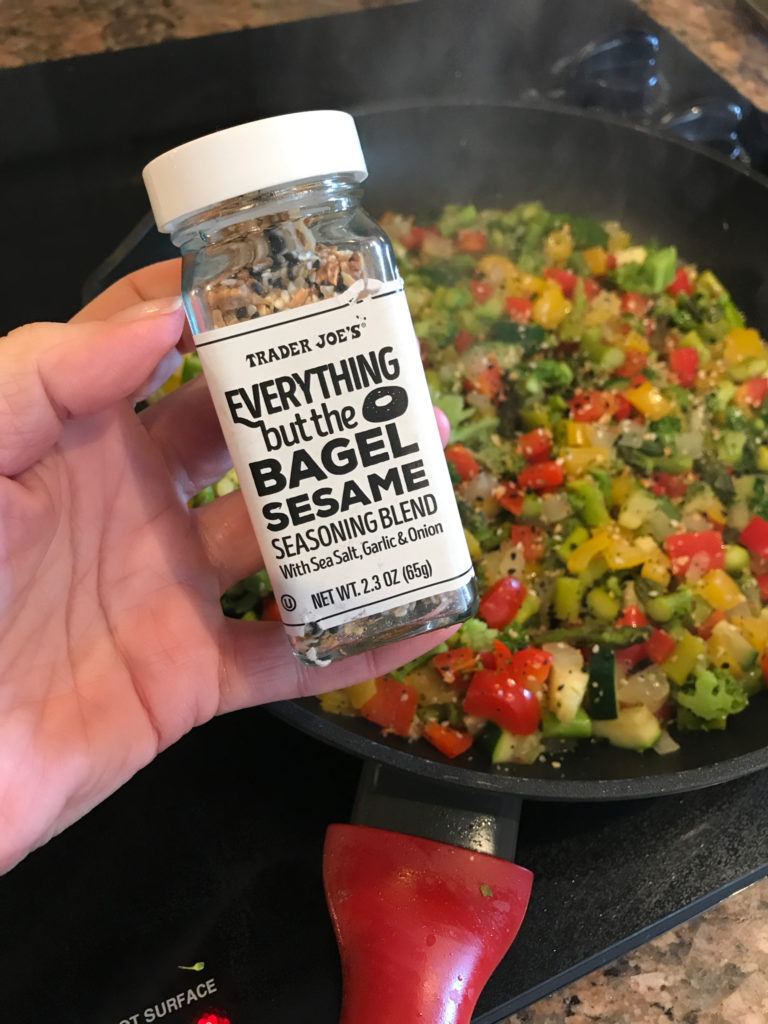 Scrambled Egg White Breakfast Bowl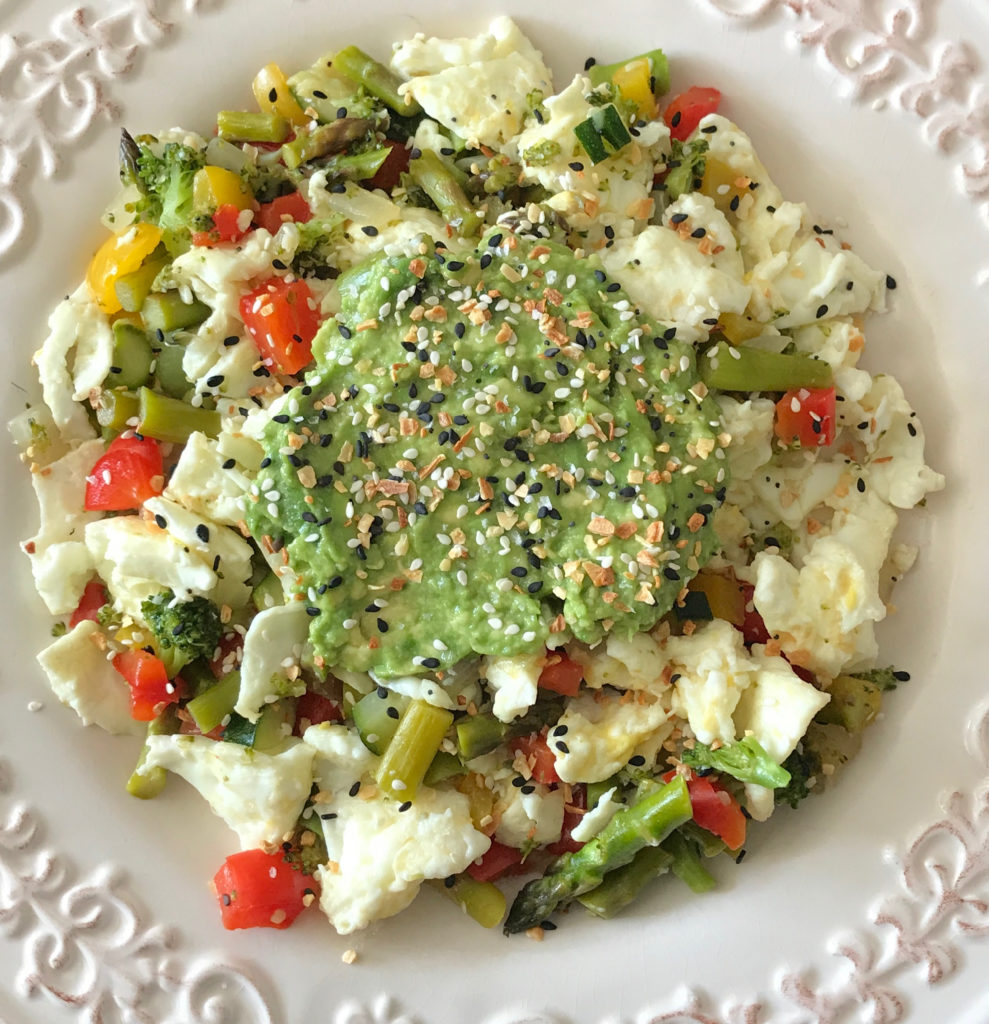 As a WW Employee and a WW Ambassador, I had the opportunity to receive two weeks of Blue Apron Meals.
Have you tried any of these? They now offer a WW Freestyle menu! Smartpoints included!
I found every meal to be really really good. I will say though that these are designed for those that like to cook. All ingredients are delivered to your doorstep fresh. The produce needs to be washed and diced/chopped and the meat needs to be cooked. Each meal has a prep time of around 30-40 minutes.
One of the things that I really liked about the Blue Apron meals was that it forced me to step outside of my box and try some foods that I am not used to buying and preparing.
I don't get great pictures at night without any daylight, so these are not the greatest pictures, but we both loved each meal that we tried.
This was maybe my favorite, but really they were all very tasty!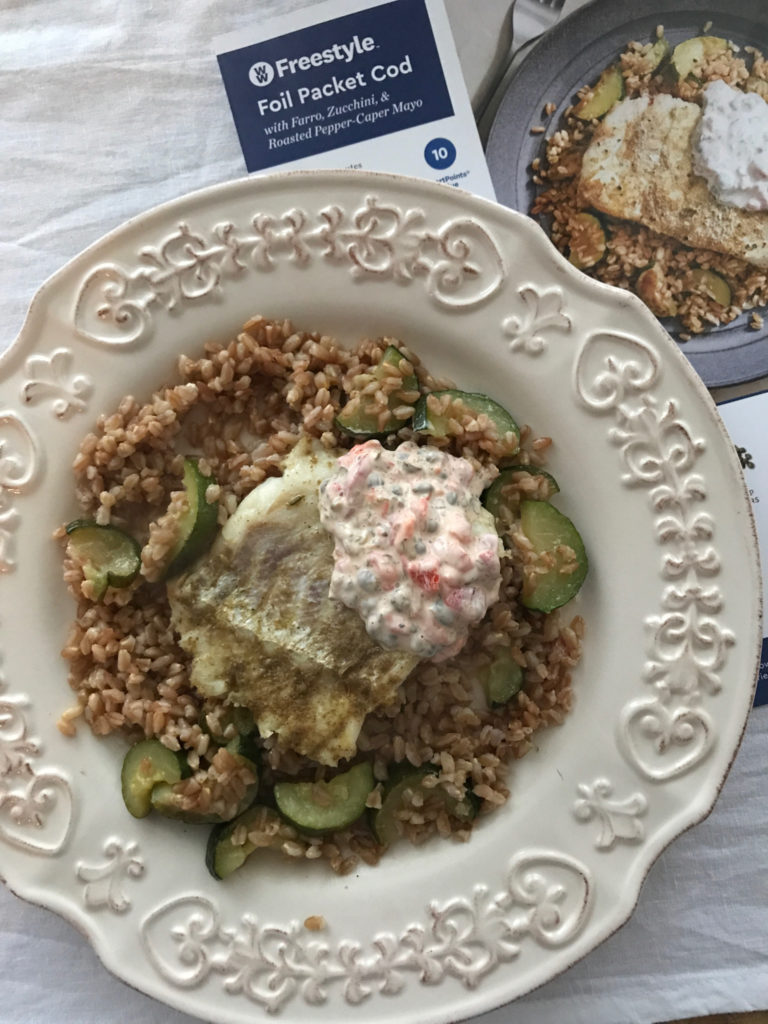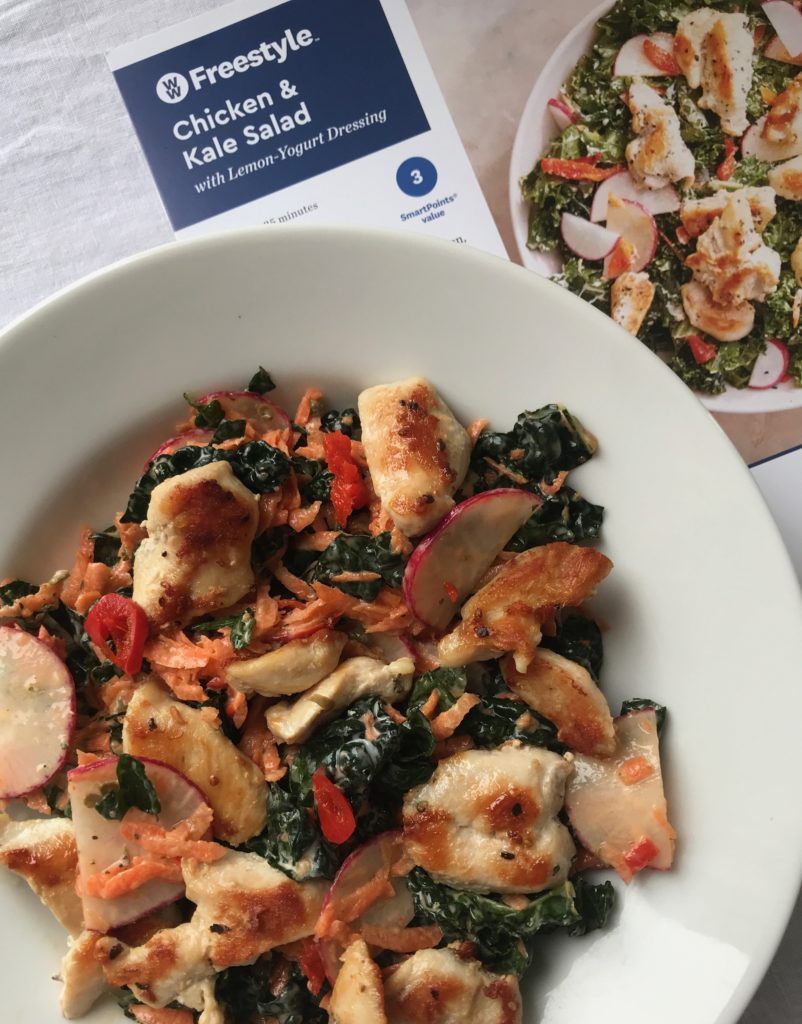 Beef & Vegetable Stir-Fry – 8 Smartpoints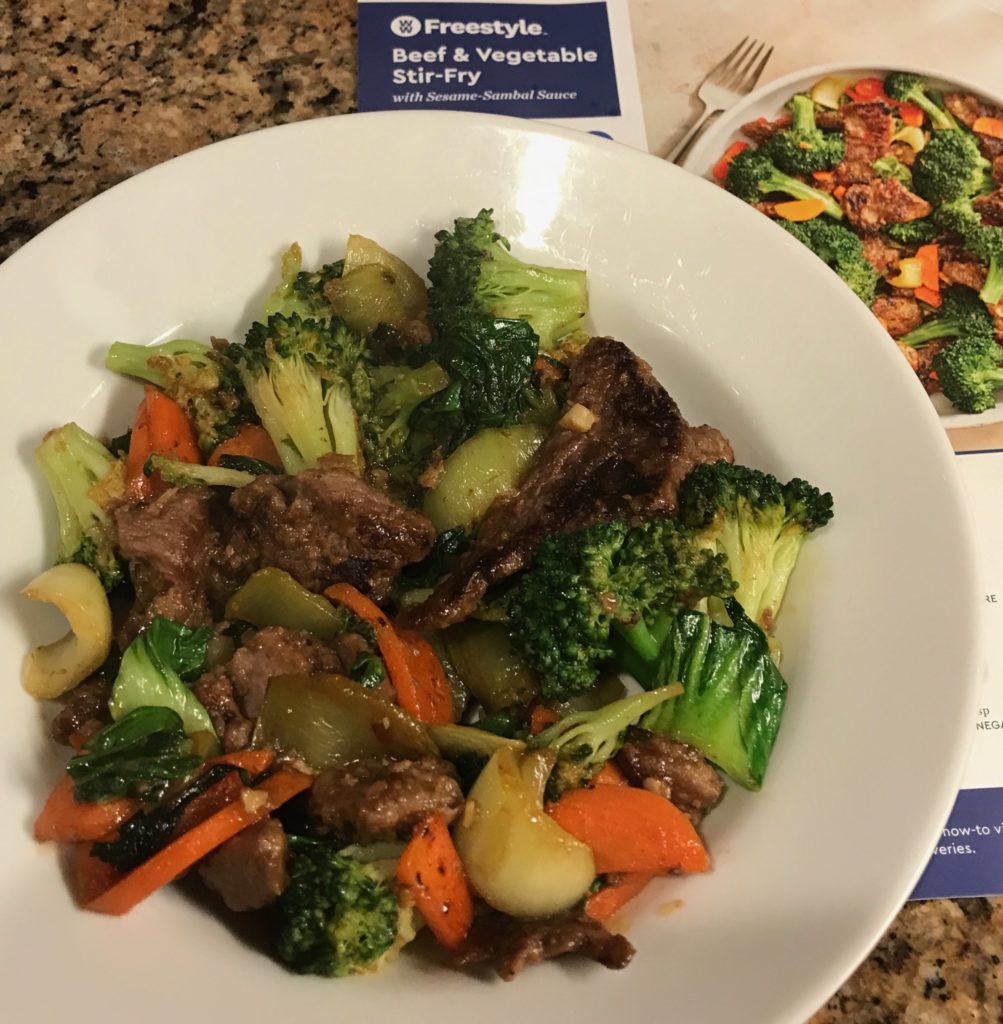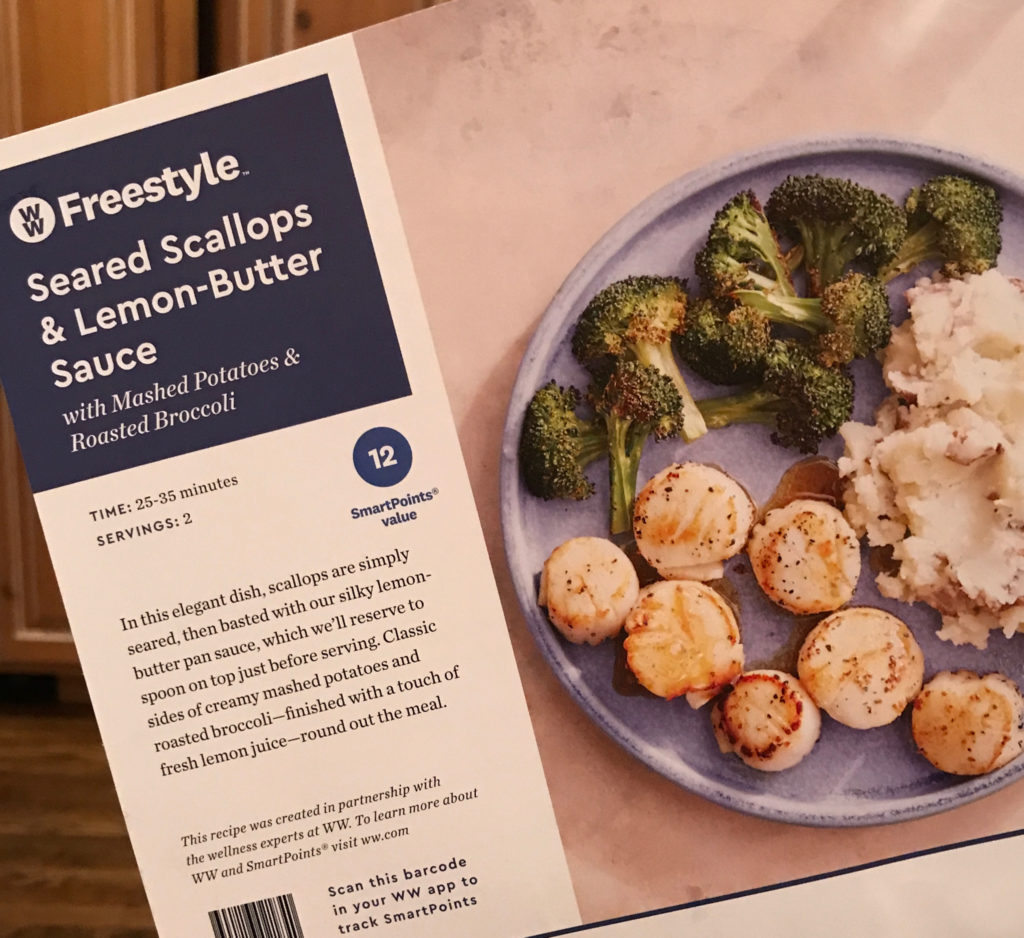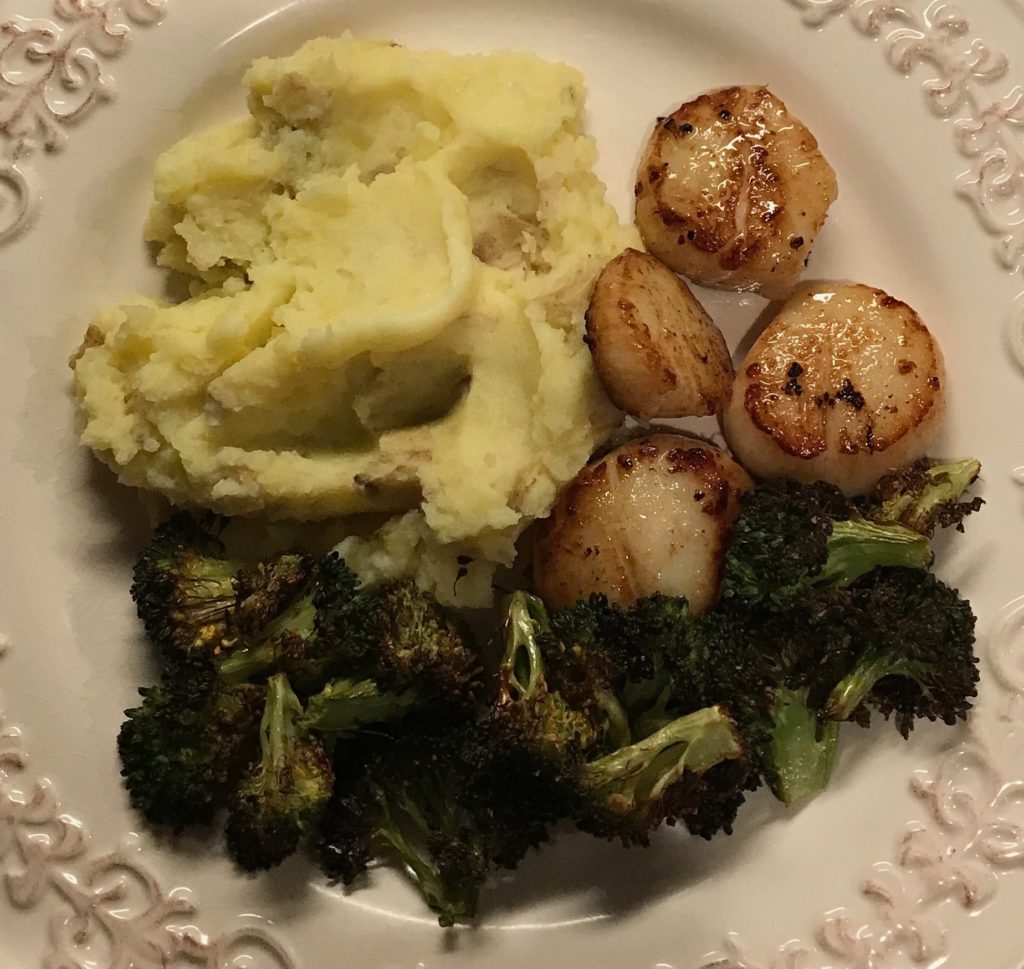 This is simply something I wouldn't think to make. So good!!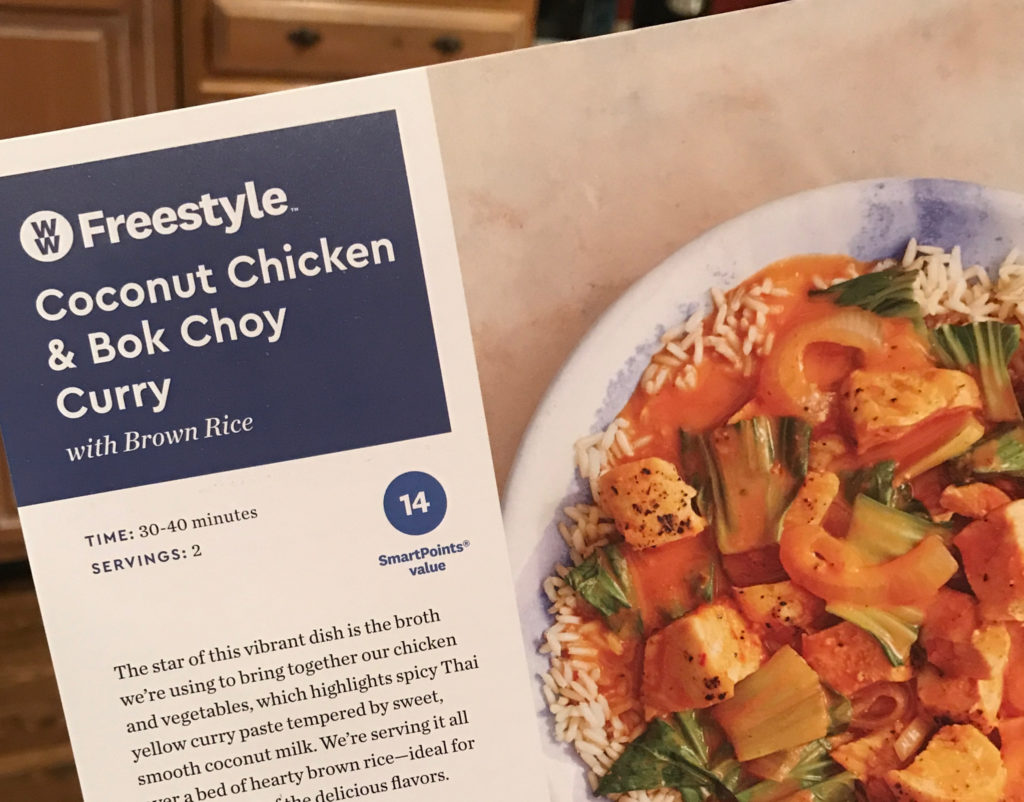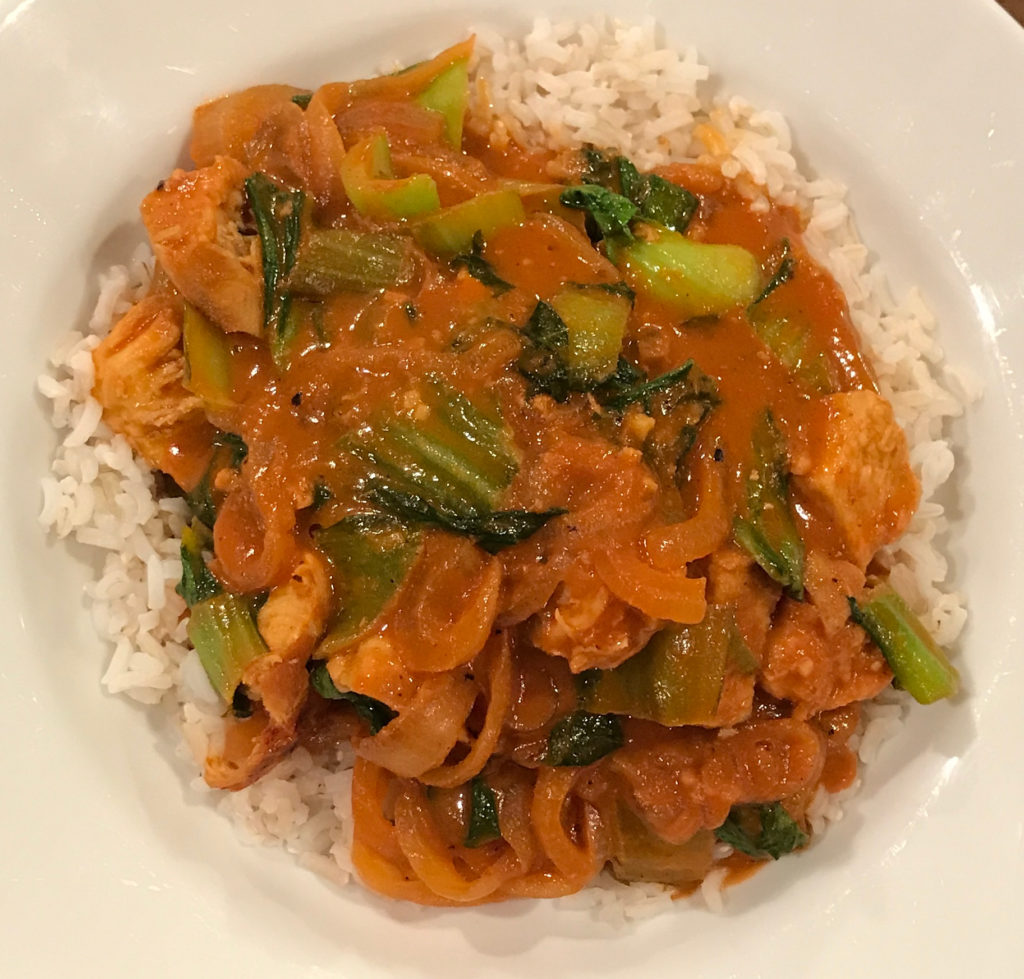 Blue Apron Chicken and Quinoa Burrito Bowl – 7 Smartpoints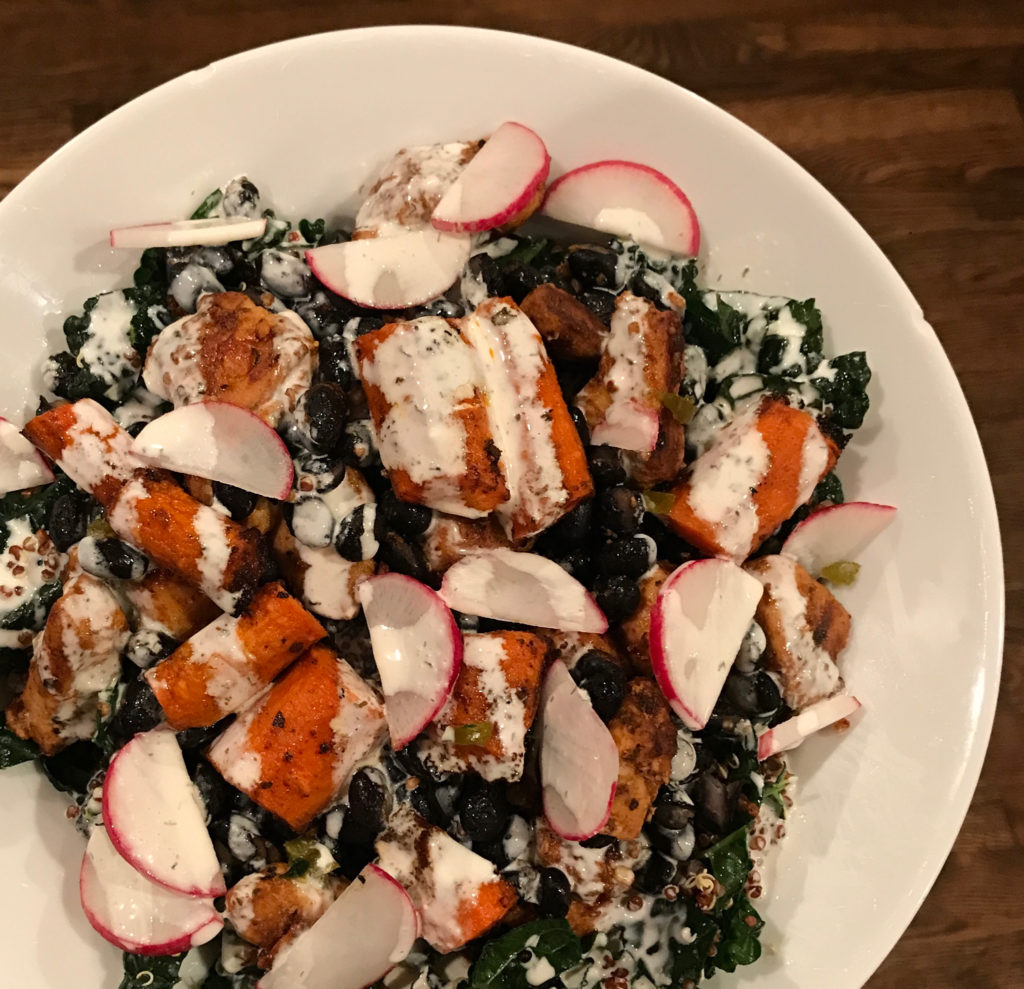 Okay, I could sit here all day and chat and tell you all of the details of the last several days, but I've got a WW Workshop to coach and a nice long bath to take.
I hope that you are taking great care of yourself. You deserve it!
Below is a recent Instagram post. I think I'll end with it today.
Whatever you need to do to feel beautiful, do it. You do you.
It's been a year and a half since I've felt as good as I feel right now. Four major surgeries over 12 months with so many weeks of those 12 months spent recovering and relying on others drained me. I stayed optimistic but there were days that I simply could not see the light at the end of the tunnel. Well I'm out of the frickin tunnel now and I feel better than ever. My body isn't 100%, but I can now see that it will be.
I'm 15 pounds over my goal weight and it doesn't even matter right now. I'm working on it and it will come off. My body feels healthy. I feel strong physically and emotionally. My legs are big (like the extra 15 lbs is just in my ass and thighs! 🤣) but they are strong and they carry me wherever I want to go. They allow me my independence. They are beautifully strong, and that's all I need today.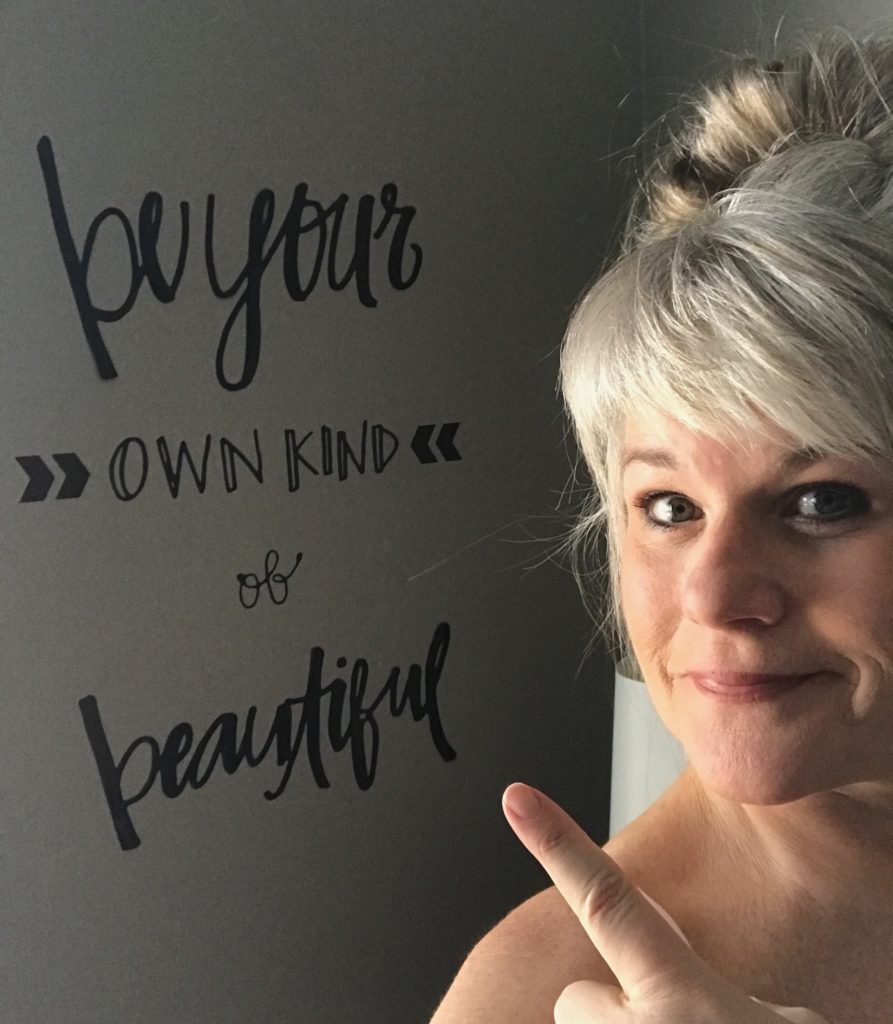 "love the life you live, live the life you love"