I enjoyed some time in the kitchen the week before Christmas. I really wanted to have healthy foods available and keep the treats out of the house as long as possible.
As much as I enjoy cooking, I don't really cook anything complicated. I find the chopping and dicing relaxing. I like just a few quality ingredients and I like to keep it easy.
I knew that spending a little time in the kitchen preparing some healthy meals would lead me to feeling successful at the end of December.
I've also gotten to the point where I can comfortably throw food away after a party if it is food that won't leave me feeling so great if I eat too much of it. I always felt the need to hang on to the party food after the party. Eat on it for several days. Not waste it. Now, I'm much better at allowing myself to enjoy it for the day, then send home extra's with family members that would like to have it, then throw out what might be left. No guilt.
I knew that I would have a hard time only eating a few of my moms cookies and my mother in laws peanut butter balls when everyone came over to our house. I decided to press the pause button that day and enjoy myself. I did. It has taken me a long time to allow myself to press the pause button occasionally without guilt. It feels really good to get rid of some of that guilt that I had associated with food for so many years.
The other celebrations through this holiday  I've allowed myself to enjoy food and beverage in moderation and I've felt very in control.
The best thing I could do for myself was to have my house prepped with health choices. Today I weigh what I weighed at the beginning of November, and for me that is a huge December success!
Each week at the WW Workshops, we have a topic and recipe handed out on a card. I suggest keeping these if the recipe looks like something you think you might like!
I finally got around to making two of them and I loved them both!
Did you throw away your weekly? Next time you are at a Workshop, ask them for previous Weeklies, and if they have extra they will be more than happy to give you one.
I believe for copyright reasons, I can not share the recipe here. Dang it!
I had been eyeballing this recipe for a while and finally got around to giving it a try the week that Tess and Manuel were here.
Spaghetti Squash Pomodoro
This White Bean, Corn, Kale and Cauliflower Soup was my favorite.
I added a little bit of ham to this, which was recommended by a co-worker. This had all the feels of Ham and Beans, or maybe Potato Soup, or maybe both combined?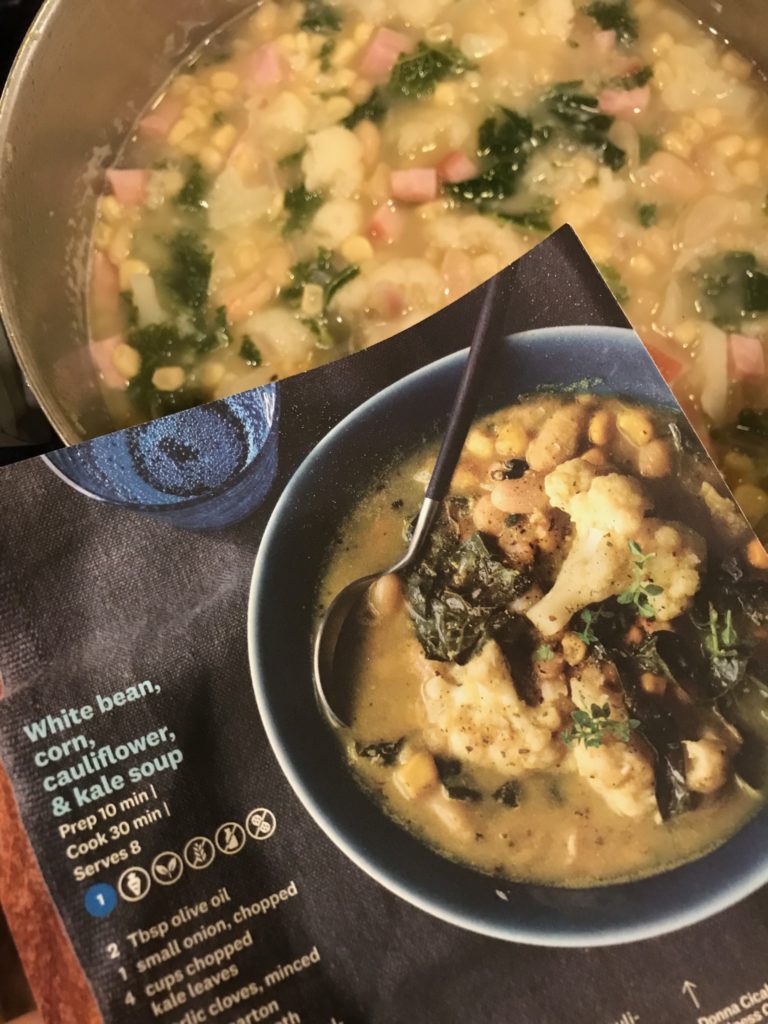 I made Bird Balls, then put them in Marinara sauce on the stove top to serve with the Spaghetti Squash. Uh, yum.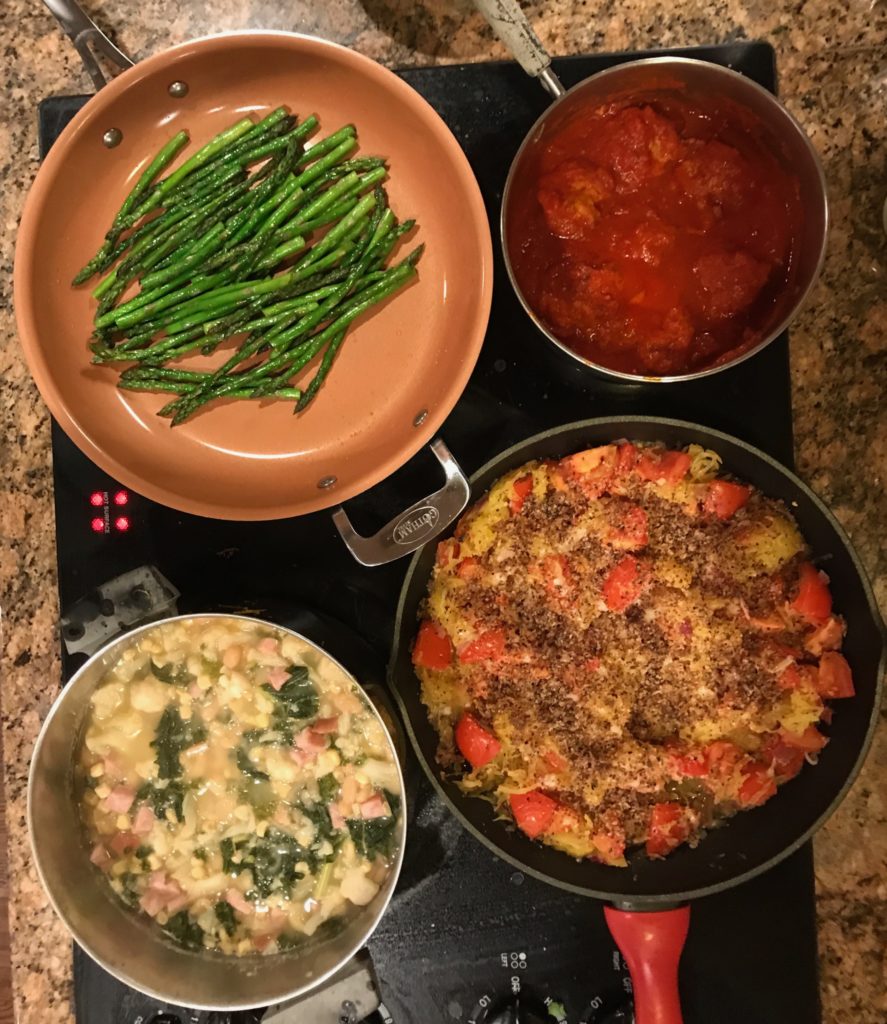 That was a busy and fun night in the kitchen that left the fridge filled with healthy choices for a couple of days.
Later in the week……
Flank Steak always seems to satisfy and this is easy.
I use this Flank Steak Marinade, then cook on the grill 6 minutes each side. Let steak sit 10 minutes before slicing. Perfect every time.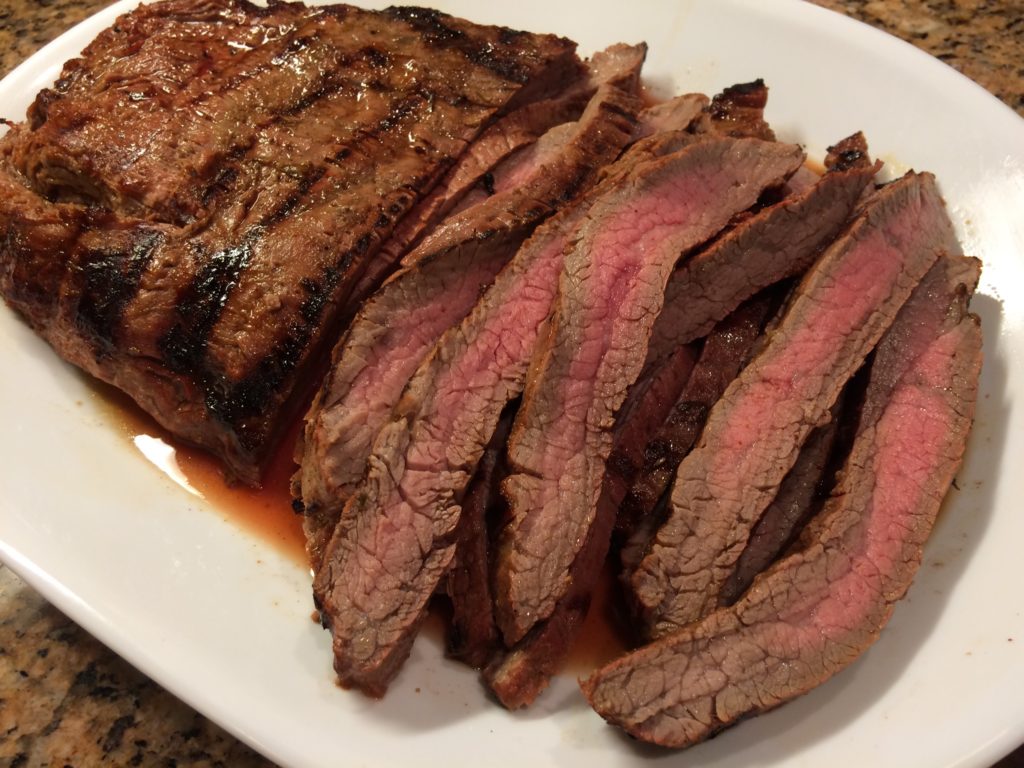 You can't go wrong with Veggies and Eggs. Change up your veggie and topping options to keep yourself from getting bored.
Scrambled Eggs topped with Salsa and Smashed Avocado.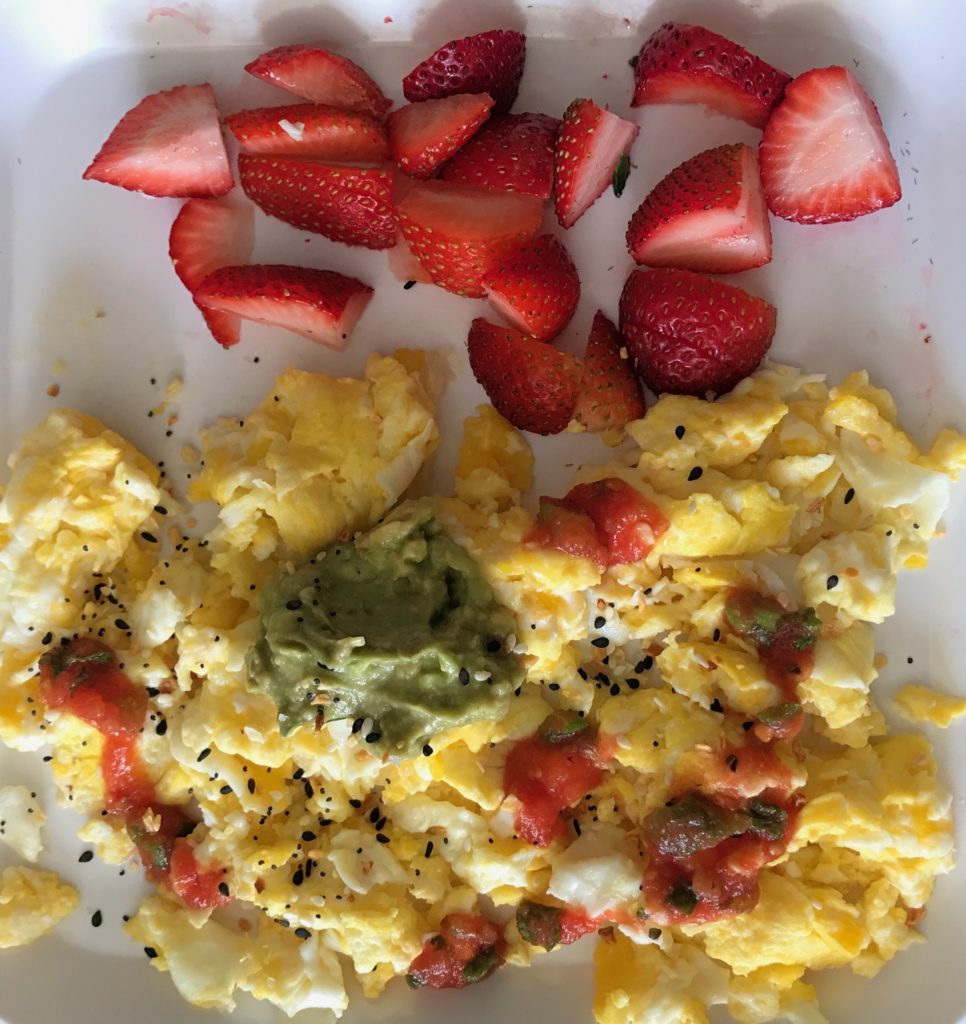 I topped a bed of Zucchini, Bell Peppers and Mushrooms with an Egg and Smashed Avocado. Seasoned with Everything But the Bagel Seasoning.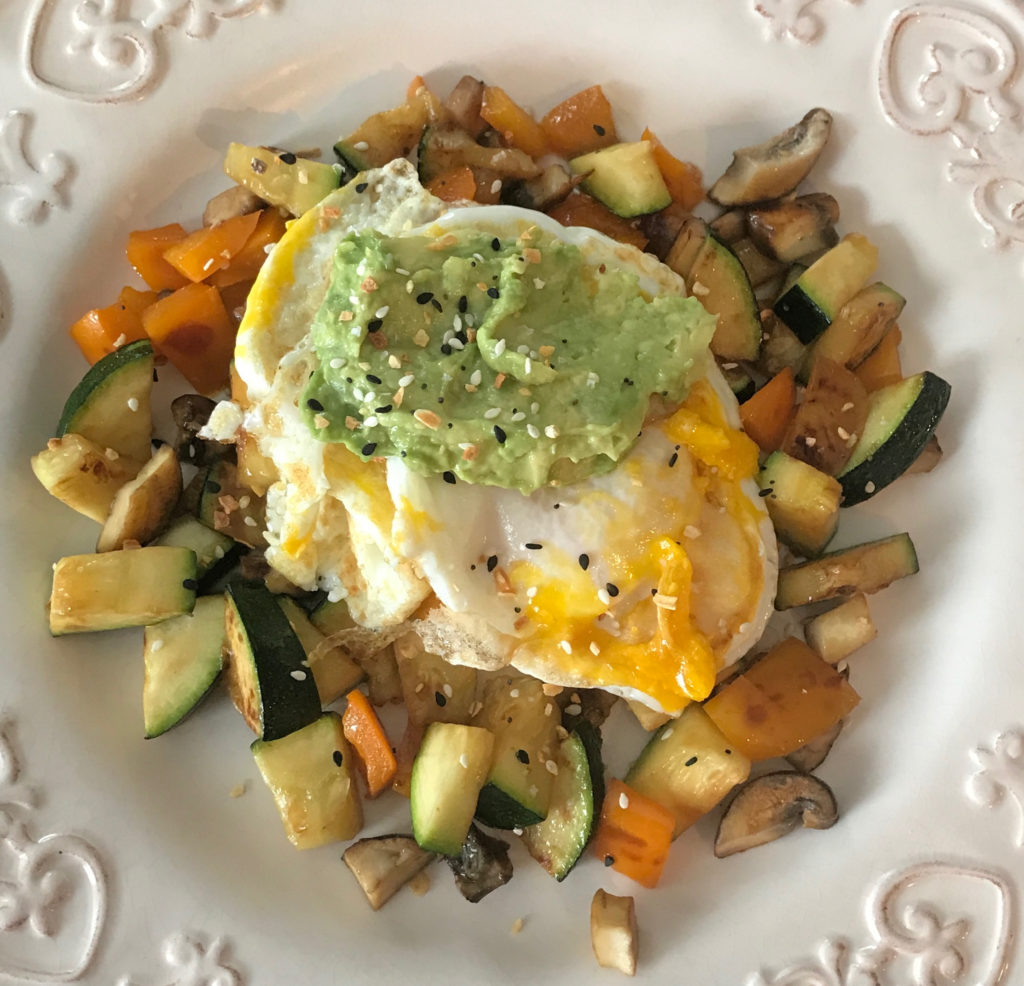 This is a simple scramble with Eggs and Peppers. White Sweet Potato Rounds and Avocado Slices on the side.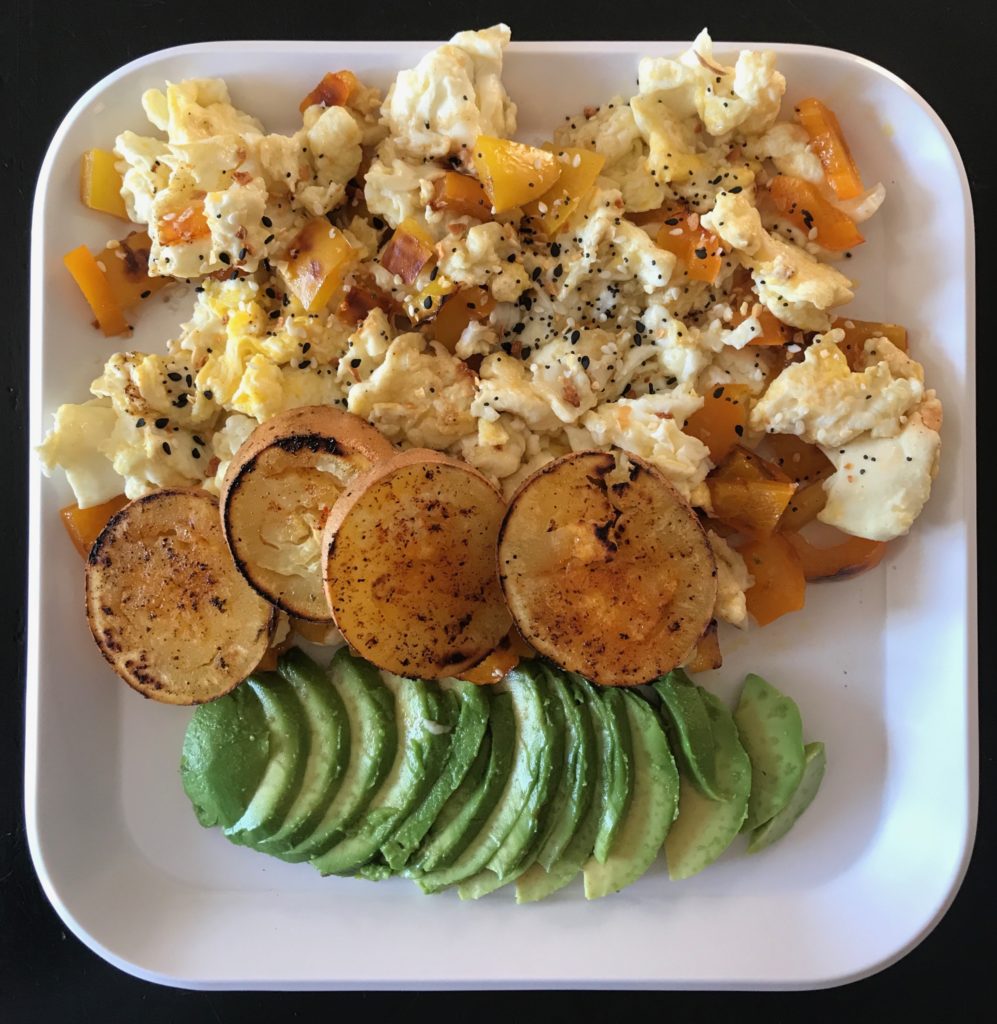 I hope you feel inspired to get in the kitchen and whip up something simple and healthy. Eating healthy does not mean you have to spend hours in the kitchen preparing food. Find a few simple favorites and stick with them. Branch out a little every so often.
Here is to working towards a very Healthy and Happy 2019!
"love the life you live, live the life you love"