This was a happy little accident.
Sometimes I drizzle a little olive oil in the skillet and then I just start chopping and dicing whatever I can find. Sometimes it's nothing. Sometimes I'm pleasantly surprised.
When my husband says….."What's in this?", I' know its a keeper.
It was chilly out and a bit rainy. A perfect day for soup. A few staples that I like to have on hand for these days are Stock (Veggie, Chicken or Beef), Rotisserie Chicken meat in the freezer and frozen bags of caulirice. It's always good to keep onion, celery and carrots too. You can start so many delicious dishes with celery, carrots and onions. Your house smells amazing in the process!
There really could not be anything easier to throw together. 
Enjoy!

Chicken and Caulirice Soup
2018-12-27 22:17:18
Serves 6
2 carrots, sliced
2 celery stalks, sliced
1/2 red onion, diced
1 garlic clove minced
2 tsp olive oil
2 rotisserie chicken breast
4 C chicken stock
1 10 oz pkg frozen cauliflower rice
1 1/2 tsp salt
1 tsp garlic powder
1 tsp onion powder
1 tsp Dried oregano
Sauté celery, onion, garlic and carrot in the oil for about 5 minutes. Add remaining ingredients and let simmer for about 20 minutes.
The Weight of My Weight http://theweightofmyweight.com/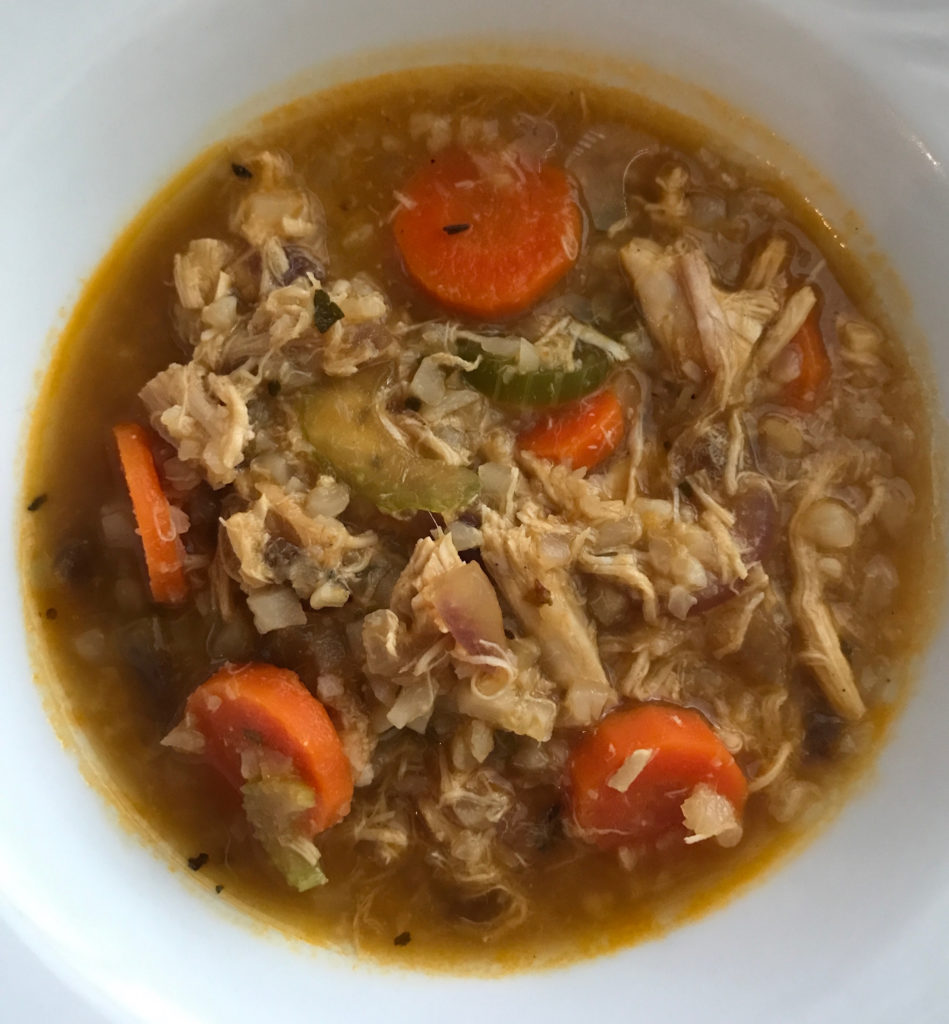 "love the life you live, live the life you love"