On Christmas Eve 2017 I was 10 days post op my breast reconstruction surgery, I was moving past cancer and adjusting to a very different body. I could barely stand and I was trying really hard not to let on how disappointed I was in how my year was wrapping up.
This year was full of kids and laughs and family and friends and fun. I could not be happier.
These three one year olds stole the show!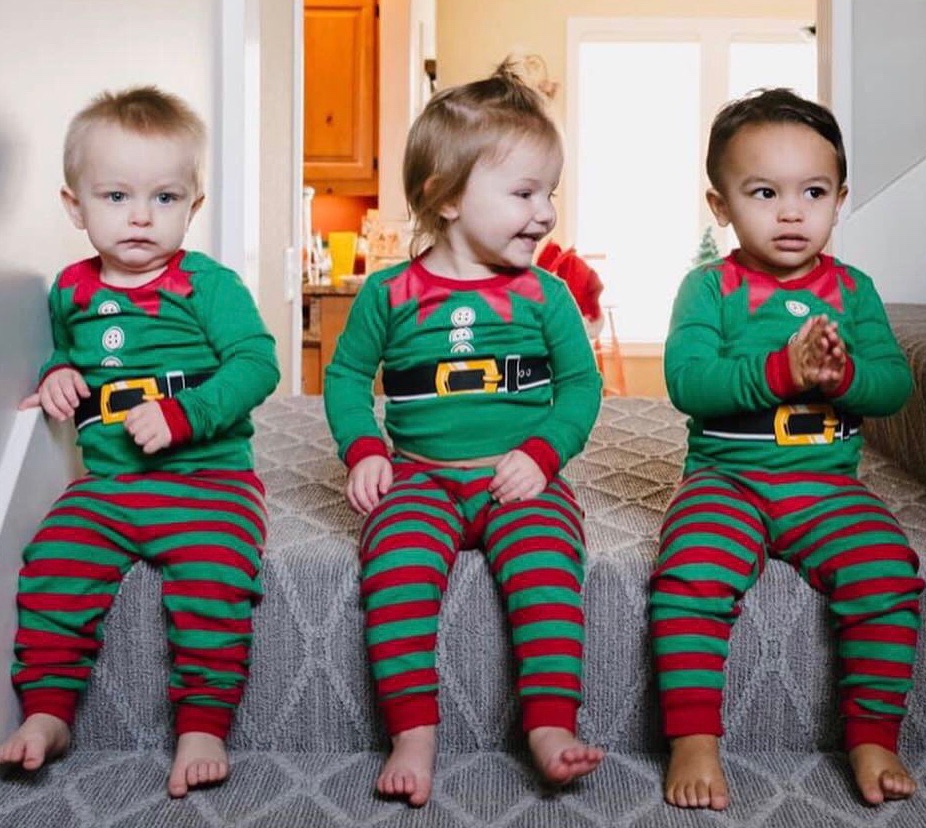 This might be my favorite picture of Christmas this year.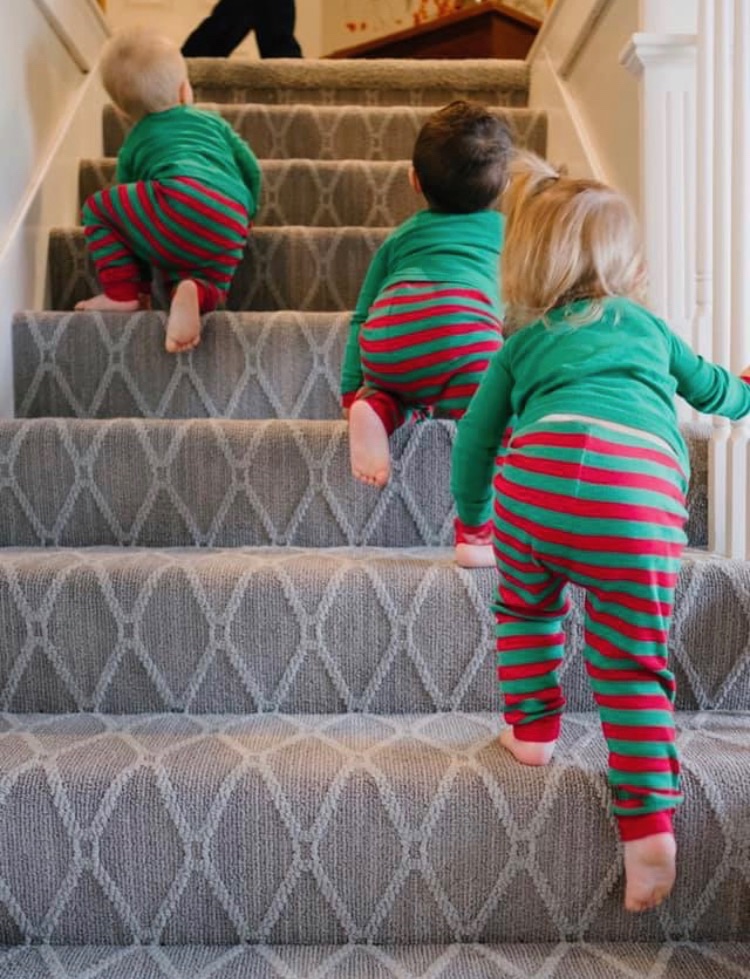 It was so nice to feel like "me".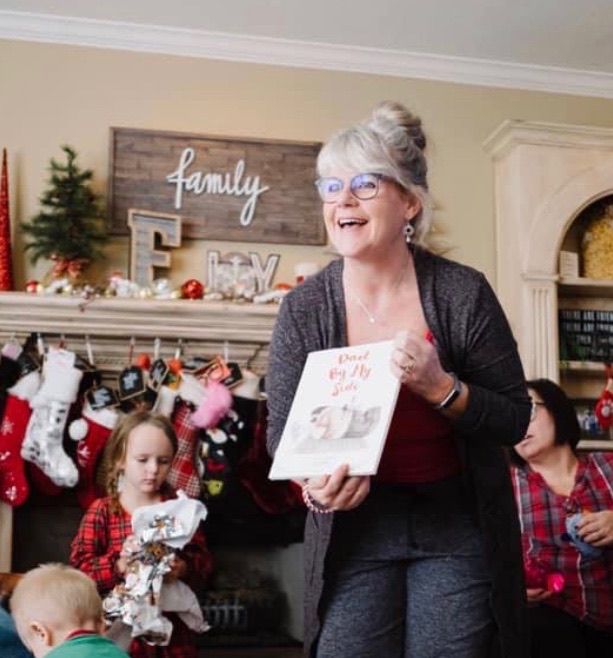 The chaos makes it all so perfect.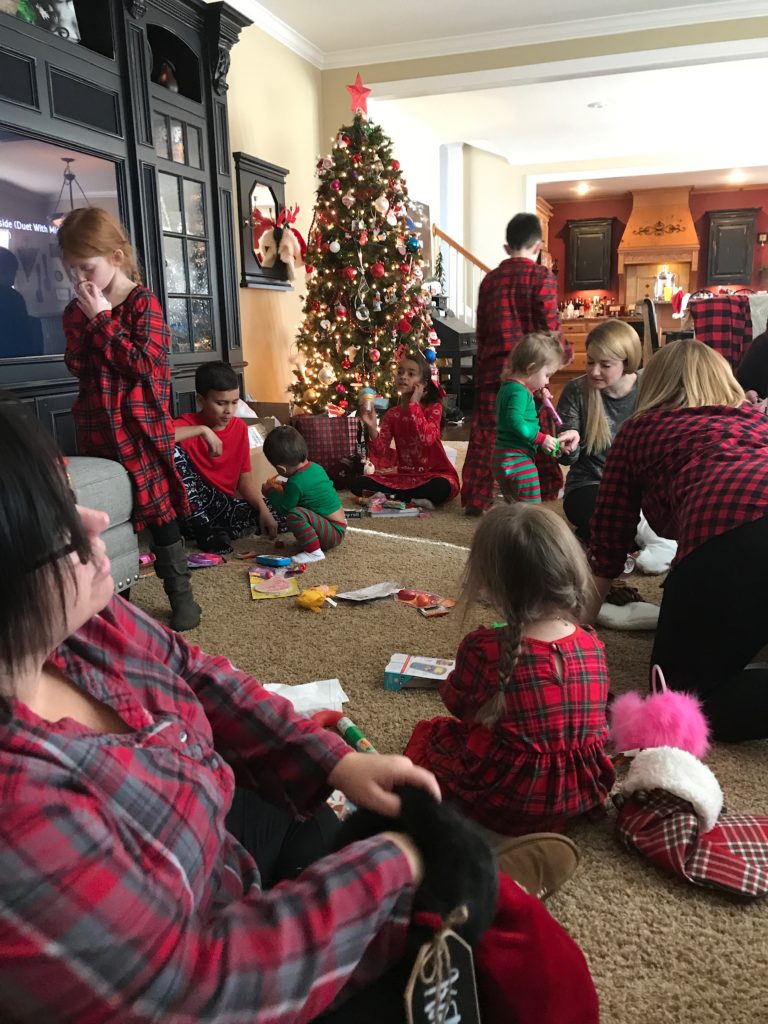 I have more fun watching them play with their Stocking Stuffers than anything else.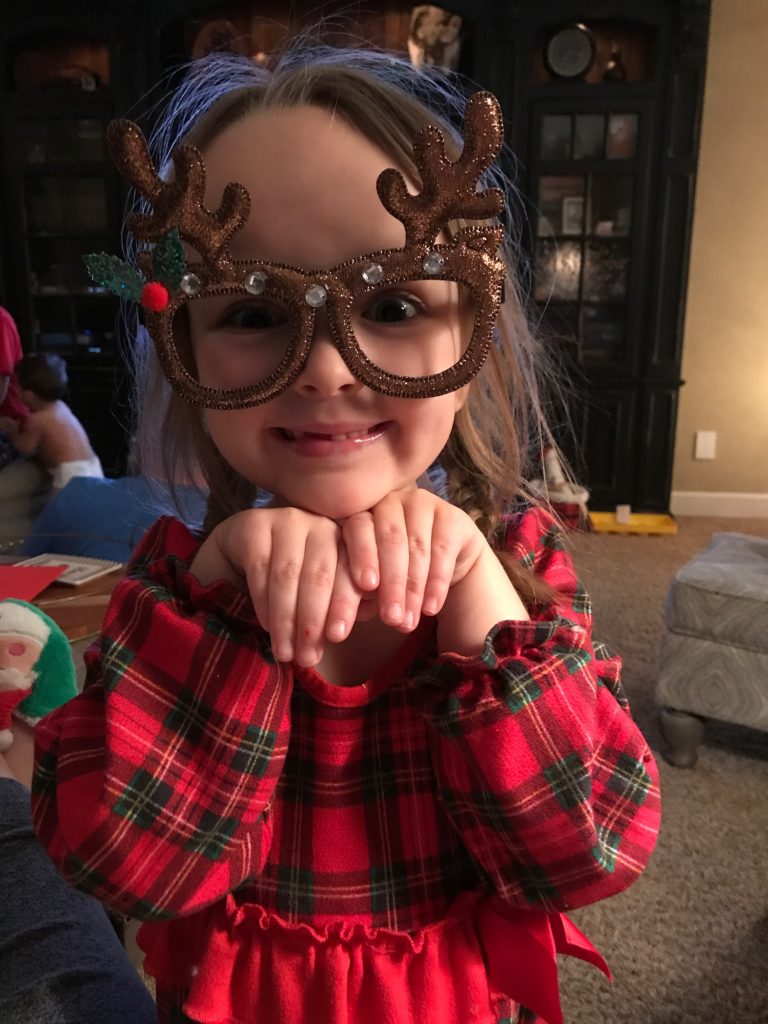 When one of the kids reminds me, we get out the Gingerbread House kits. It's messy. I love it.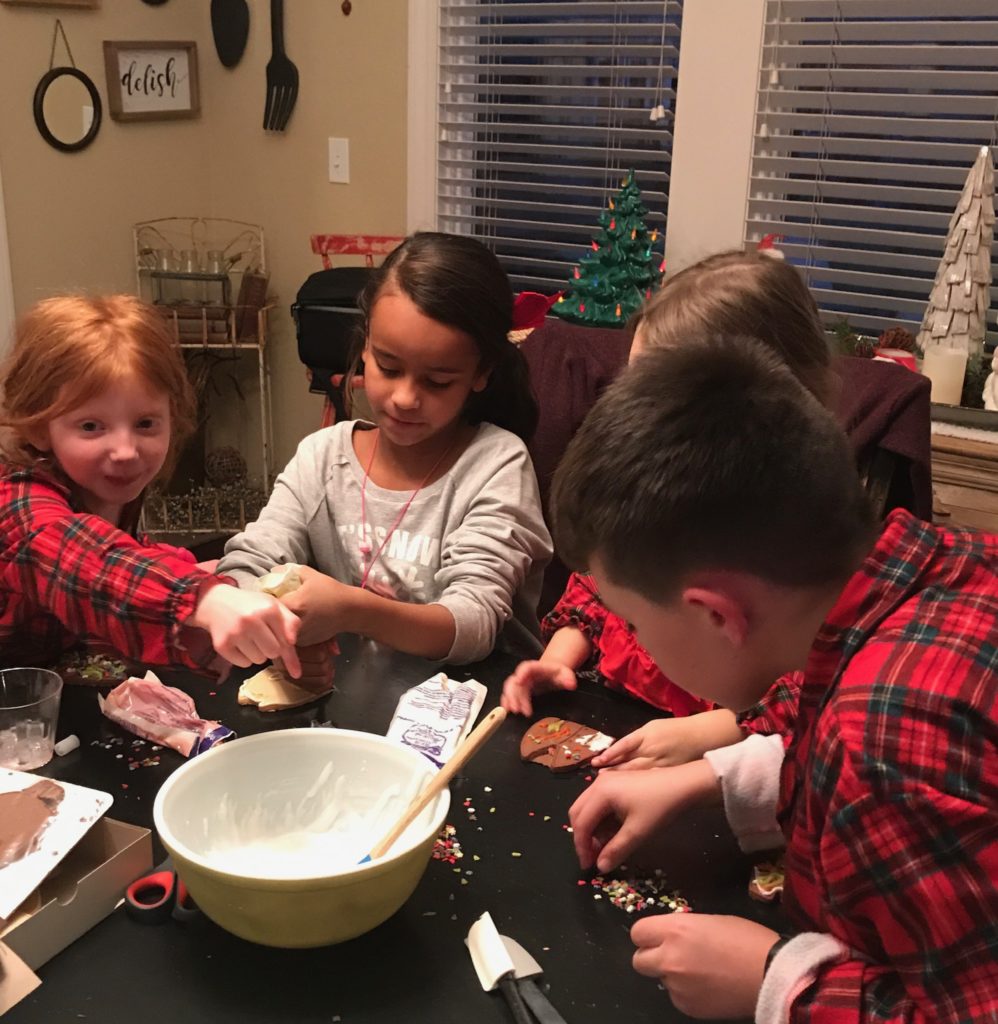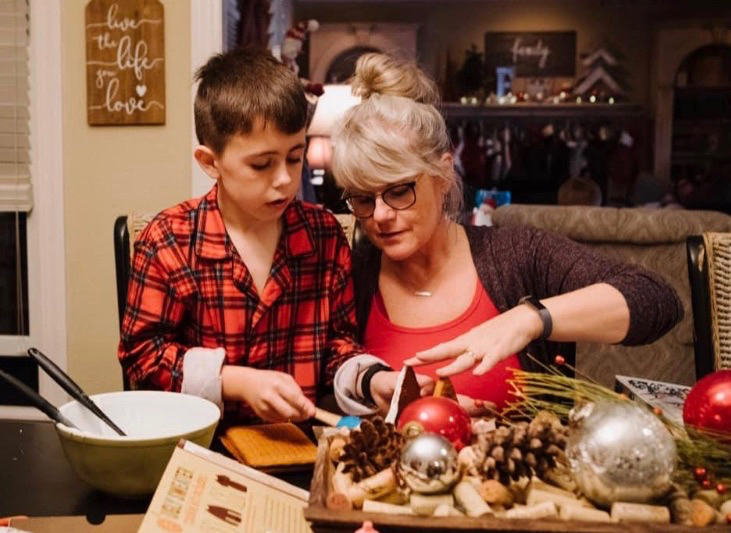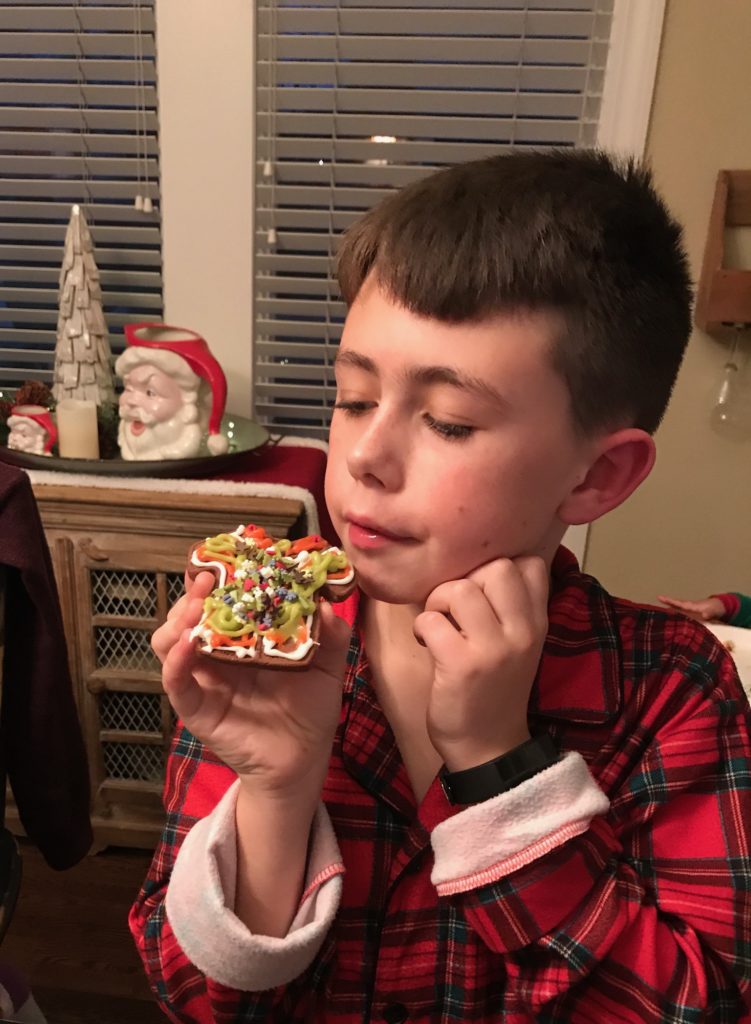 No words needed. Agree?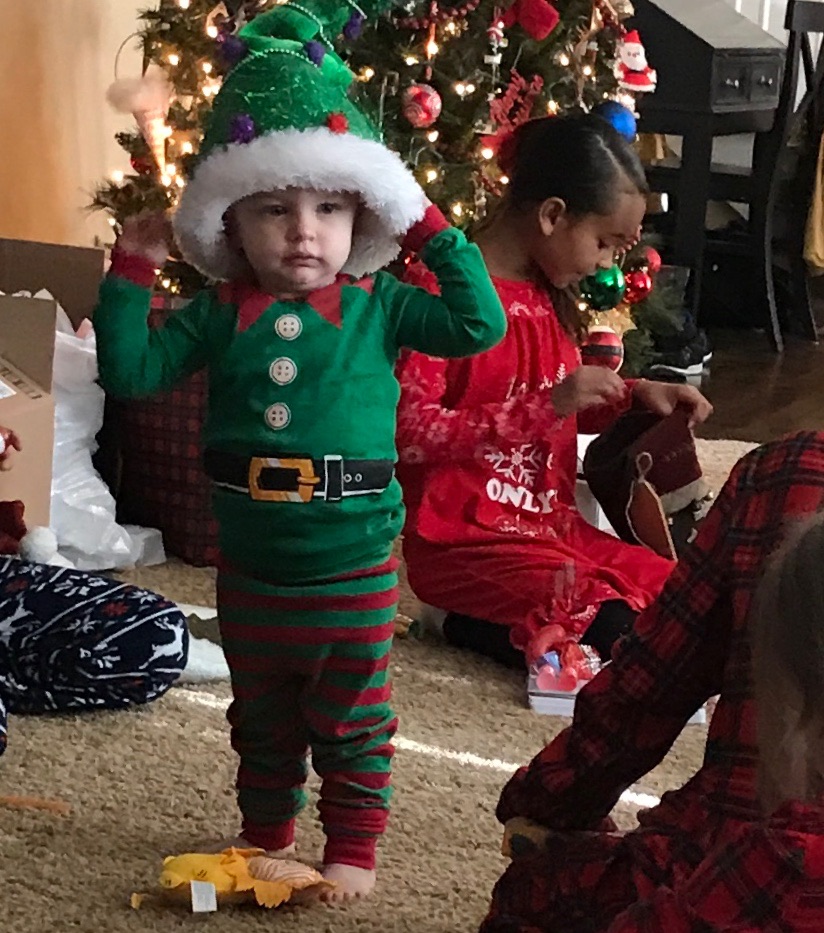 Before we opened gifts, we had Kolaches and fruit. Maybe a beverage or two.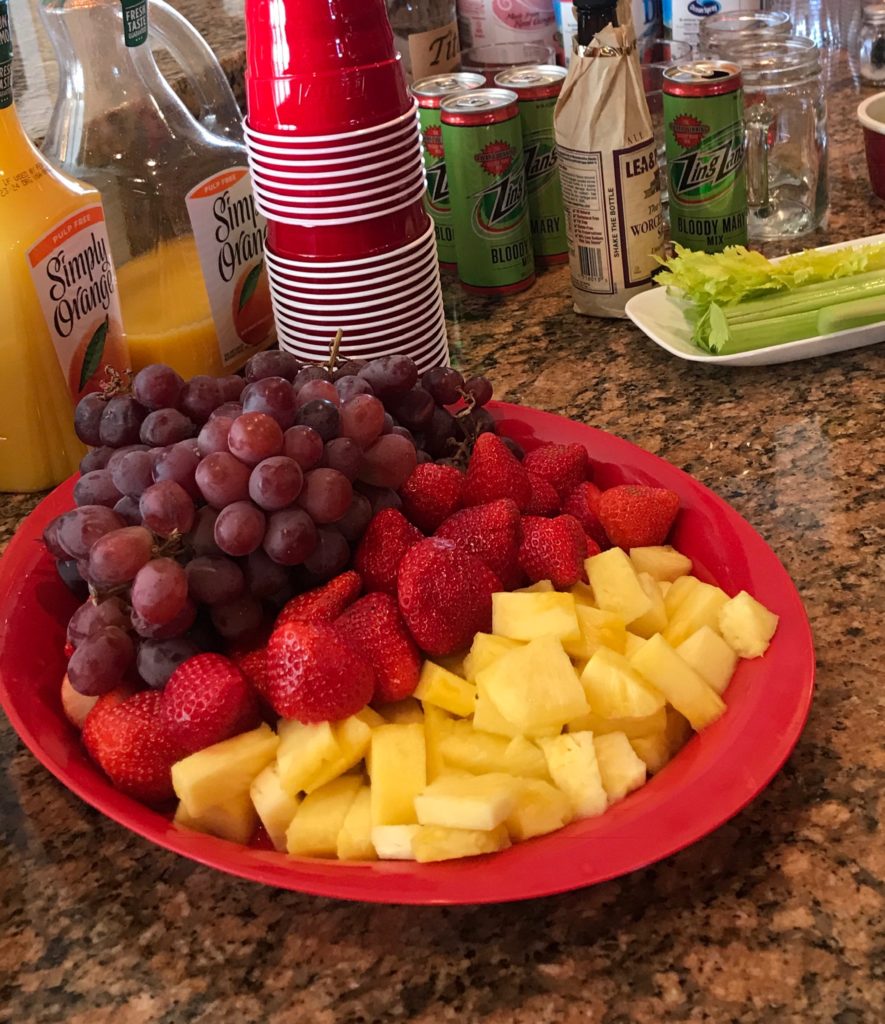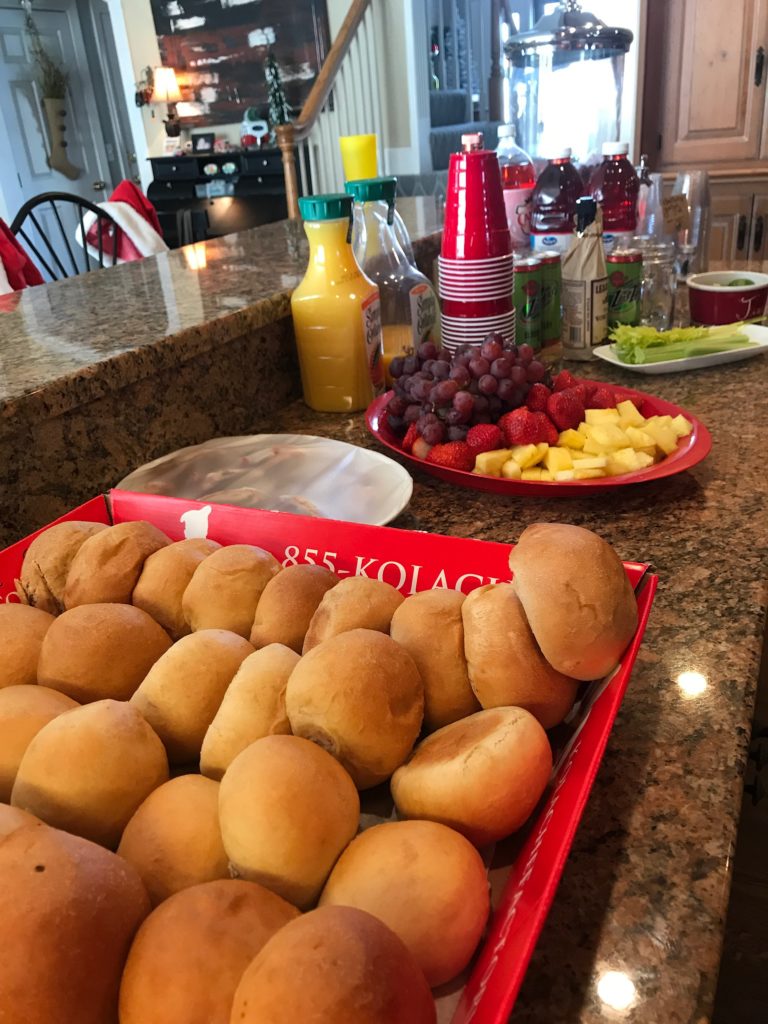 After breakfast and gifts, we cleaned up for round two. Parents and grandparents and cousins and anyone else willing to walk through the door.
I have only one grandparent picture, and I have Jake to thank for that. I swear my parents were here too! lol
Mike's parents with their 10 great grand children.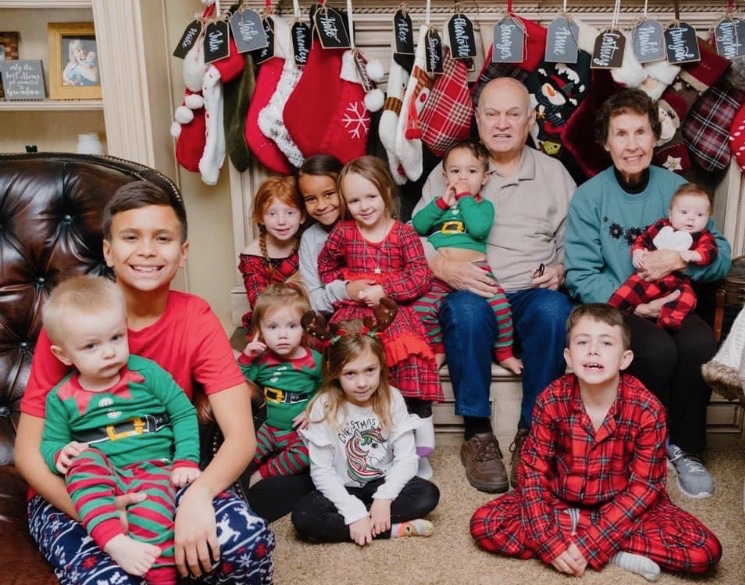 We had a small feast, but I forgot to take a picture of it all…….
Tess made signs for a few things at my request and they were so stinking' cute!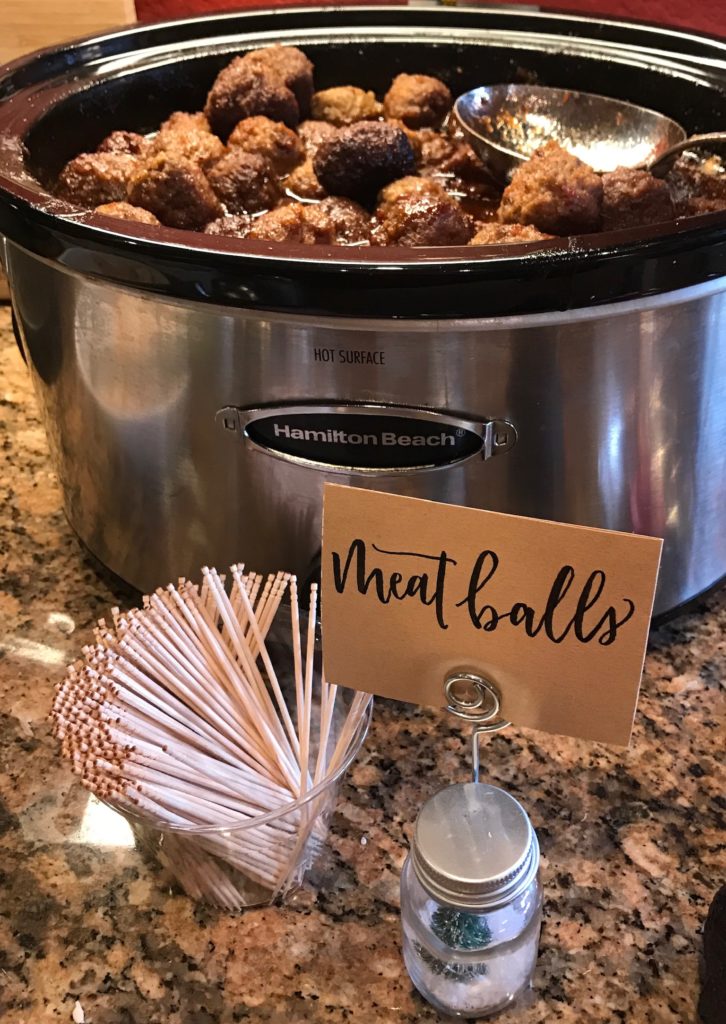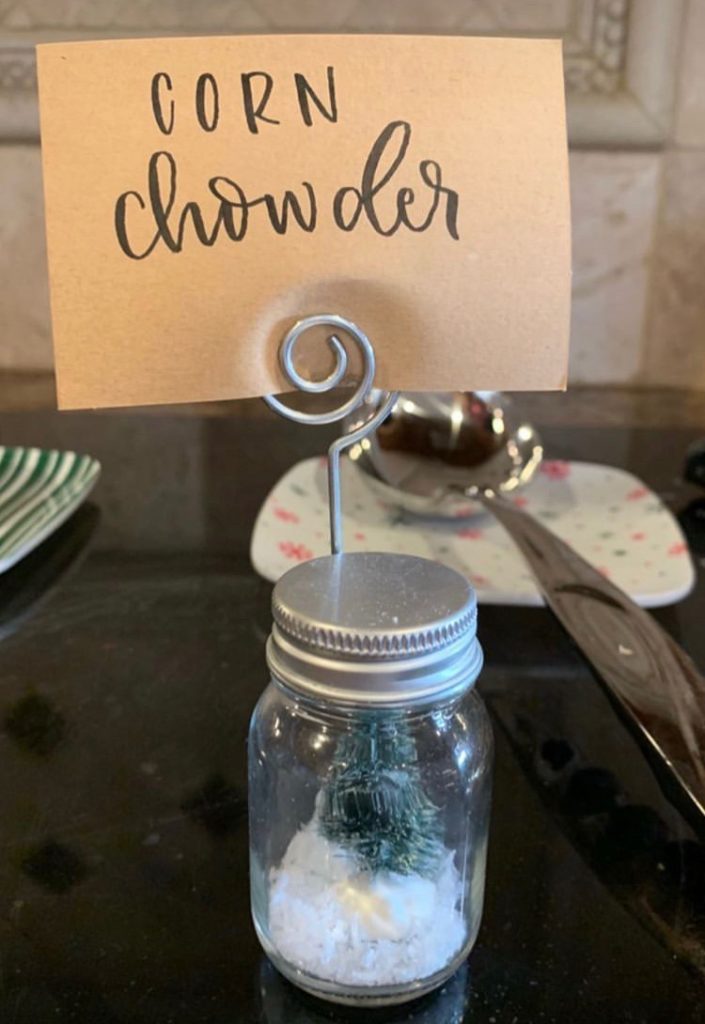 Toppings for the Corn Chowder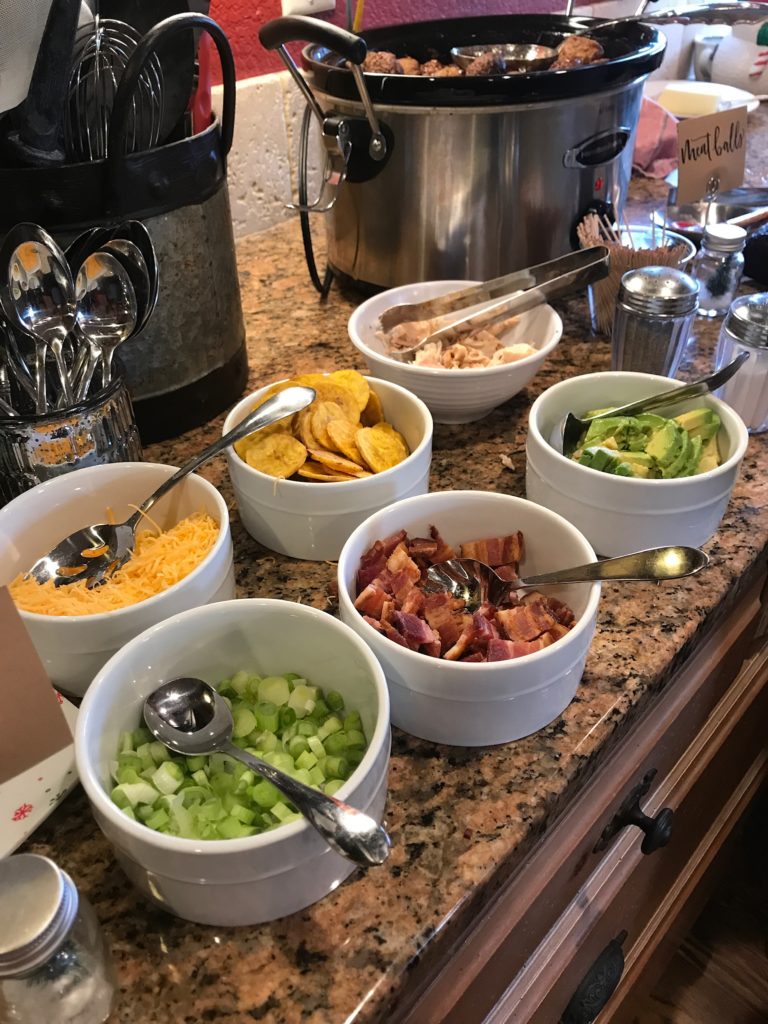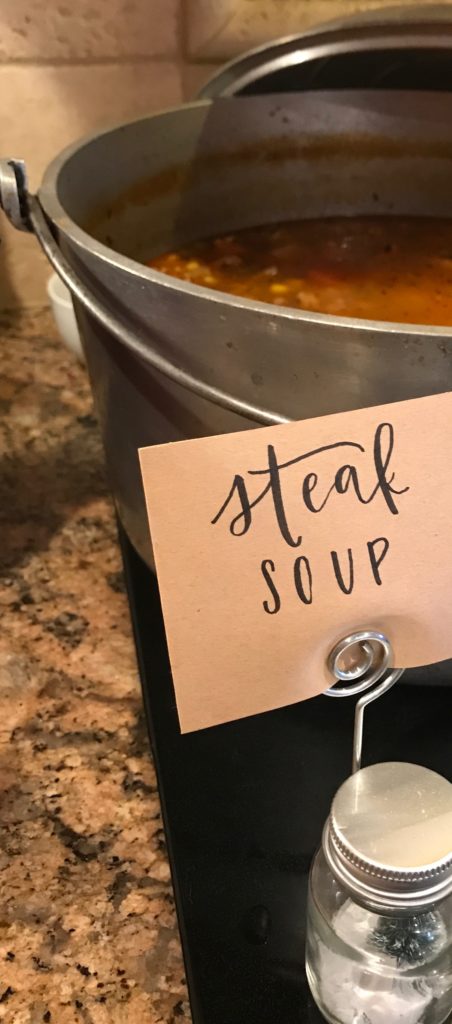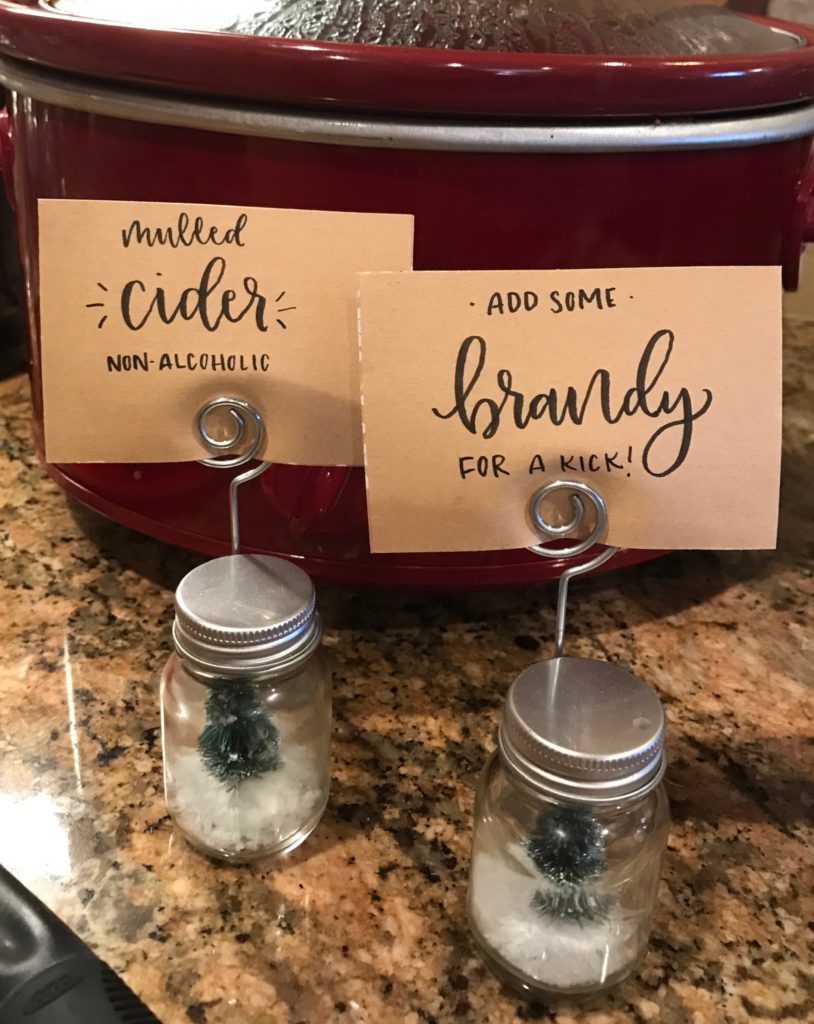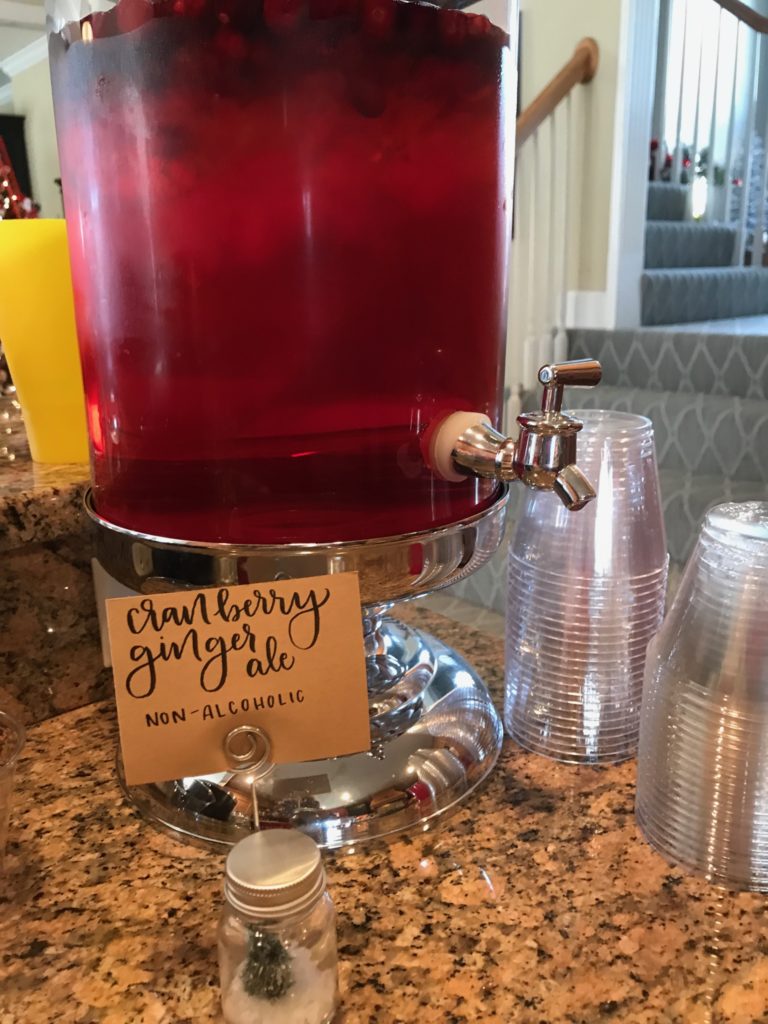 This all took place the Saturday before Christmas.
Tess and Manuel were here from Dallas for just over a week leading up to our family celebration.. We had a fairly quiet week while they were here. I cooked a lot and we just kind of chilled out. They completed a puzzle that they started over Thanksgiving Break. We watched several traditional Christmas movies. We talked wedding talk and relaxed a lot.
I'll share some of what I cooked up in my next post. I know. Your'e holding your breath. Ha!
Tess and Manuel went home Sunday the 23rd and Mike and I had only our second Christmas Eve and Christmas morning with none of our kids. It's not as awful as I thought it would be, but I gotta be honest. I don't love it.
We were lucky enough to be invited to a friends for Christmas Eve and we had a great time seeing everyone.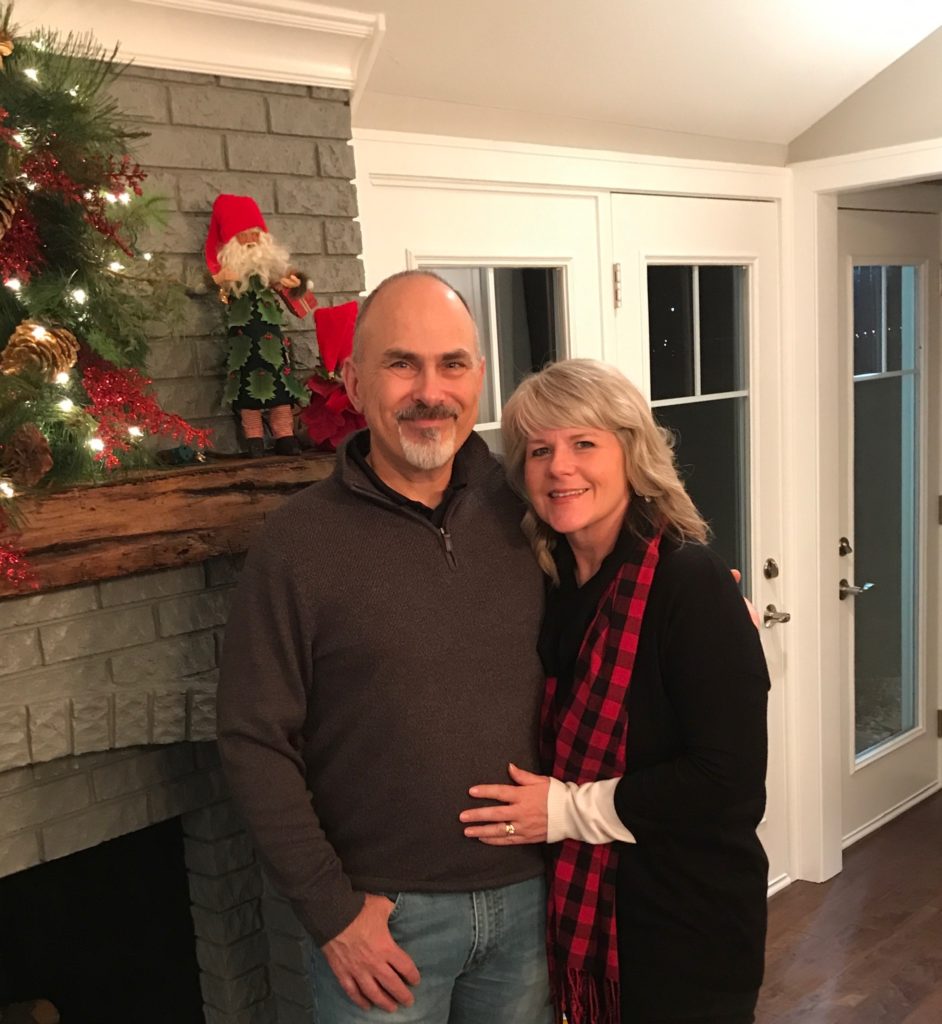 At some point during our evening, we decided Midnight Mass was a good idea. We've only done Midnight Mass a couple of times since we have been married. The choir? Amazing!! I was so glad that we went!
Christmas morning we slept in. Midnight Mass will do that to ya! My dad and his wife came over late morning and we had a good visit. Later in the afternoon Mike and I went to visit my mom. My nephew was in town and had just arrived at my moms house, so we had an unexpected visit with him too! After that, Mike and I headed over to see his folks. It was kind of nice to just hop from house to house for a cup of coffee with no big plans. We had planned to go to a movie, but forgot to buy tickets the day before and our seat options were undesirable. We decided Christmas night on the couch sounded perfect. 
Wednesday I relaxed. A lot! I did get in a treadmill walk, clean out the fridge and do a tad of housework, but it was nice to not have to be anywhere.
It was rainy and chilly, so I made soup in the afternoon and we ended up with another movie night last night. Such a good day.
I went into this holiday season feeling very mindful about my food choices. My plan was to enjoy myself, practice moderation and small portions, and ask myself….Is it worth it?
I feel really good about where I'm at just a couple of days after Christmas.
These last two days I've tracked, walked 2 miles each day, practiced Yoga and consumed 80 ounces of water each day. 
I'm looking forward to 2019 and all that it will bring!
I hope you have all had a wonderful Holiday Season and that you were able to enjoy family and friends and relax a bit.
Hugs to all of you!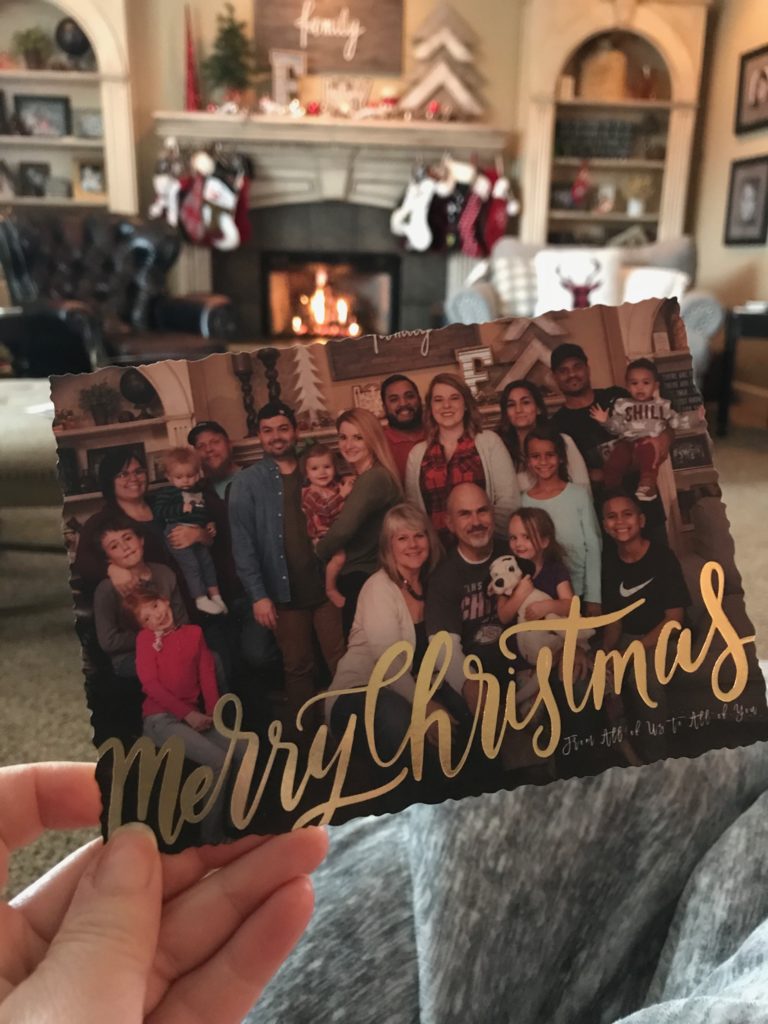 "love the life you live, live the life you love"