So I've just been over here living in my bathroom.😂
OK, maybe not 24/7, but I have been spending a lot of time in our newly decorated bedroom and bathroom watching Christmas movies, shopping online taking baths while watching Christmas movies and shopping online (you know I'm not lying) and just enjoying this new space. It's so relaxing.
Work is going great and I have never appreciated having a job that I love as much as I do right now.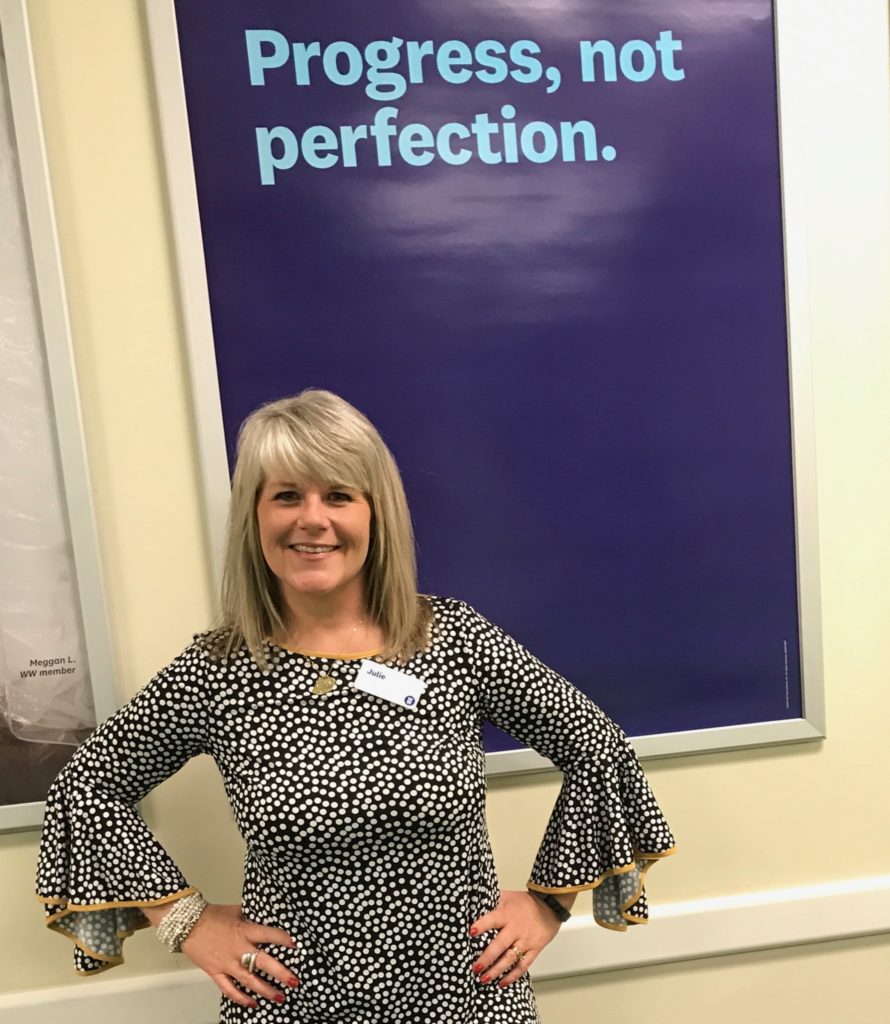 We had a great weekend and we've got a full week planned.
Saturday afternoon I picked up this little cutie pie.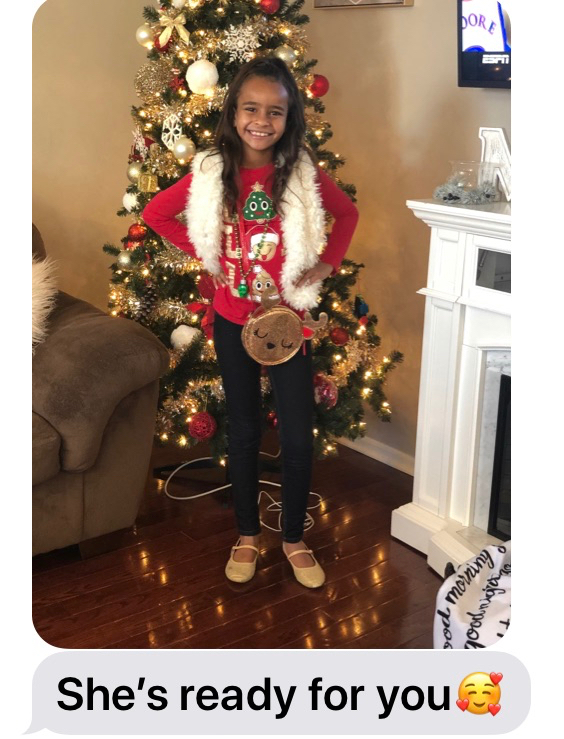 We then headed to the airport to pick up Tess, Manuel and Tucker. They are here through December 23rd. This year they will have Christmas in Dallas. When you're kids grow up, you have to share them with other people and it kinda stinks, but I'm so happy that Manuel has such a great family and that Tess loves spending time with them. After picking them up at the airport we dropped off Tucker at home and picked up Mike to head to a gingerbread house decorating party. Amiyah did such a great job decorating a gingerbread house.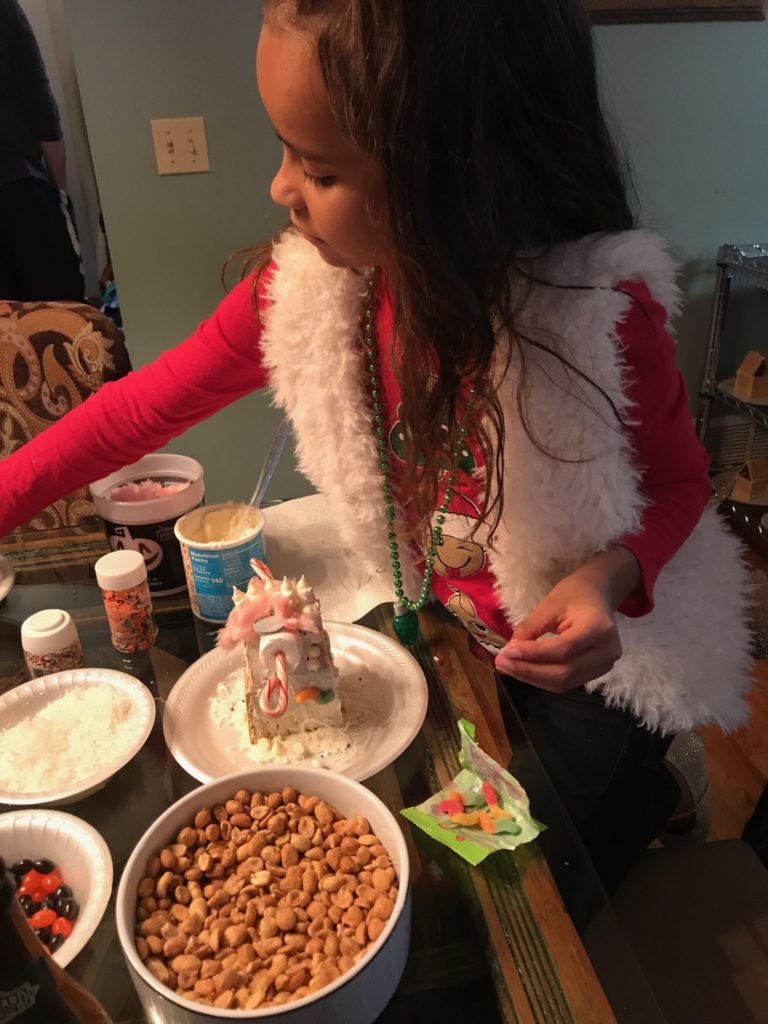 Then she made another one. Then she ate them both! 😳 
Sunday afternoon Mike and I delivered a Healing Chair. If you were following me a little over a year ago, then you know the Healing Chair is a wonderful group of women that have collected donated electric lift chairs for mastectomy patients to heal in after surgery. It's really hard to get in and out of a chair after a Mastectomy because it is so difficult to use your arms and the chair makes a huge difference in recovery. You keep the chair for 4 to 6 weeks, then the chair goes to the next recipient. Mike and I have delivered three of these chairs in just the last two weeks. We are so happy to be able to help, but still always so surprised at how many women are diagnosed with breast cancer. Keep in mind, these are only the women that we know about. When Mike and I received the Healing Chair last year, he really appreciated how much the couple (the previous recipient of that particular chair) shared with us about their own experience post surgery. When they left, Mike suggested we let the Healing Chair know that if they ever needed help with a delivery, that we would be available. Each time we do, we hope we give someone a little comfort. 
The house is ready for Christmas.
The Stockings are full and the gifts are wrapped and under the tree.
I ordered these Stocking Tags from "Chalk Designs By Me" and I love them!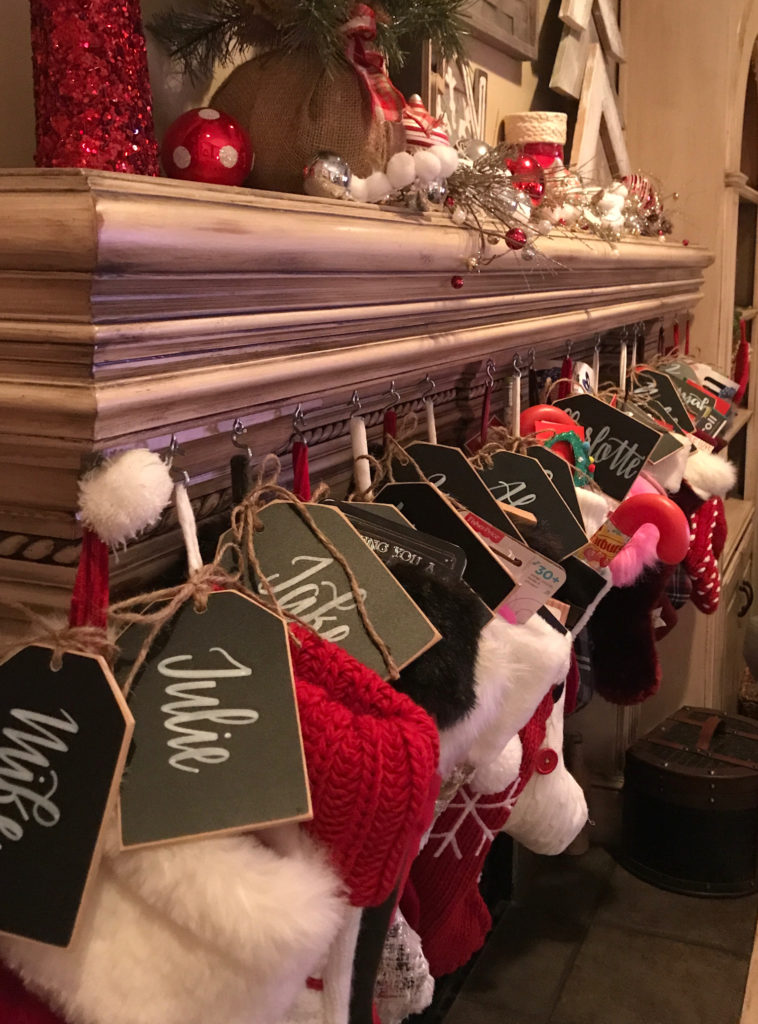 We will be celebrating with our family on Saturday, December 22. We have a full day planned here at the house with kids and grandkids coming over that morning and then extended family coming for lunch and to stay as long as they want to hang.
We are headed out this afternoon to do a little shopping but I'm just along for the ride. Cuz…I'm done!
Hopefully we will cook up some yummy meals this week and I'll share them with ya!
Here is a recent Trader Joe's find. This was ready in 7 minutes and tasted great!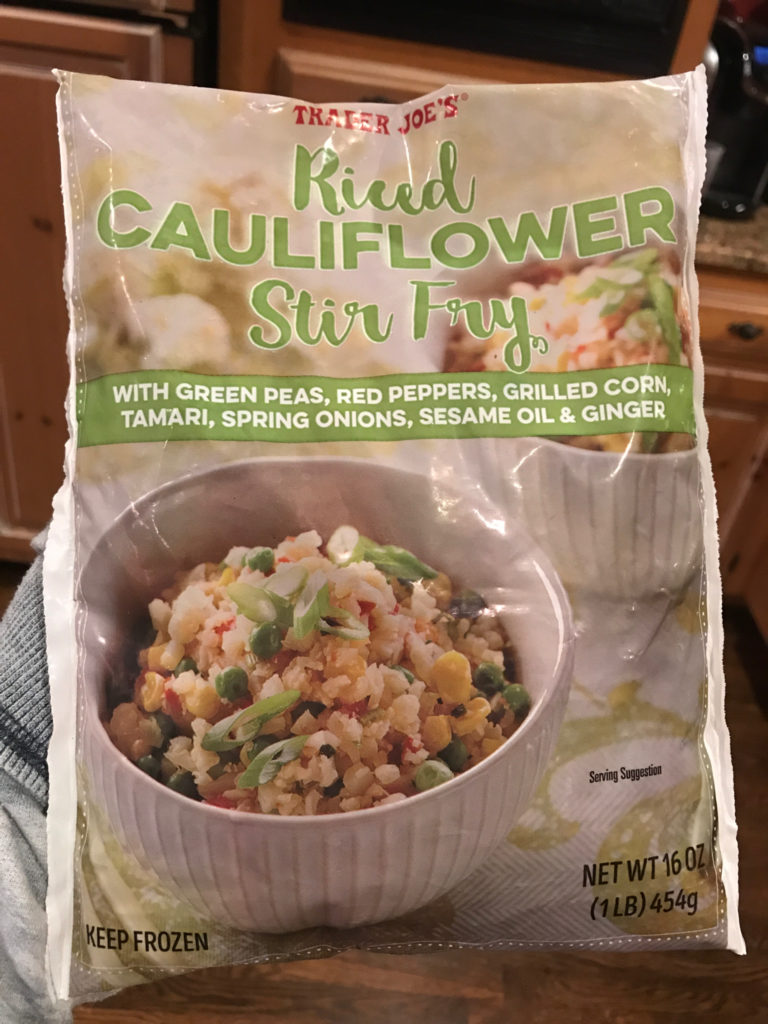 I added in some Rotiserrie Chicken Breast for a 1 Smartpoint dinner.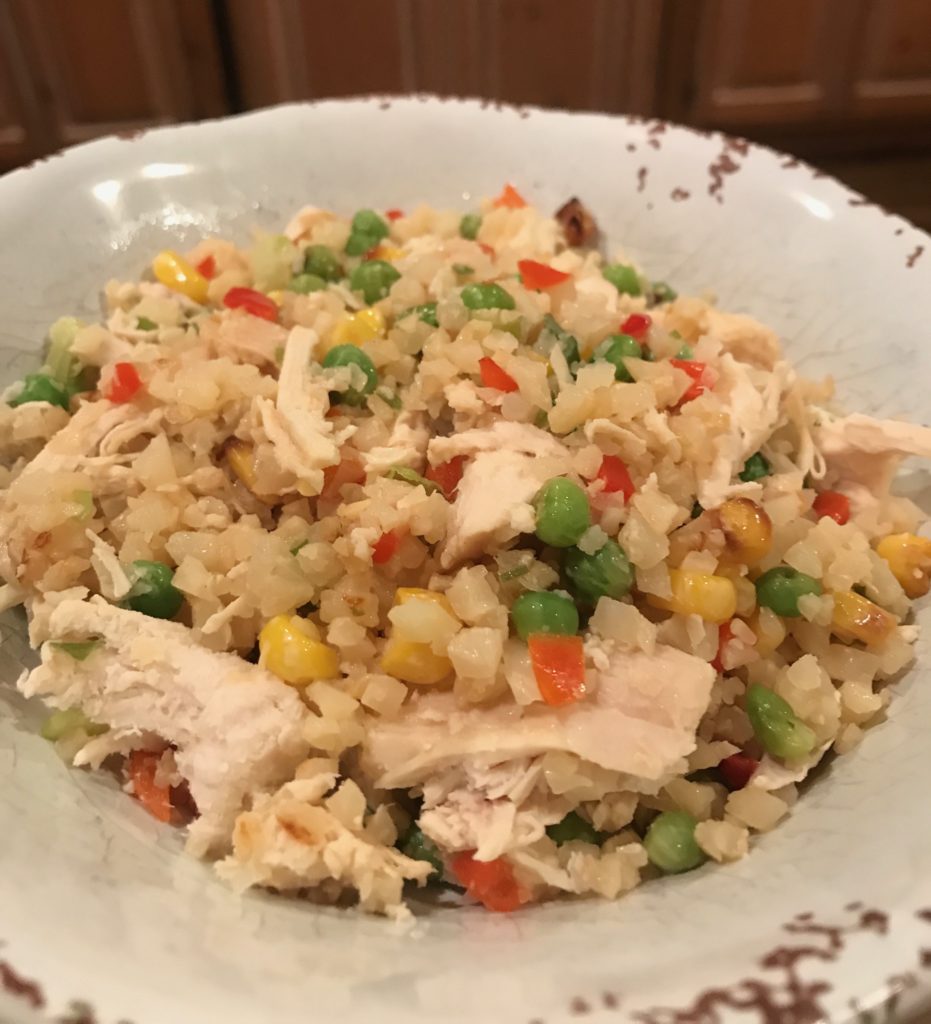 Just a reminder that Frozen Blueberries warmed up in the microwave (or in a pan on the stovetop) for two minutes make an amazing pancake topping!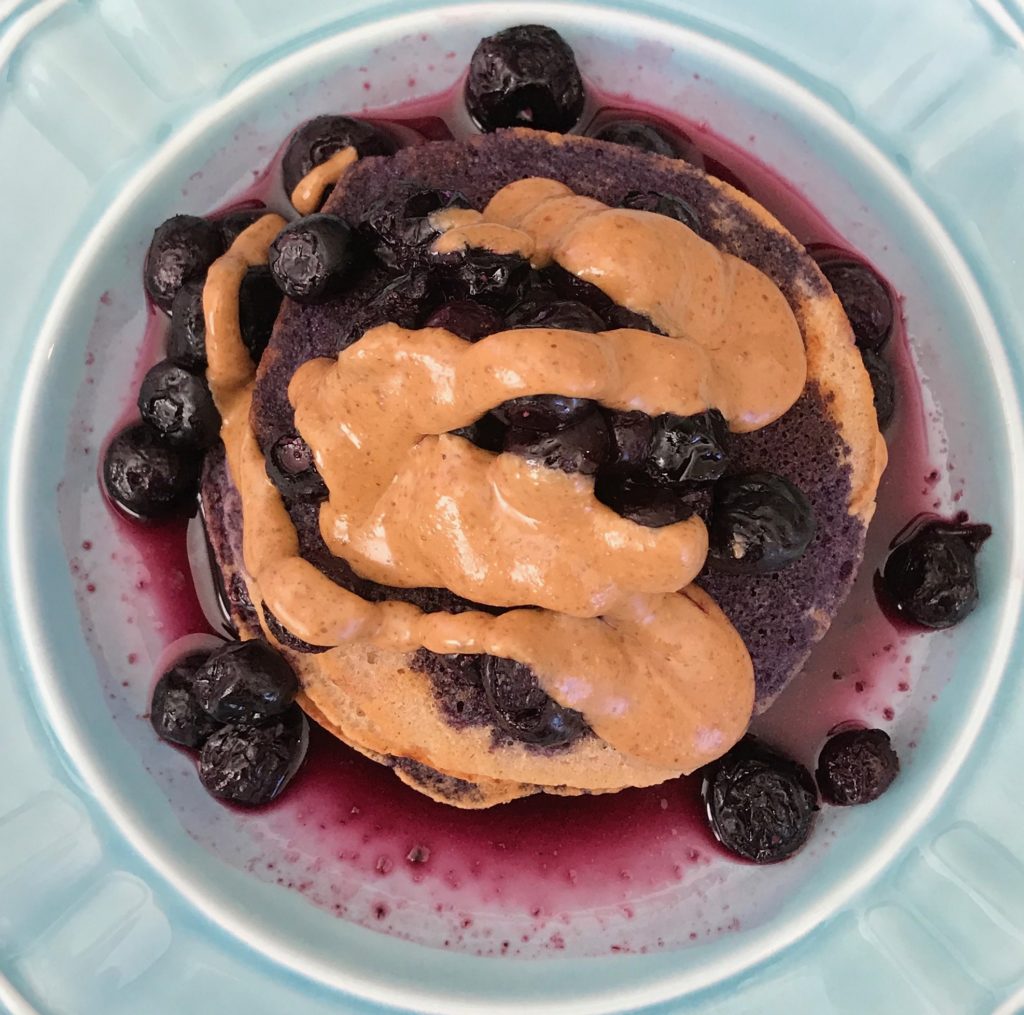 I bought this mix at Costco.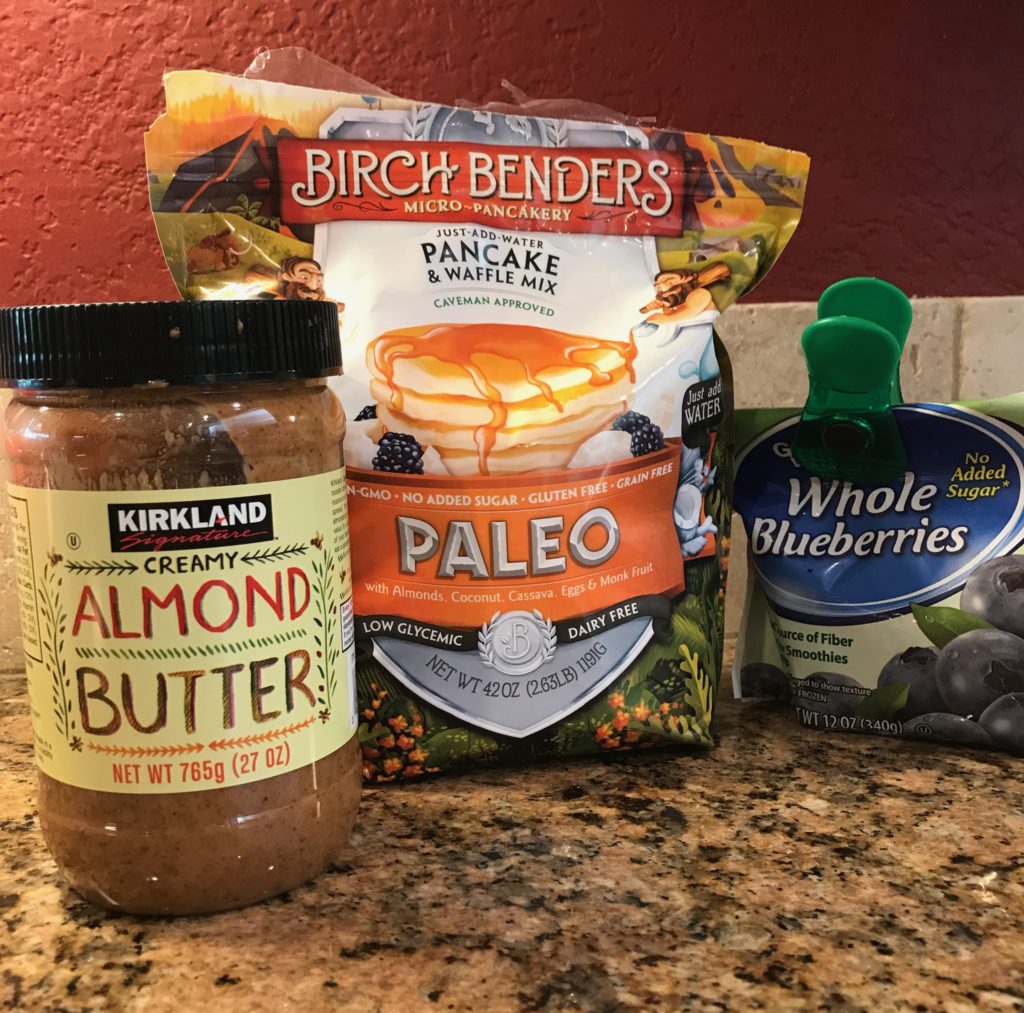 I was dreaming about PB&J, so this 6 Smartpoint deliciousness happened.
3 small pancakes (1/2 Serving of the Pancake mix, 3 SP) topped with Blueberries (0 SP) and 1 T. Almond Butter (3 SP)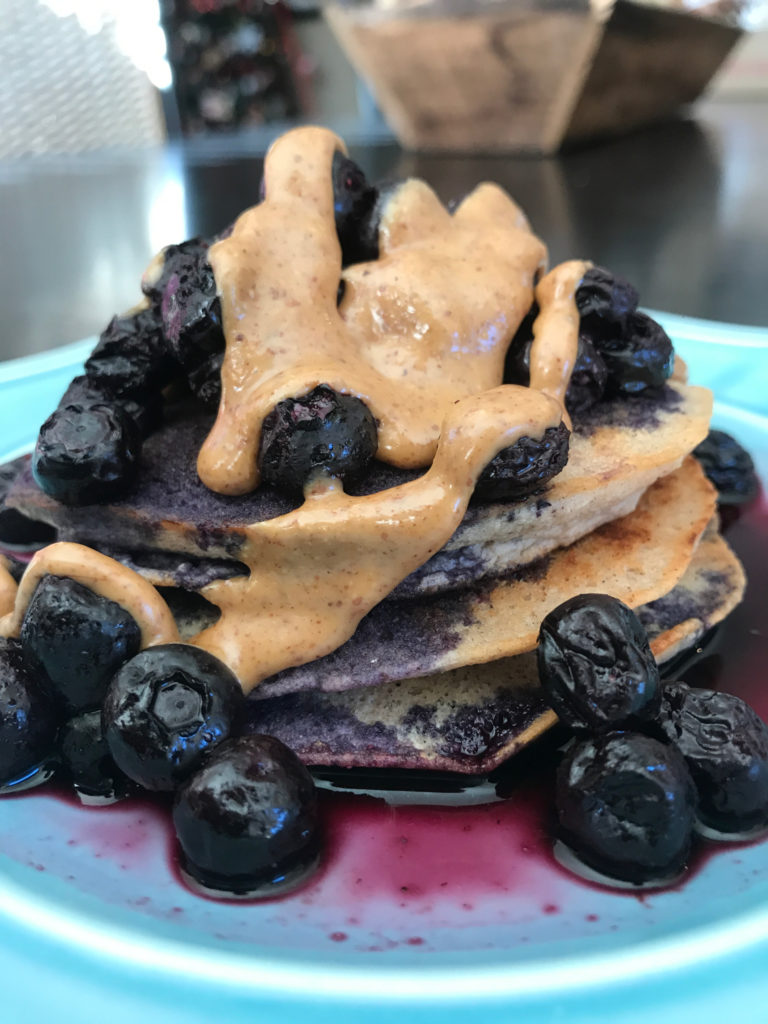 I hope you are all having a wonderful day!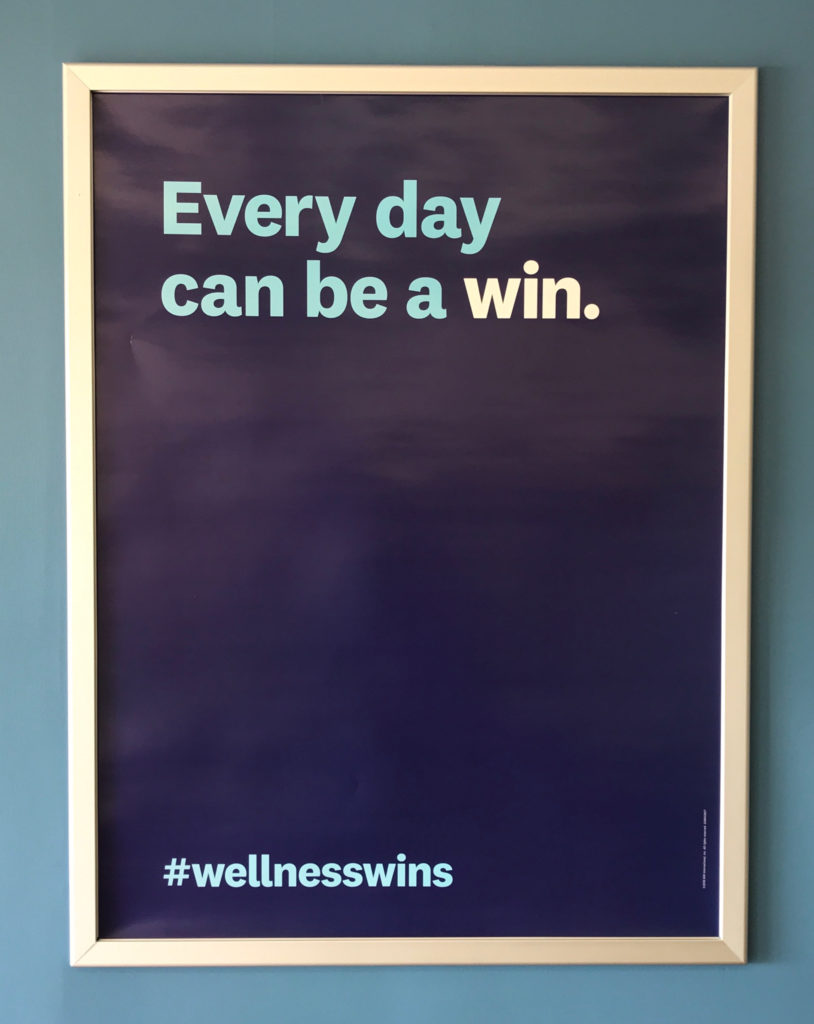 "love the life you live, live the life you love"