Mike had been wanting to remodel our master bath for years. He had this big tile shower that he wanted to build. He had walked me through what he wanted to do several times. I loved all of his ideas. We have lived here for almost 20 years.Mike actually designed and built our house. The upstairs carpet had never been replaced and we had carpet in our master bath. Gross, I know.
Mike began this project in June, 2017.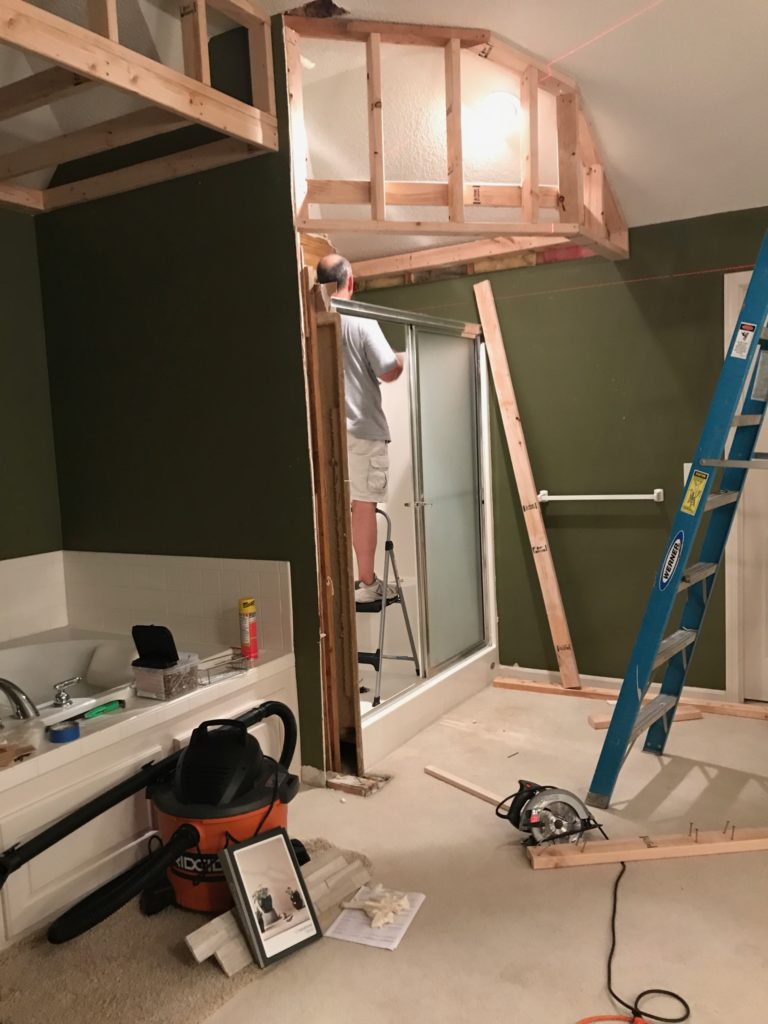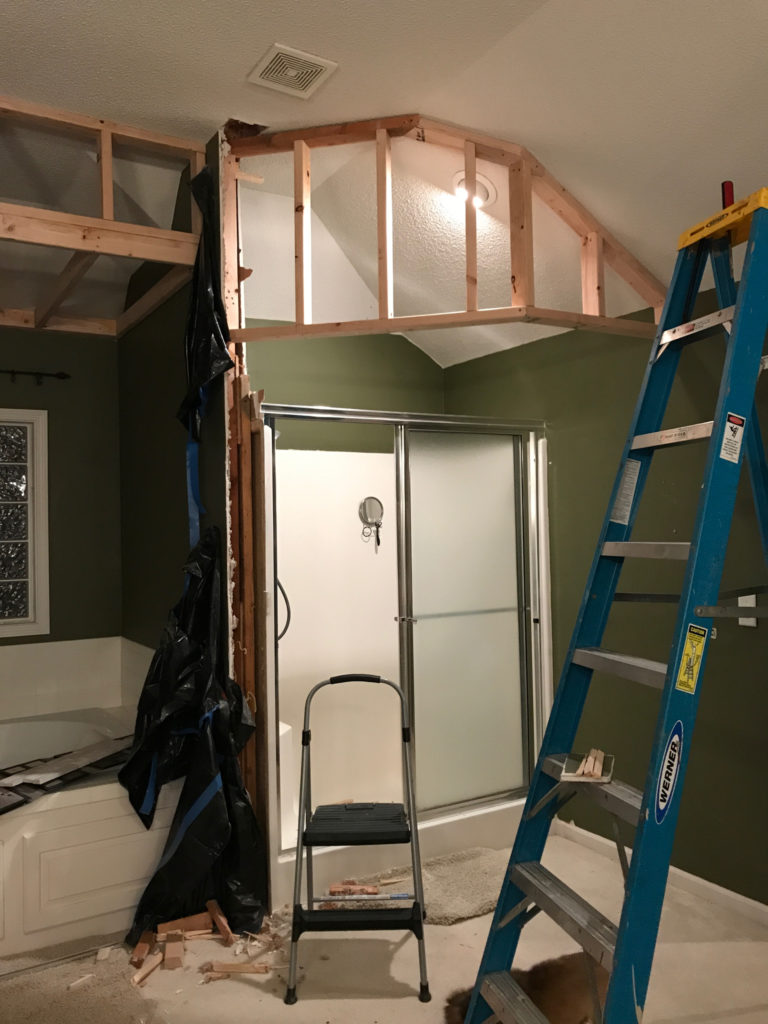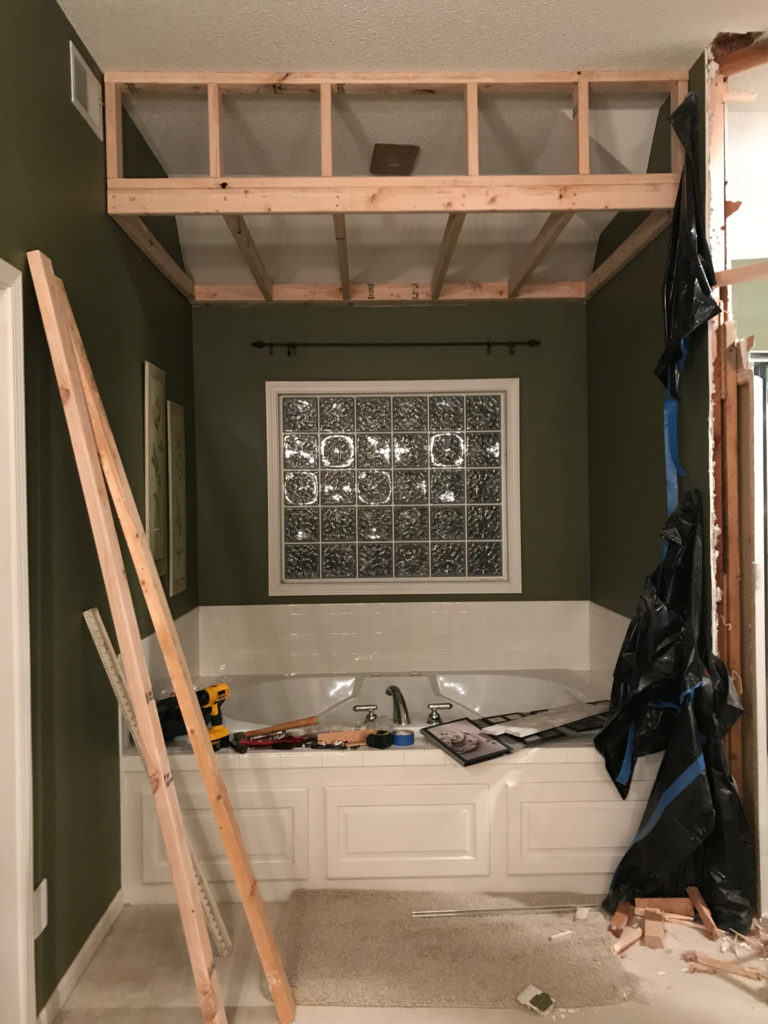 Anyone remember when we discovered we had bats??? It was all during this bathroom remodel! We think they're gone?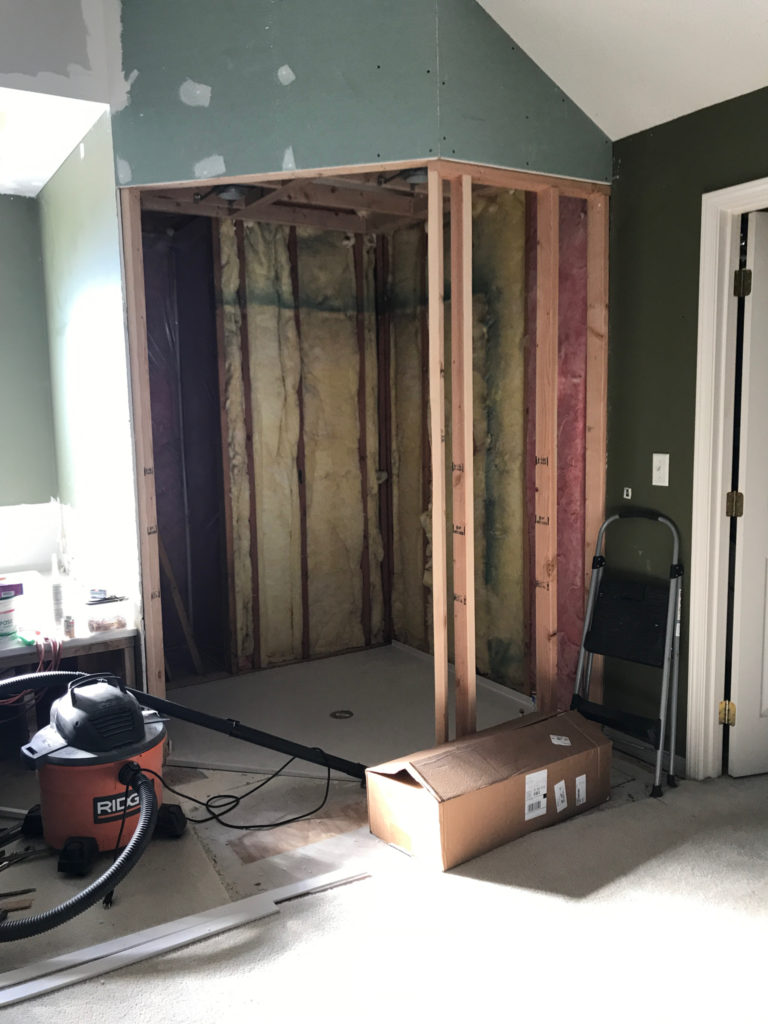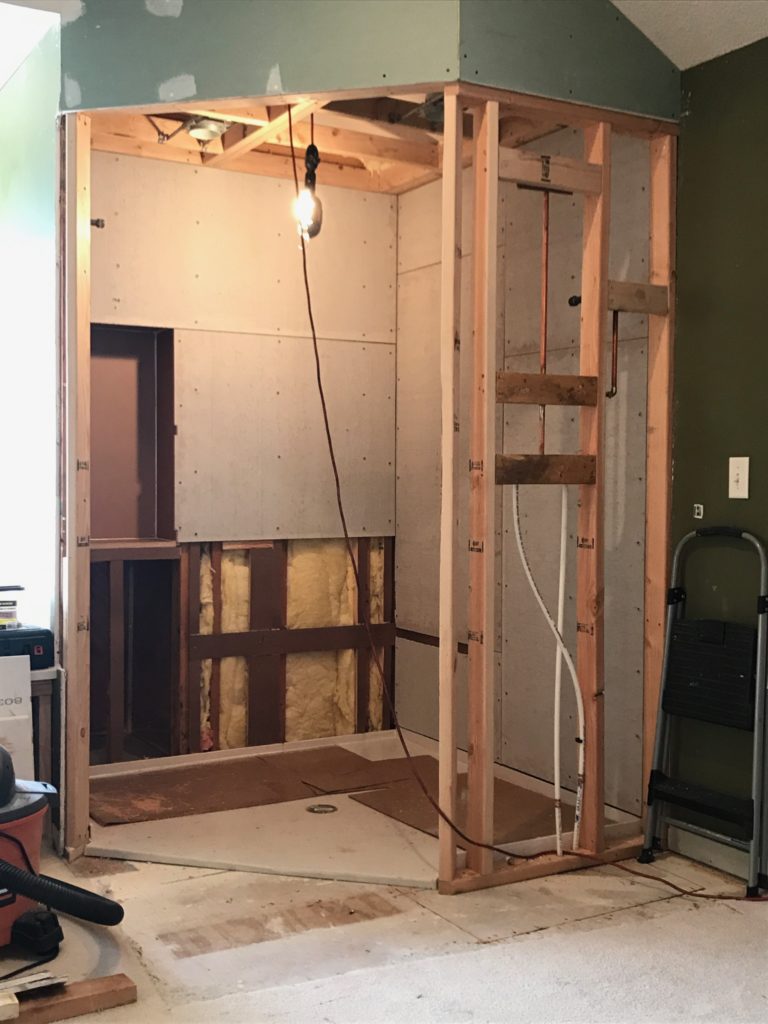 The bathroom looked like this for a really really long time. Like…..a really long time.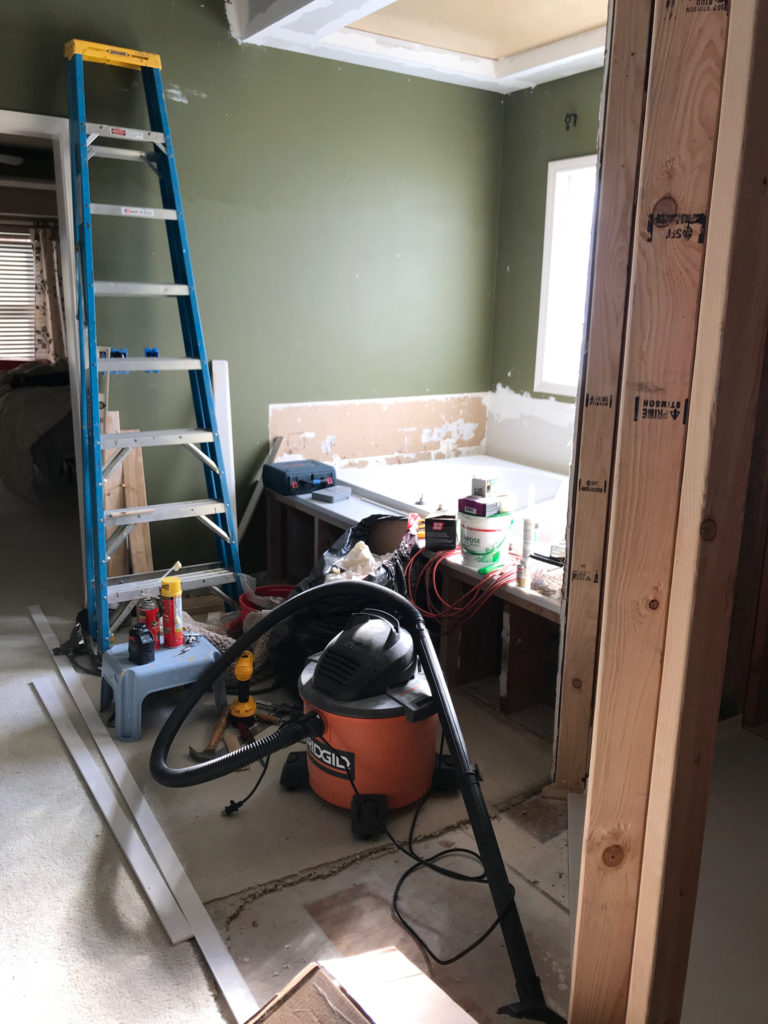 I can see myself in the mirror in this picture. I'm on crutches. That means that this picture was taken one year after this project started. I was now going down to the basement to shower because we have a larger shower down there than the guest room has and a shower chair fits in it. I just kept telling myself how nice it would be when it was all done.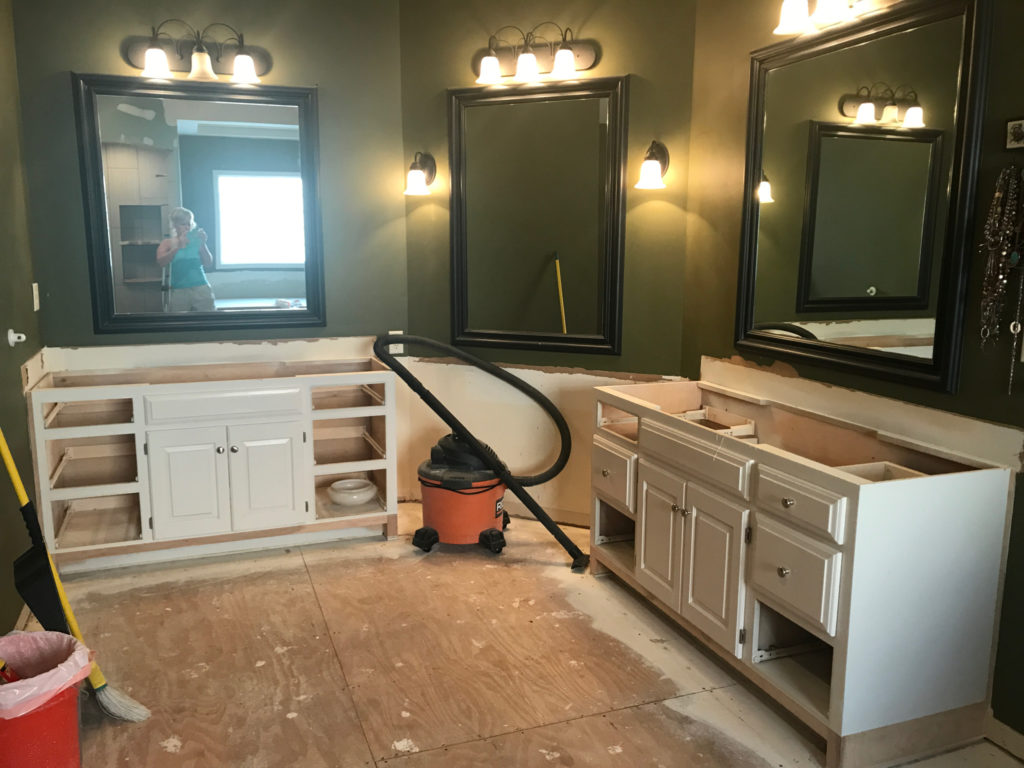 If you've been reading for a while, then you know that weeks after Mike started the remodel…..cancer, floods, surgery, cancer, floods, surgery, etc.
Mike worked on the project a little at a time, and at some point he put things on hold. The project and all that was happening in life became a tad overwhelming.
On August 1st of 2018, Mike got back at it and decided to hire out a few things to get it all done.
I'm so happy.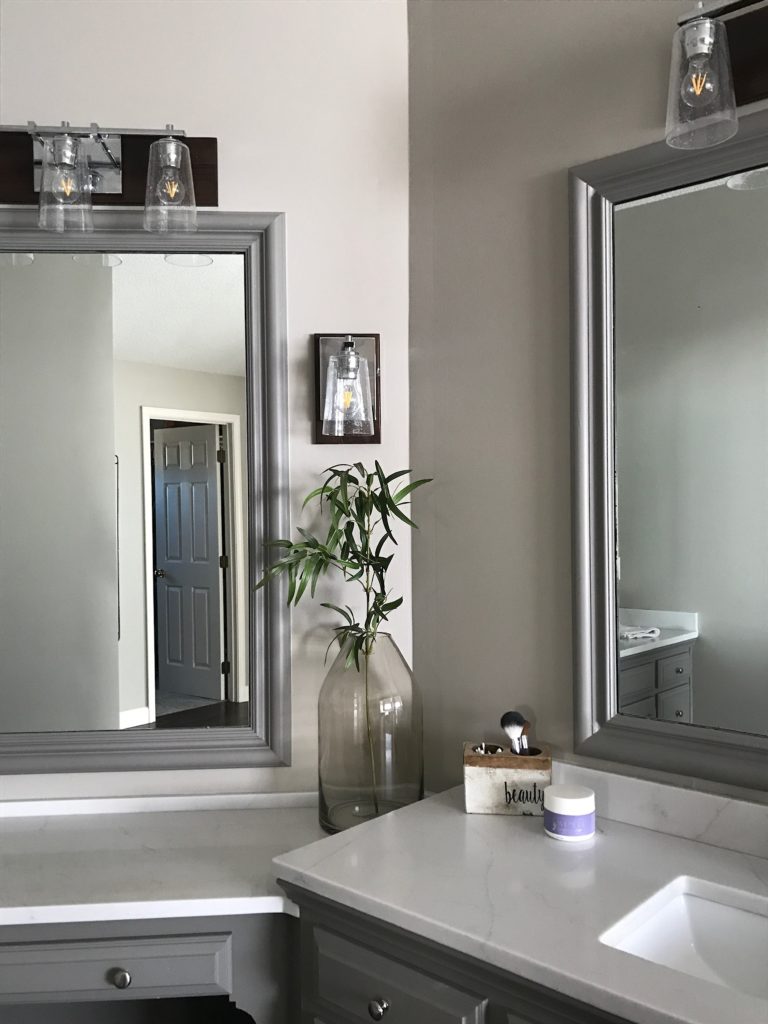 I'm still shopping for just the right vanity stool.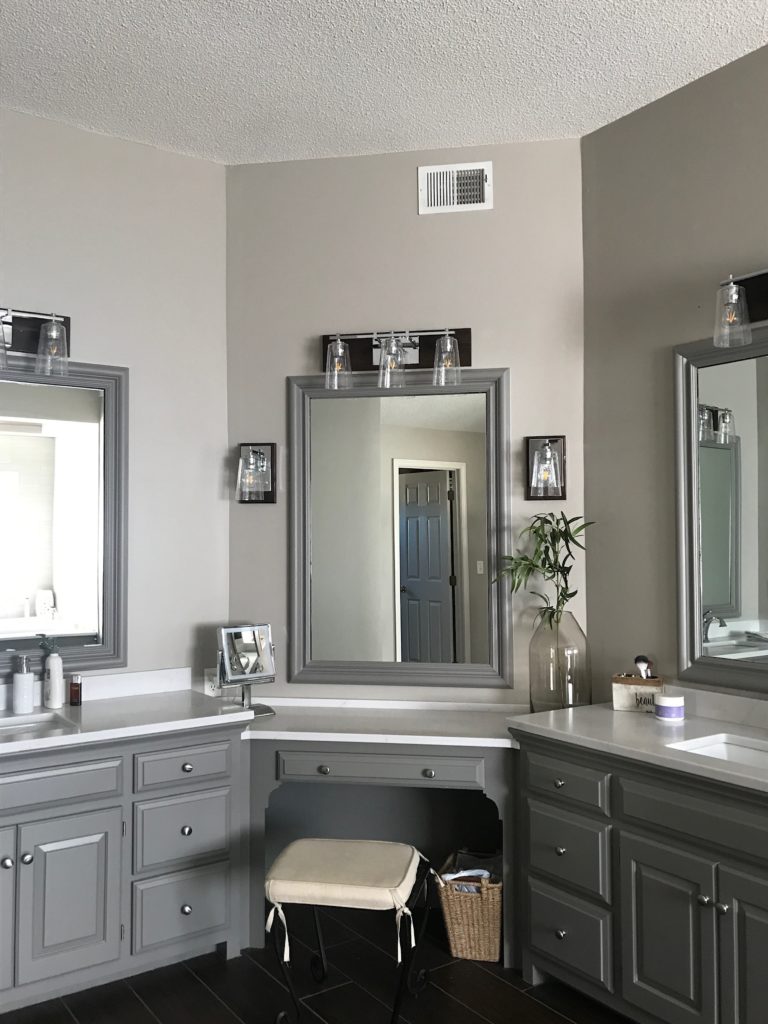 Mike found these lights that he liked but thought the base looked smaller than he wanted so he decided to mount them on a piece of stained wood. 
It's one of my favorite details!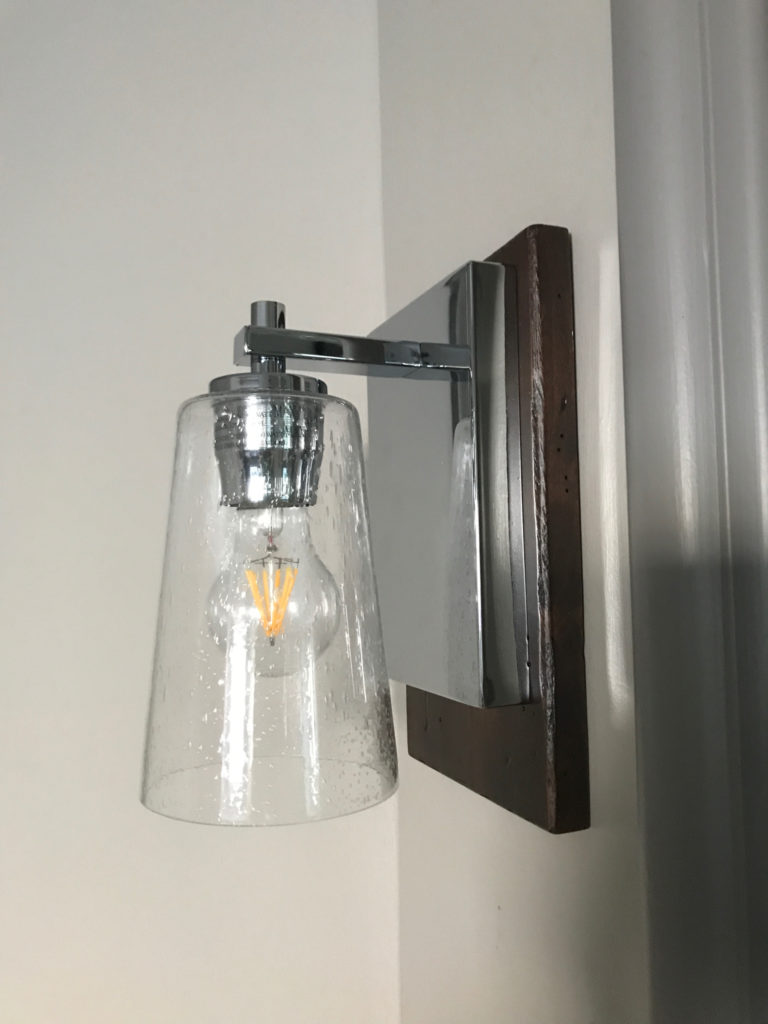 We briefly talked about replacing this jacuzzi tub with a soaker tub to keep up with the trends, but honestly, I love this tub, so it stays. 
I really love what he did above the tub!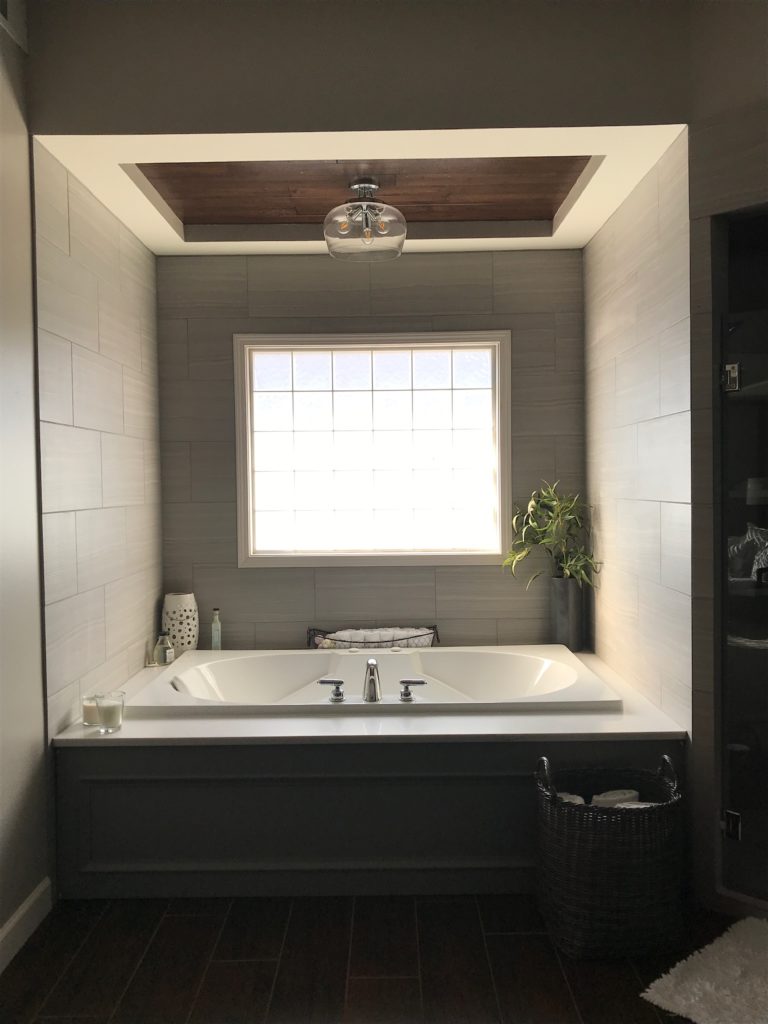 We had a shower curtain hanging there while waiting on the shower doors….which seemed to take forever!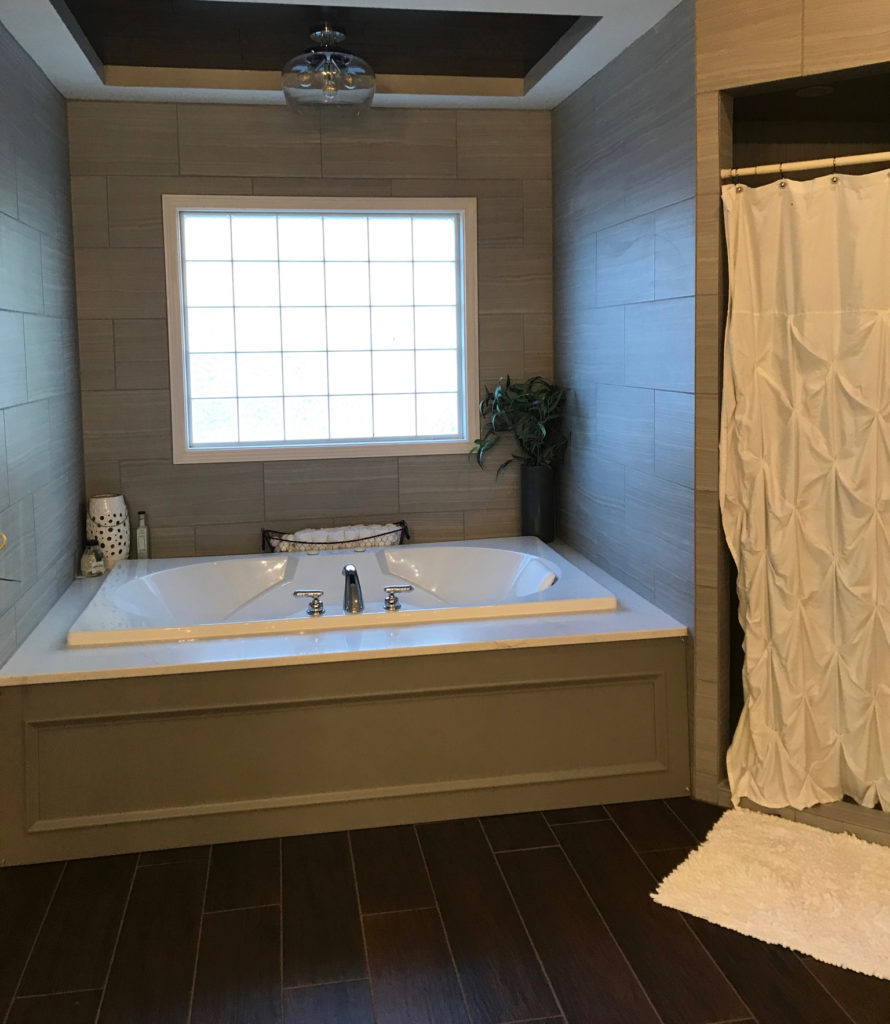 I really like the doors.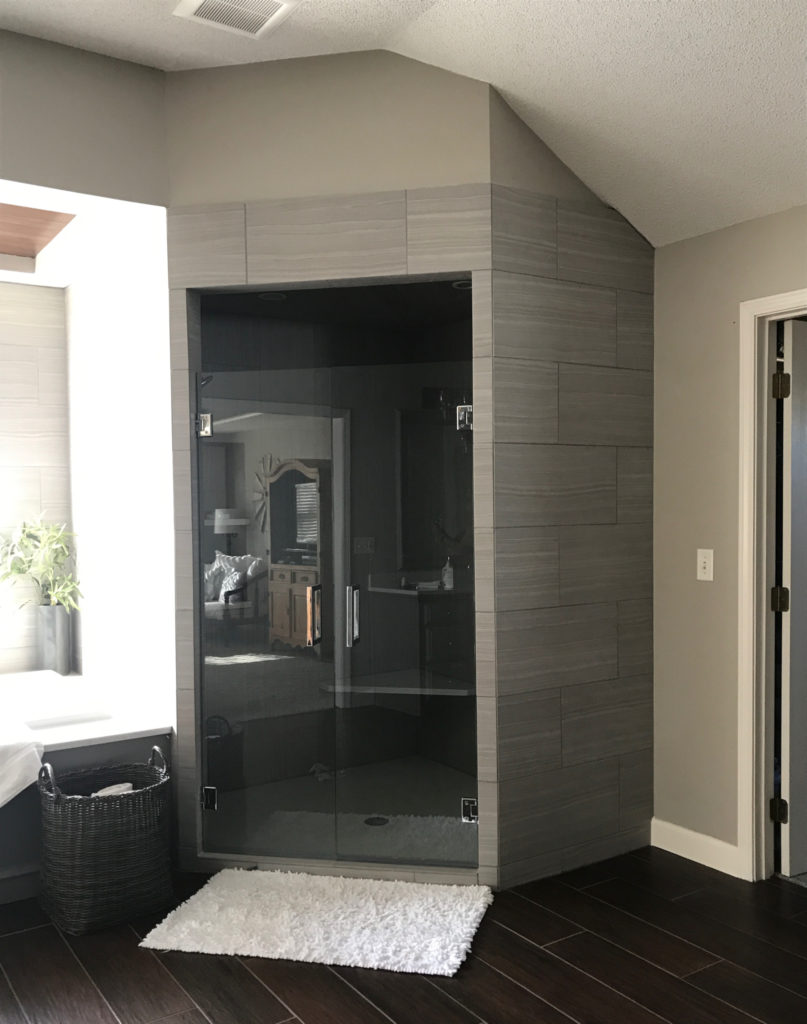 I couldn't get it all in the photo, but there is a shower head straight above the shower handle, the on/off thingy. lol This is my side. The two things at the bottom are body sprays, and I highly recommend them!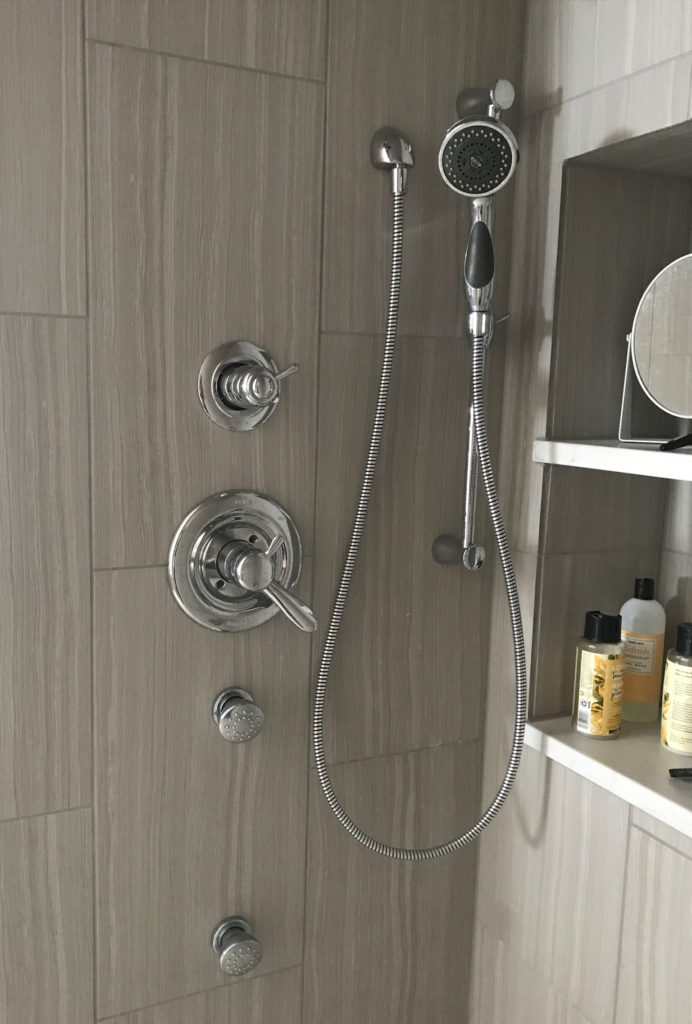 His side.
Occasionally, I turn on everything and just stand in the middle. it's like the best day ever!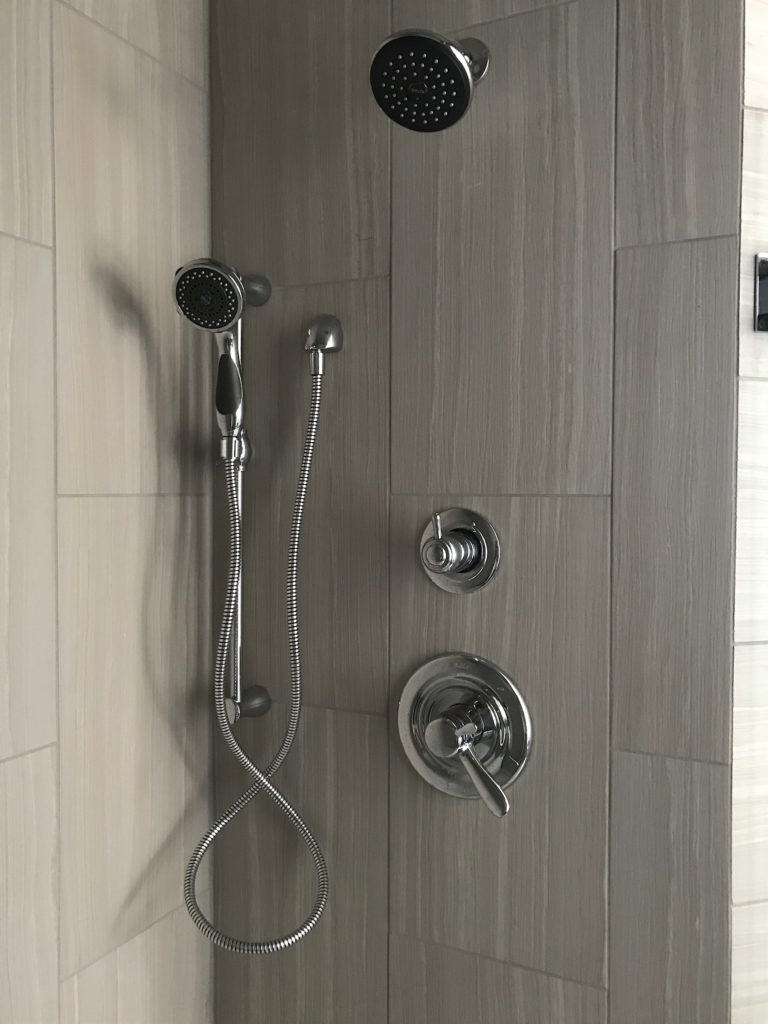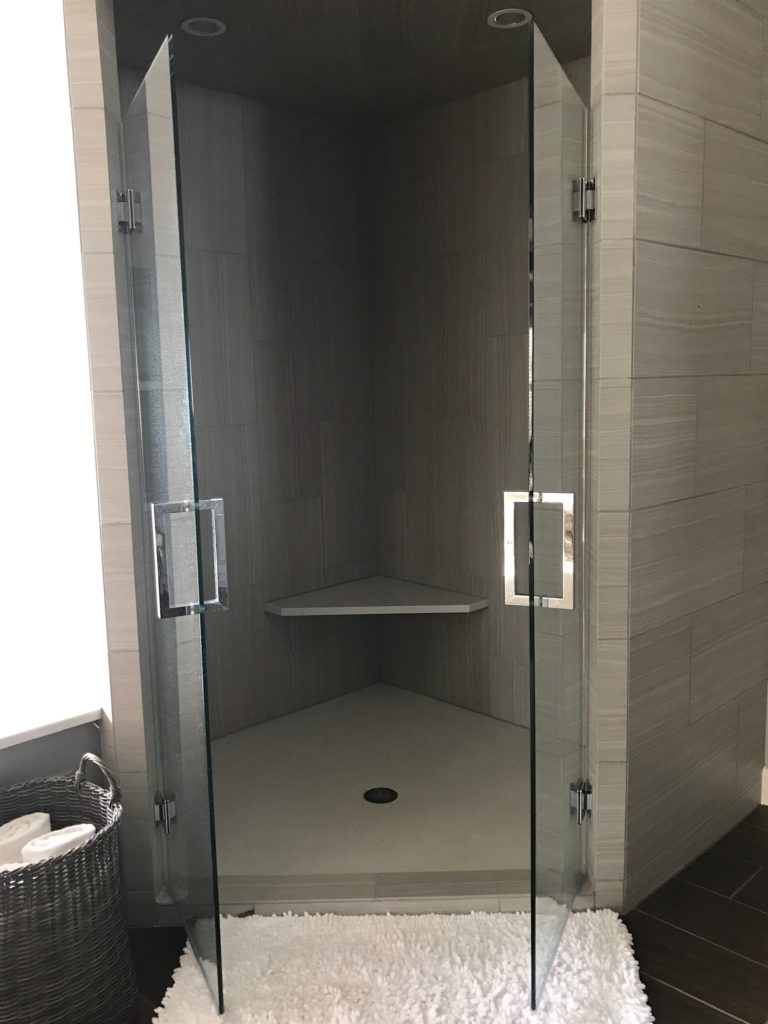 Um, the tile floors are heated.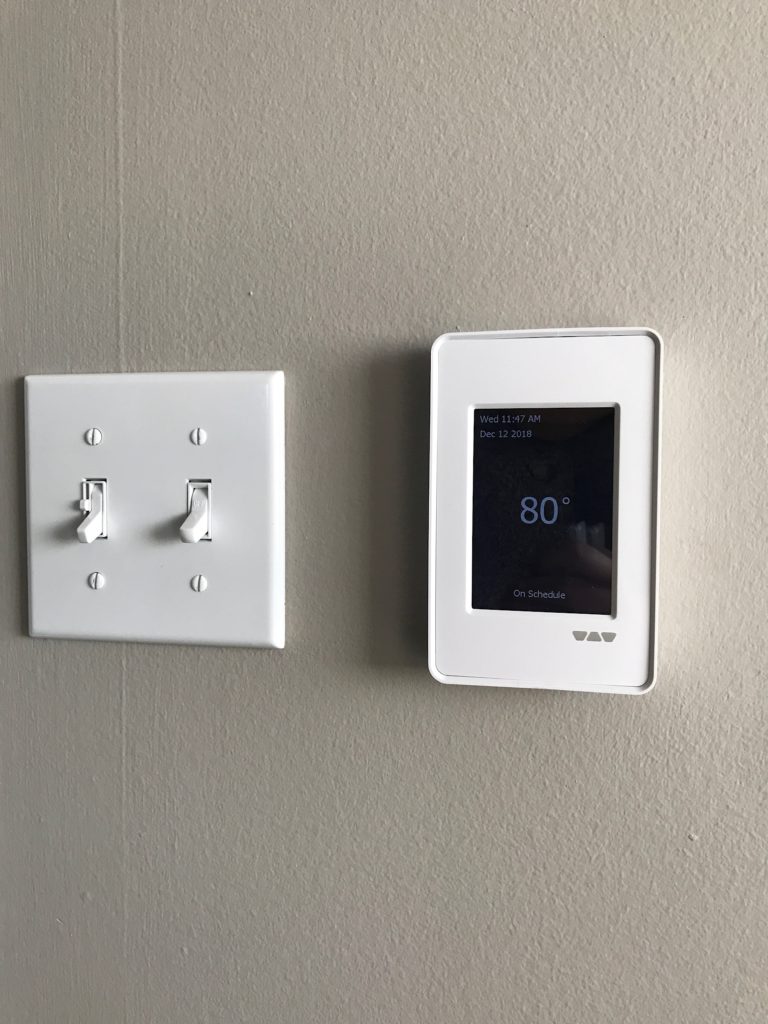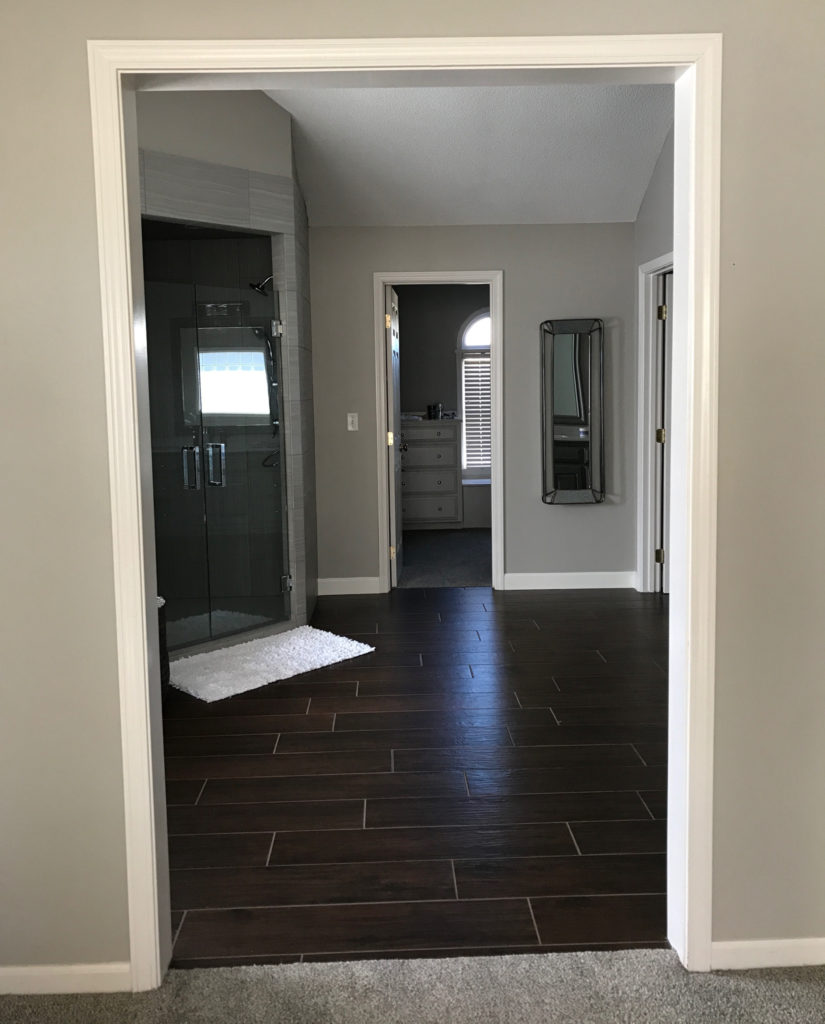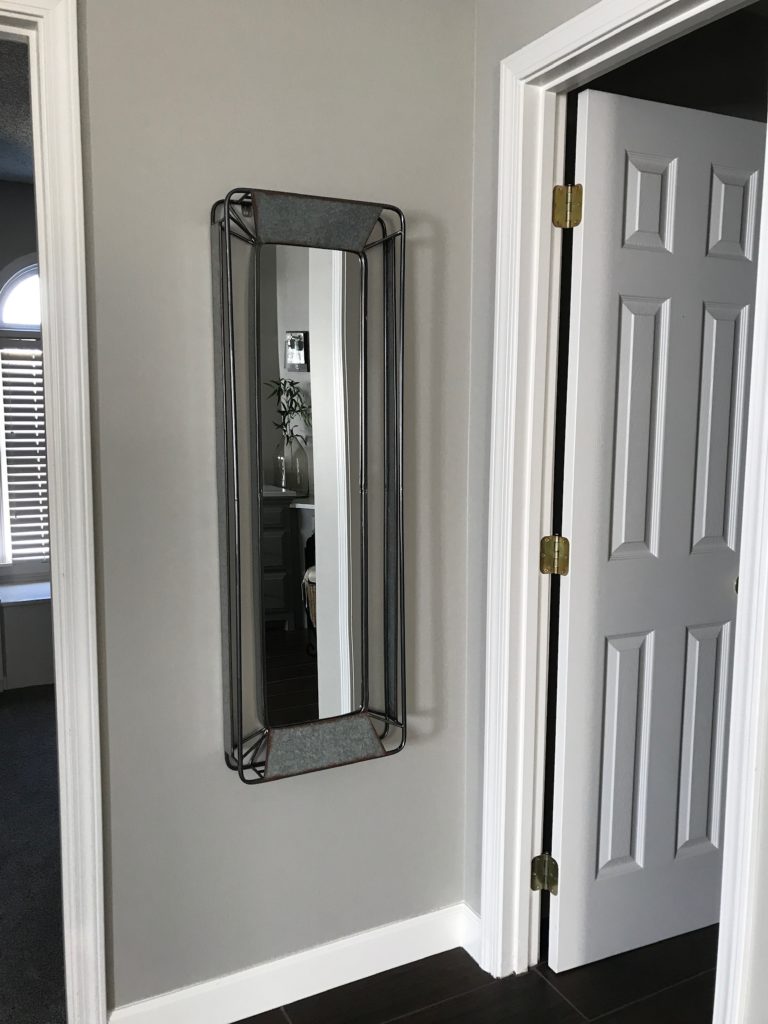 We painted the bedroom and I bought all new white bedding, pillows and lamp shades. New gray carpet throughout the upstairs. I was going to order new blinds/shades, but I couldn't find anything I love, so for now, we are sticking with our old white plastic blinds. They look great during the day when they are open! ha!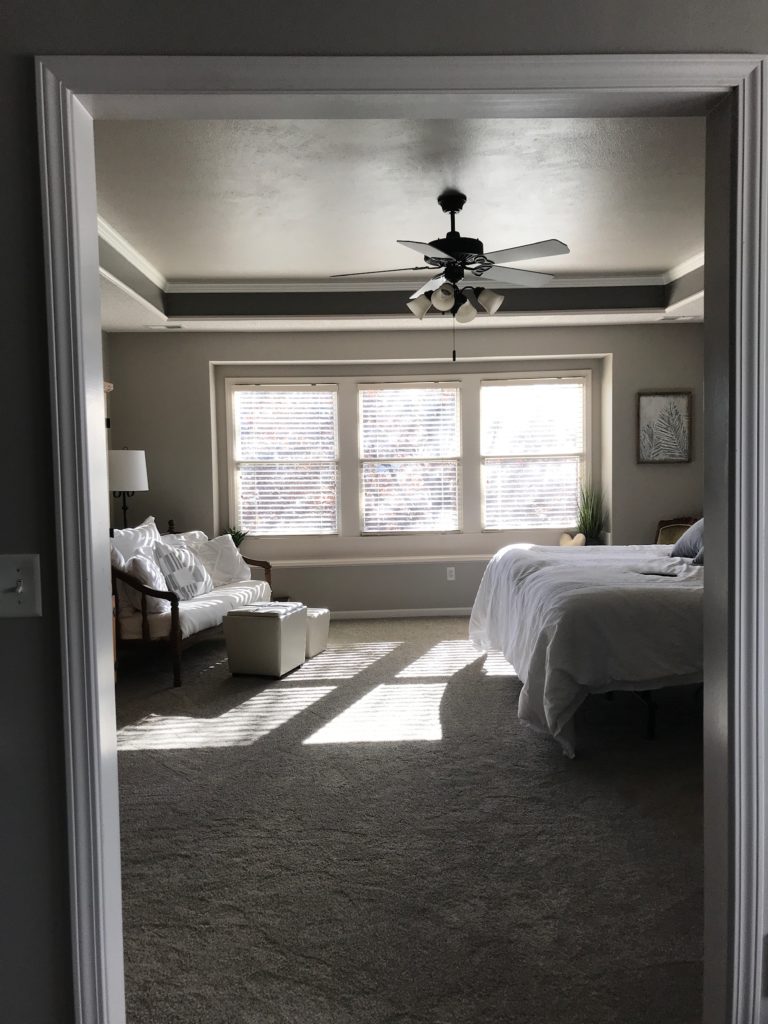 I'm currently shopping for a Pouf to replace those stools.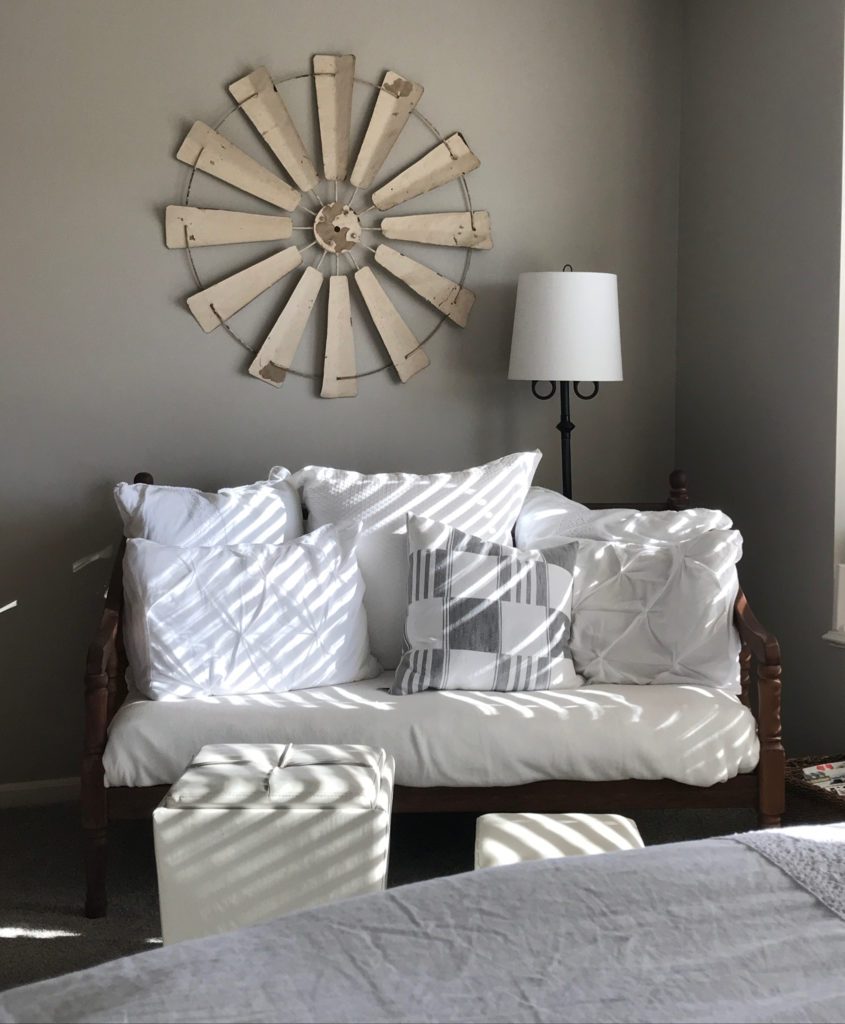 Mike is going to build a headboard and a frame for our geriatric (sleep number) bed, but I'm in no hurry. Good thing, huh? I know it will be beautiful when he gets to it.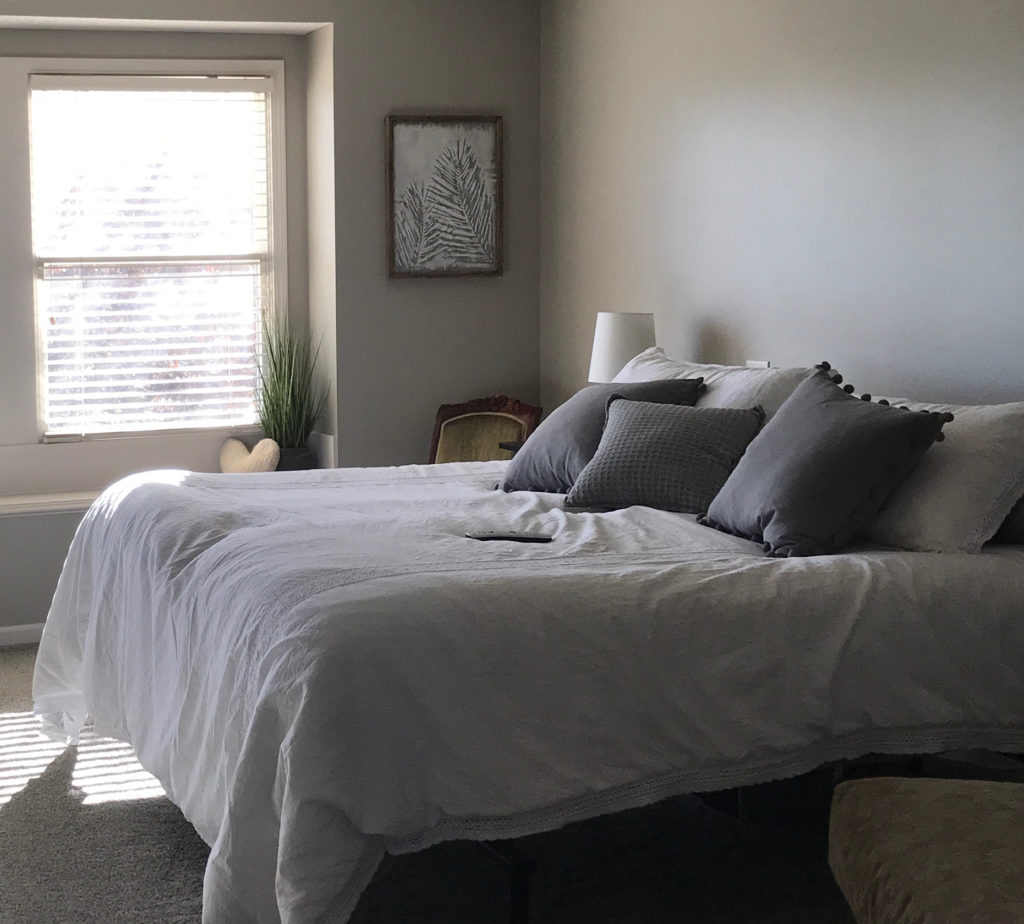 I love the bedspread I found at Target.
I wanted one that was not only white and comfortable, but long enough to cover the parts of this bed that make it look like a hospital bed. Success.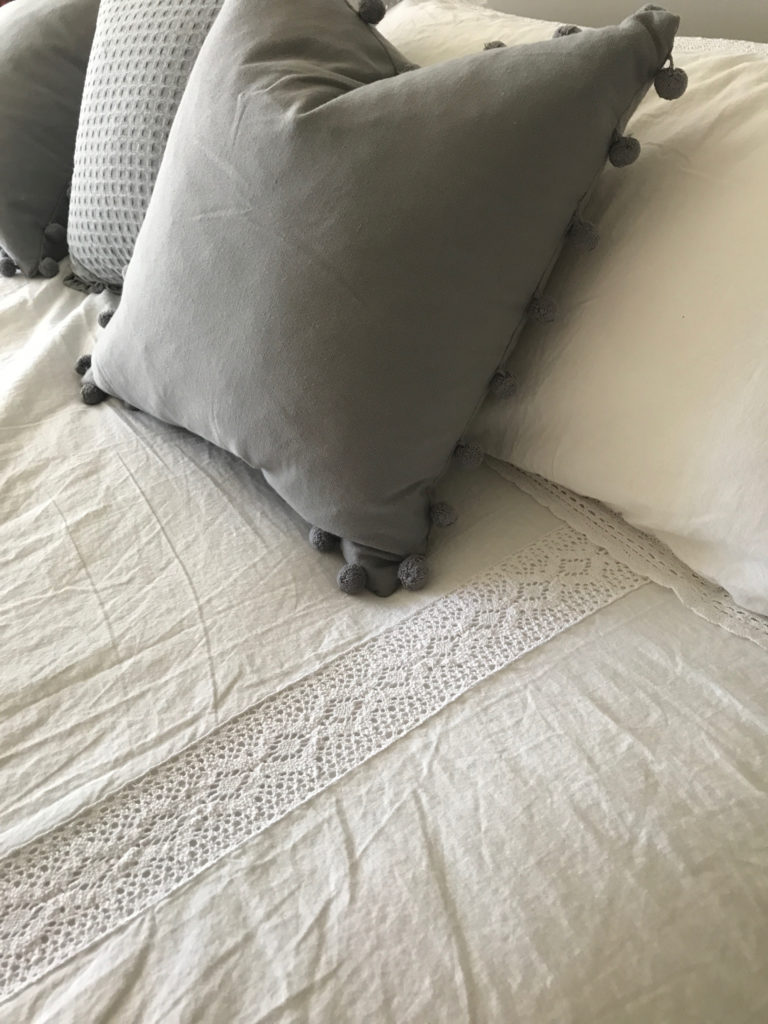 Things look a little different, huh?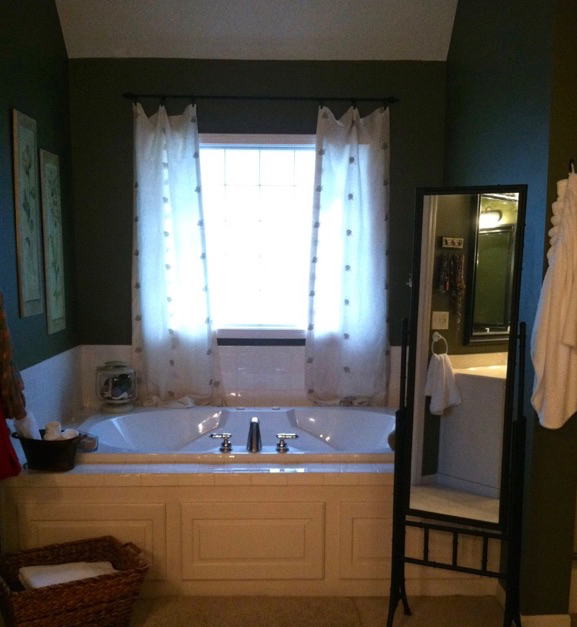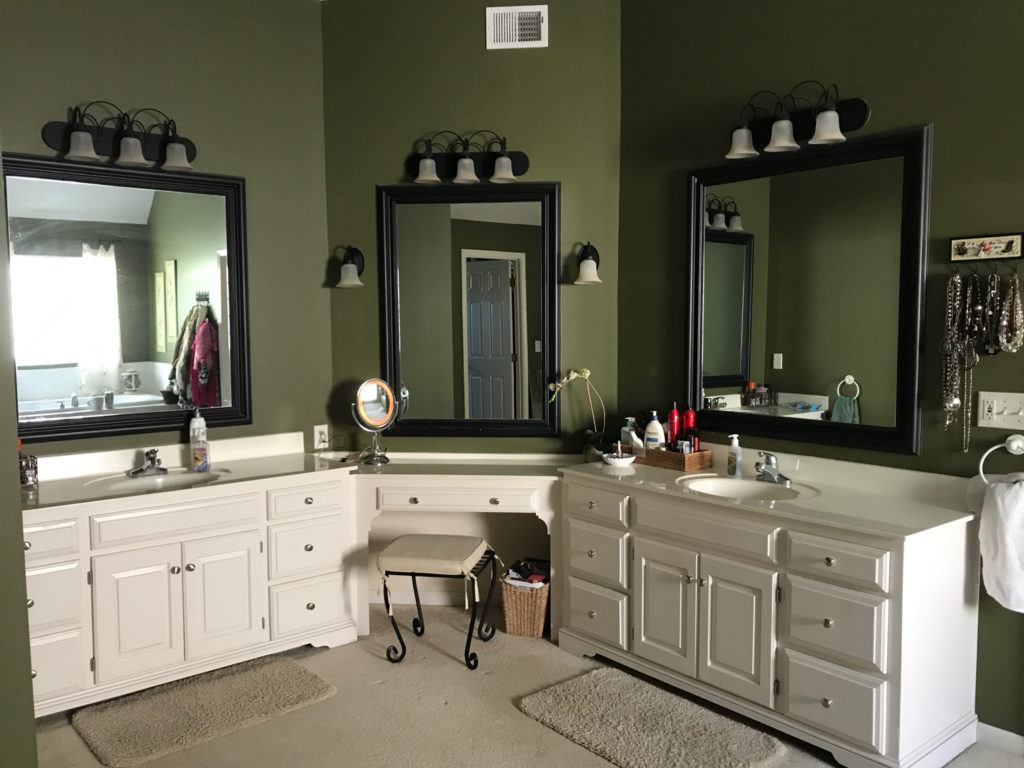 Some things are worth waiting for.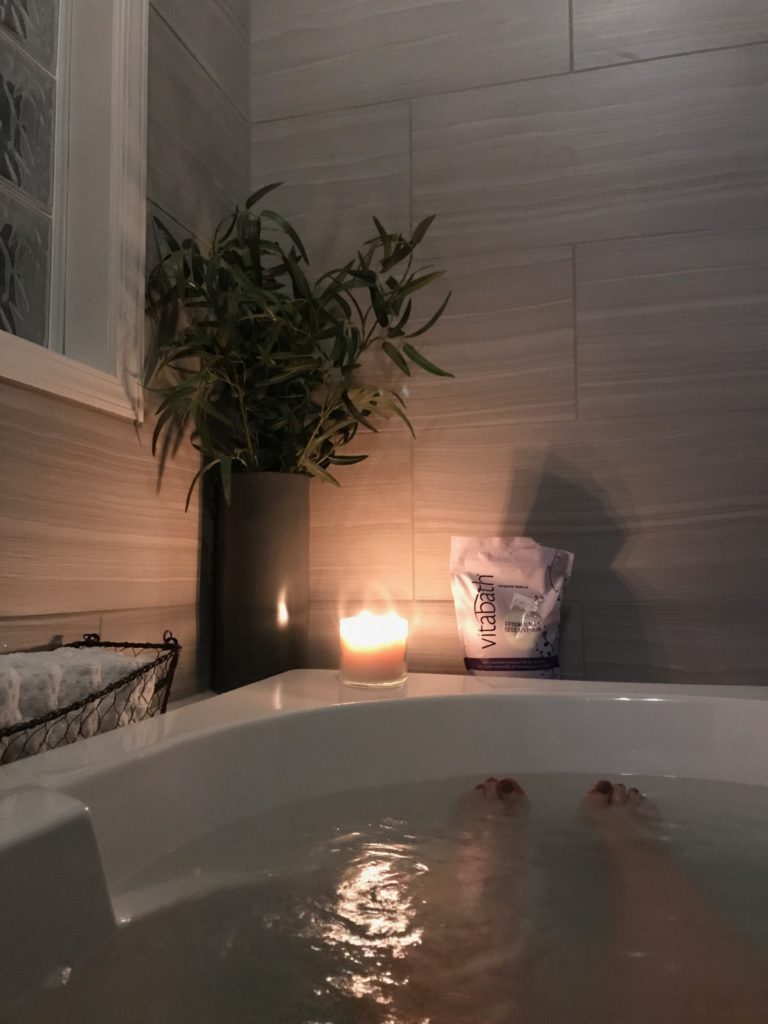 "love the life you live, live the life you love"