It's snowing here again this morning. We have zero groceries, so I likely should have paid attention to the forecast yesterday! I've got the day to myself, so snow boots and a hoodie sound like my attire for the day.
I met my dad for breakfast on Saturday to celebrate his birthday. After that, I came home and lounged for the majority of the afternoon, then got a few simple chores done around the house. Friday's surgery was simple and the only limitations are no lifting over 5 lbs with my right hand. I feel great so I'm happy to not be all drugged up and lazy.
Sunday was Liz's Celebration of Life and it was perfect.
Liz picked the venue and things were just as she wanted them. Liz wanted nothing more than to bring her family and friends together so they could all share with one another how they knew Liz and enjoy some apps and drinks. That is exactly what we all did. We had a party.
Liz truly loved Black and White, a Houndstooth pattern and splashes of red.
Liz chose the event space based on the decor of the room. This surprised no one and it was absolutely perfect!
Several family and friends honored Liz in their best Black and White and Houndstooth!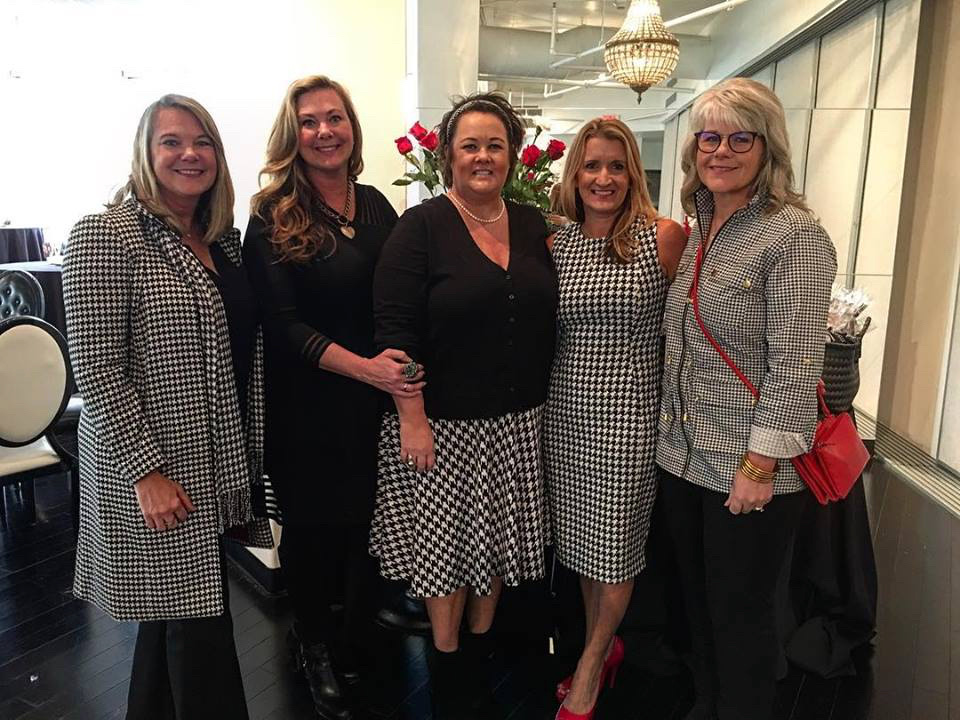 The party theme was spot on with Party Favors for the four legged friends. On the reverse side of this are directions to Liz's Bench at one of our local parks in the Off Leash Area.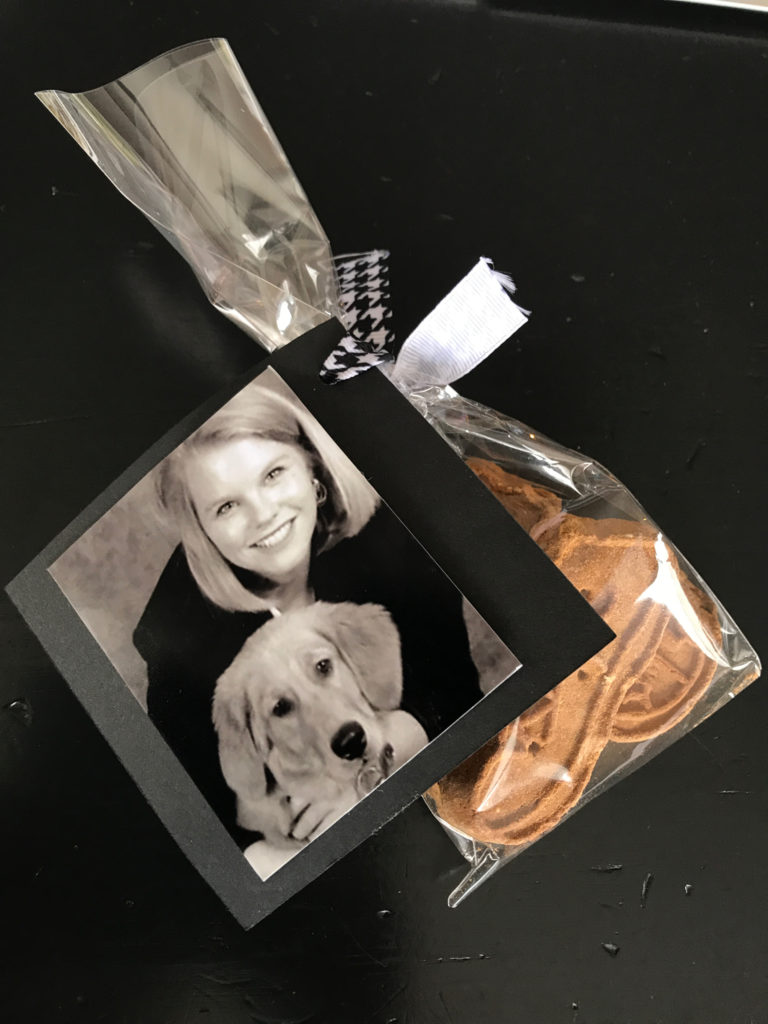 If you knew Liz, you knew Dooley. The event space even allowed Dooley to be there! It truly was perfect.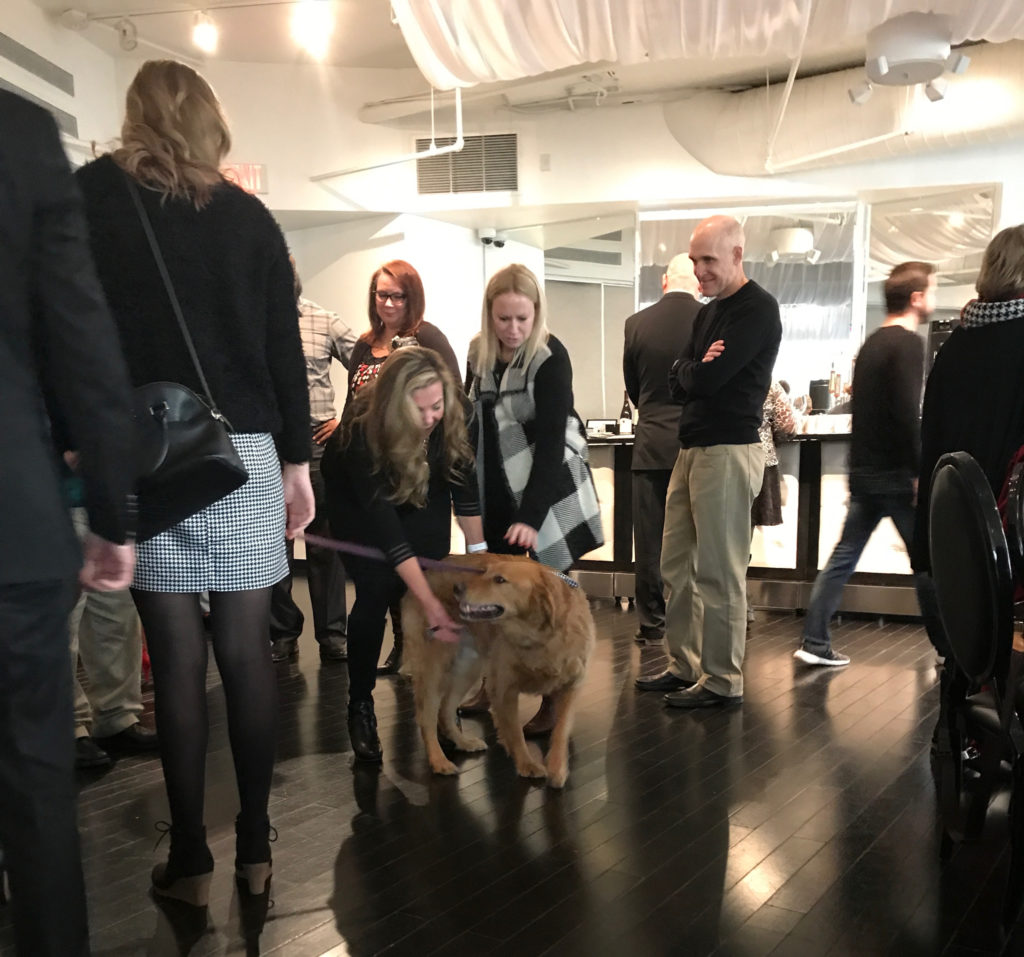 It was a wonderful afternoon celebrating a dear friend gone too soon.
RIP Sweet Friend.
Saturday
Breakfast – 8 SP?
Pretty Traditional – Eggs, Bacon and Hash Browns. When I don't know the points for sure, I make my best guess.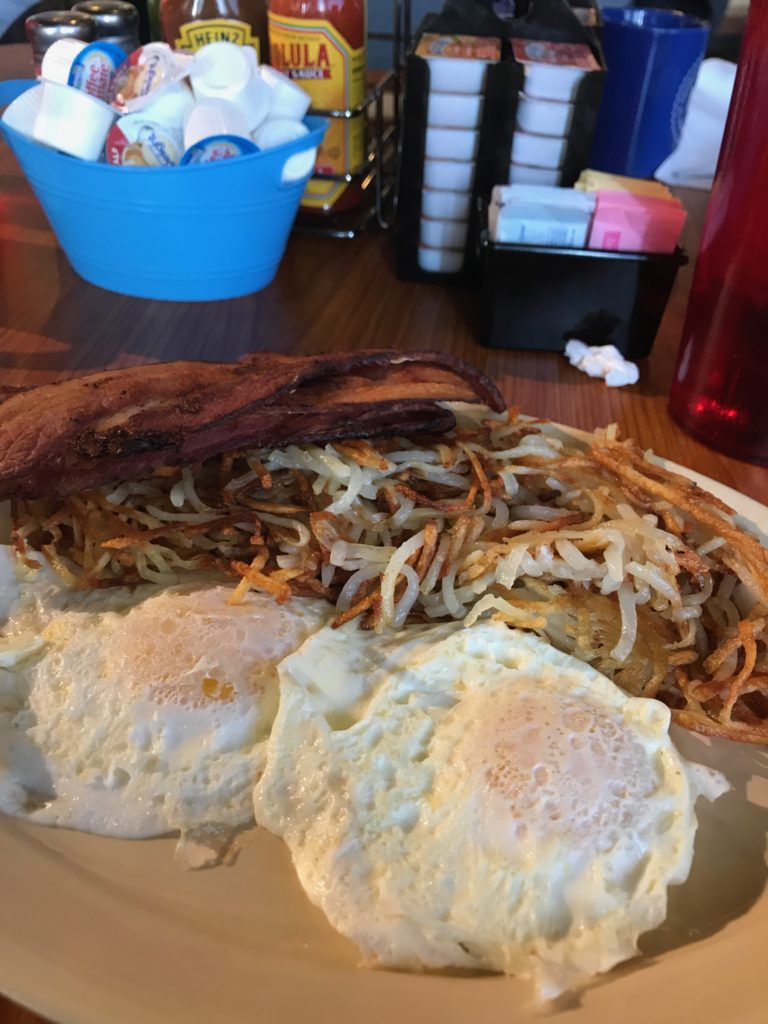 I gave half of my hash browns to my dad (Happy Birthday Dad!), then left a few on my plate along with some bacon. 
Leaving food on my plate has become much easier than it used to be.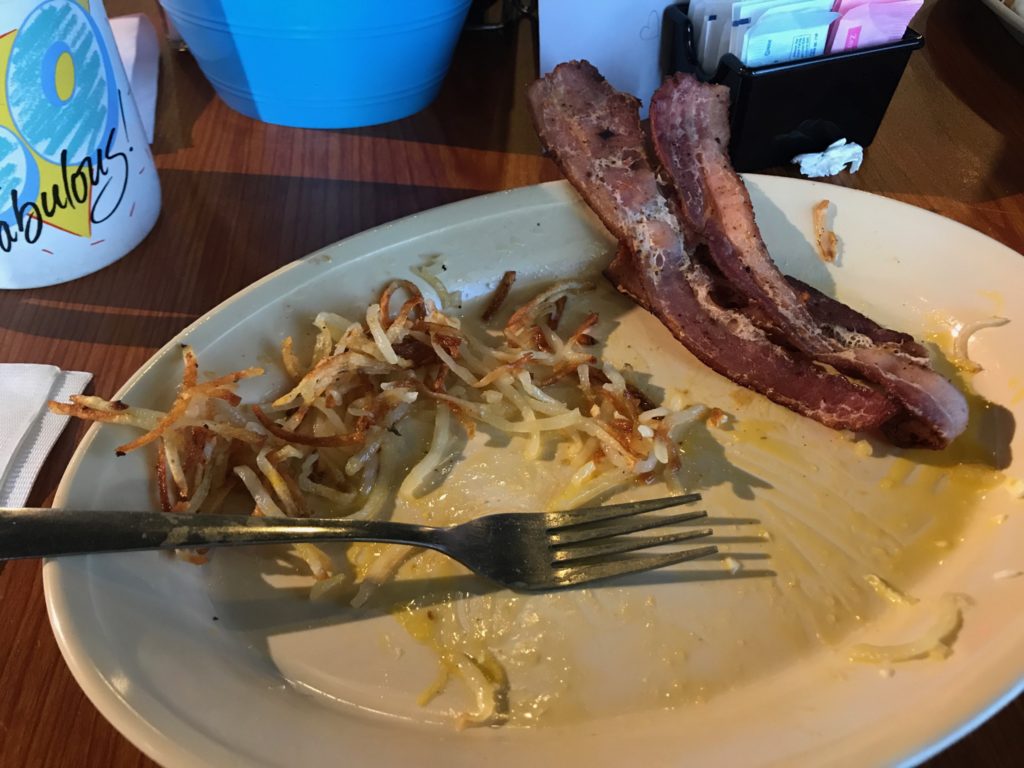 Lunch – 7 SP
These are similar to the RXBars that I like.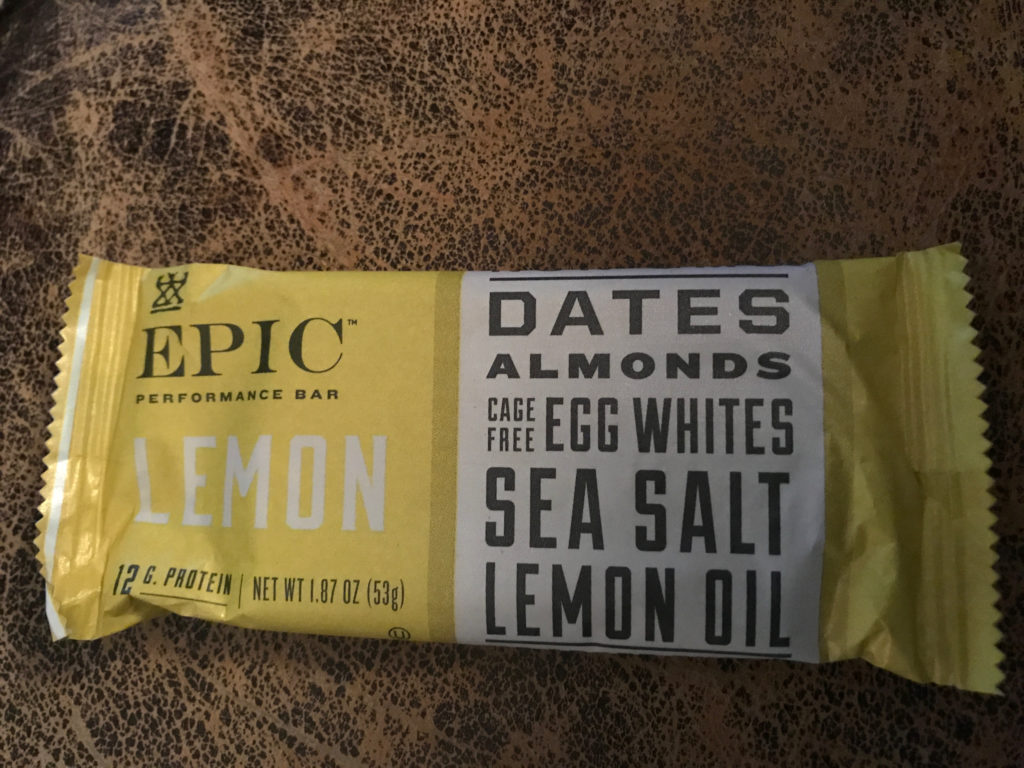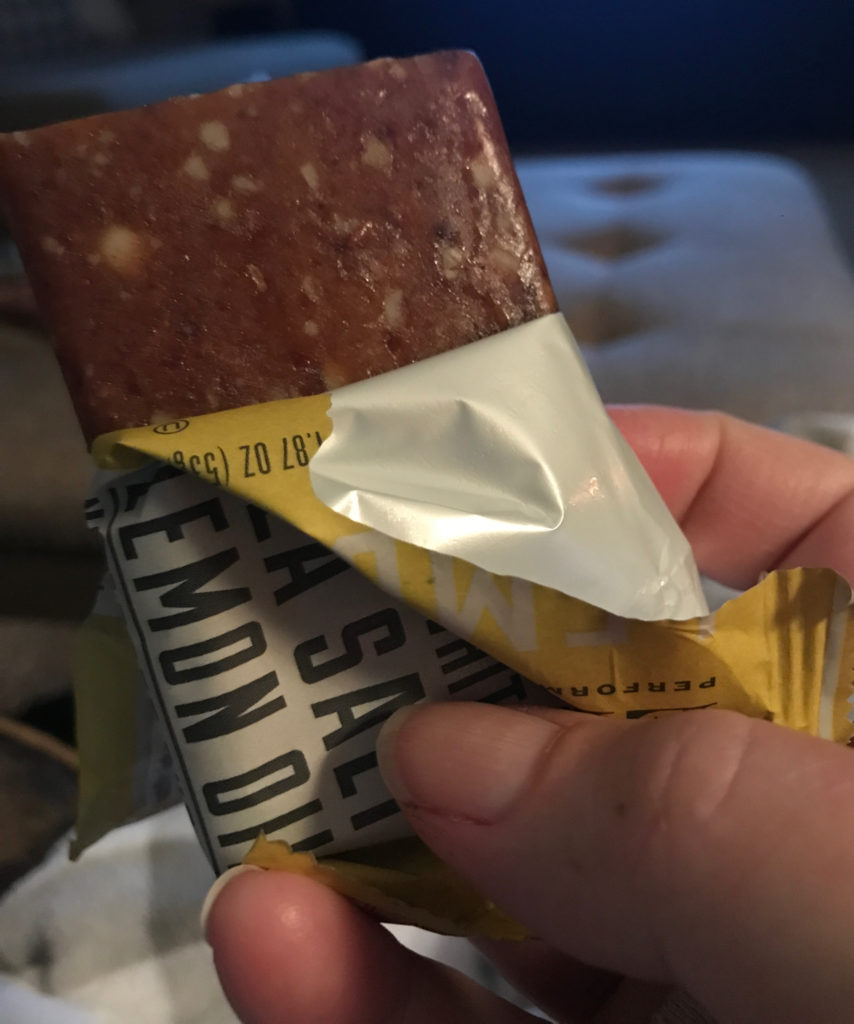 Dinner – 8 SP 
Mike grabbed us some Mexican take out.
This taste about as good as it looks? It was a tad blahhhh
Shrimp Fajita's, no beans, no rice, extra peppers and onions. Guessing on these points for the Oil and Guac.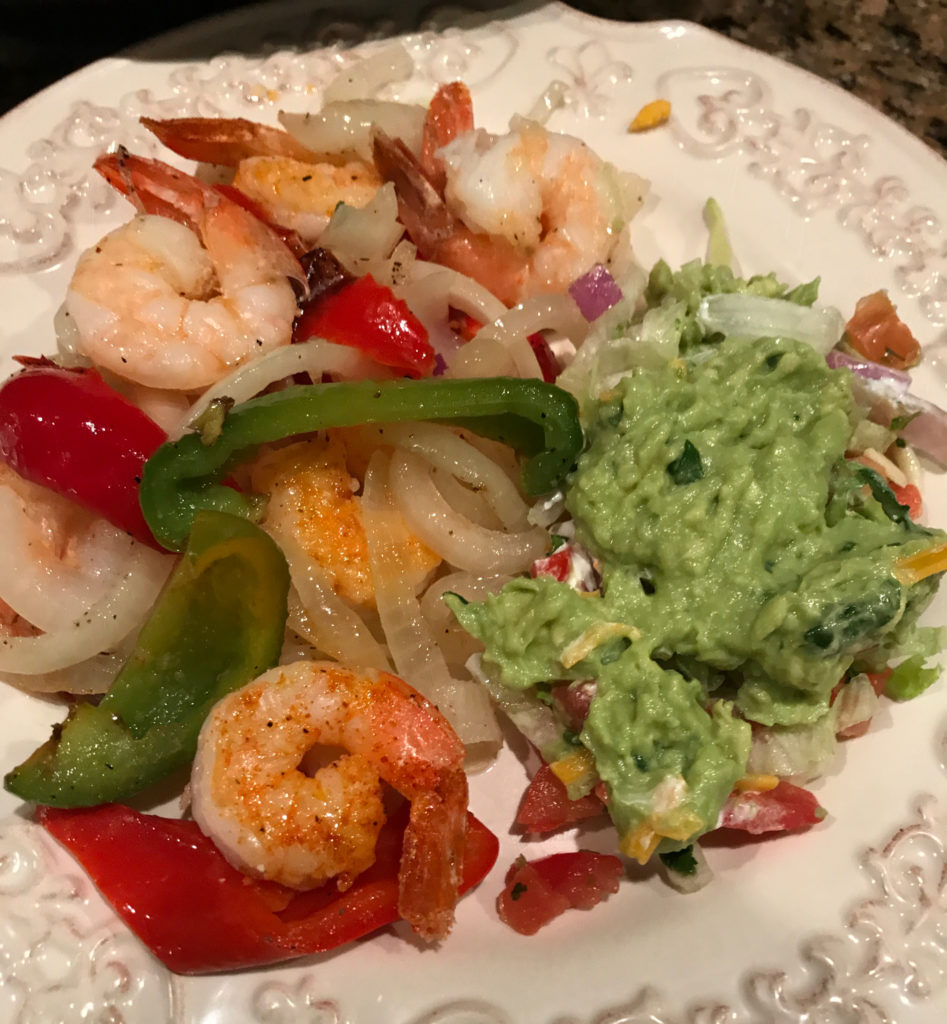 Snack – 2 SP per serving
One Frozen Banana, 14 Cup Unsweetened Almond Milk, 1 T. Unsweetened Cocoa Powder, 1 T. Almond Butter
I put all of this in the blender and it made two servings.
Mike…"Are you sure there's no sugar in this?"
Ha! This is a great dessert only using the sweetness from the banana!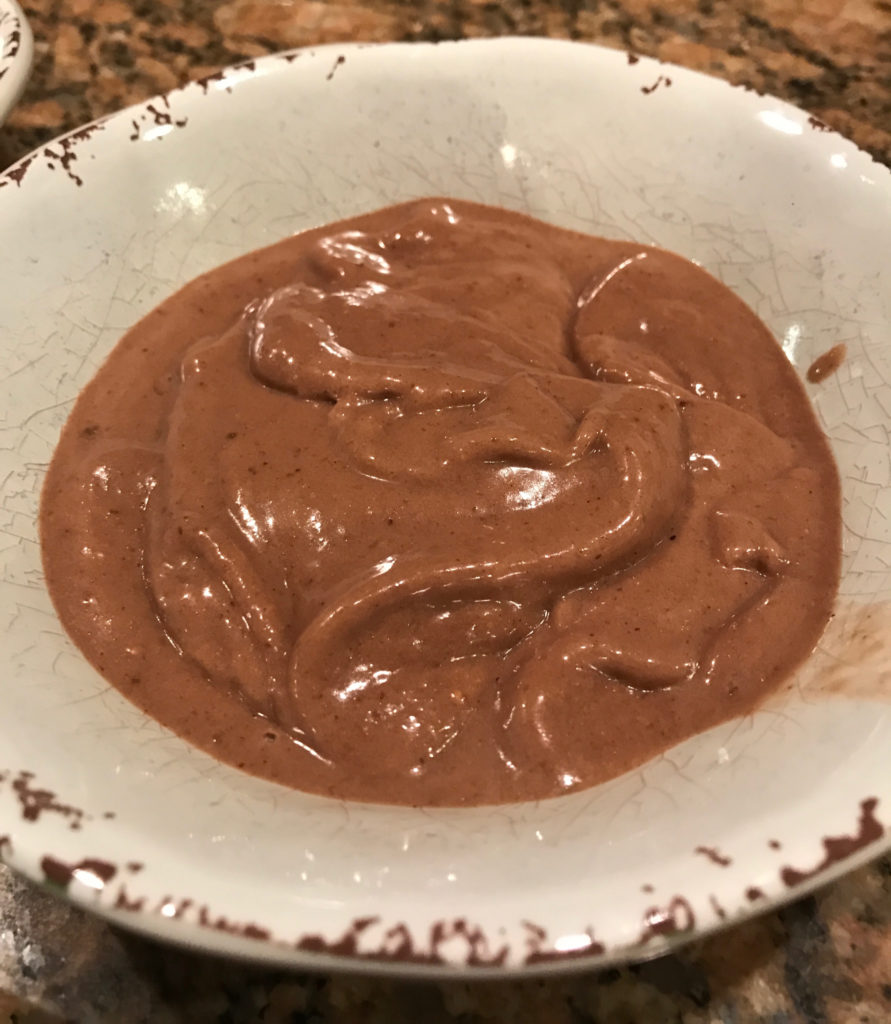 Sunday
Breakfast – 1 SP
Scrambled Eggs, Salsa, Guac and Berries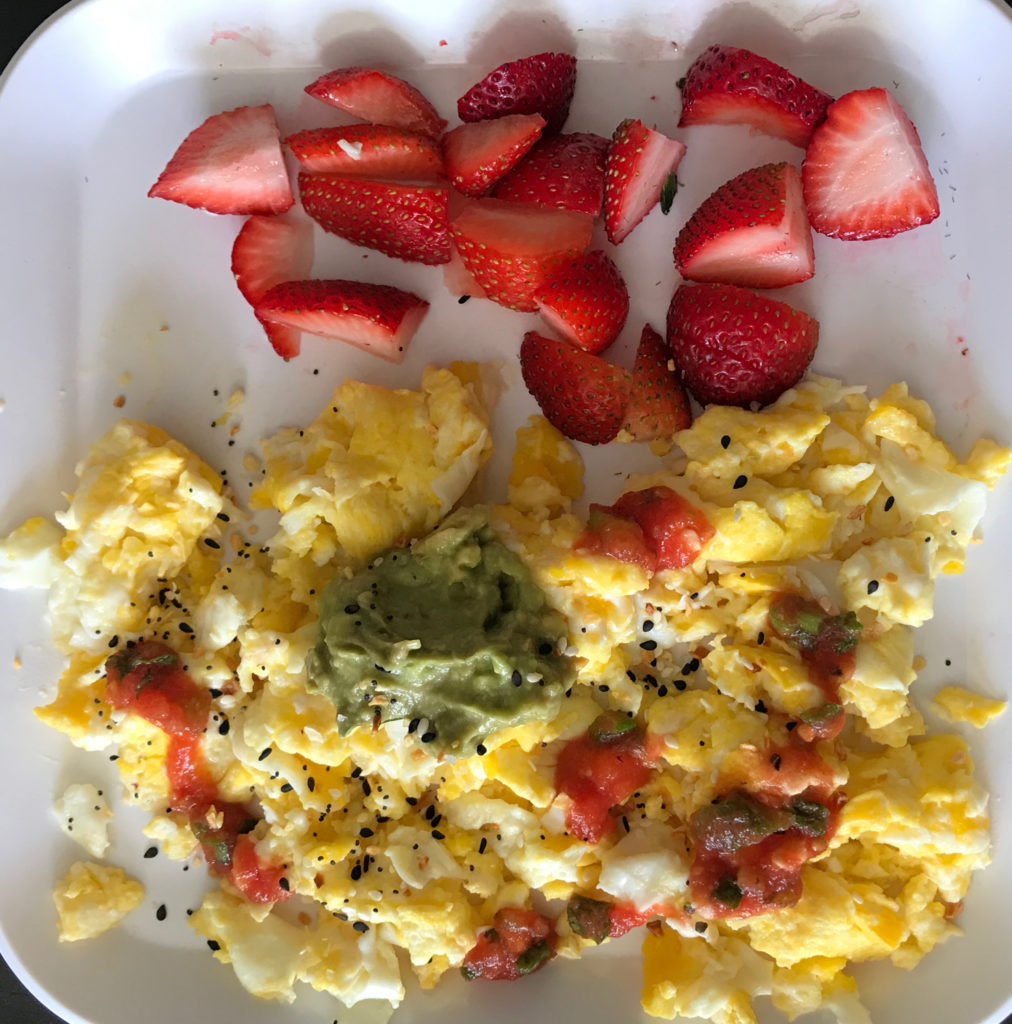 Lunch – 20 SP
A few un-pictured Appetizers (Chicken Skewer, Shrimp Skewer, Steak Skewers and two glasses of Wine)
Dinner – 6 SP
Salmon Caesar, dressing on the side (3 SP), pushed the croutons off of my plate, with Salmon (Oil 3 SP?)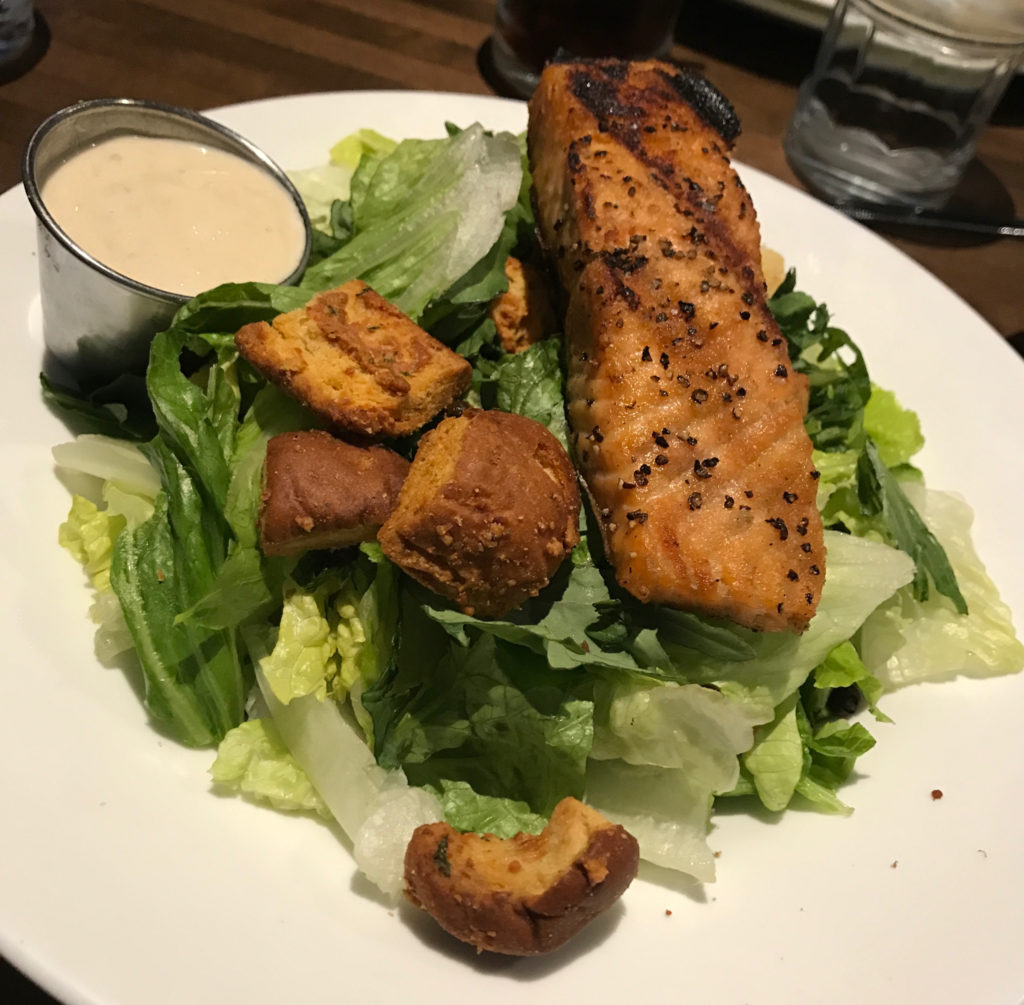 I'm out the door to attend a WW Workshop, then to the store.
Have a great week!
My friend Ashli included this quote in her eulogy for Liz yesterday. It is so Liz!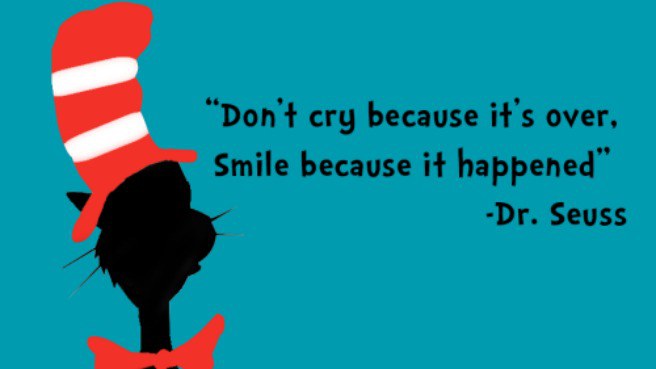 "love the life you live, live the life you love"