Happy Saturday my lovely readers!
There is a chill in the air these last few mornings that I absolutely love! Perfect for sipping coffee in my robe. I am so happy to curl up in my bedroom with an enormous cup of coffee this morning and write this blog post. Yesterday's mascara and all……but so cozy and happy.
I drove home last Sunday from Dallas with one of my daughters and my daughter-in-law. We went to Dallas for my daughter Tess' Bachelorette Party. That's right. My daughter invited not only me, her mom, but she also invited her future Mother-In-Law to her Bachelorette party, and let me tell you, we had an absolute blast!
I had so much fun watching my daughter spend time with some of the women in her life that mean so much to her. She invited childhood friends, college friends, people that she has met since moving to Dallas and family members too.
Her friends Elly and Cara found a Airbnb house in Plano, Texas.
The address is 3816 Tapestry Ct. Plano, Tx 75075 if you're even in need of an Airbnb in around the Dallas area. This place was awesome!
The whole weekend was really scheduled around the gorgeous pool at the house. The weather wasn't super cooperative but Tess insisted the whole time that we continue with the pool party as planned. So we did. Here are just a few (maybe a gazillion) pictures of the weekend.
Everything was perfect!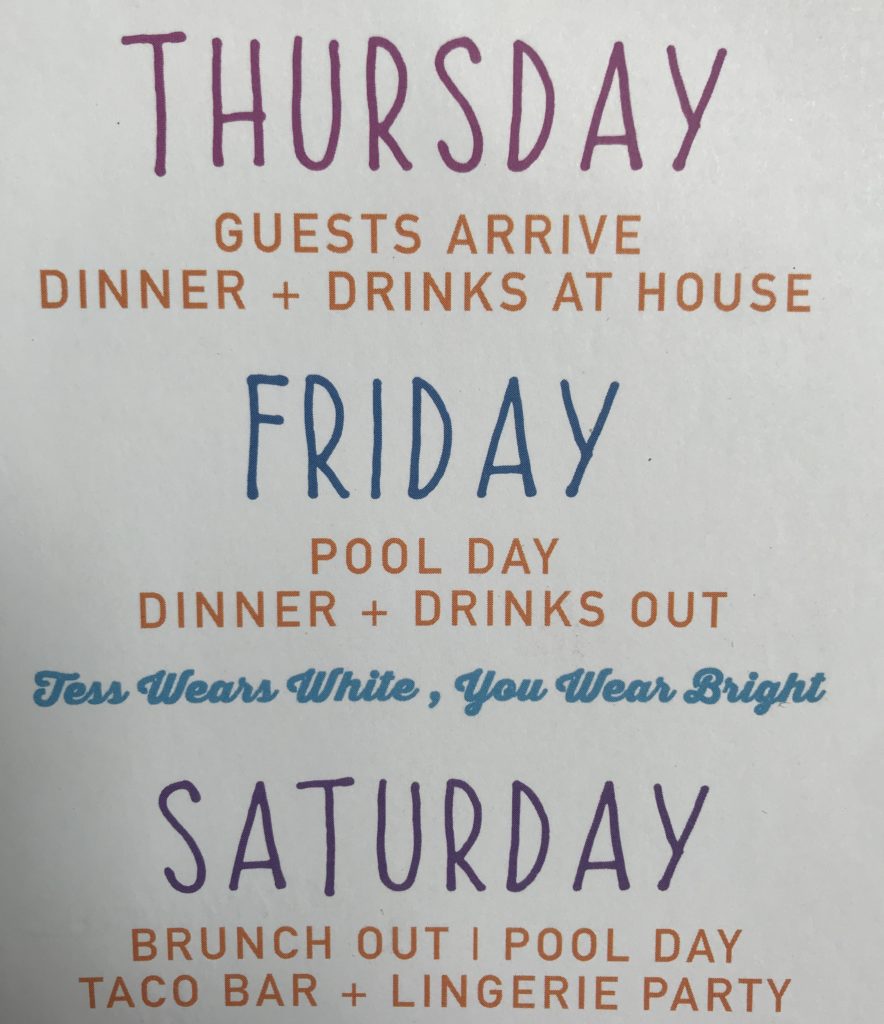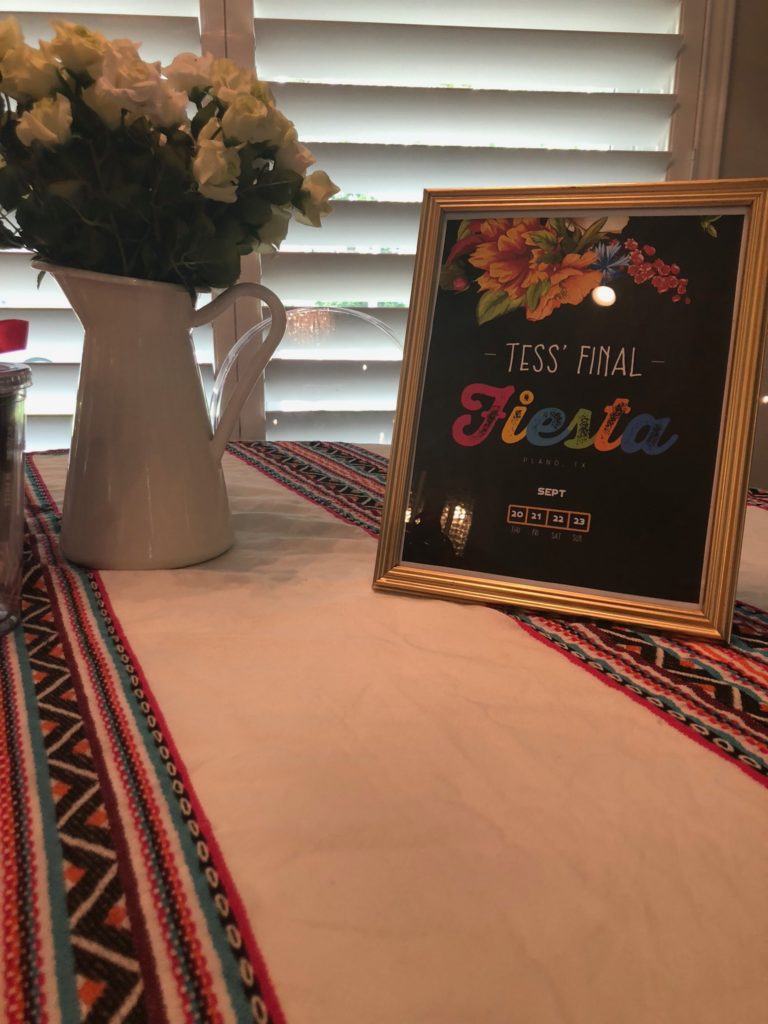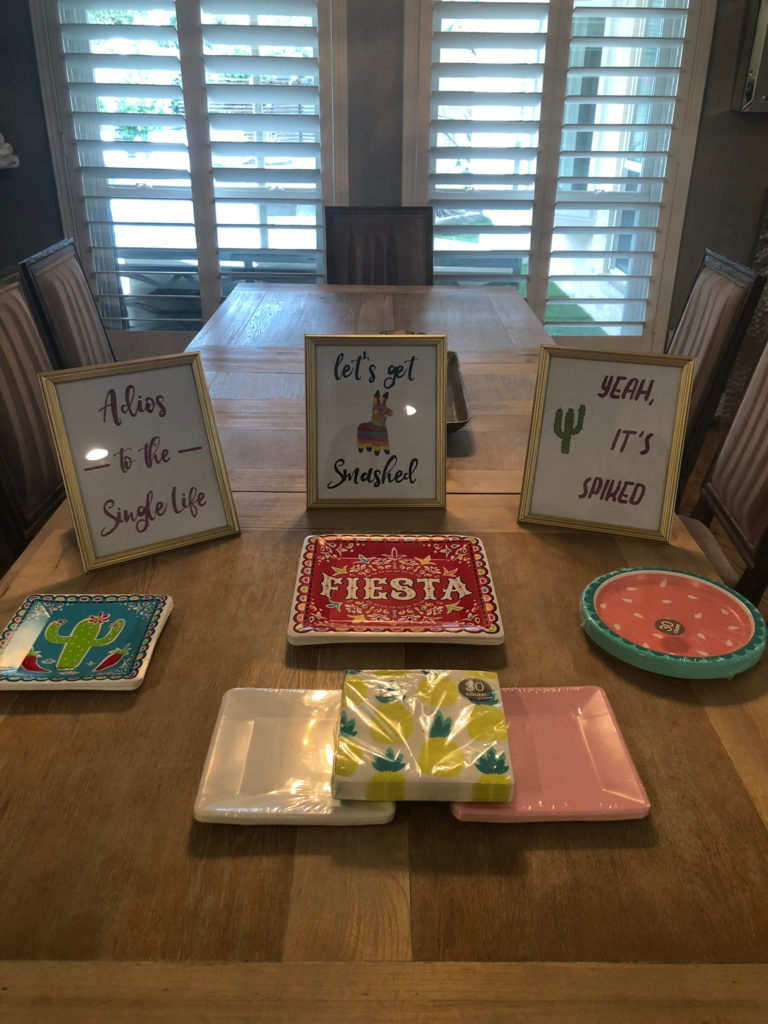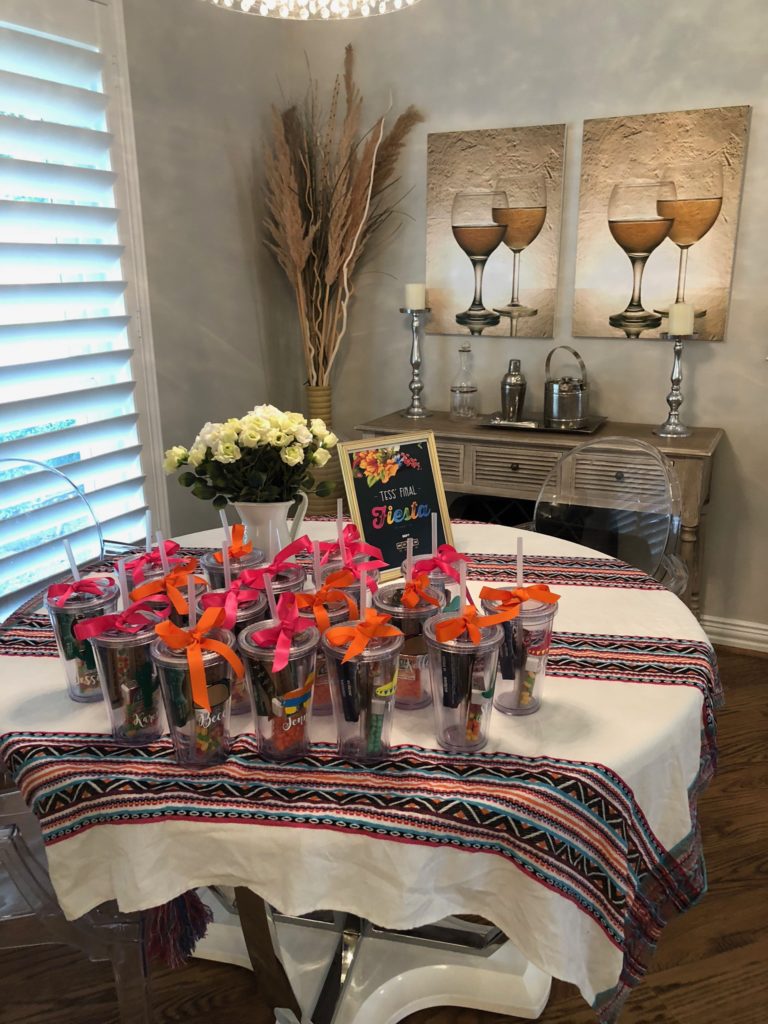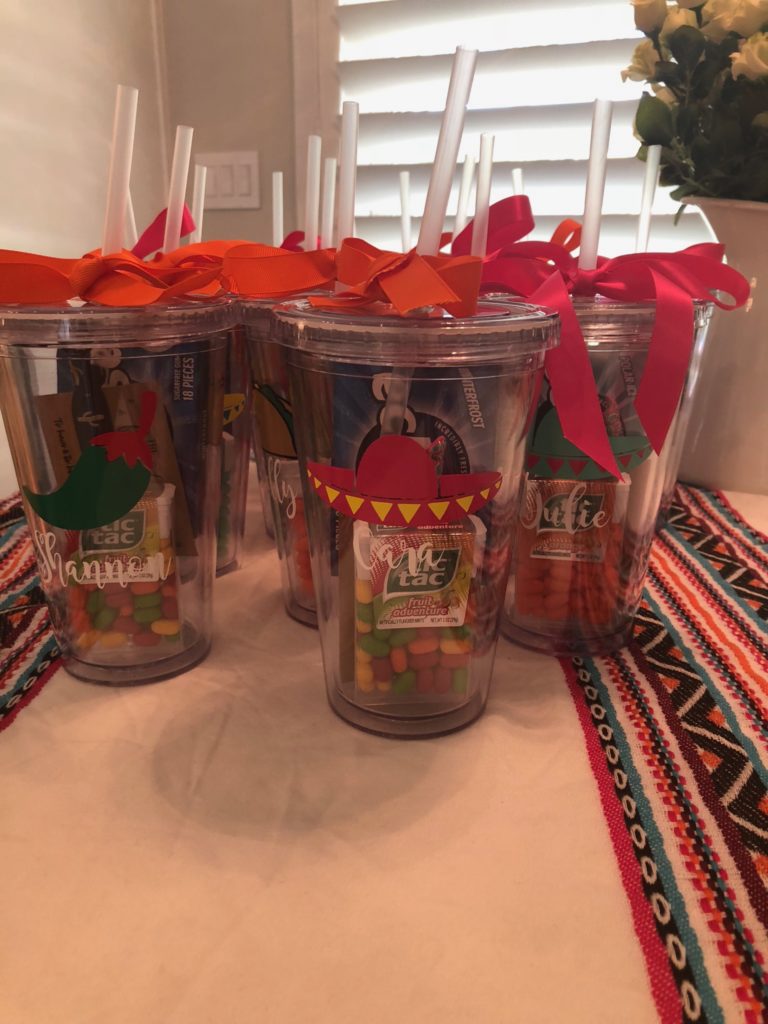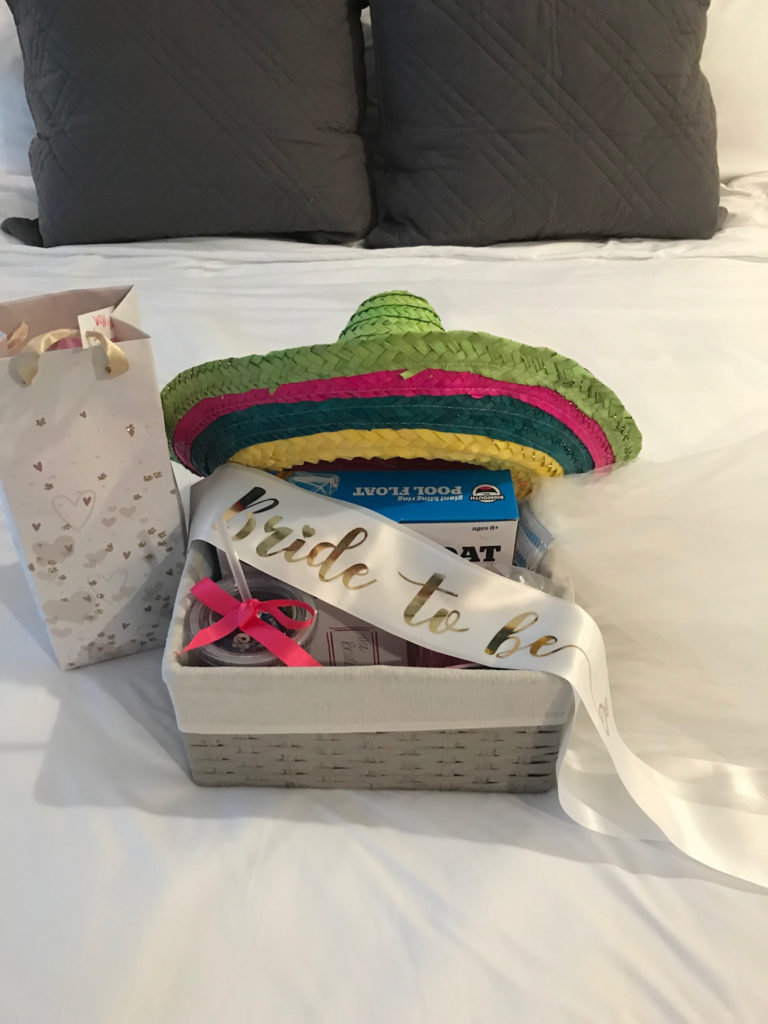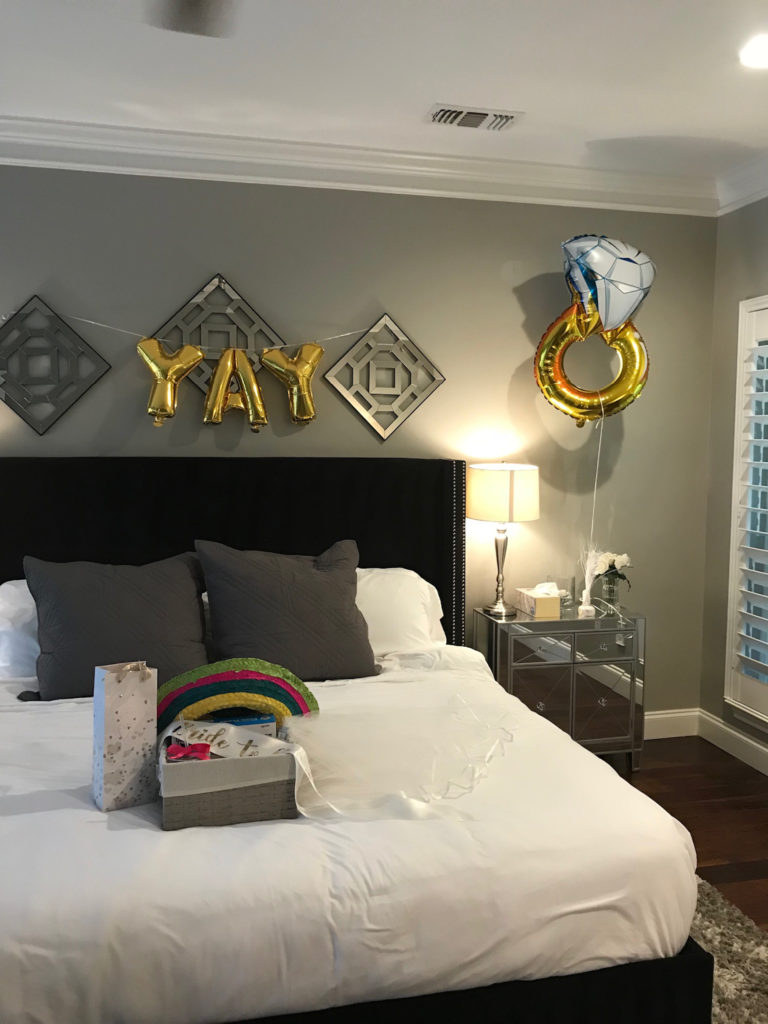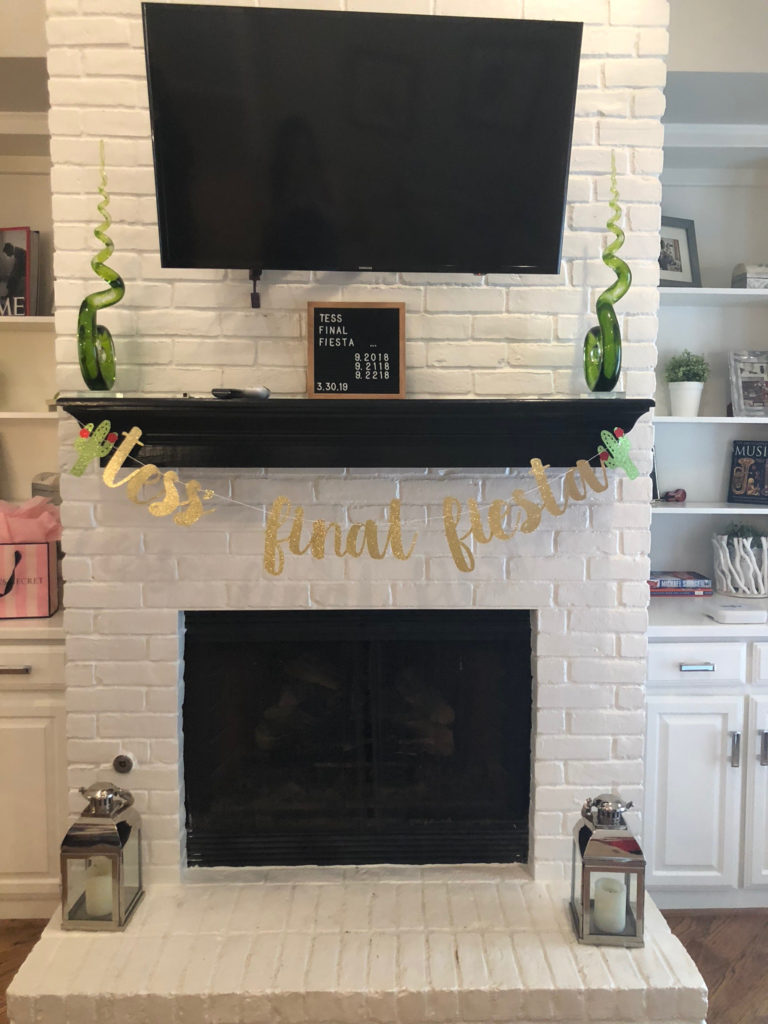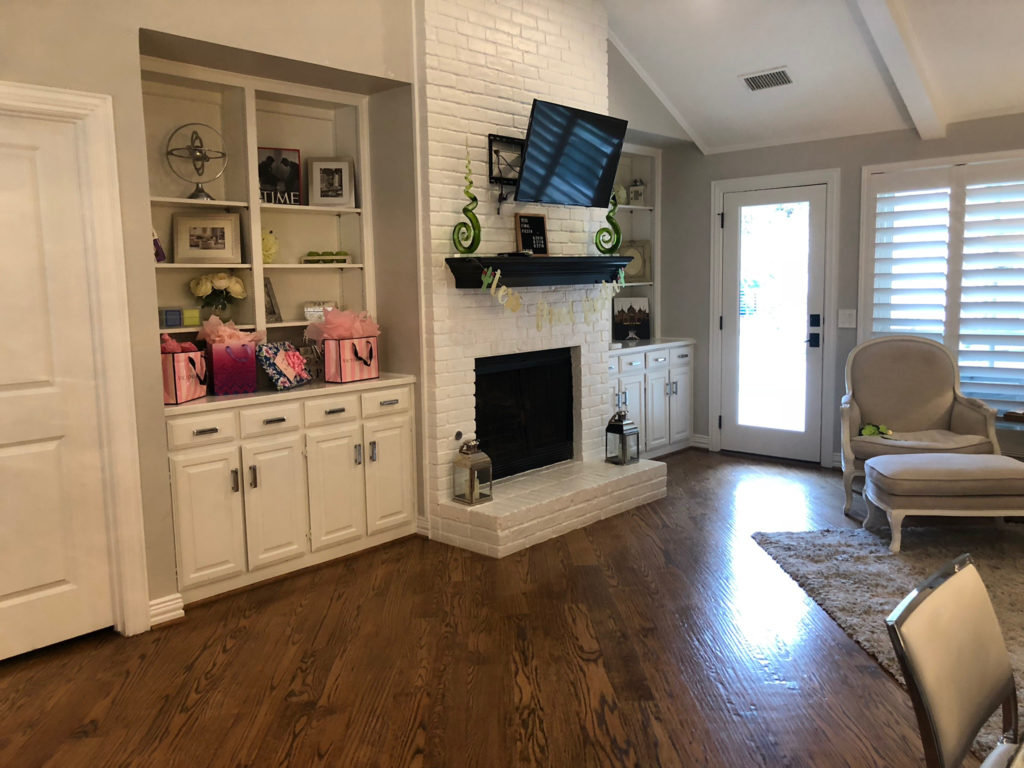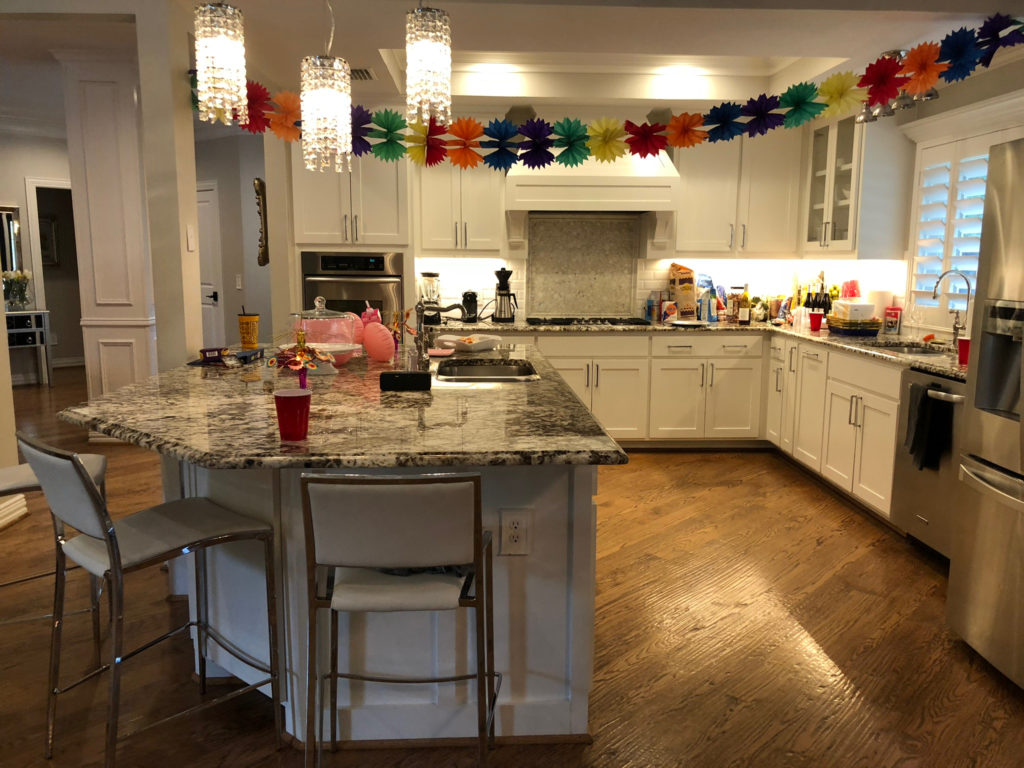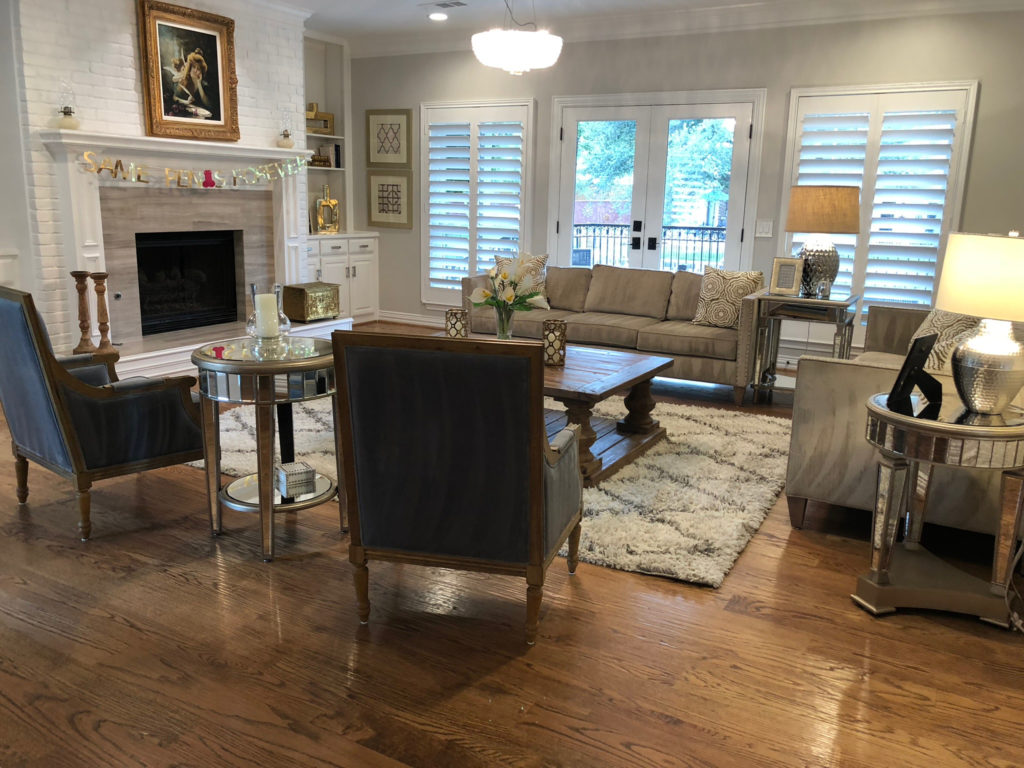 Cracking up!!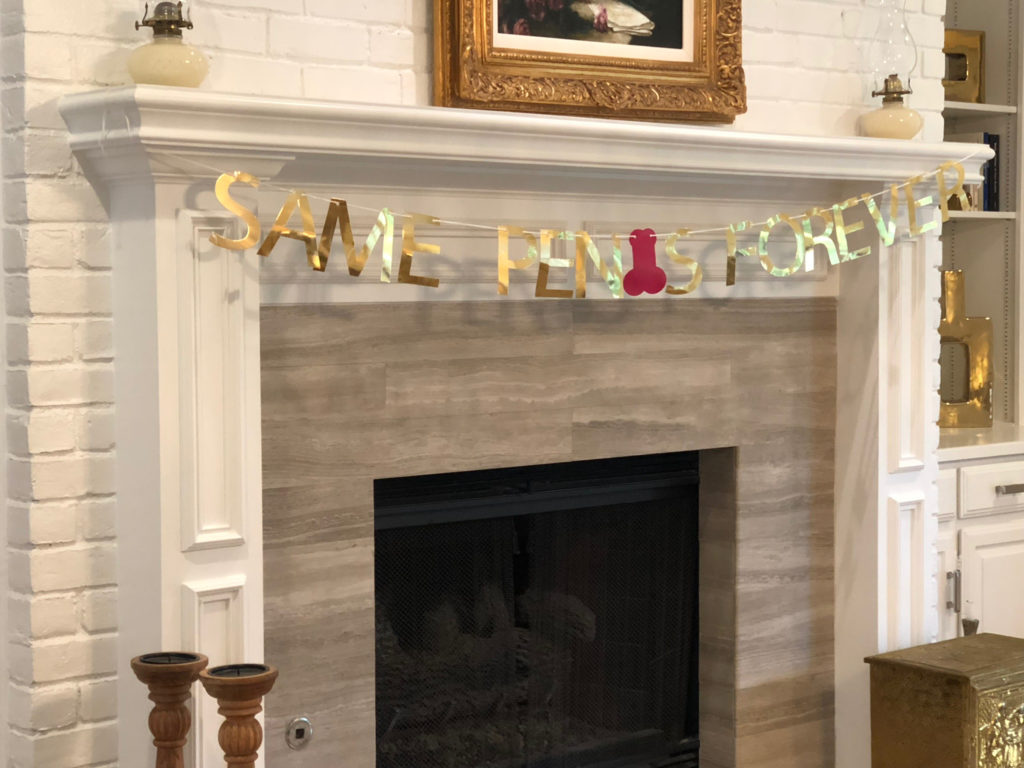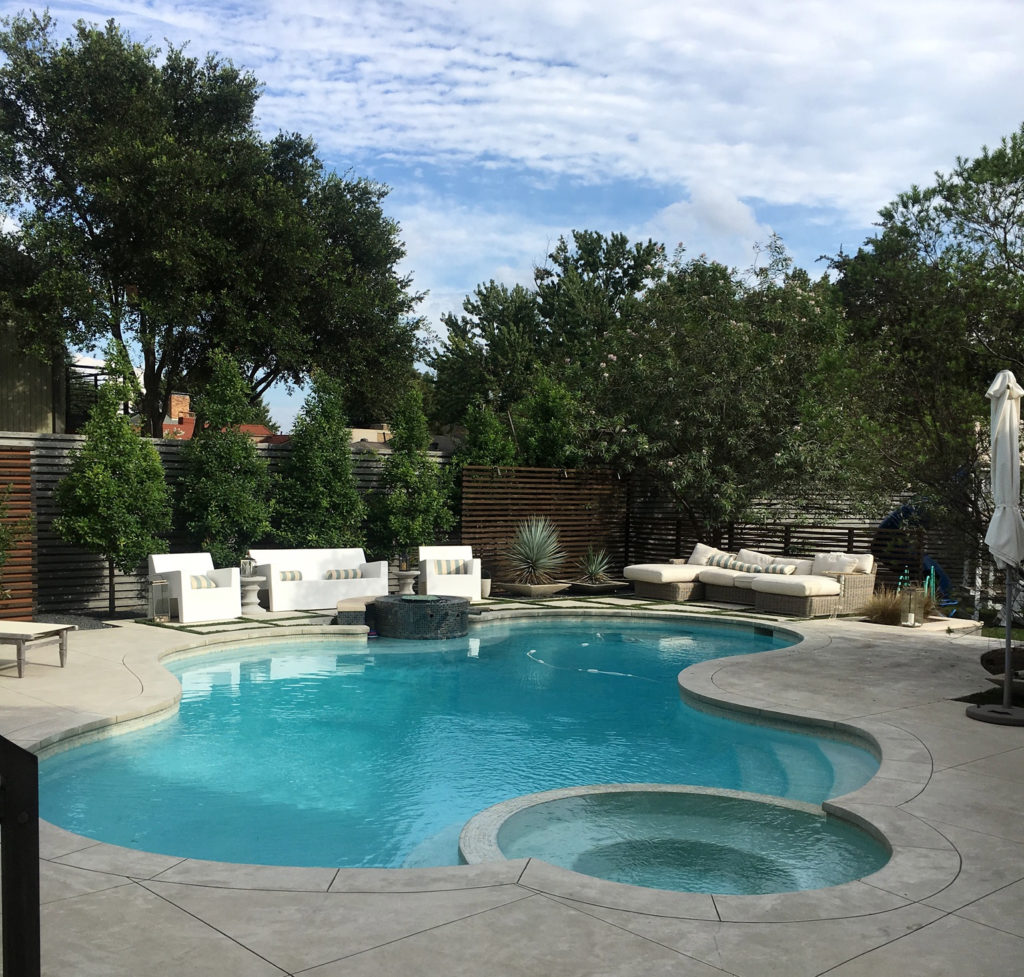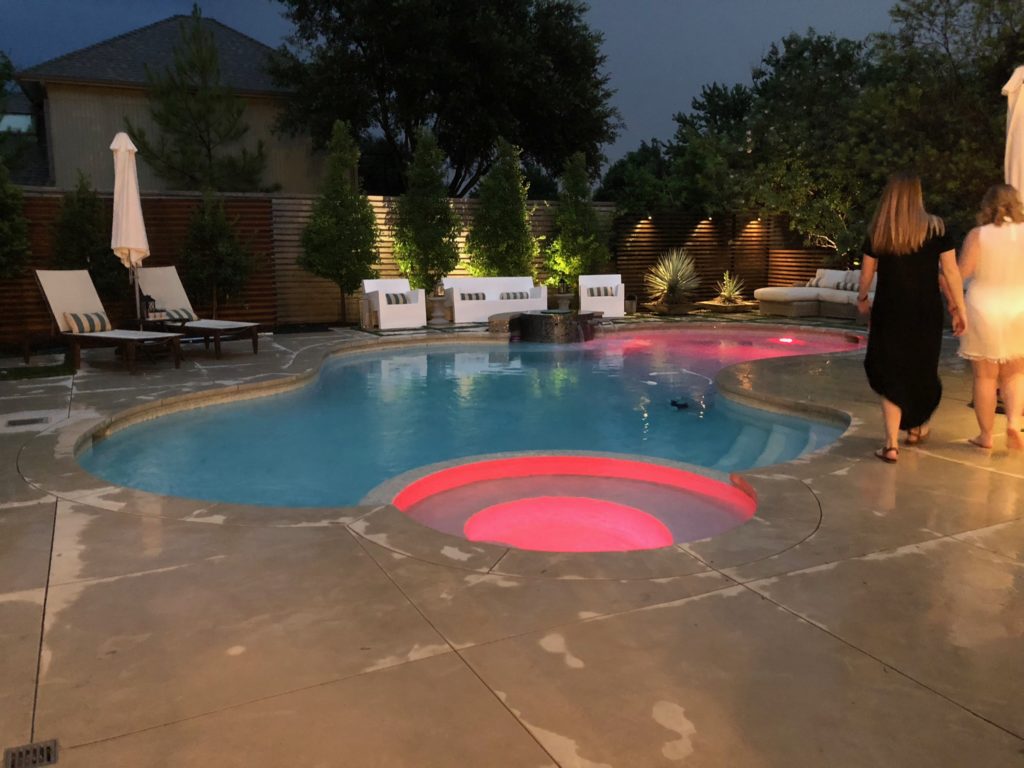 Friday morning Mimosas and a delicious breakfast casserole!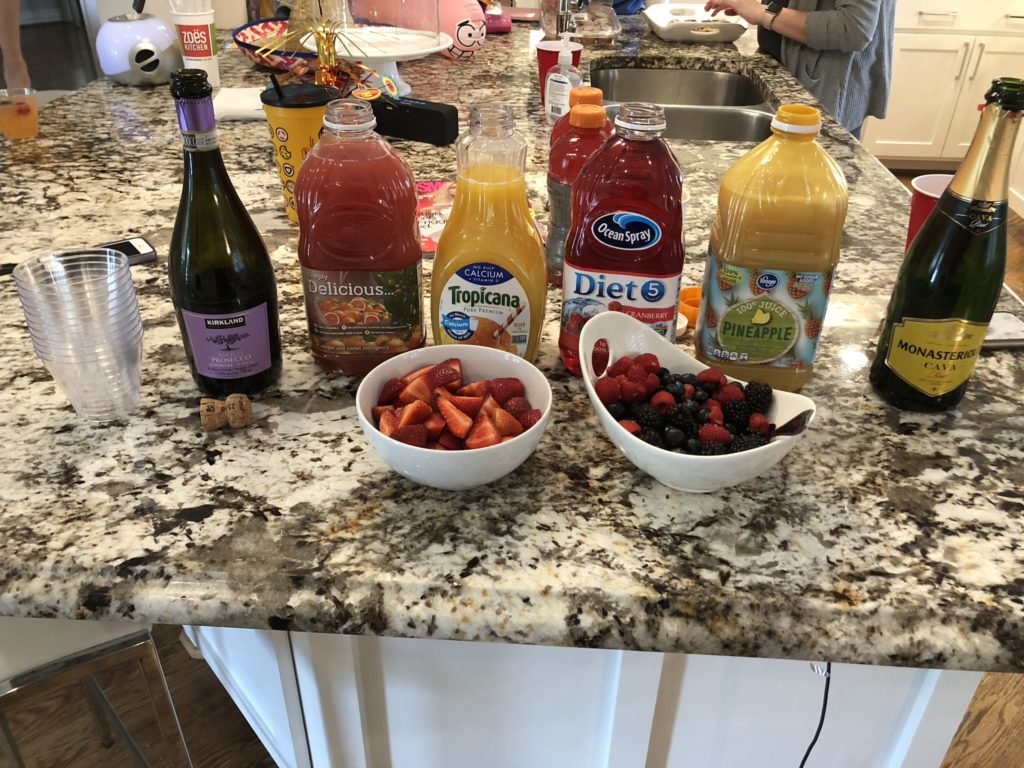 Poolside for the day….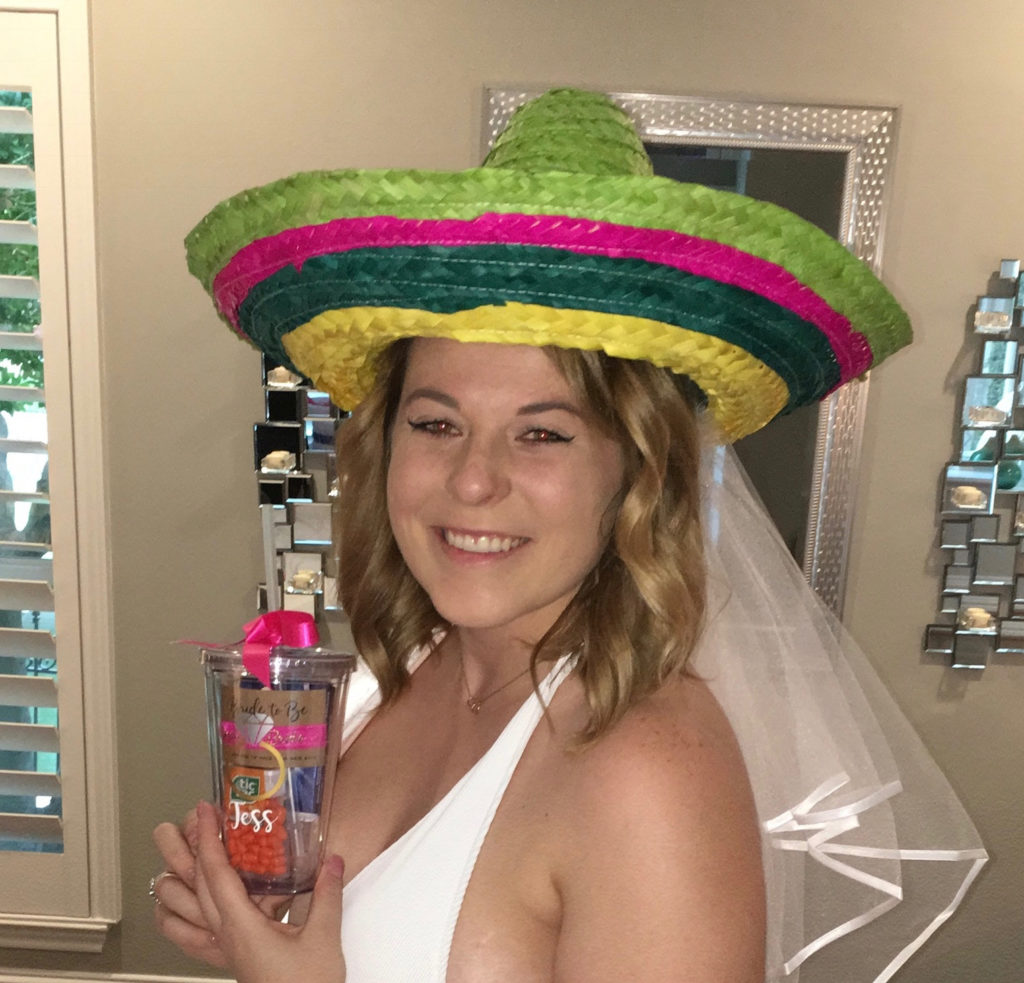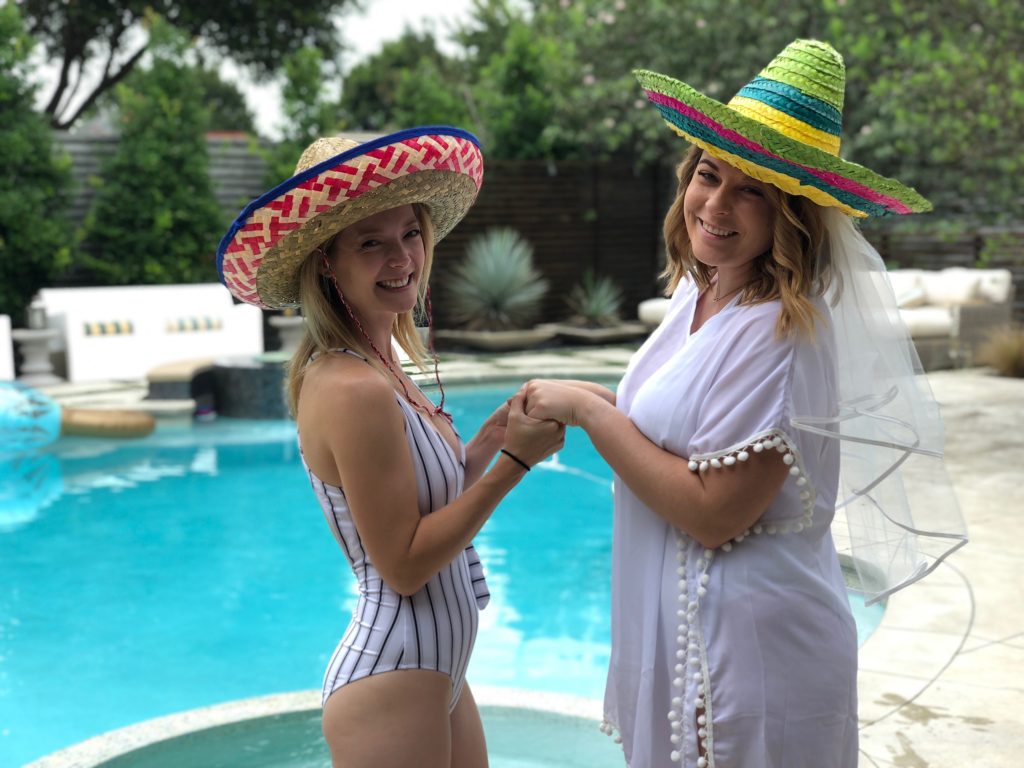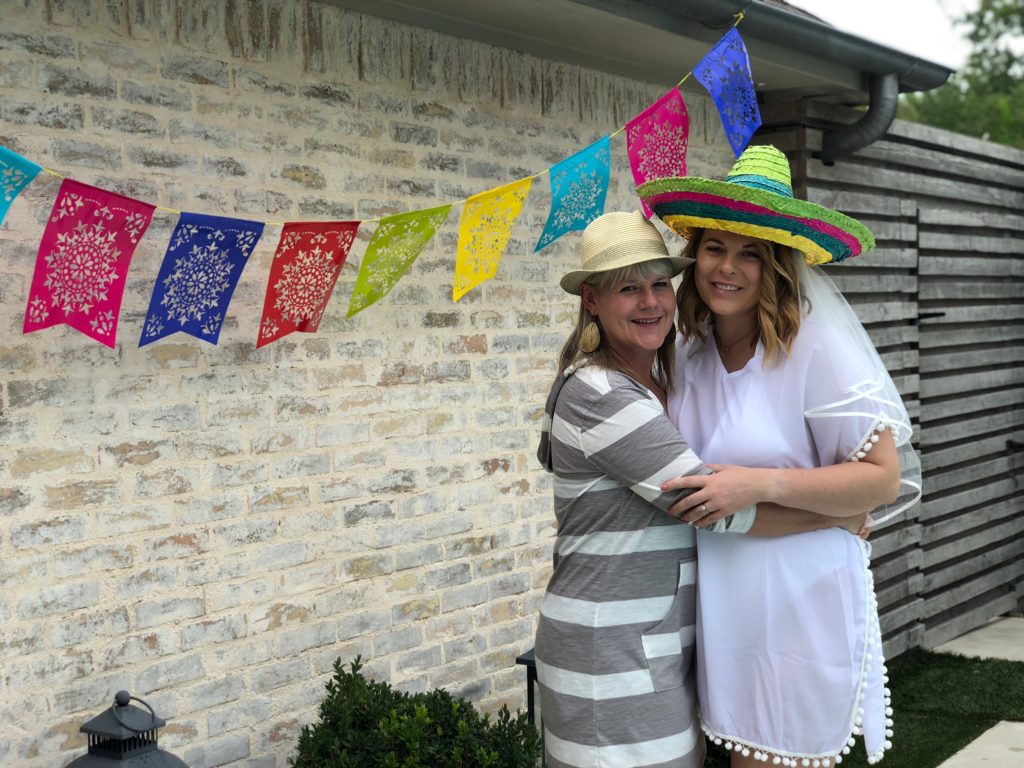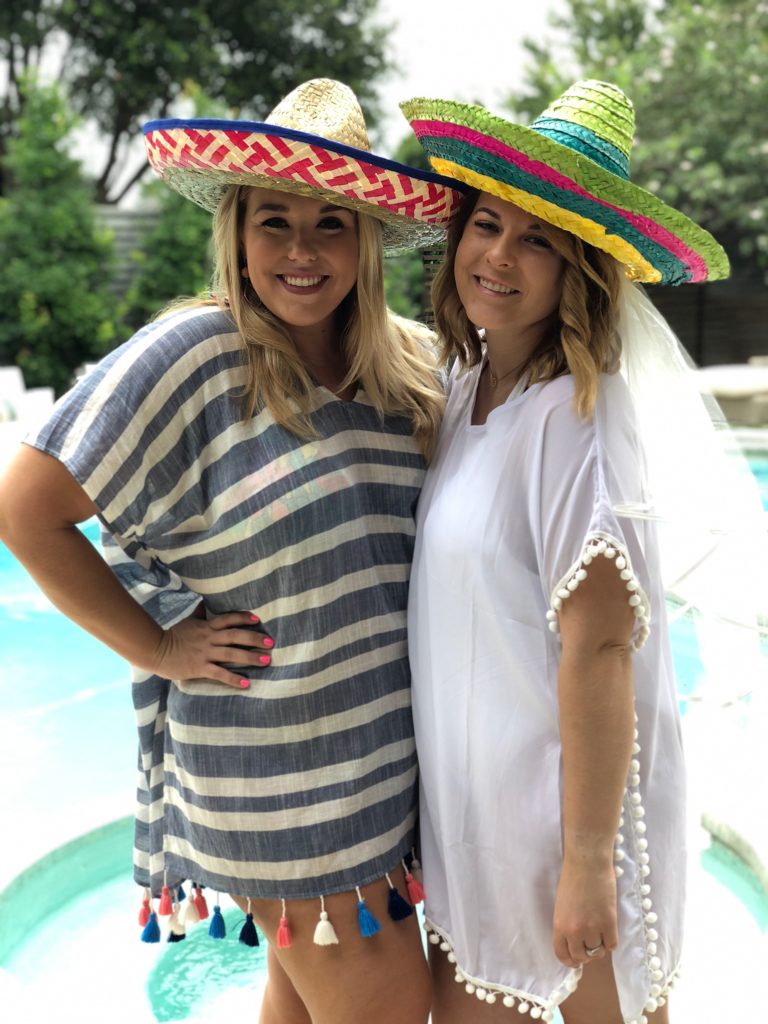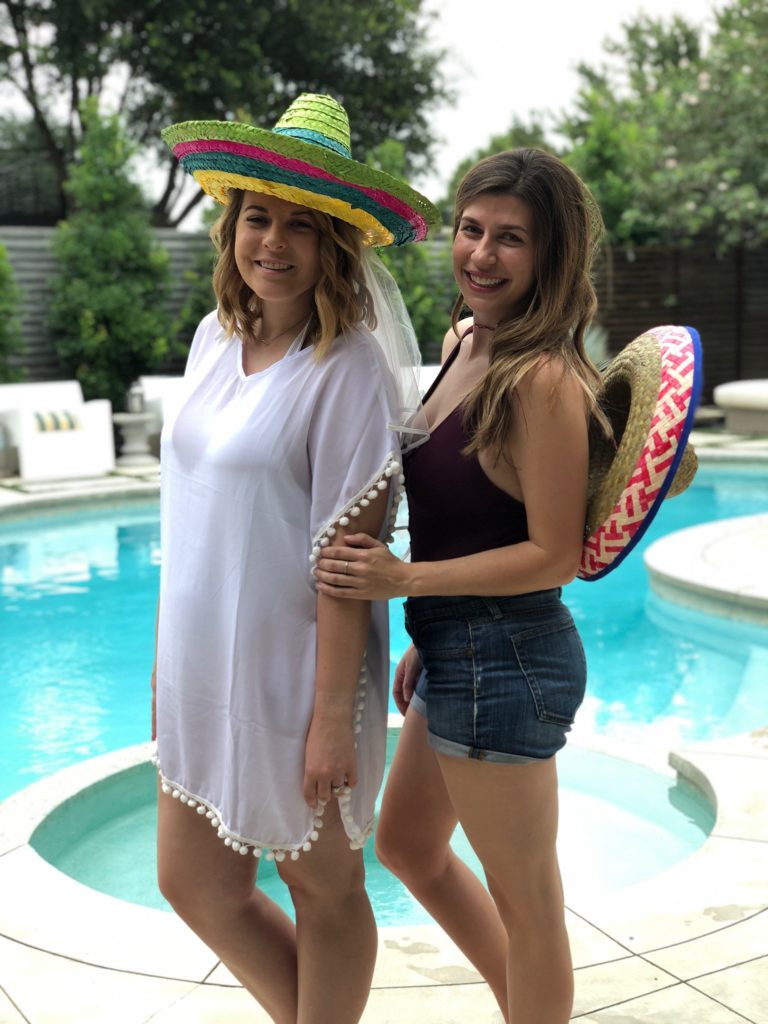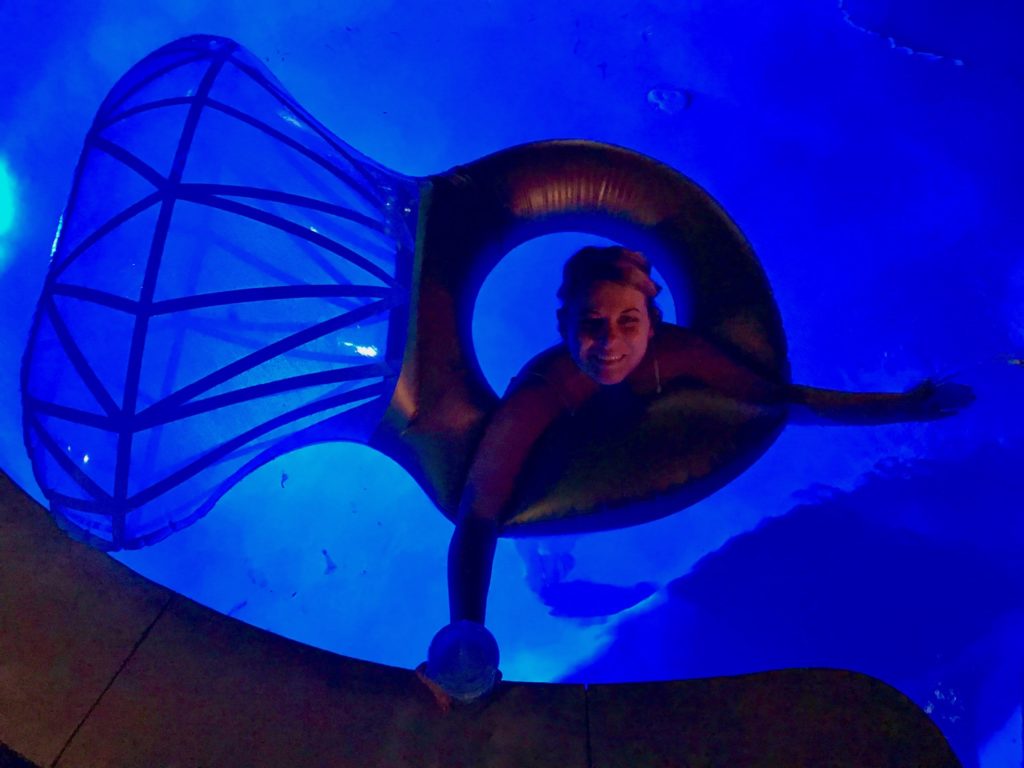 The Bridal Party before heading out to dinner and dancing on Friday.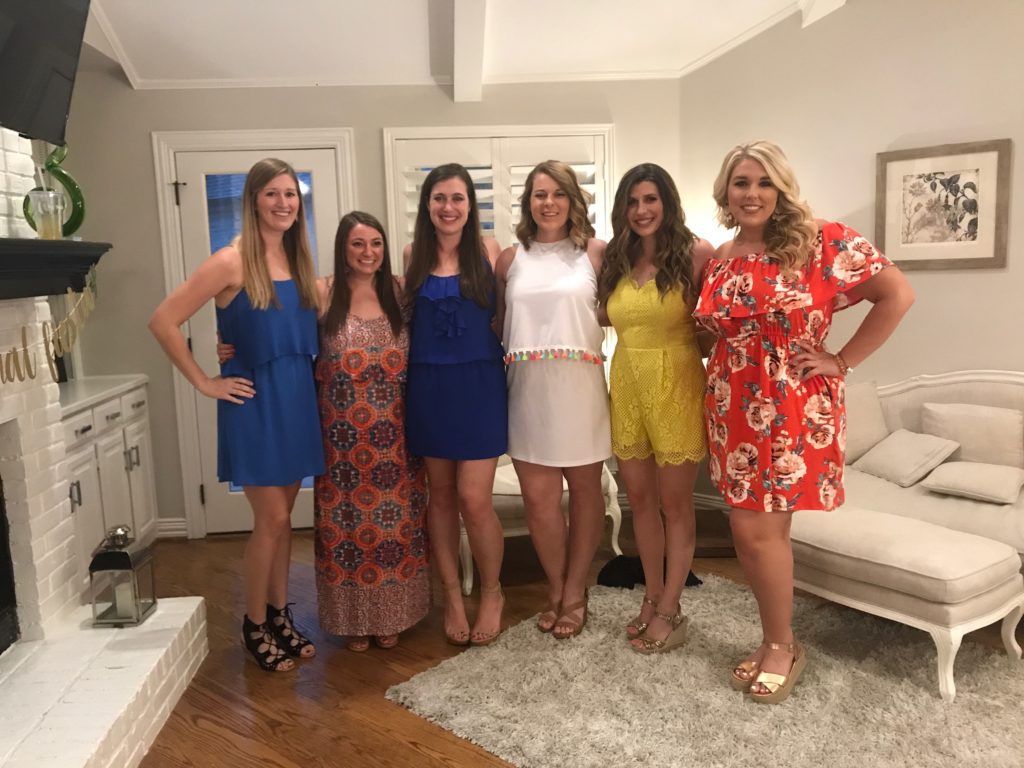 My daughter-in-law Jordan, Me, The Bride and my daughter, Kate.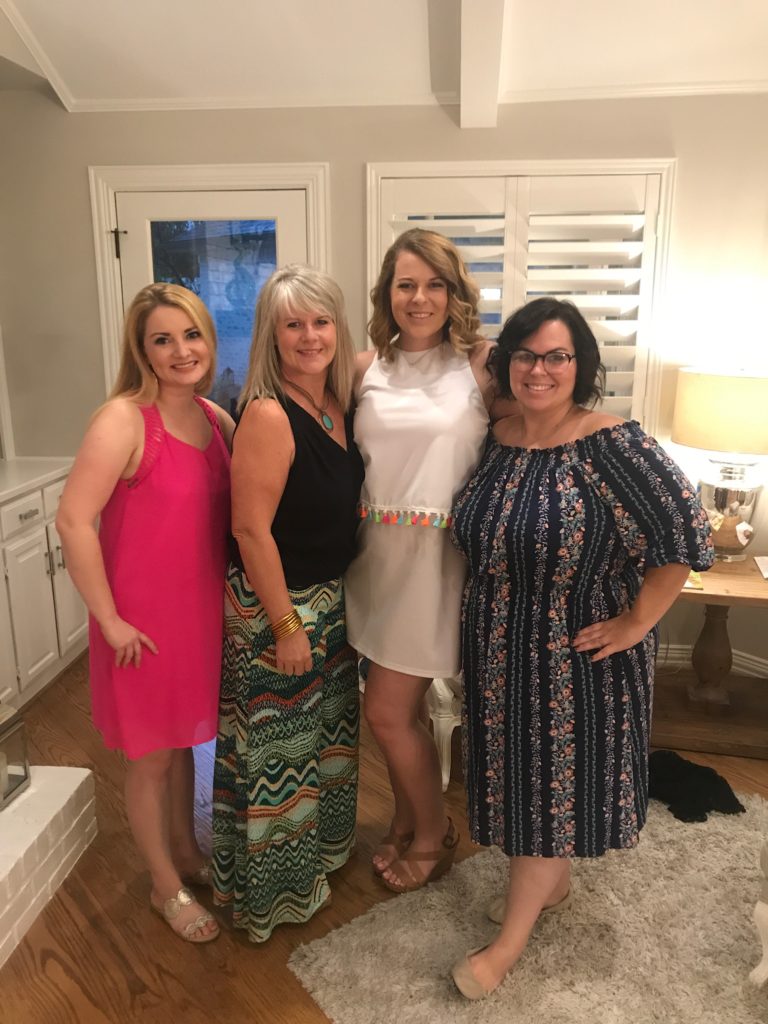 I think this is everyone that was able to make it Friday night.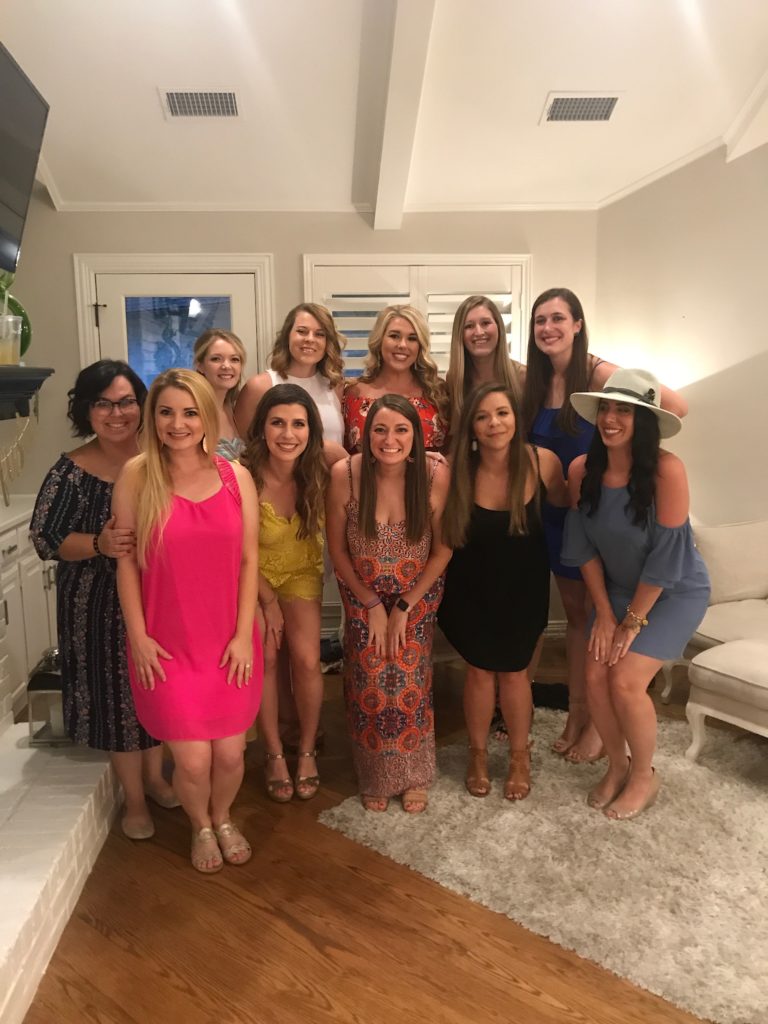 Friday Night Fun….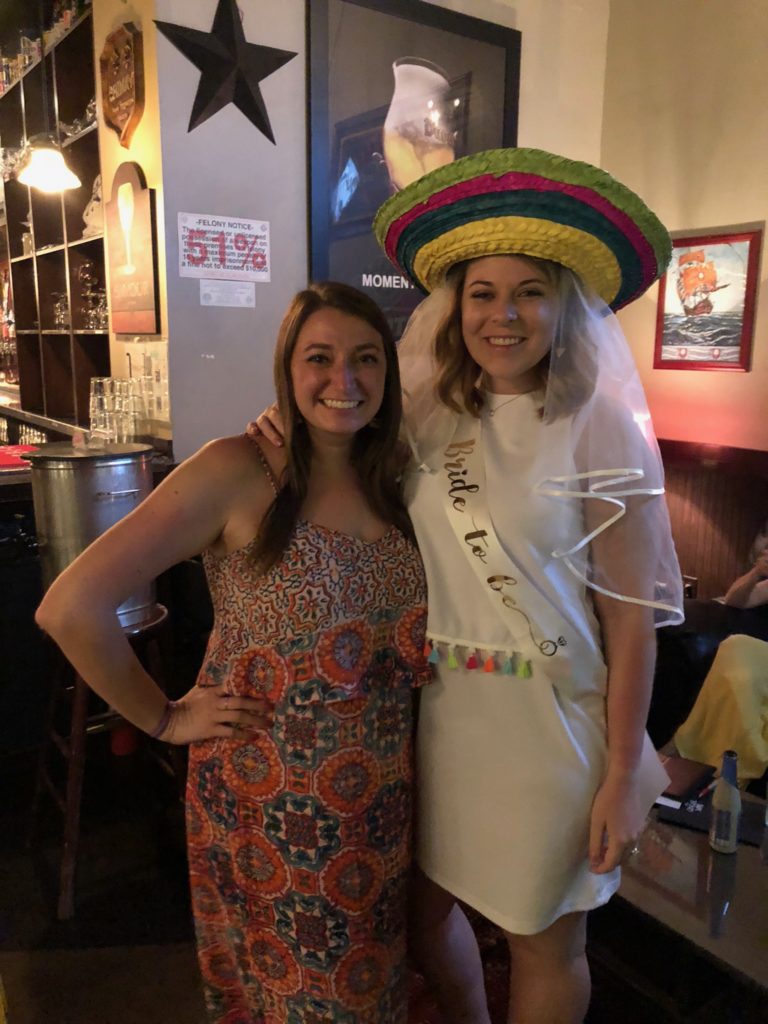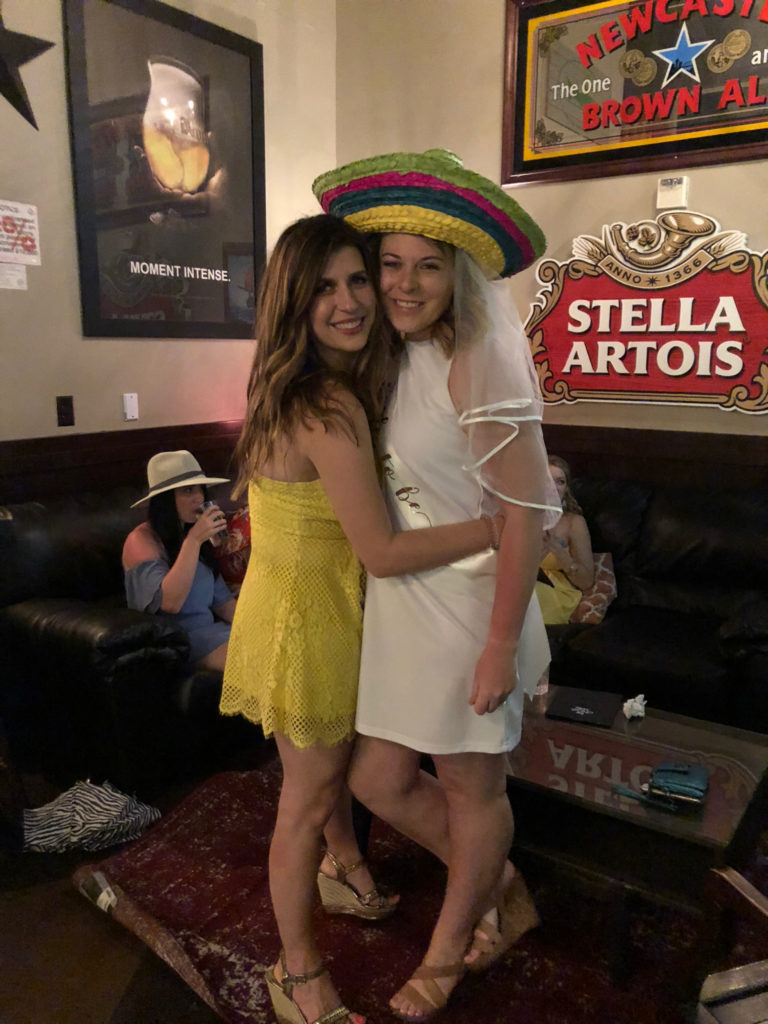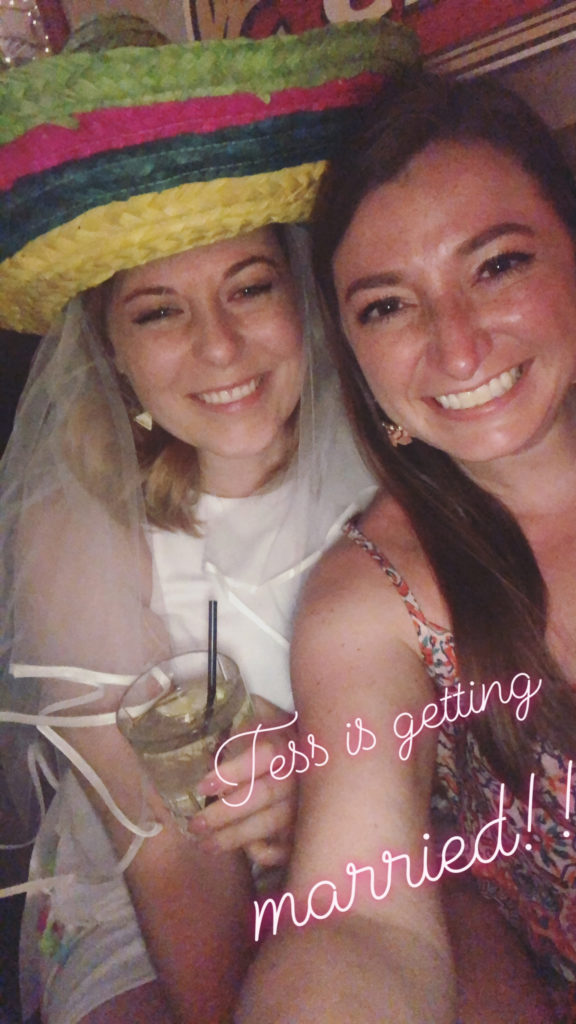 Tess LOVES to dance, so she was sitting in this spot for all of about 1 minute. She cracked me up all night long.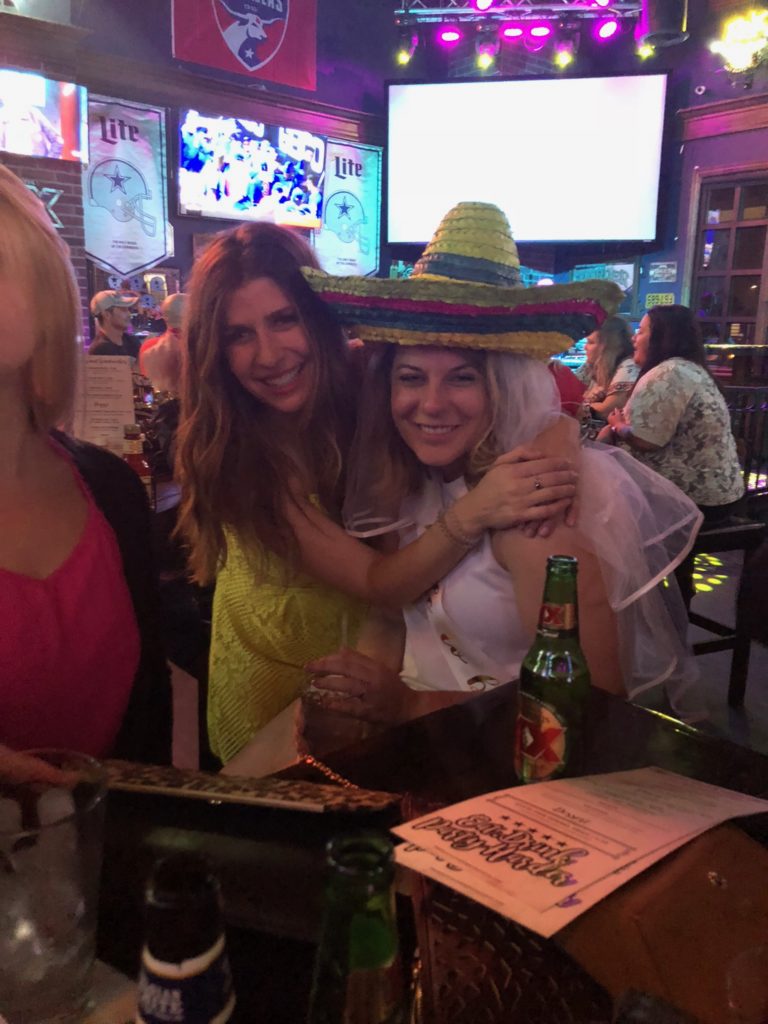 Saturday Brunch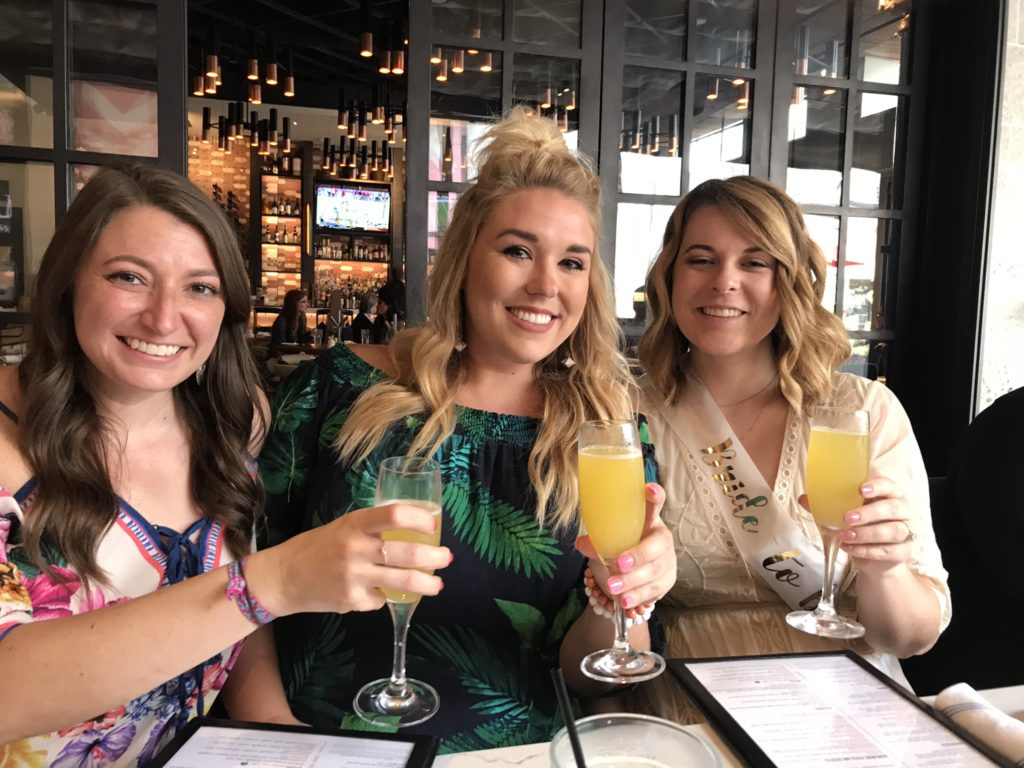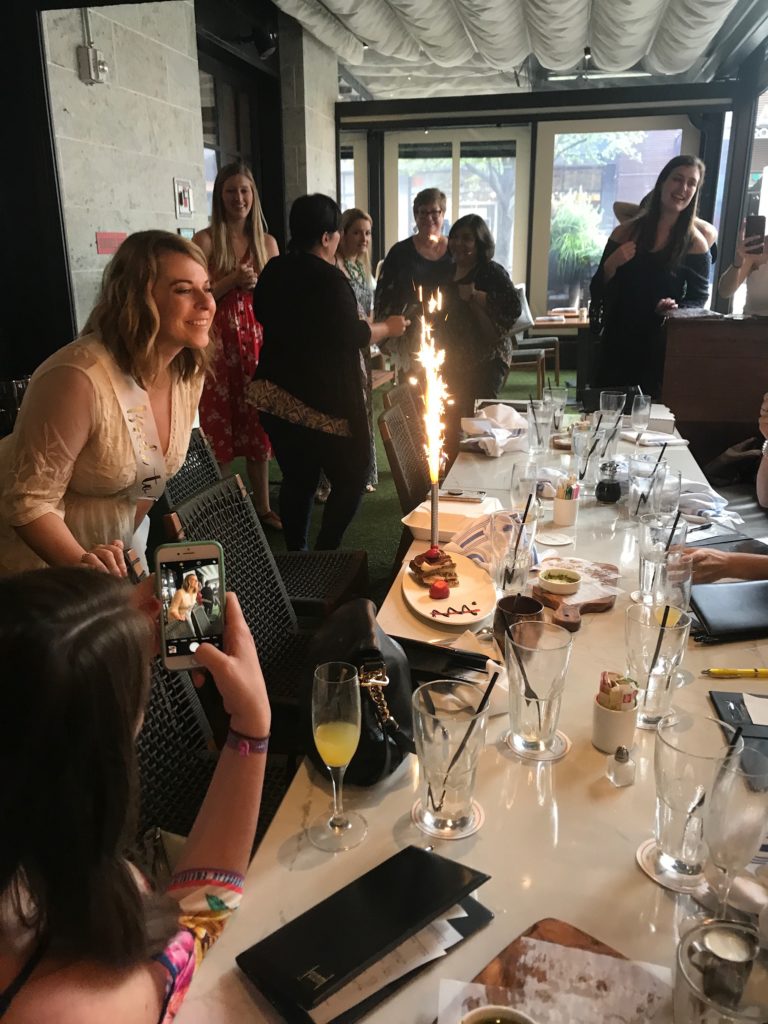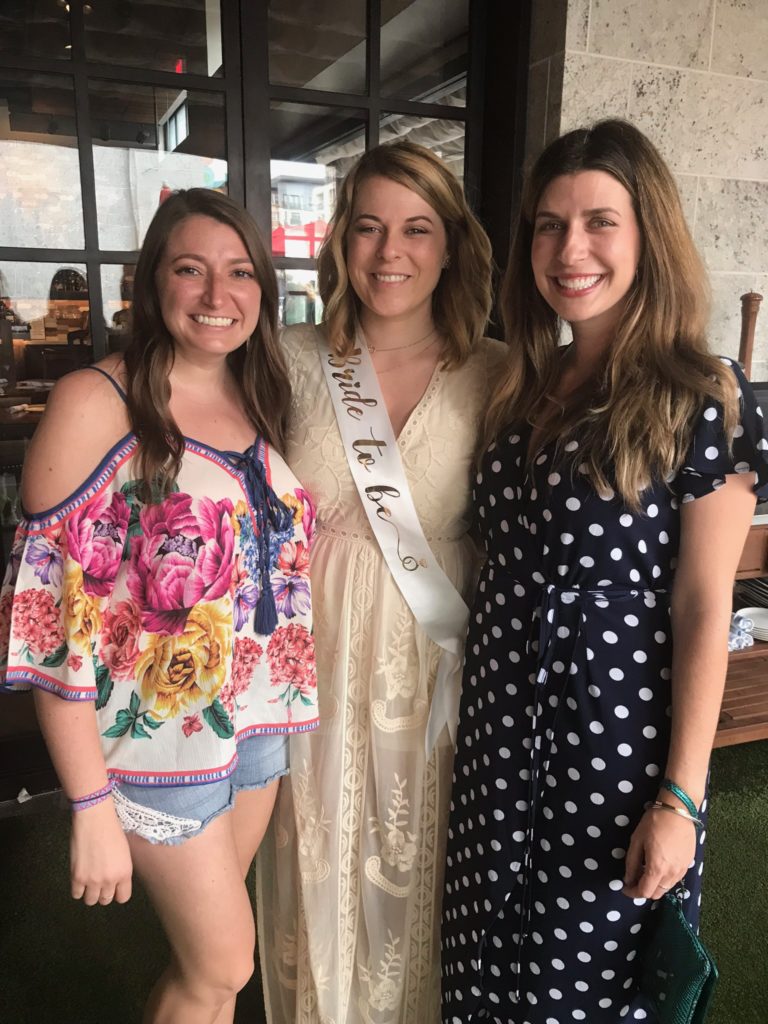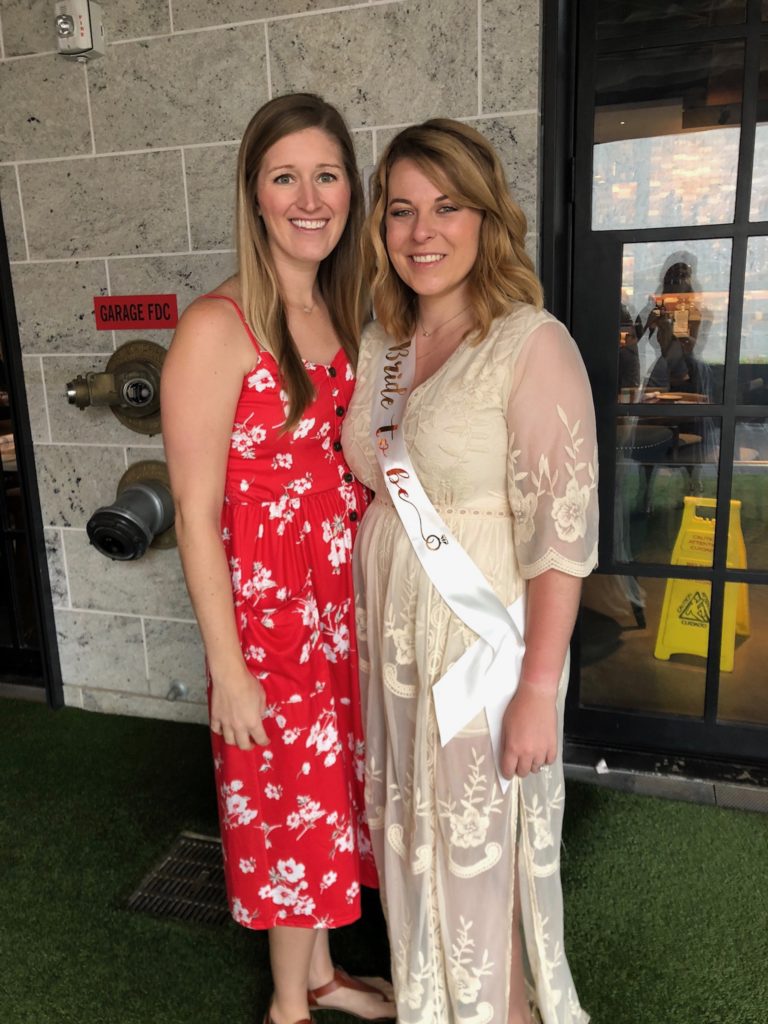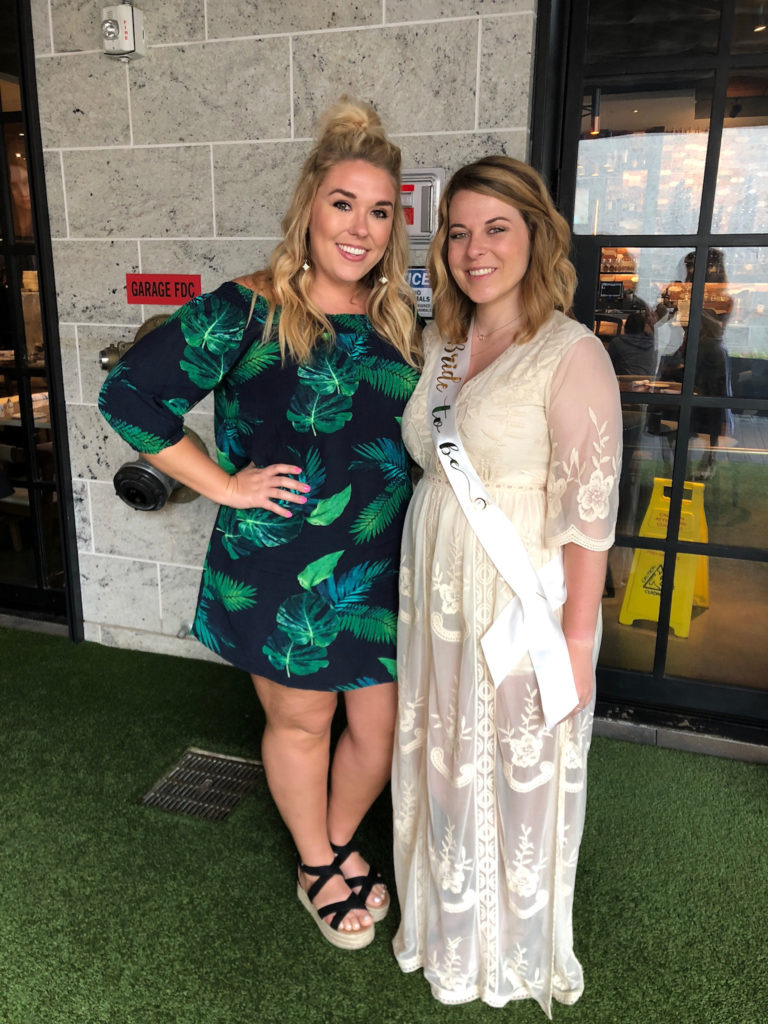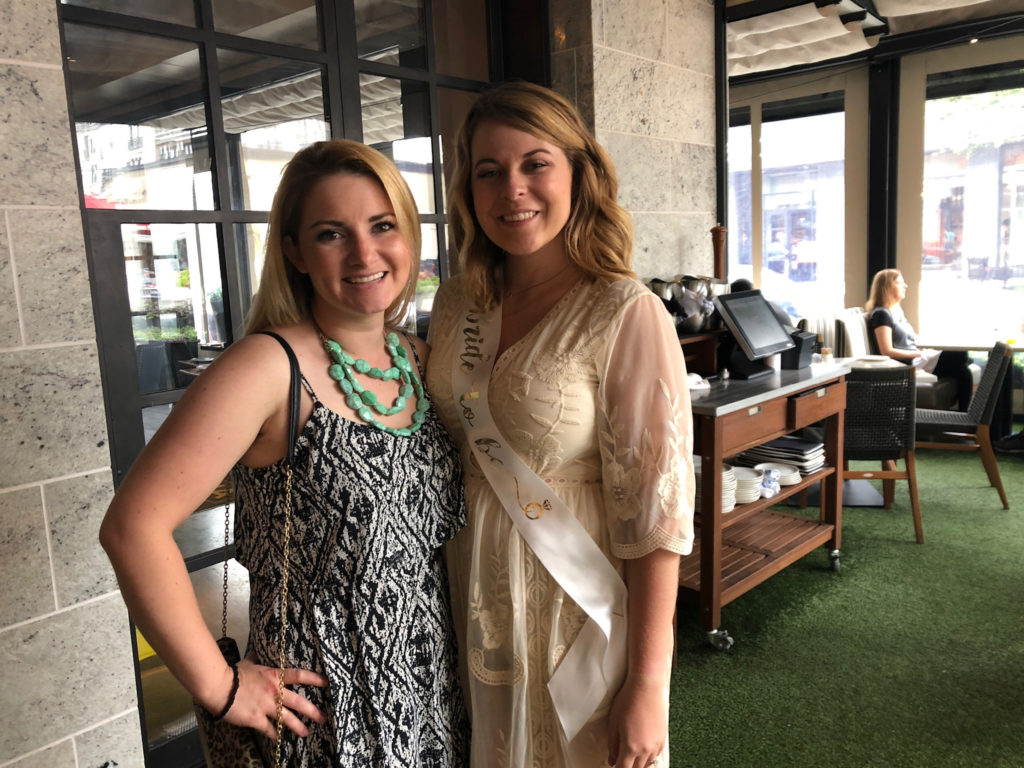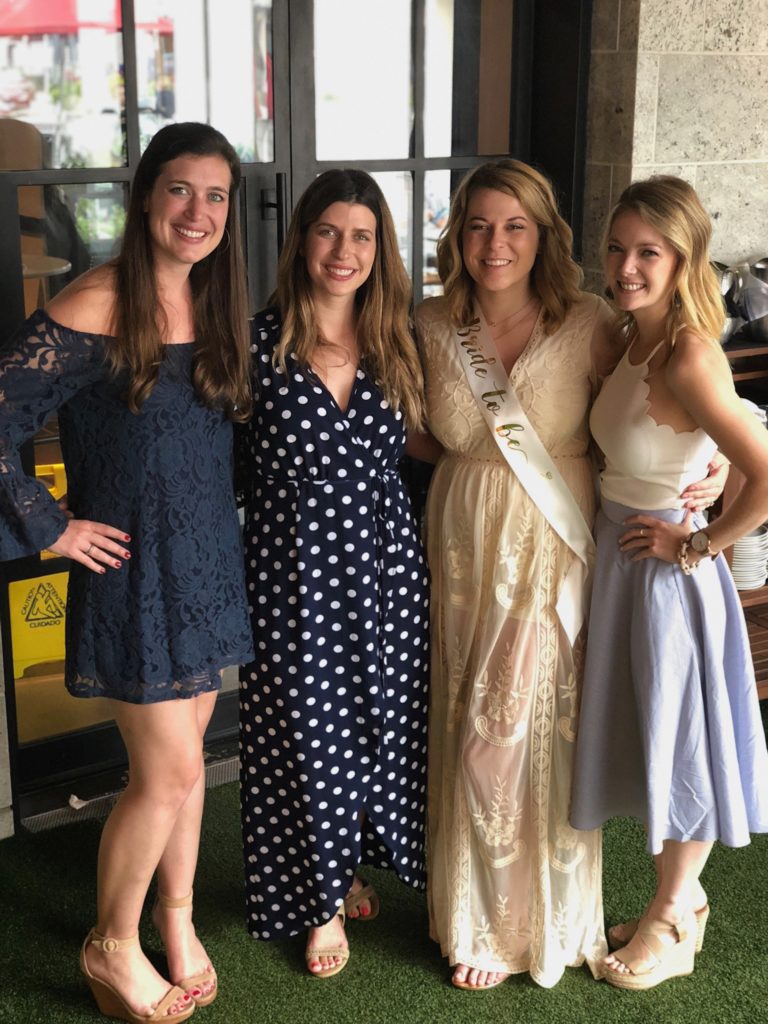 Cloudy, but still more fun by the pool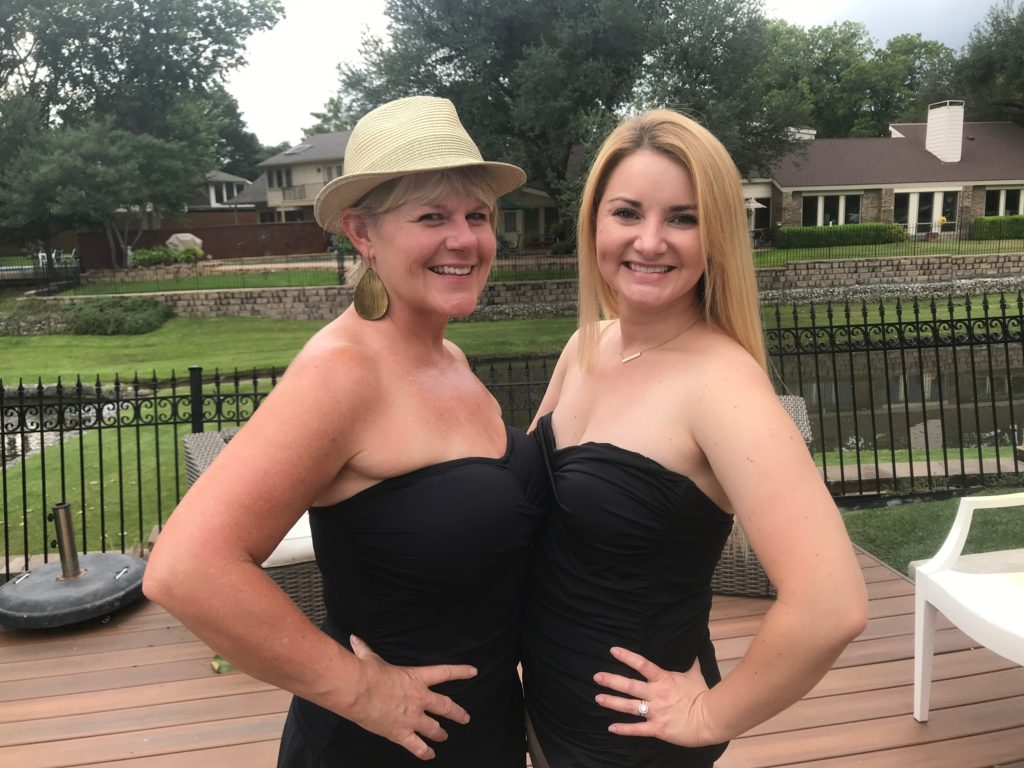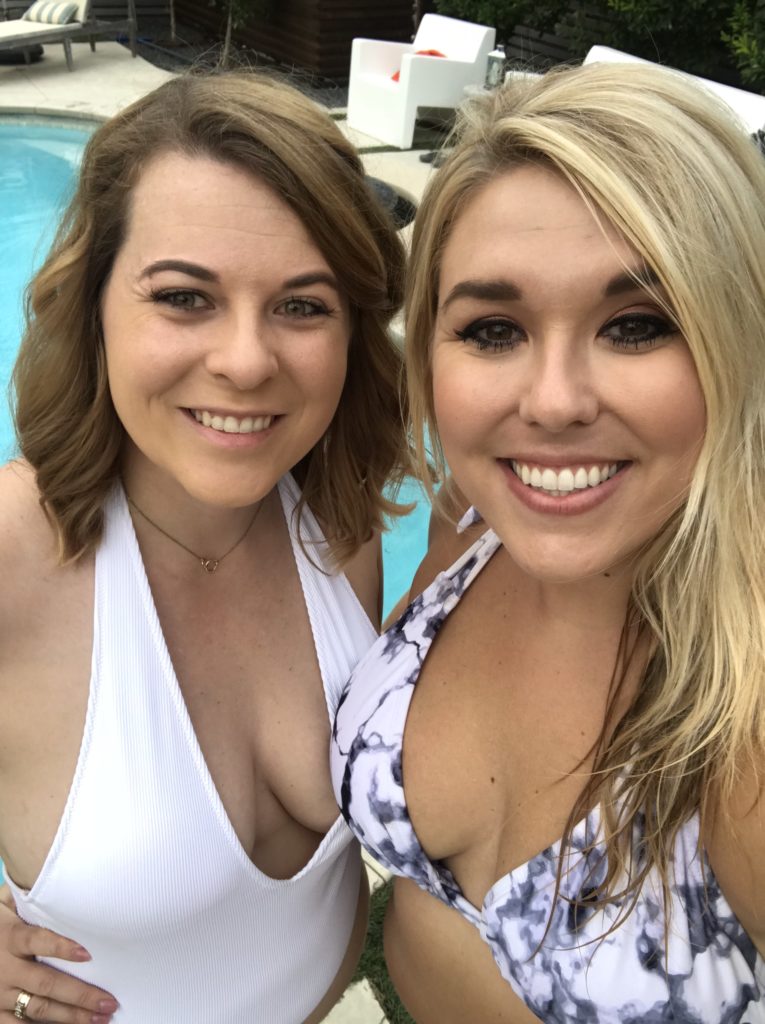 Saturday Night was an awesome Taco Bar at the house followed by a Lingerie Party. So FUN!!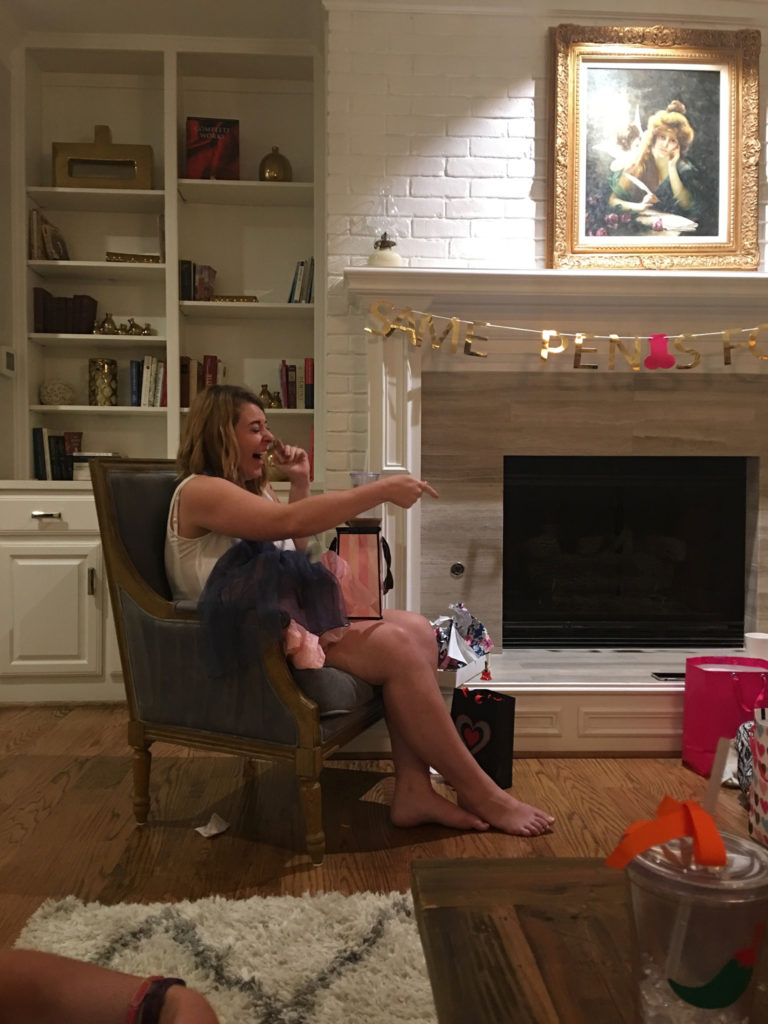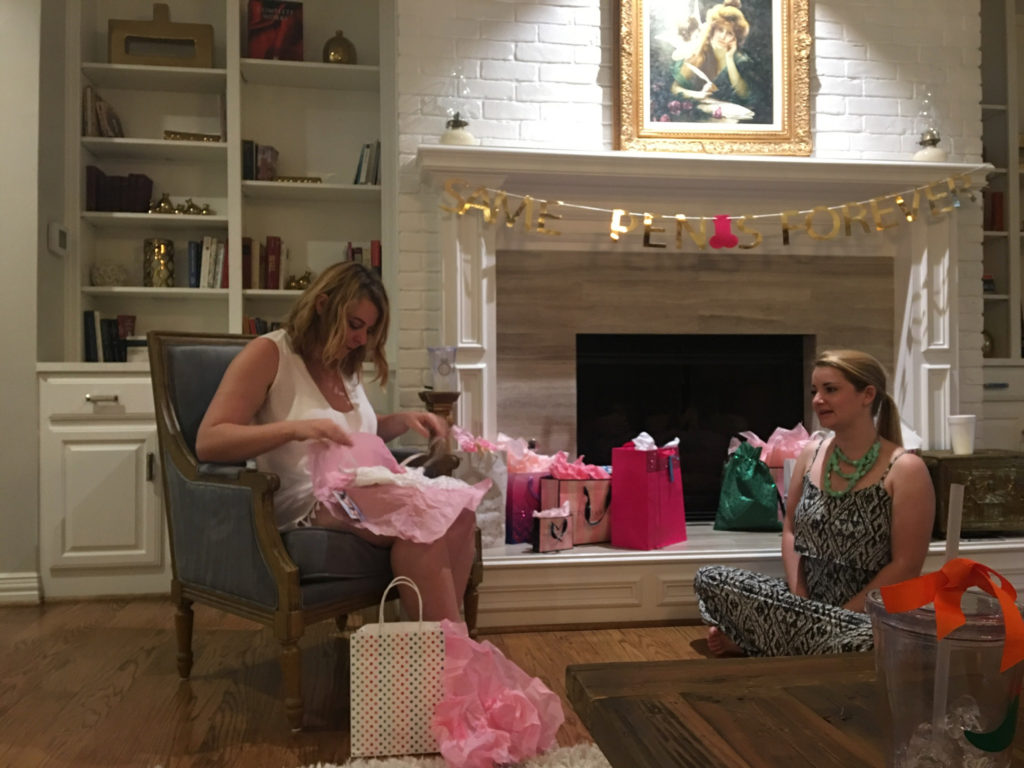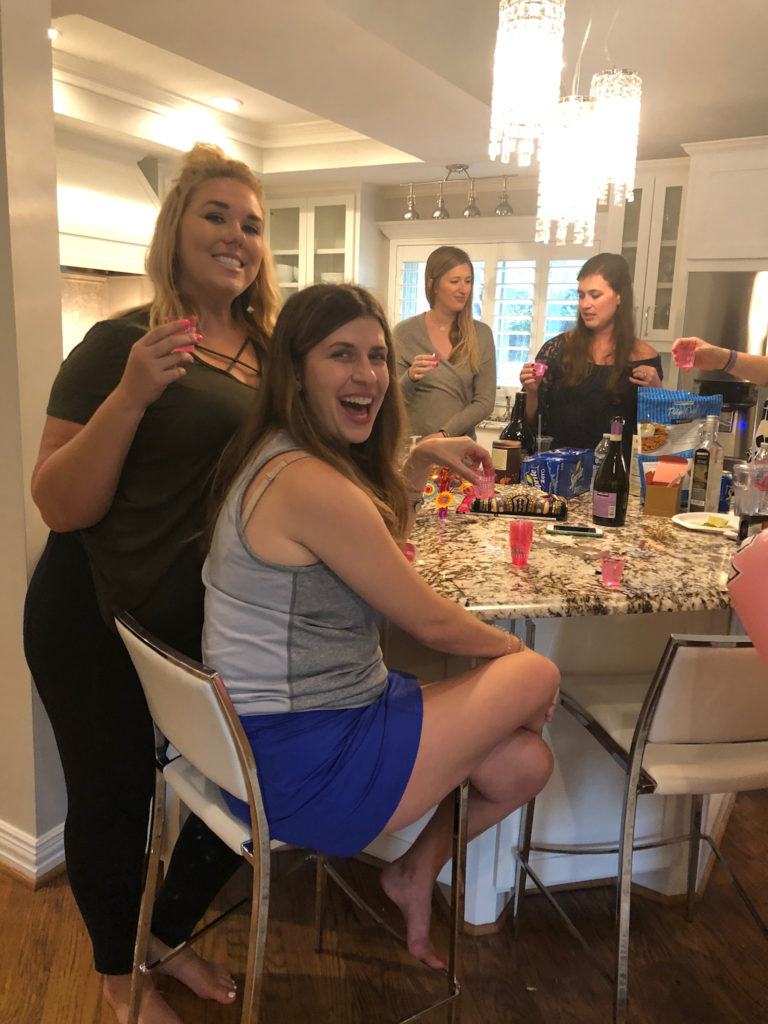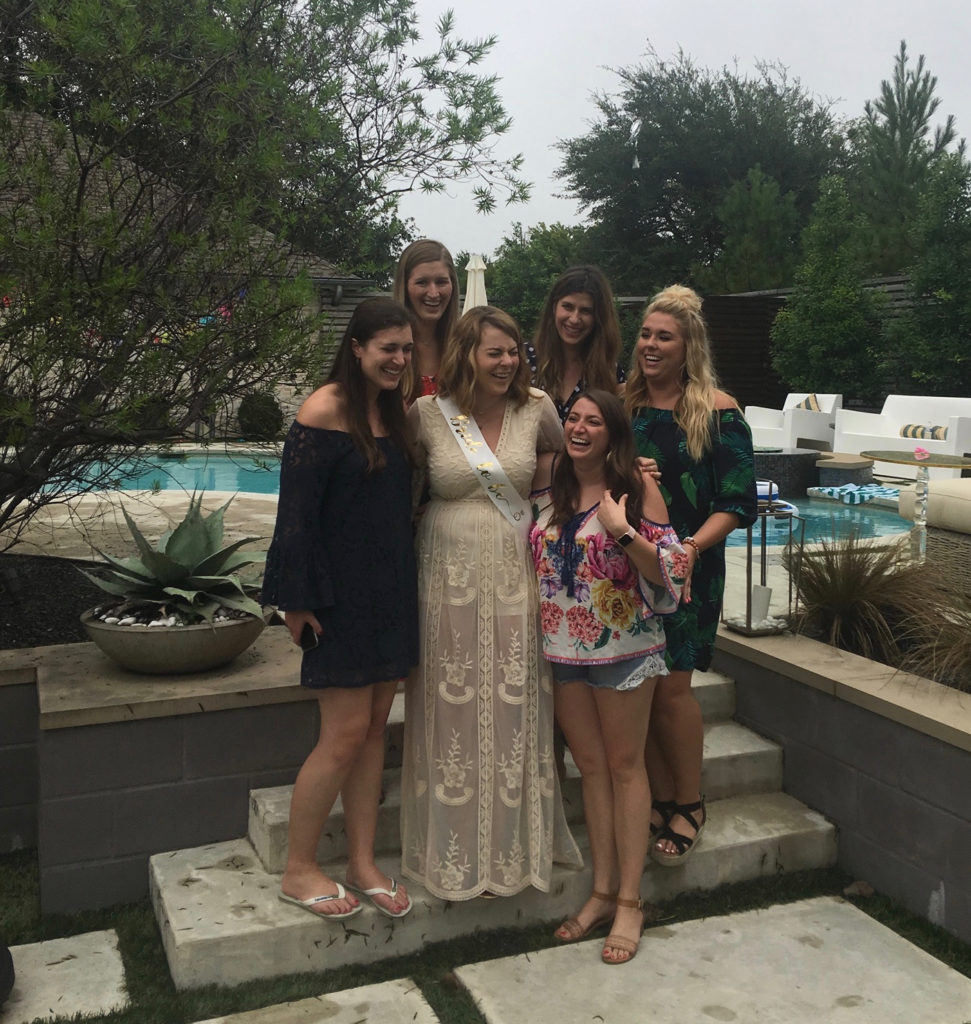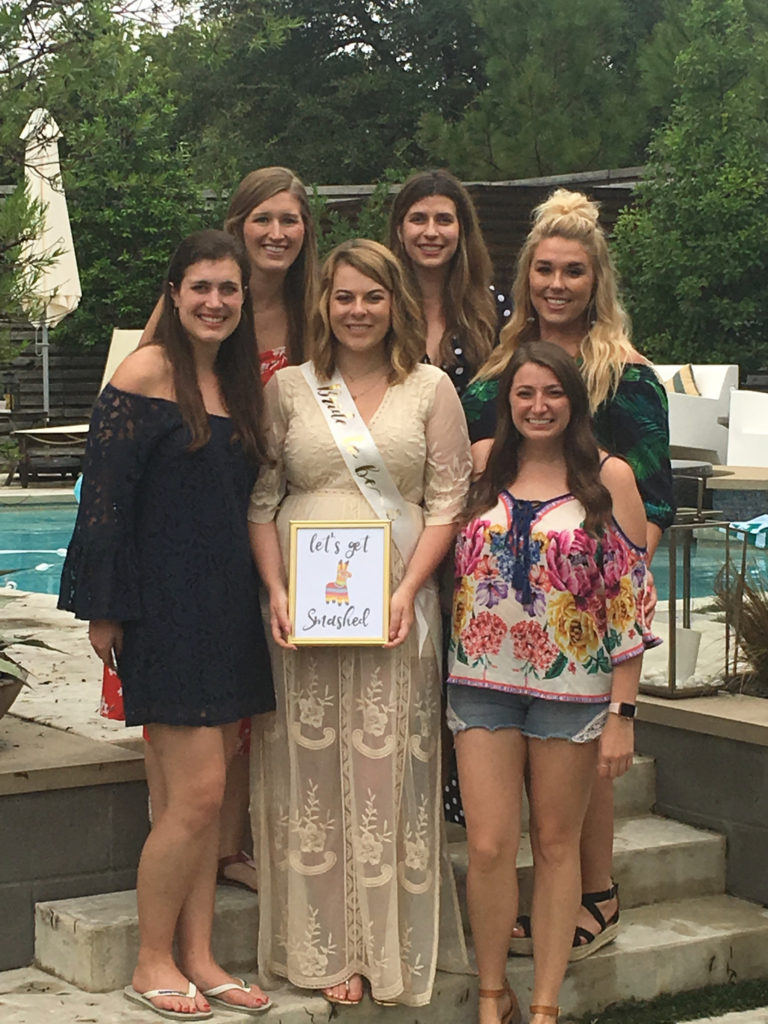 Me, the bride, Aunt Karen and beautiful Mary, the future Mother-In-Law.
Tess and Mary already have a wonderful relationship and I am so happy for Tess to be marrying into such a loving family. She hit the jackpot with Manuel and his entire family!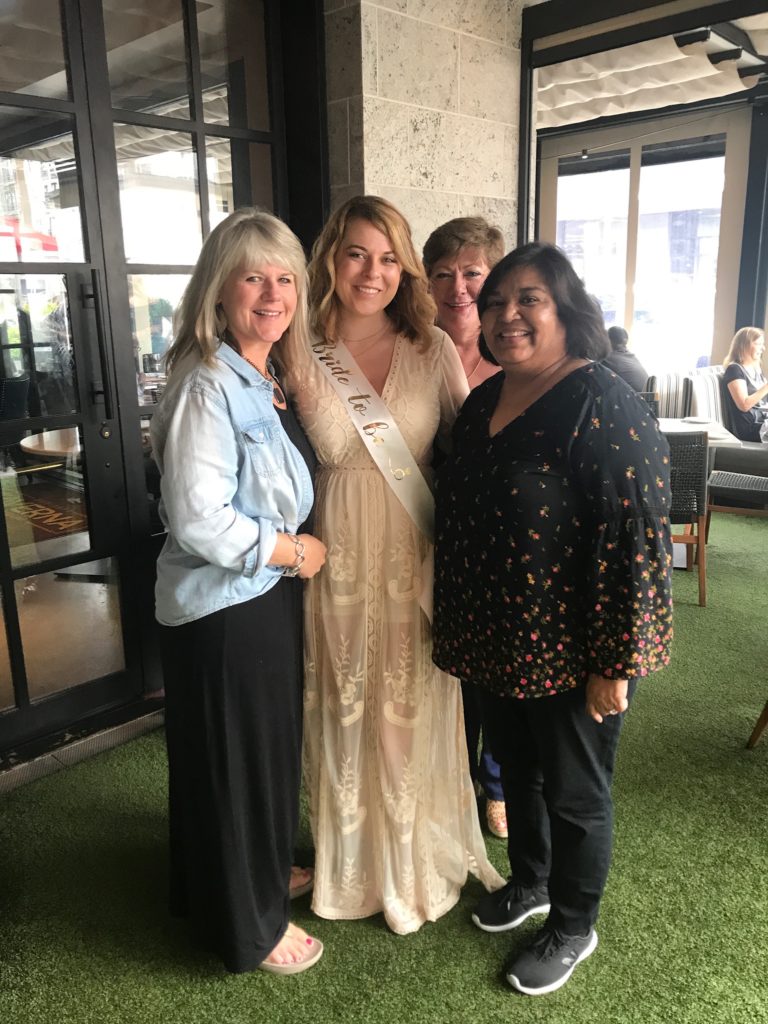 It has been crazy busy here trying to get caught up with work stuff and just life, but it's been a really exciting week!
I have a blog post coming later today (maybe tomorrow?) with exciting news about WW!
"love the life you live, live the life you love"