Lots of exciting things going on this week with WW!
We are having some great conversations about wellness at the Studios (formerly called Stores). Are you planning on going to a workshop (formerly called meetings) this week?
If you're a WW member, what do yo think of the new lingo? I love it! You should have an update on your WW App this week. If not, try uninstalling, then reinstall.
I would love to hear what you think and answer any questions you might have. If I don't know the answer, I'll get it for you!
At the end of the week, I'll go into more detail. I want everyone to experience the fun of finding out about all of the fun at their workshop this week!
For now, make sure you're tracking. With the new rewards program being discussed this week, you'll be glad you did!
I was doing good at getting back to the blogging routine, then….I wasn't.
Tess and Manuel came in town on Thursday. They had planned to come in Saturday and we were all going to the Chiefs game today with some of their friends. Well, flight plans changed so they came in earlier. Then, with the predicted day of rain, Mike and I decided we'd have more fun watching the game from the couch with a bowl of Turkey Sweet Potato Chili than standing out in the rain. So, here we sit and I couldn't be happier. Tess and Manuel are at the game.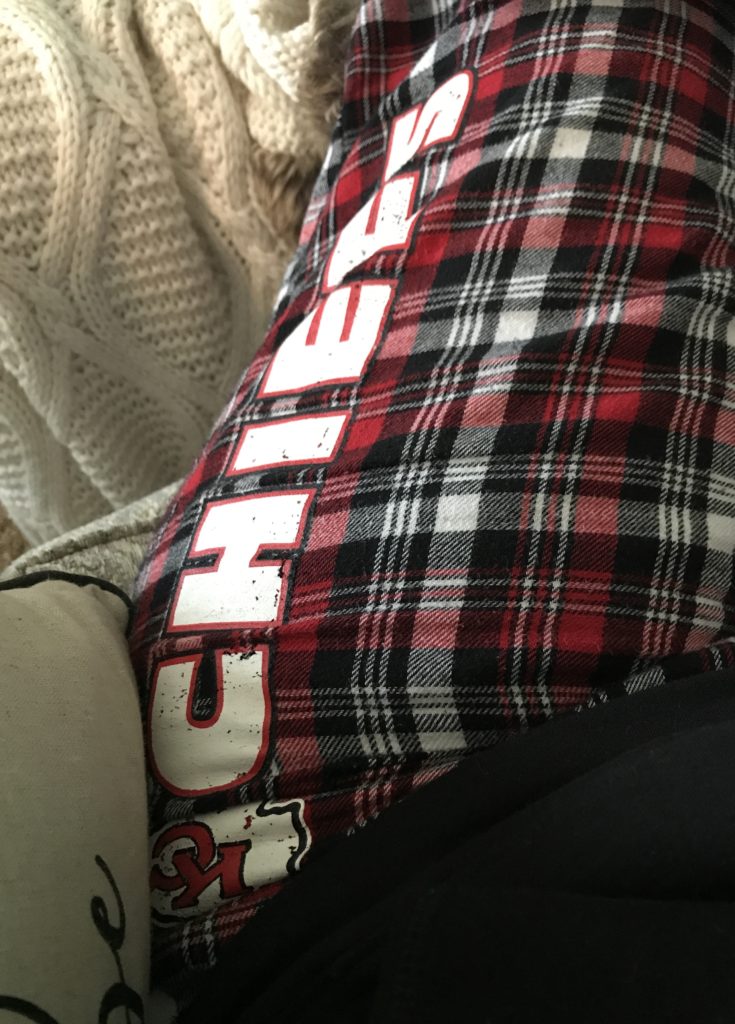 They did just sent me pictures from the game! They also lucked out and their seats are under a big overhang. So lucky!
NFL bringing awareness, addressing early detection and risk reduction efforts for multiple cancers.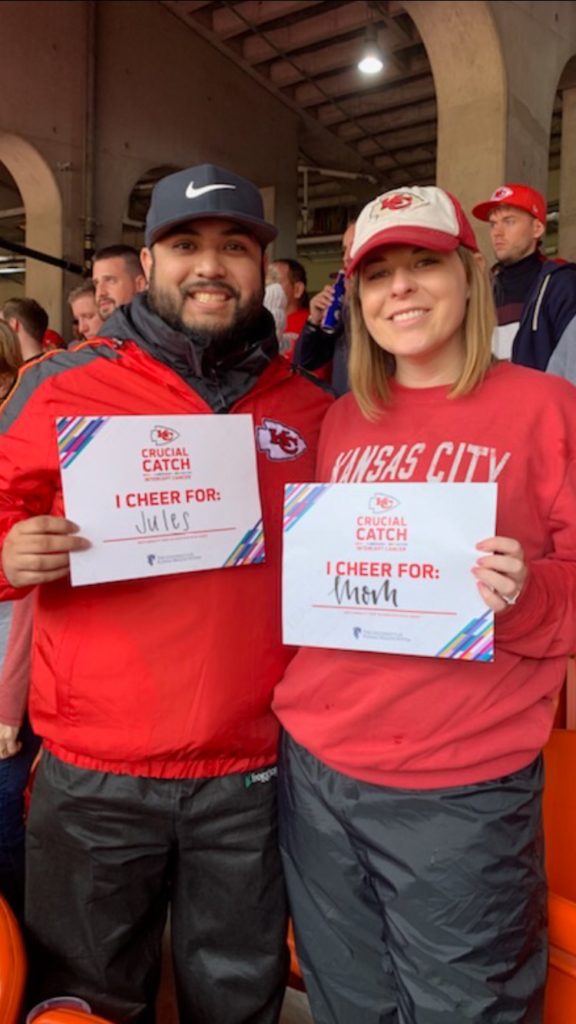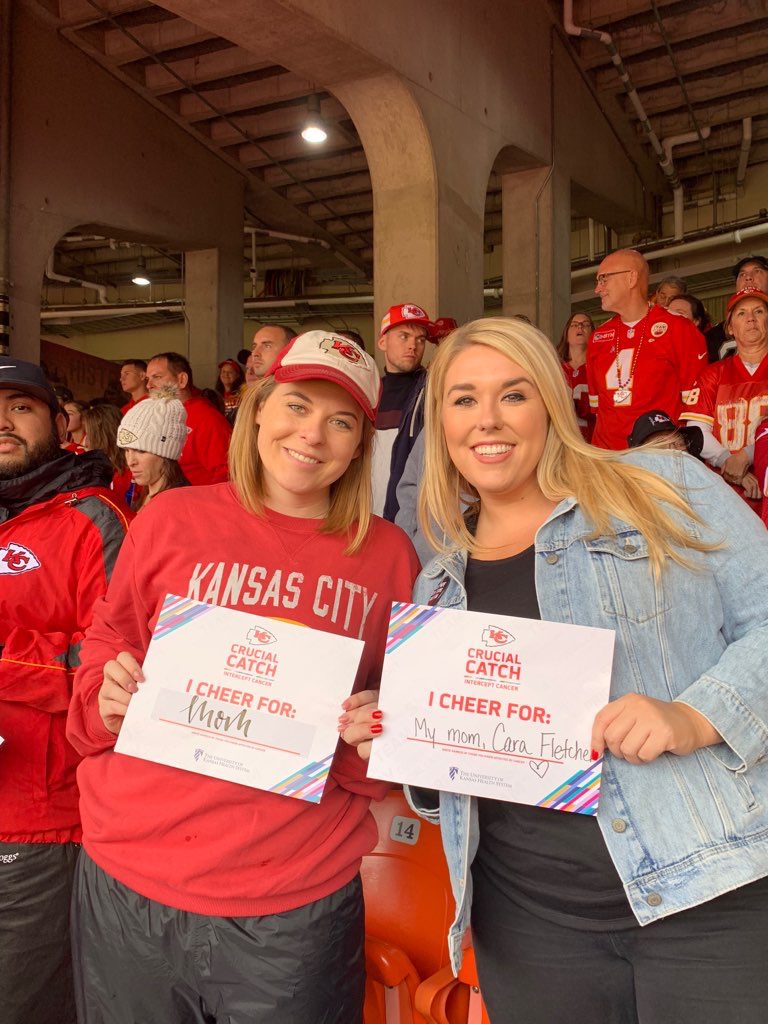 Just a couple of favorites from the last few days.
I made my Warm Cinnamon Apples, but used Pumpkin Pie Spice instead of Cinnamon. These are a tasty side, but also great on Waffles, Pancakes and Oatmeal!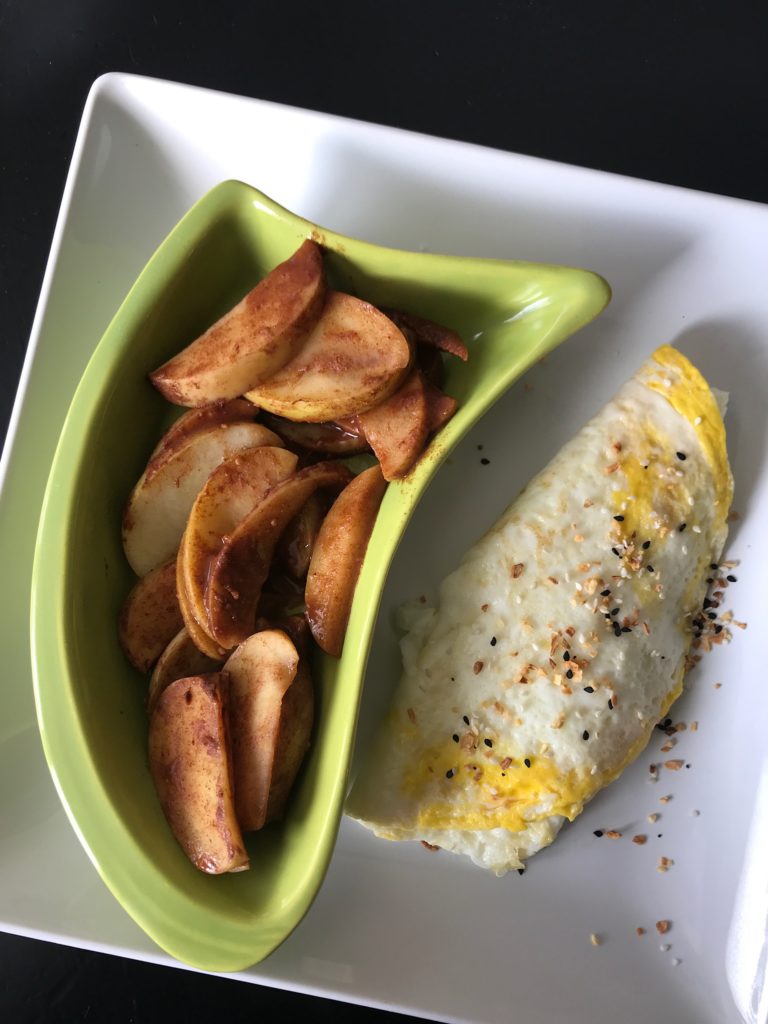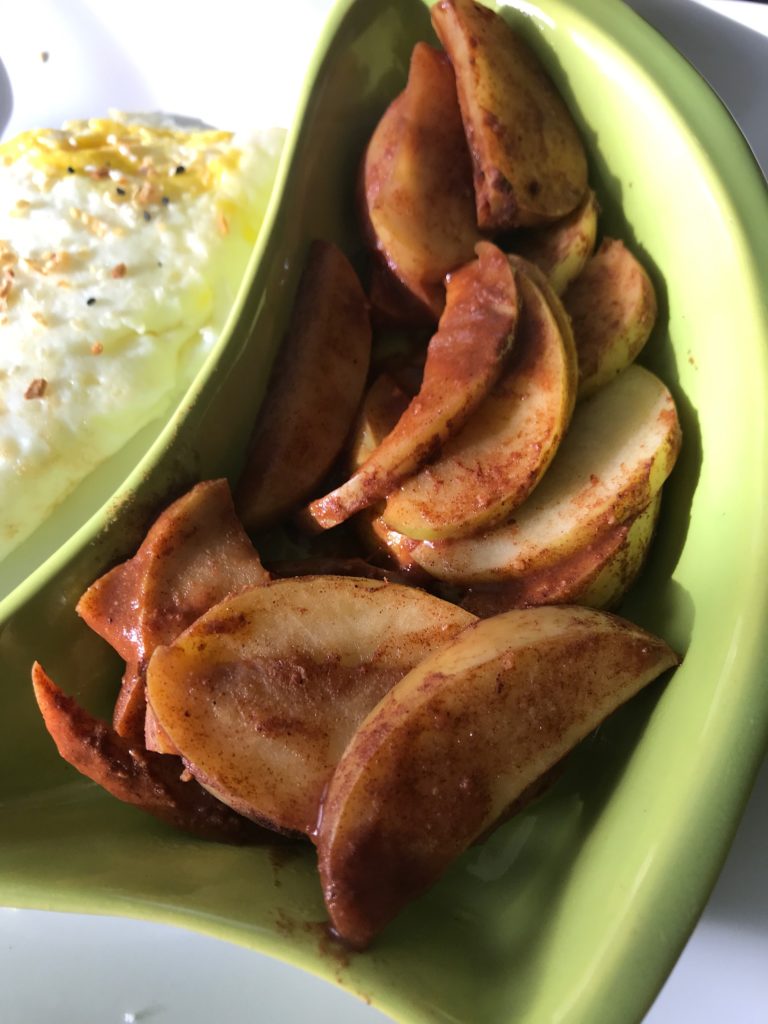 I made a simple Pizza using a Trader Joe's Cauliflower Crust and leftover Skinnytaste Santa Fe Chicken. This Crust is 2 Smartpoints per slice. If you follow the directions for a crispy crust exactly as directed, it really does cook up nice and crispy! Who knew?
Shredded Chicken with just a little pizza sauce, Shredded Cheese and Tomatoes.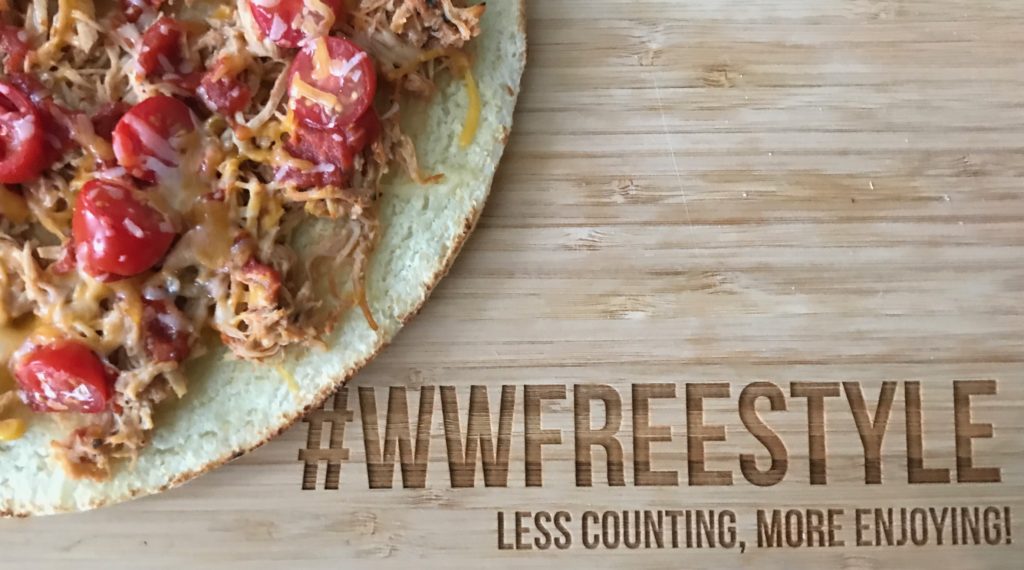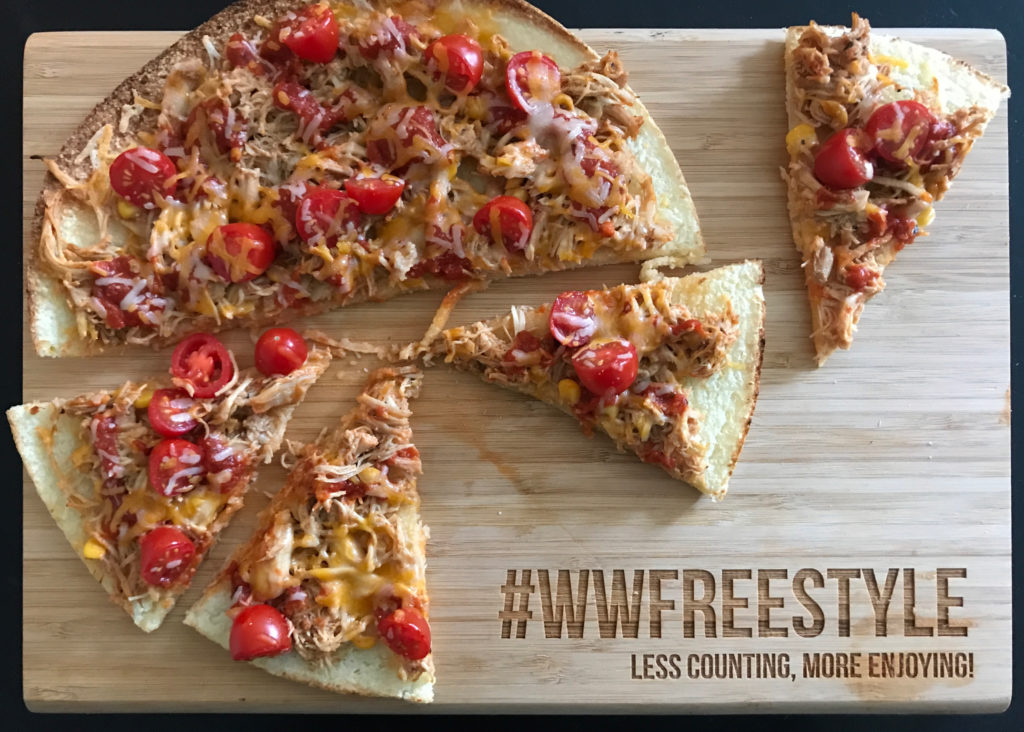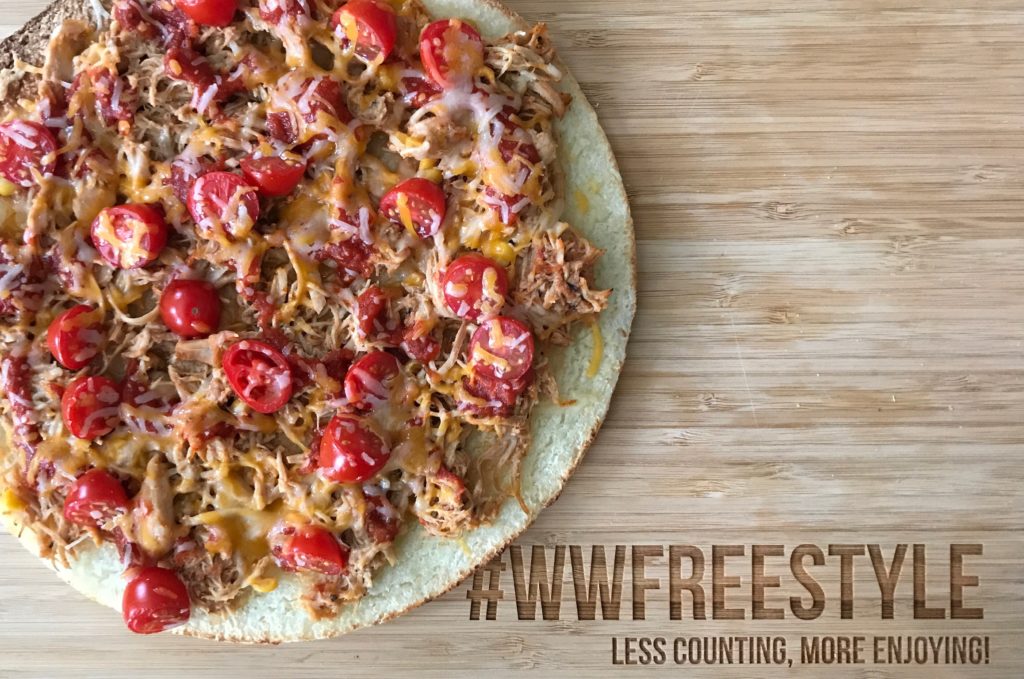 Okay, I've got some cheering to do and some Chili to eat!
Happy Sunday! I found this on a walk with Tucker yesterday. Yes, he came too. Isn't it beautiful?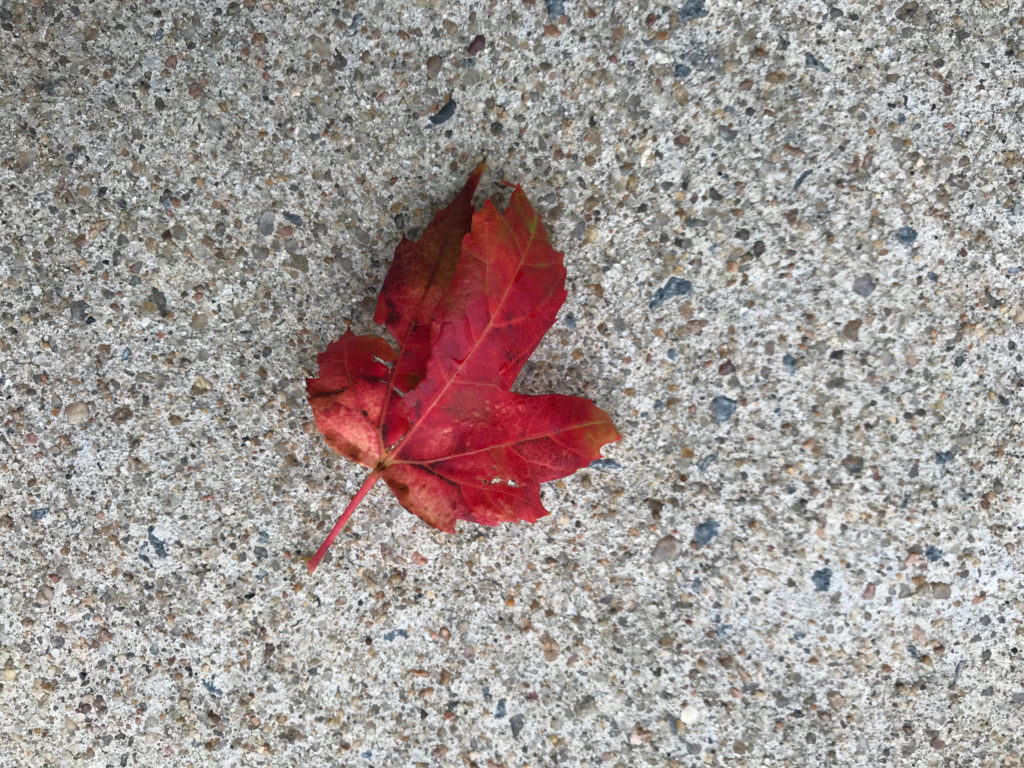 'love the life you live, live the life you love"