I thought carpet was coming next week. Now carpet is going to be delivered on the 22nd. It was my hope to have the entire upstairs completed by the second weekend in October. 
Tess and Manuel are coming in town the last weekend in October along with his parents and his sister. They are all coming in for a wedding shower that their friend is throwing. I've asked them all to stay at the house and I'm looking forward to spending as much time together as we can while they are here in town.
It will be a time crunch to get everything done those last few days. I never really thought about all of the work put into replacing carpet's in all of the bedrooms and the bedroom closets. I seriously feel like we are moving and I hate moving! 🙄🙄🙄
Things will get done. Even if they didn't (or don't), I know we'll still have a great time. Dirty old carpet and all. Here, I practice gratitude, but with a little bit of an eye roll because I really just want it all done. Ha!
It feels good to be able to get some time in to post a daily blog. As I look at my pictures of my food yesterday, I realize I didn't get in a great variety of veggies. I know when I'm eating more veggies, I just feel better.
I did not get out to go for a walk as I am really unclear right now if that is helping my knees are hurting my knees. Physically, it hurts. As far as healing goes, I'm not sure if walking is doing more harm than good. That being said, I did several trips up and down the stairs (ouch, maybe not the best idea either?) to the basement trying to pull a few things out for a neighborhood garage sale this weekend. 
Anyhow, I got quite a few steps in throughout the day.
Here are yesterday's eats.
Breakfast – 7 SP
Paleo Pancake Mix from Costco (4SP) topped with a Banana a 1 T. Trader Joe's Vanilla infused Maple Syrup (3SP), which is AMAZING!!!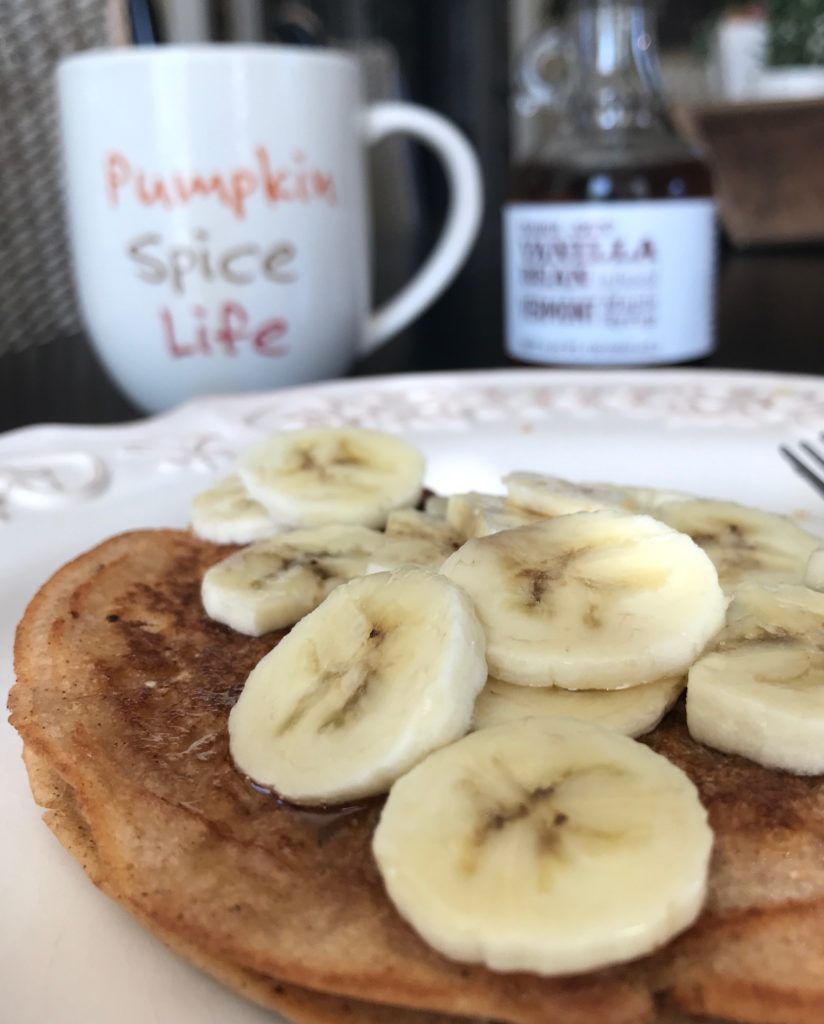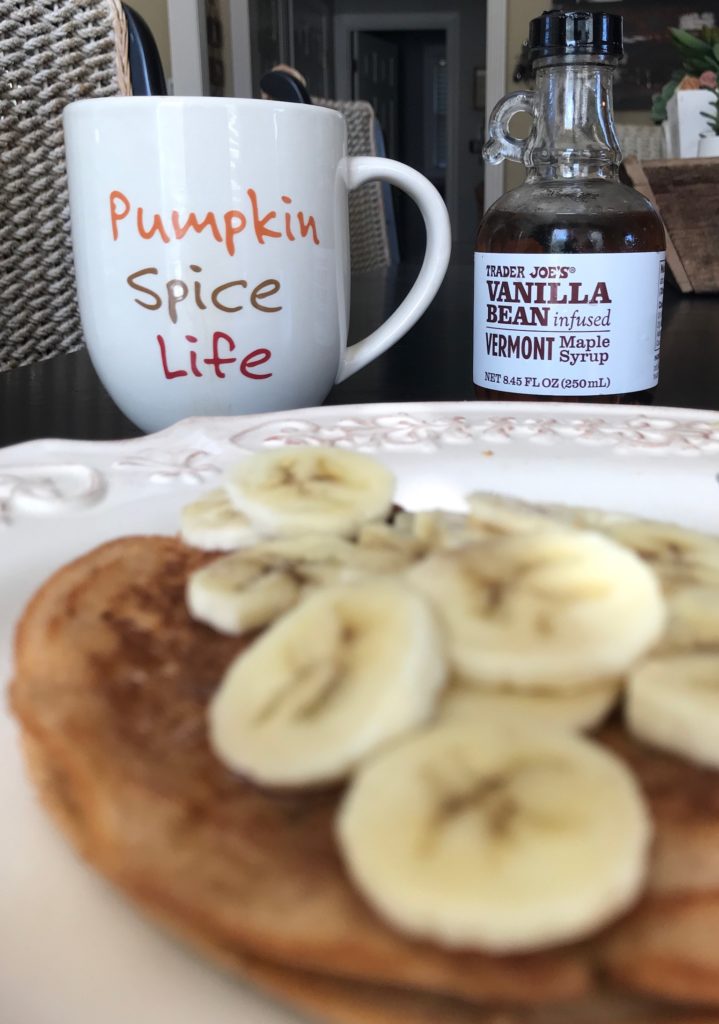 Lunch – 12SP
Leftover Beef Burger with Smashed Avocado, Asparagus and Cheese Caulirice.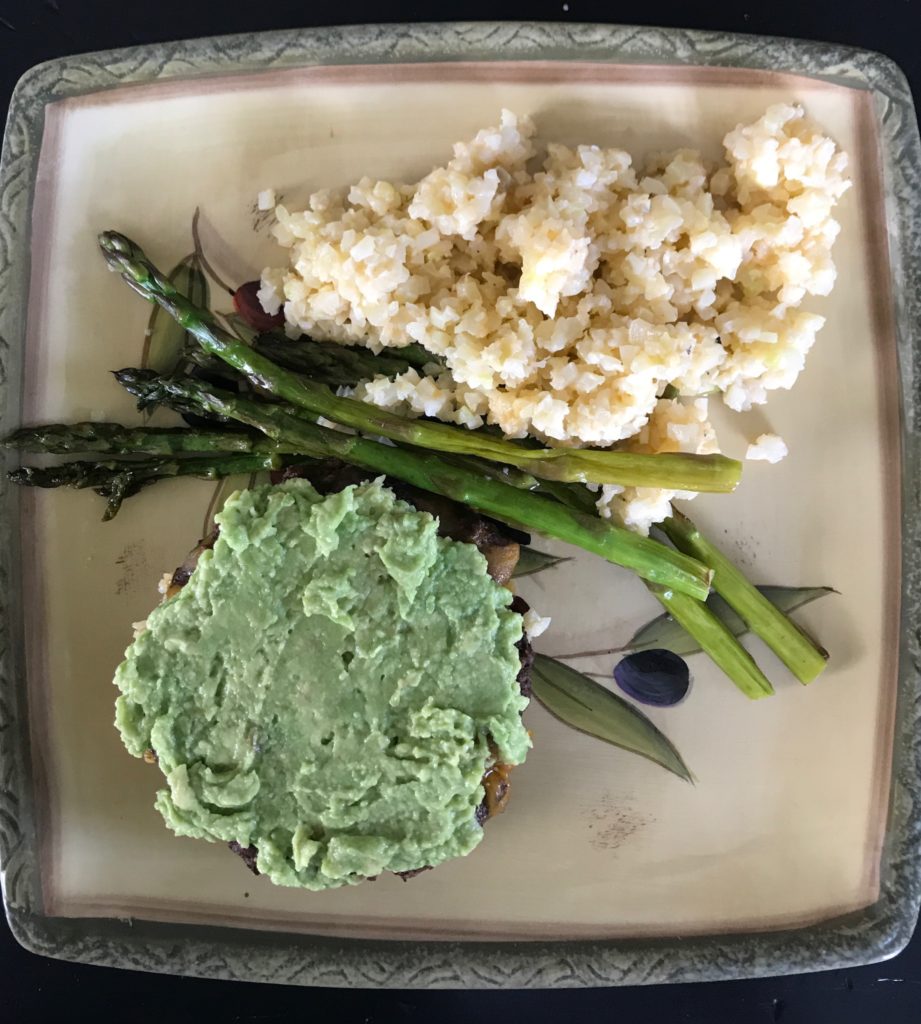 Dinner – 2 SP
Skinnytaste Crockpot Santa Fe Chicken.  
It was nice to come home to dinner waiting in the crockpot. The only thing that I had to do was put the bag of Caulirice in the microwave, then shred the chicken while the caulirice cooked. I didn't add the beans as the recipe suggested, but even if you do, this is a Zero Smartpoints Recipe!
I served this over Caulirice and topped it with Smashed Avocado.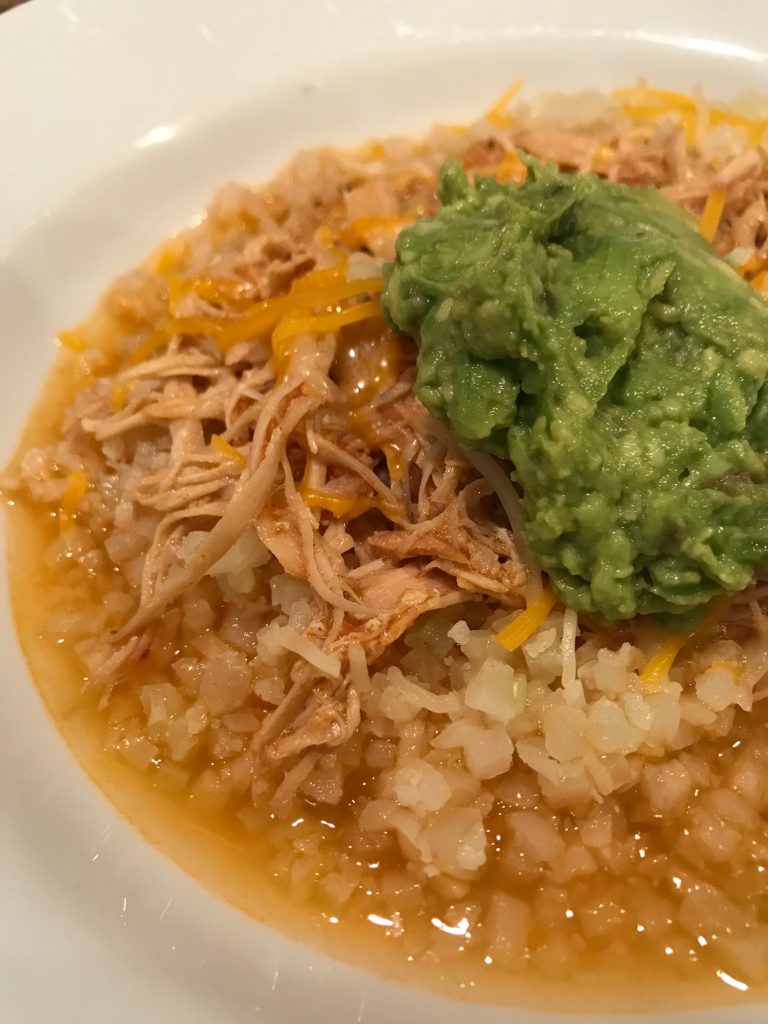 It was a beautiful day here in Kansas City. I hope you've had a great day!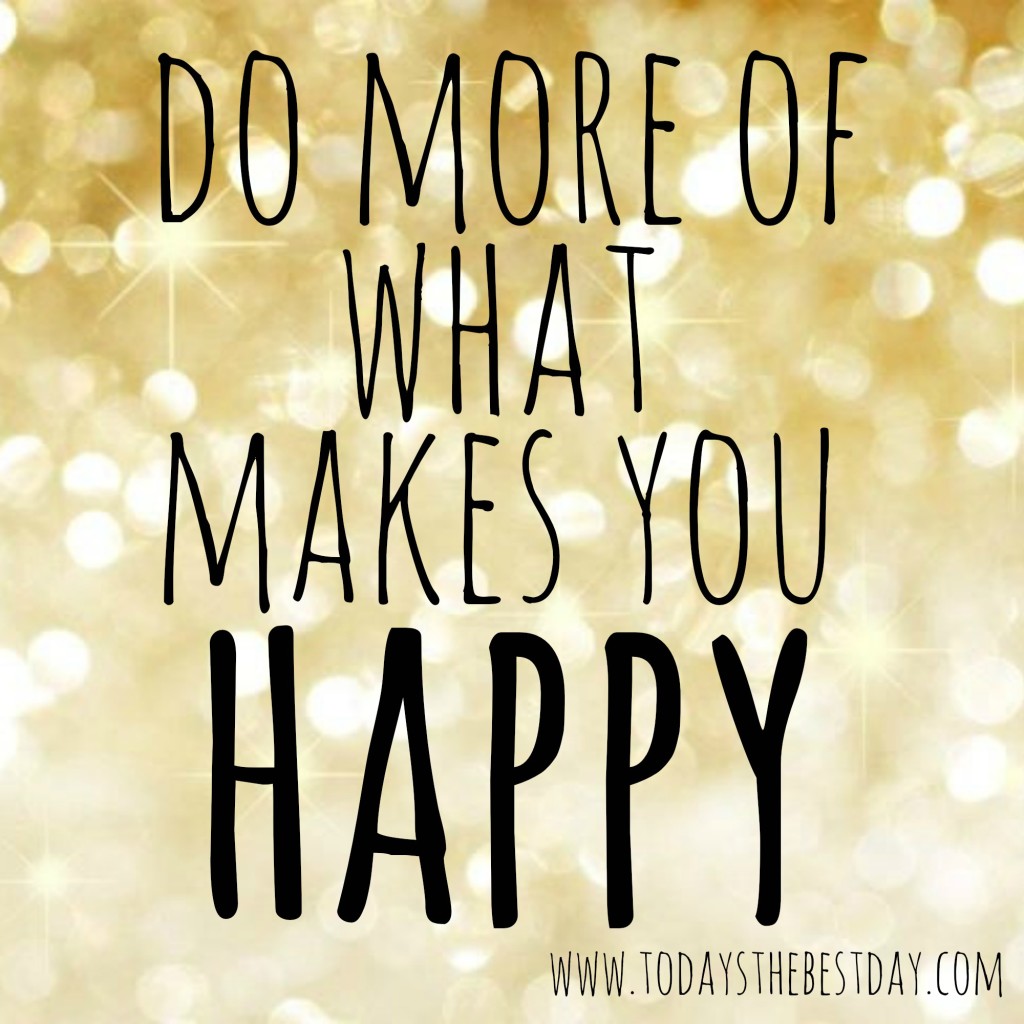 "Love the life you live, live the life you love"