Happy Monday! I was hoping to post this this morning…..but you know. I have a post to follow this one with all sorts of happy things going on that are actually Weight Watcher related.
I came home a day early from the beach thanks to Florence. We were right in her path at Carolina Beach! My friend Ashley has a family beach house that her parents built in 1967 (I think that's the right year.) Three of us (all childhood friends) went to see Ashley four years ago and we had the best beach trip! We then went two years ago as well. We've tried for an annual thing, but this is maybe a bi-annual thing. It will definitely get easier to plan as all of their kids get older and are out of school. For now, I'll take what I can get. I love these girls and we had such a great time.
The Beach House, Chapter Two – 2016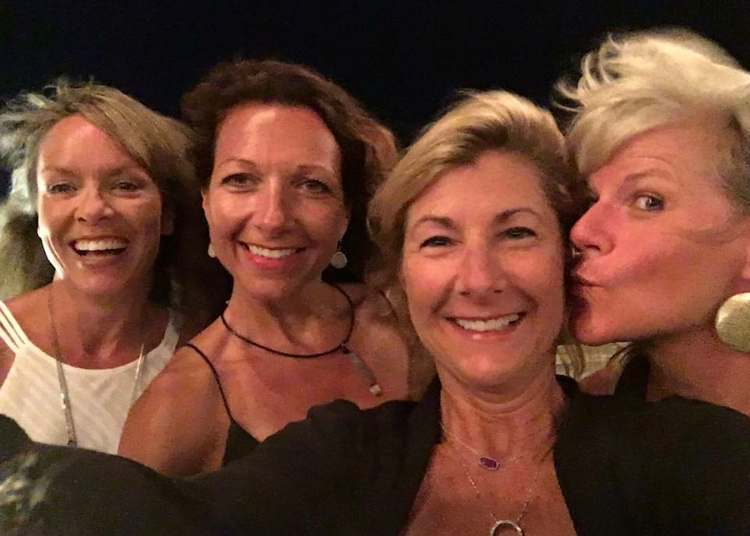 The Beach House, Chapter One – 2014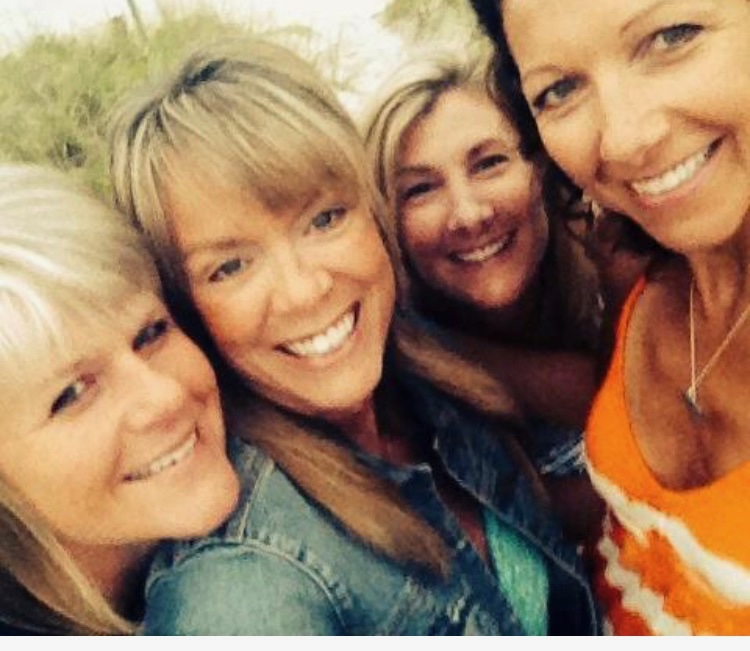 I'm 8 weeks post op my knee surgery and I had no idea that recovery would take so long. I felt very limited as to activities, and honestly, just going from the house to the beach then back to the house was a lot of work! Walking in sand can be a workout without a bum knee. I was really swollen pretty much the whole time spite my bottle of water after bottle of water. My body seems to absorb the salt when I'm on the beach.
Basically, I was a blimp.
The beach and airplanes just make me swell. Add to that a little surgery and well…….
So….Hurricane Florence gave us a good scare! We were supposed to come home on Wednesday. Florence was supposed to hit on Thursday. We did come home a day early. We are assuming that the Beach house is OK but our friend Ashley thinks the beach has been destroyed. As we were driving out of town there were shop owners putting plywood on their windows and spray painting messages. We stopped and said hi to this one shop owner. We told him good luck. I saw his shop sitting in a flooded street on the news on Friday.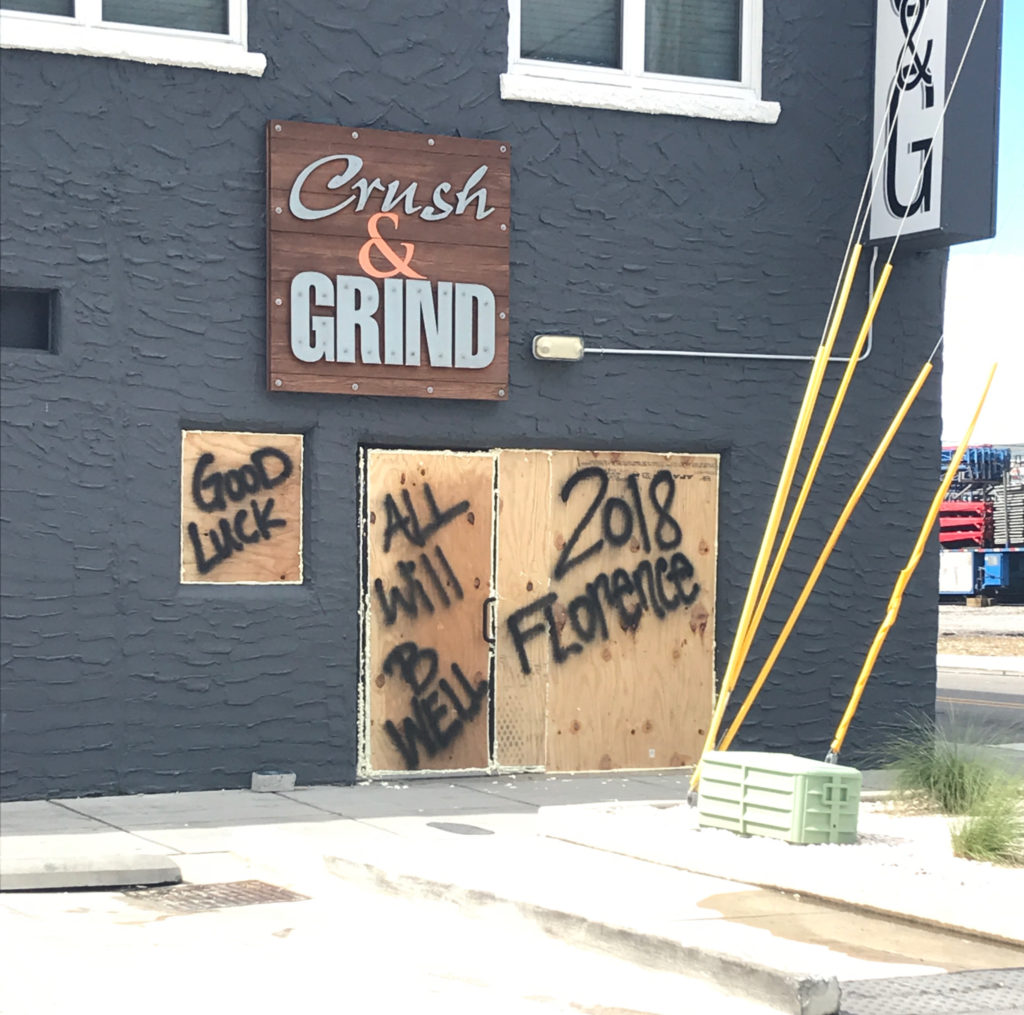 My friend Ashley lives in Raleigh. She sent us a picture of the path that she walks on by her house. Even that is flooded. School has been canceled.
Prayers to all of those dealing with the wrath of Florence.
Before Florence hit, even though I was a puffy mess, we enjoyed our beach time and some great girl time together.
I love this view walking out to the beach from the house.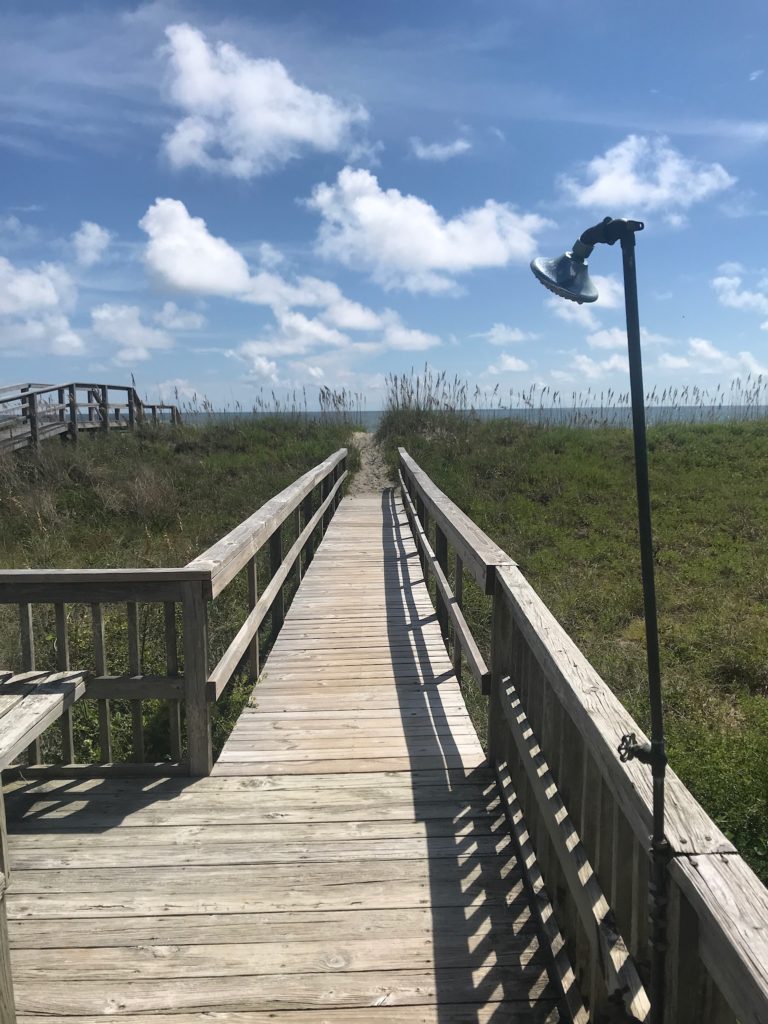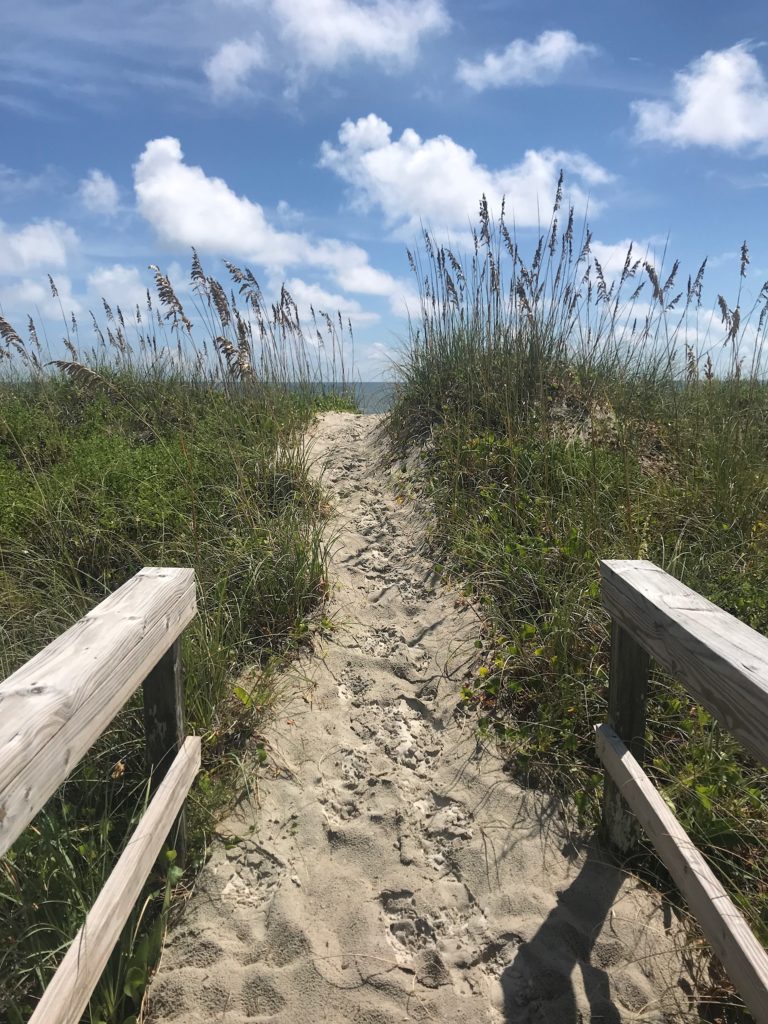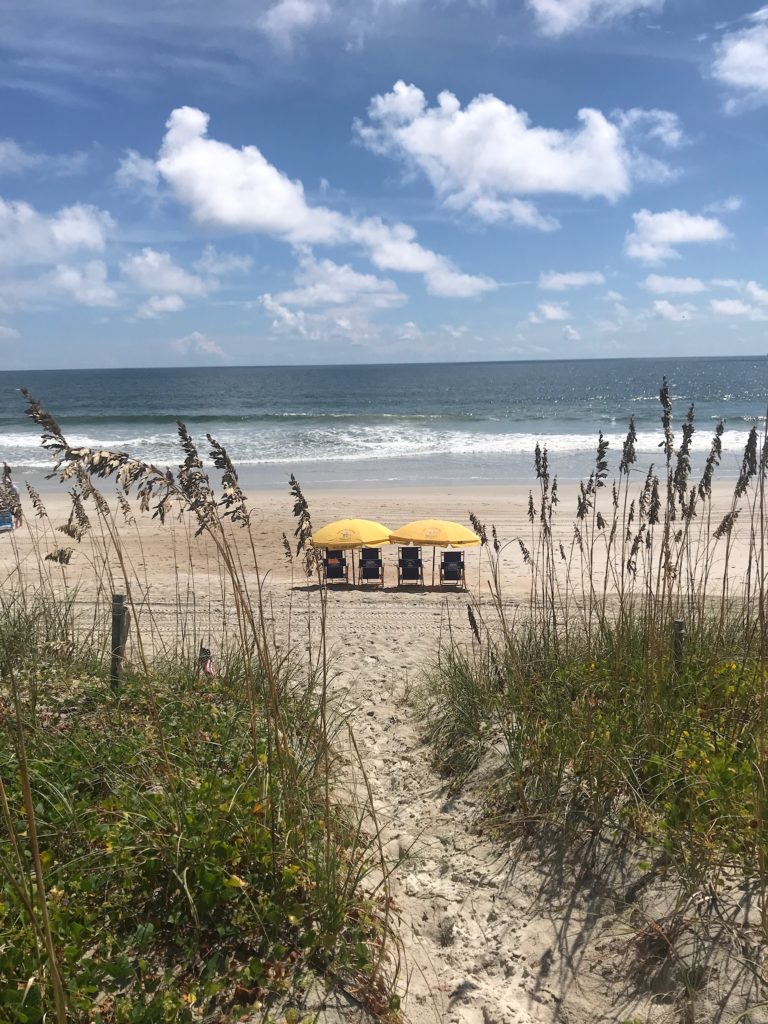 The house with the beach towels…..that's us. (The houses on each side were boarding up the day before we left.)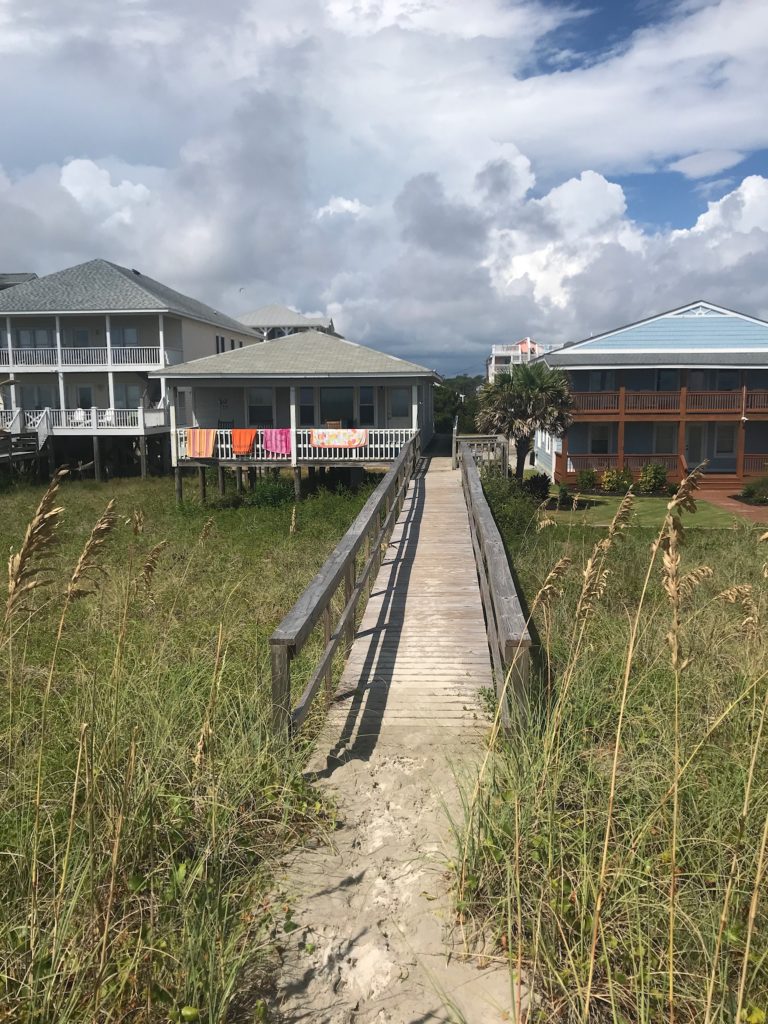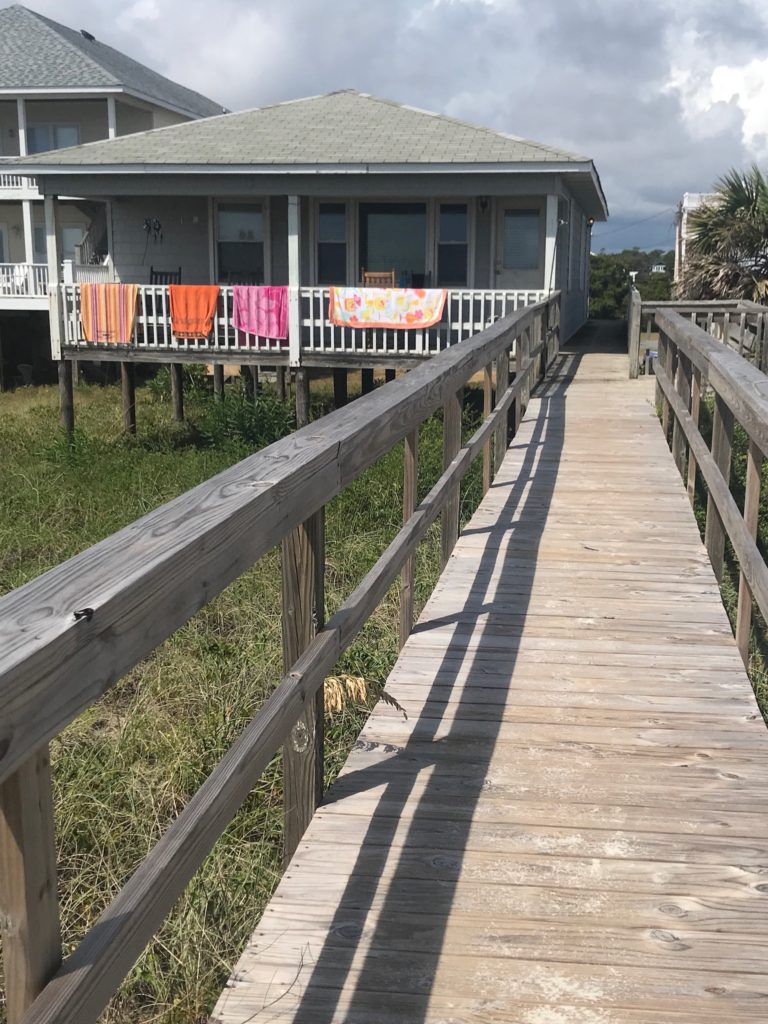 We were on the beach at 6:00 am with coffee in hand to watch the sunrise the first morning.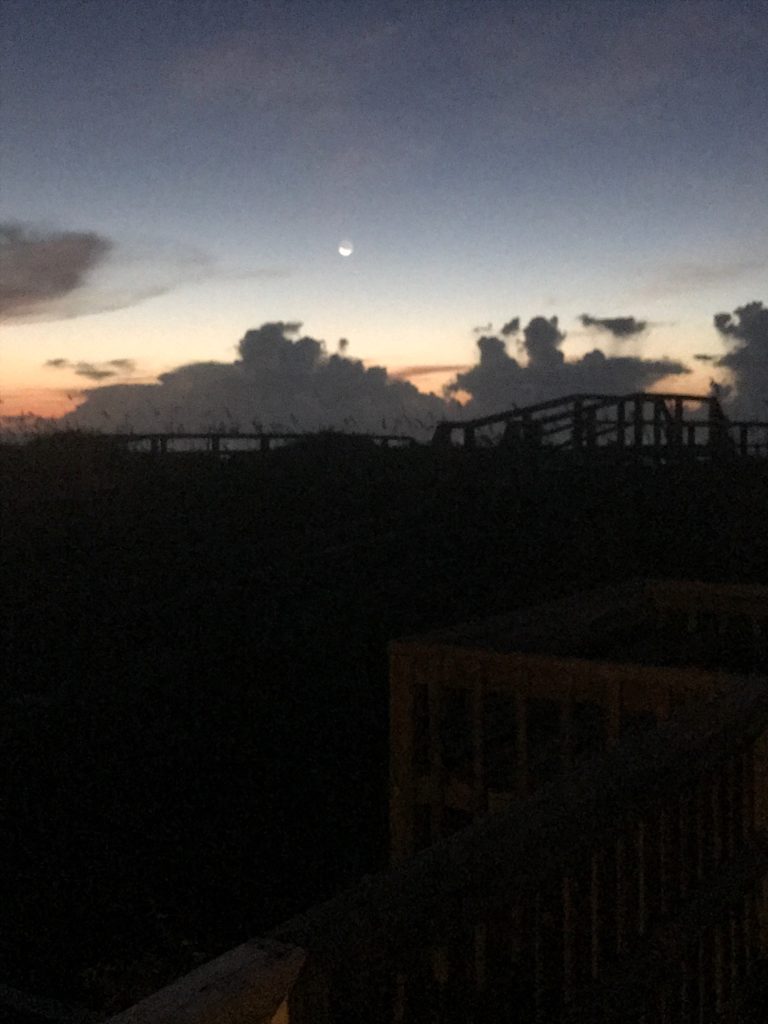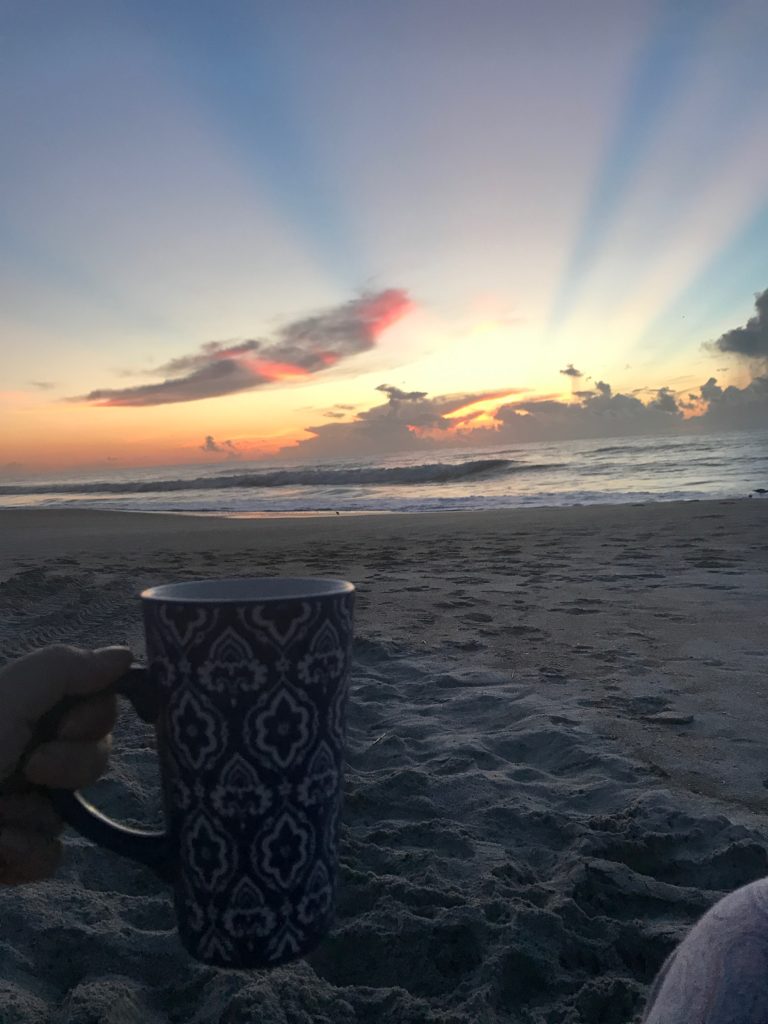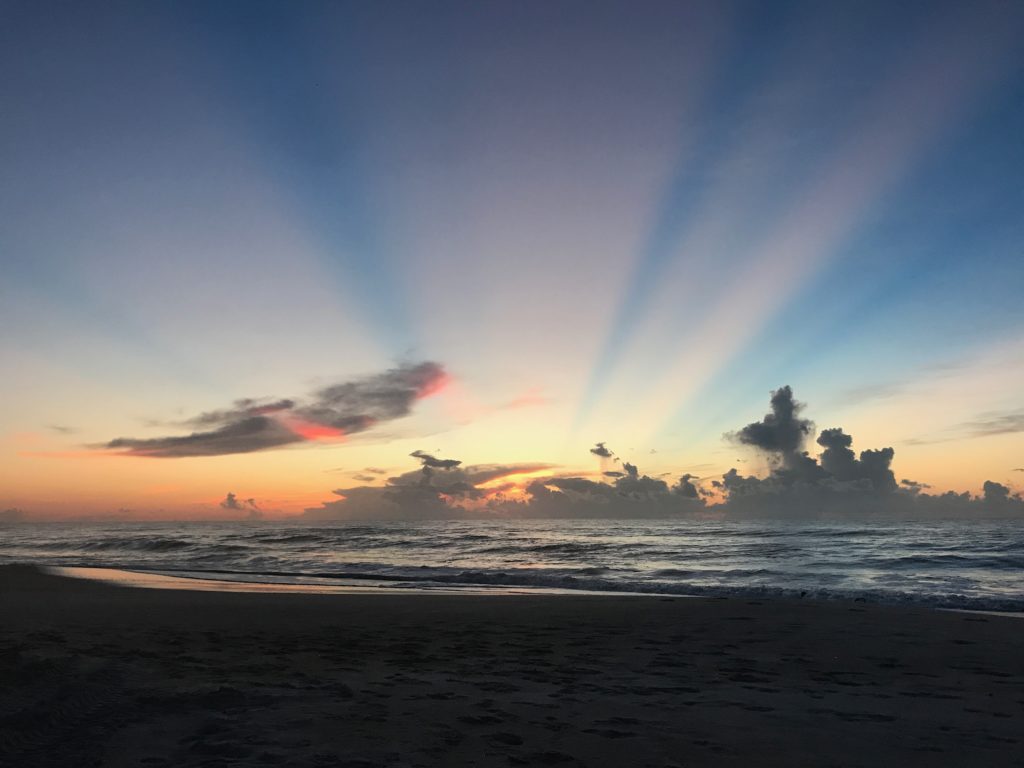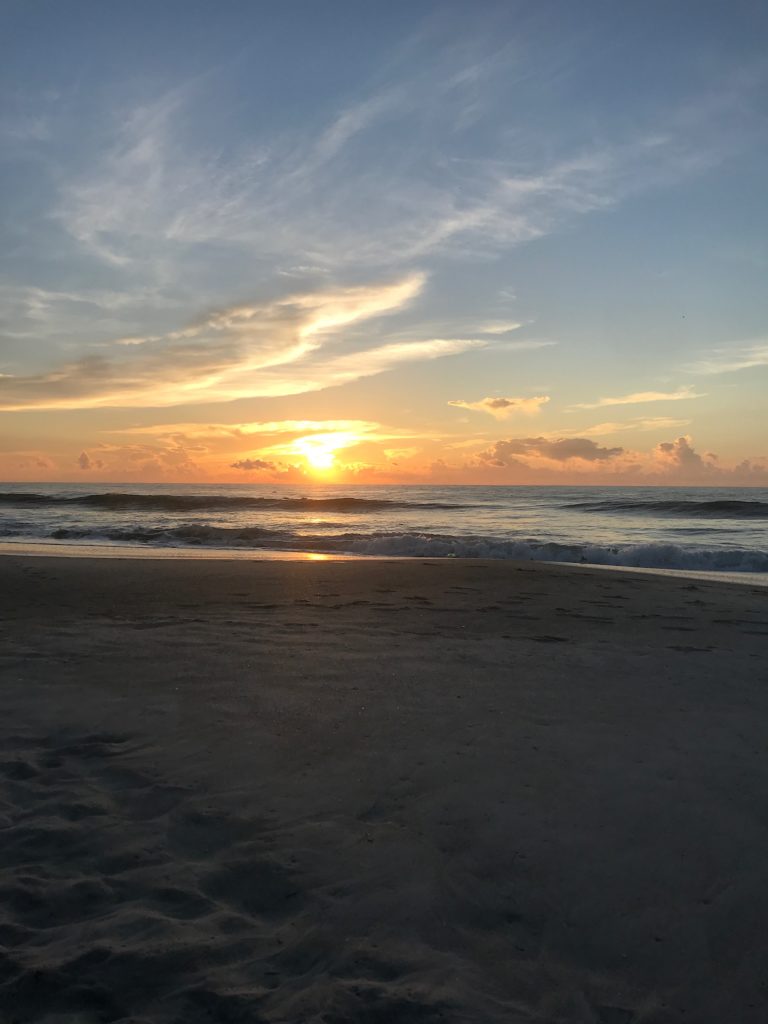 I love this view from the porch.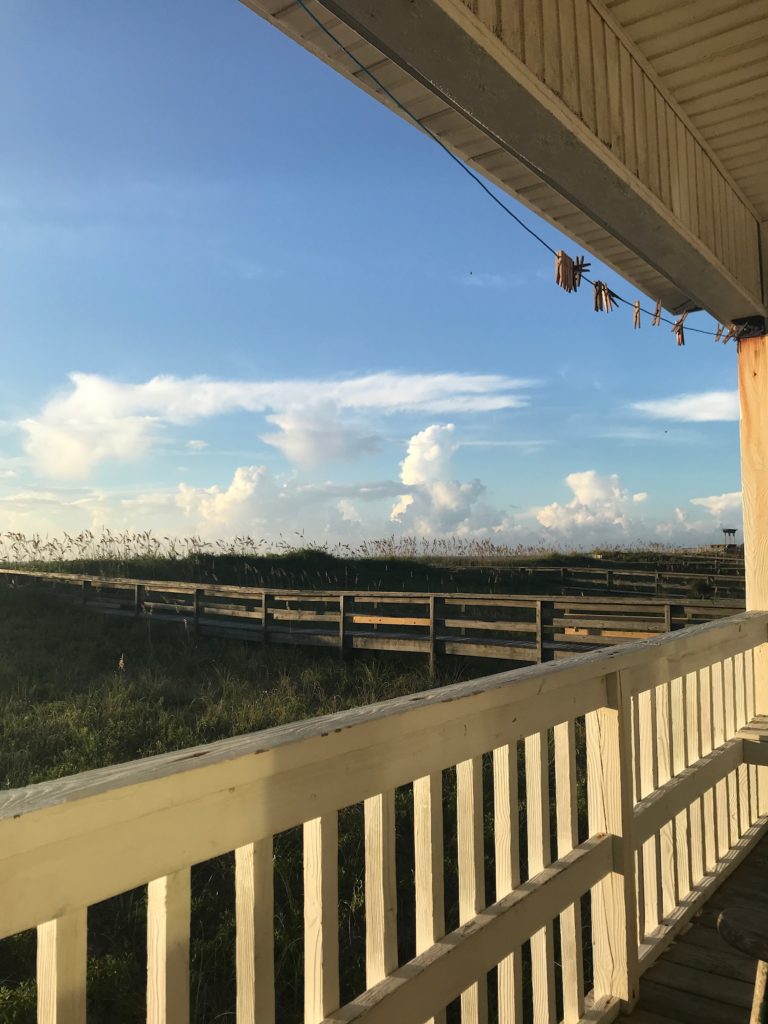 Happy Day.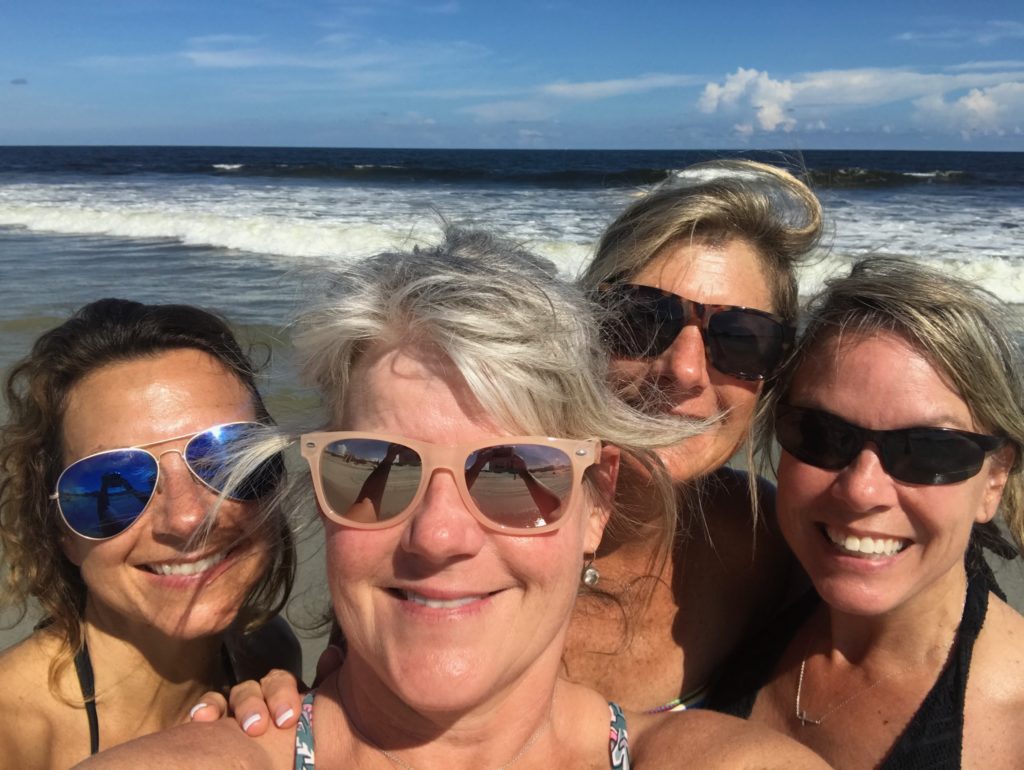 Me, under the umbrella pretty much the entire time……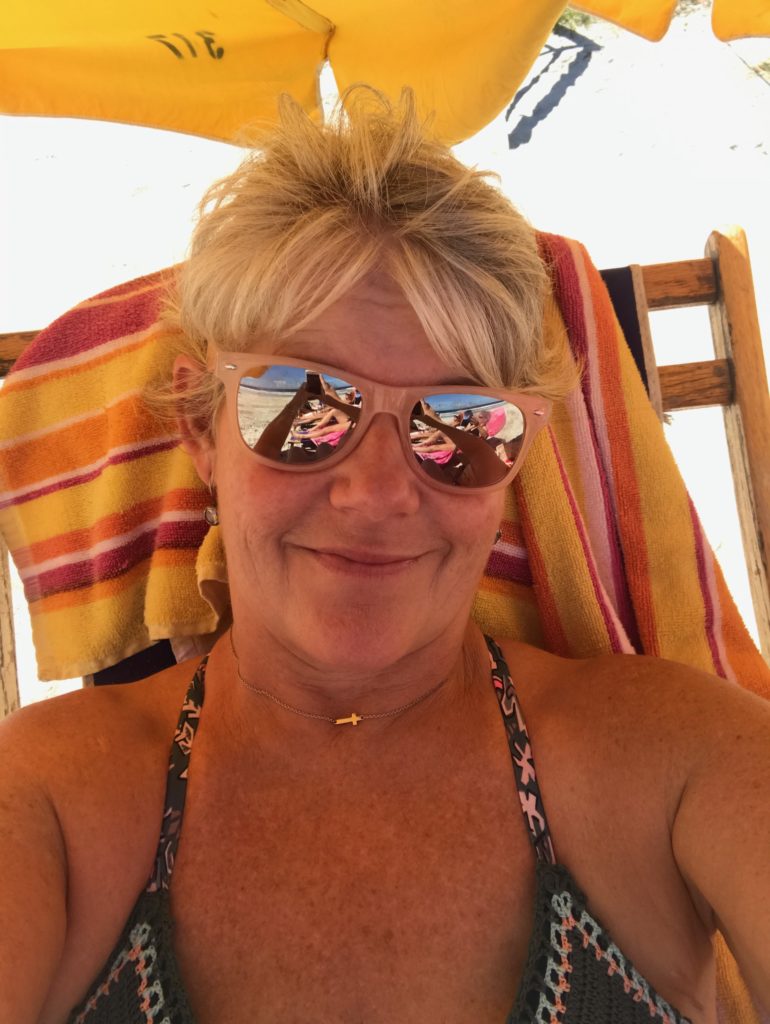 These girls love the sun….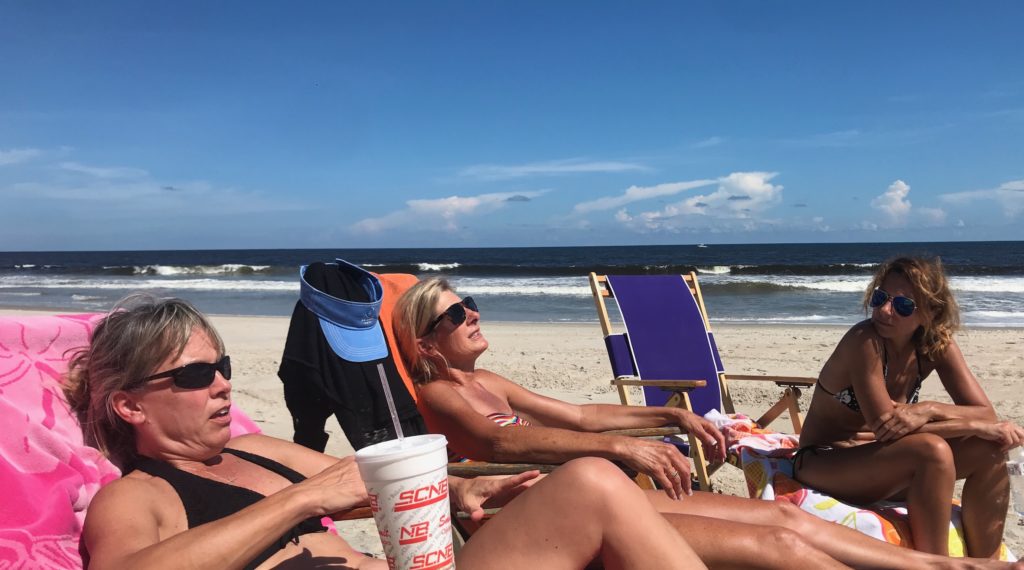 Snacks on the beach. Lots of fruits and veggies thrown in there. (and a little sand)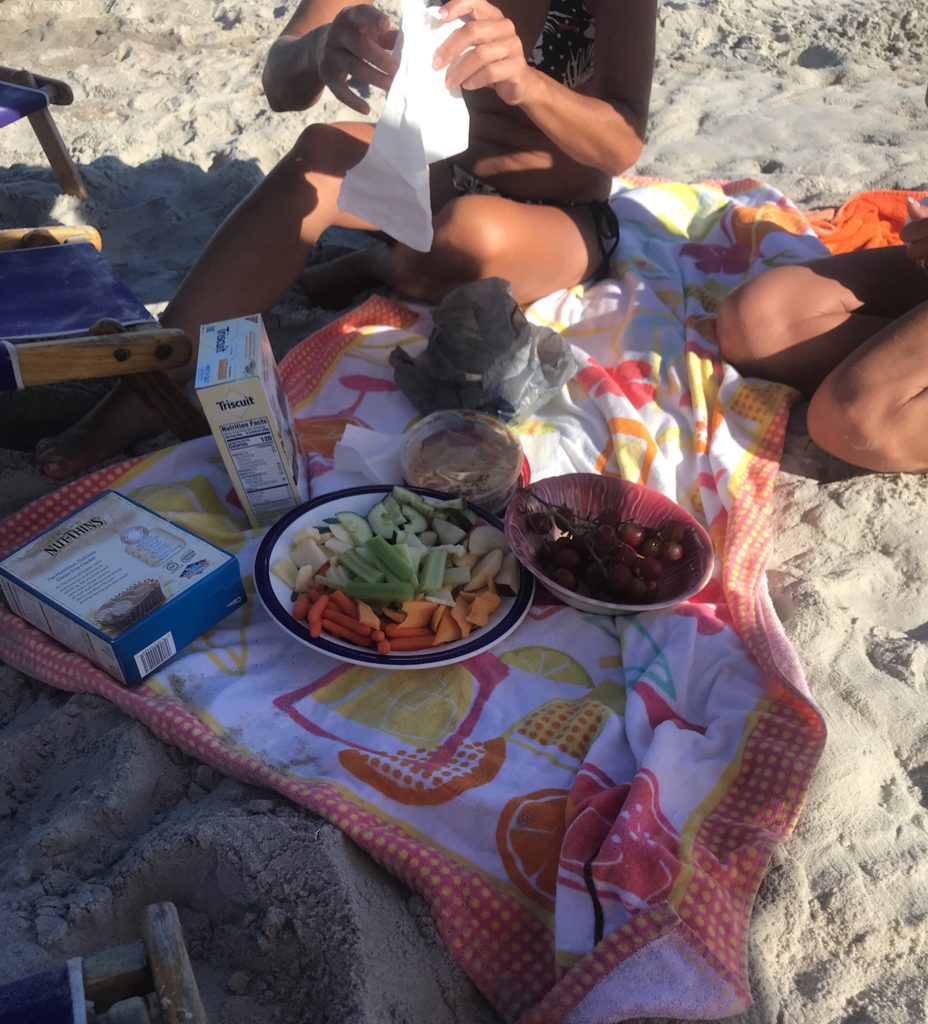 I whipped up some Tuna Salad and it was a hit. (also with some sand)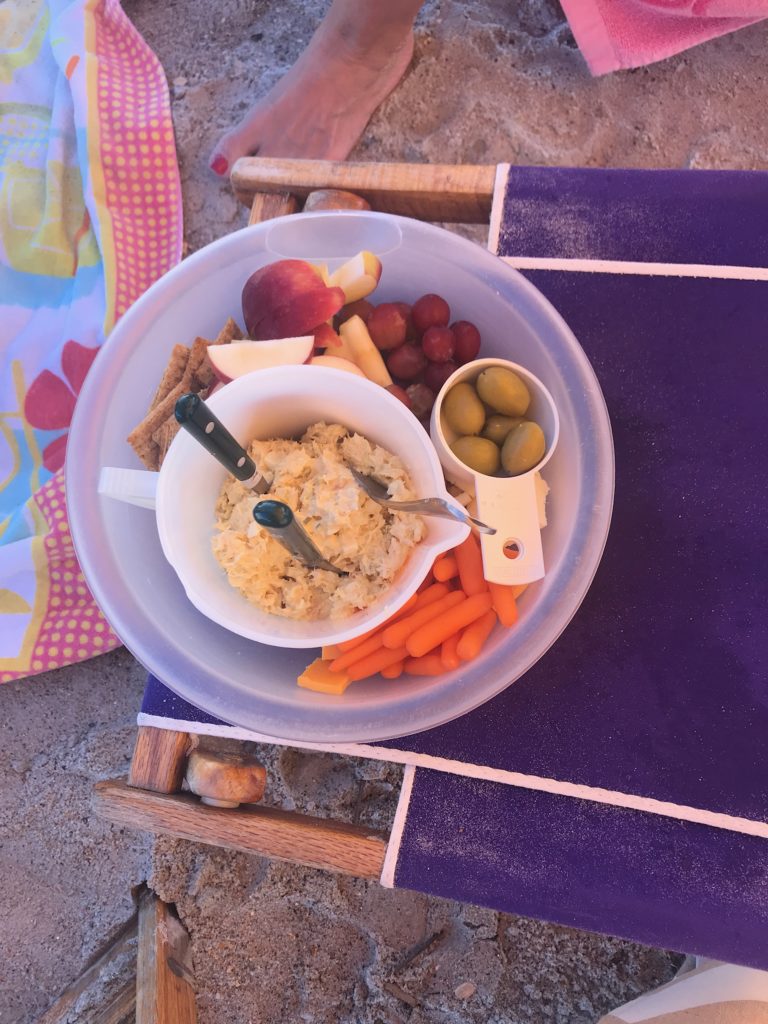 We've decided the Shuck & Shack is one of our favorites. A little hole in the wall where you drink cold beer and eat crab legs. Um, okay.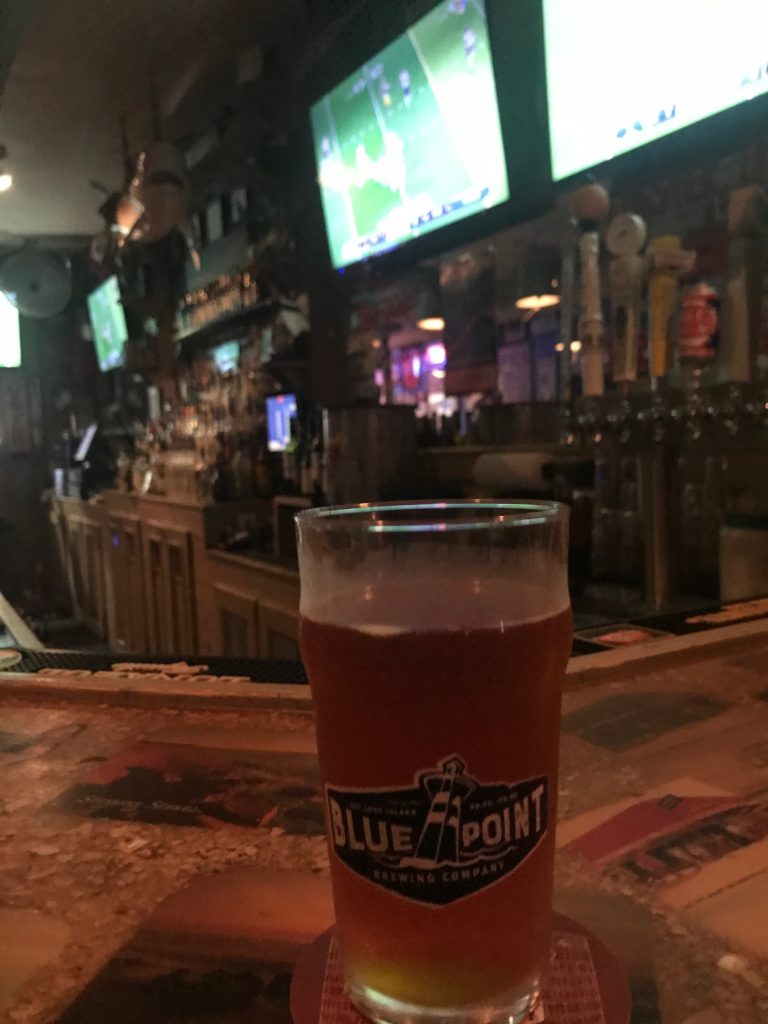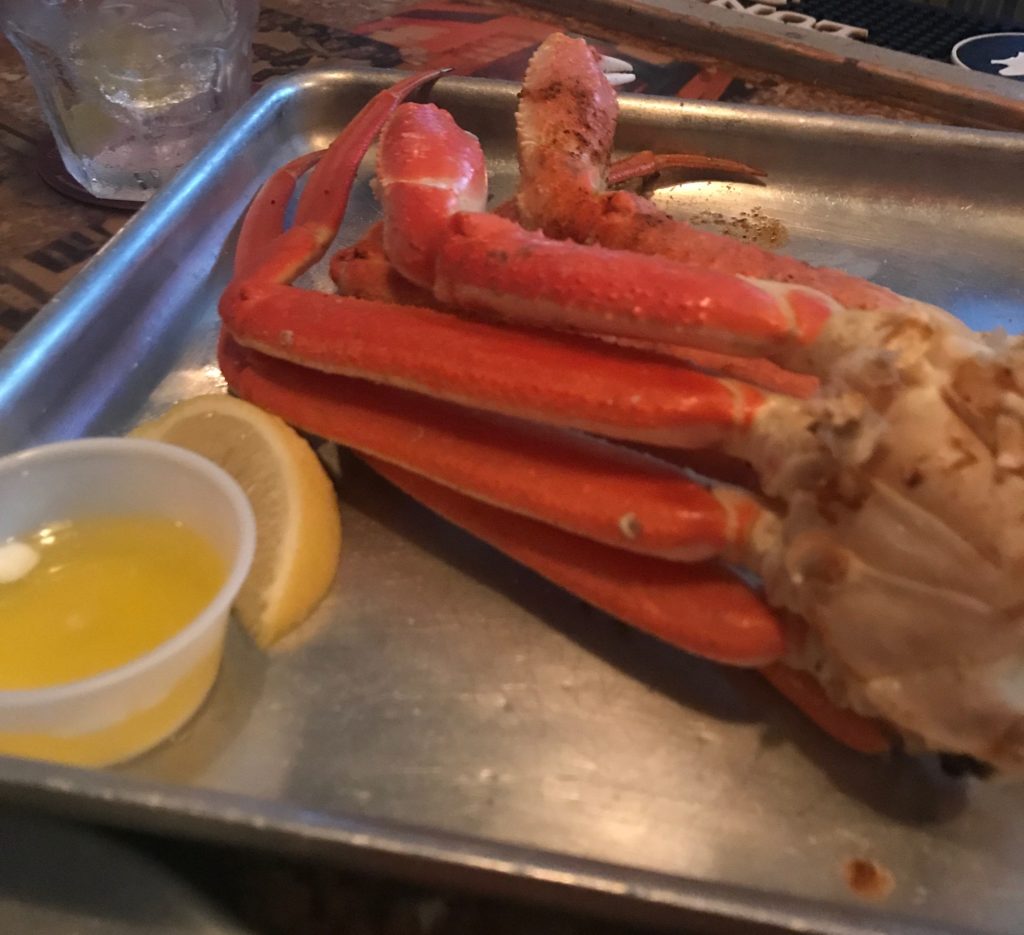 Here's a great Google pic of the house location!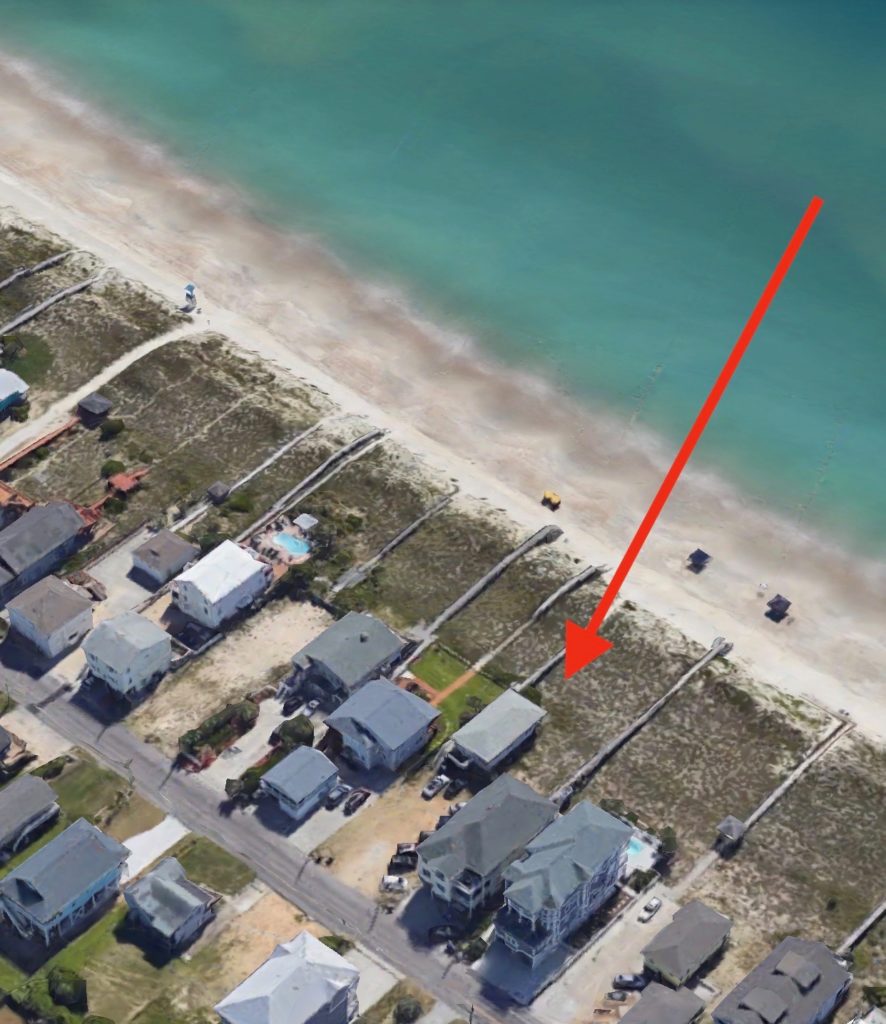 This was Tuesday morning on the beach. I drank my coffee while the other girls went for a run. There was a mandatory evacuation in place, so shorty after this pic we packed up our bags.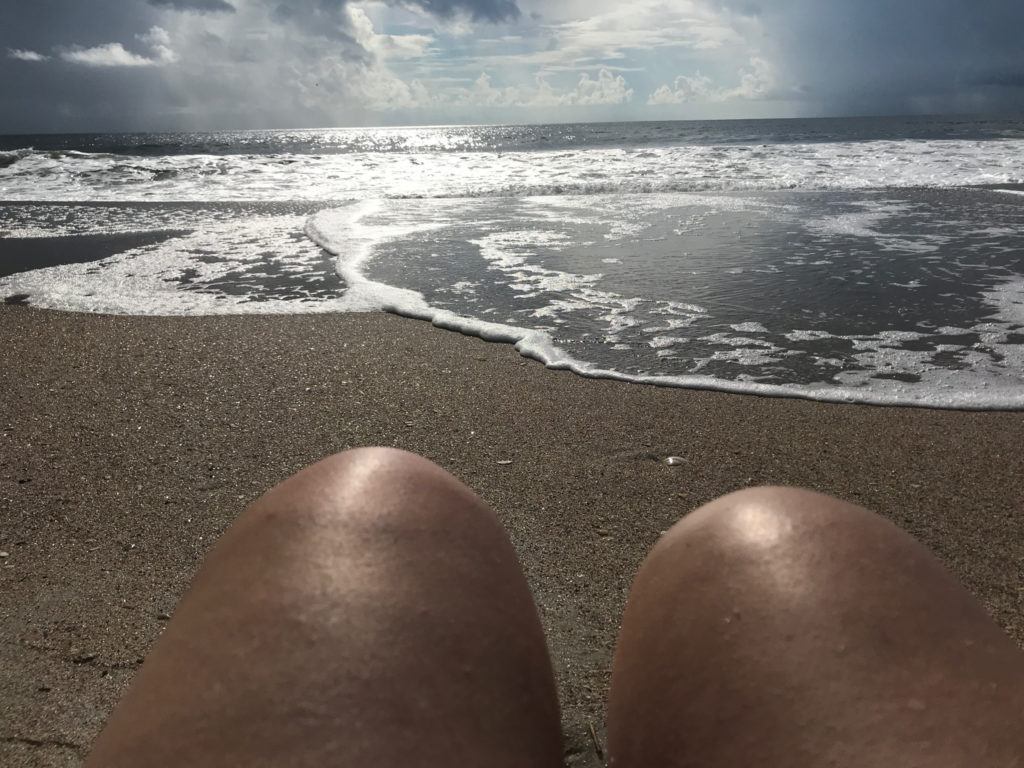 The houses on each side of us were already boarded up!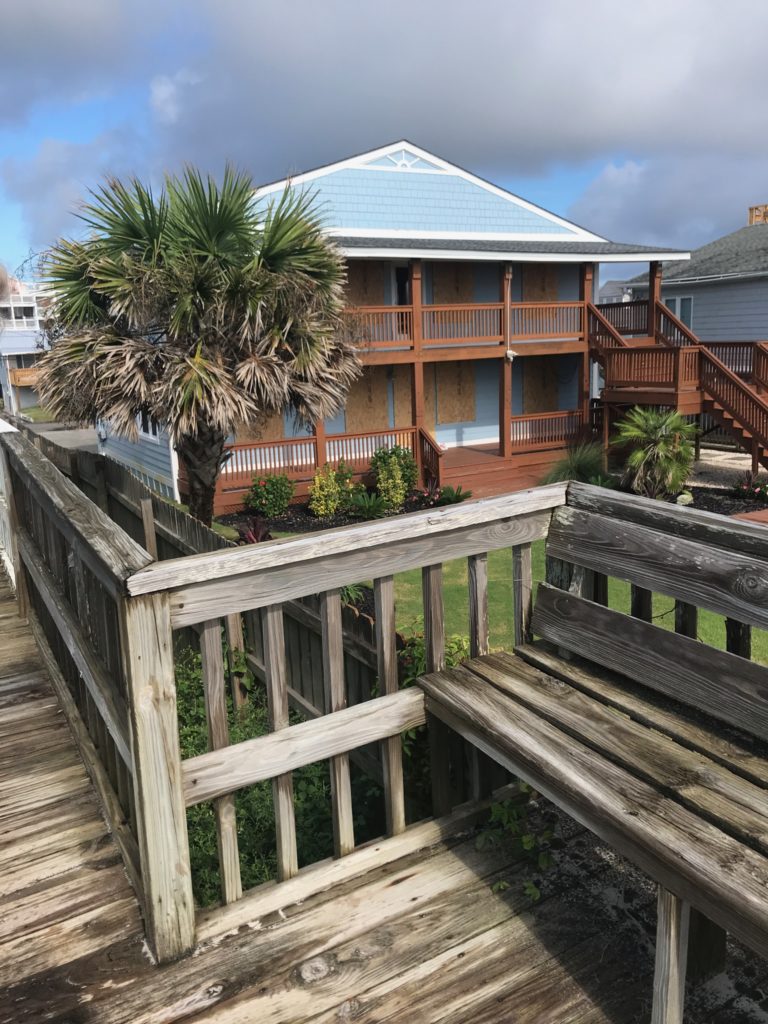 We gassed up two nights before in anticipation and happy we did because there were long lines at most of the stations.
It was a hell of a way to end our trip!
We we will be back Carolin Beach! We will be back!!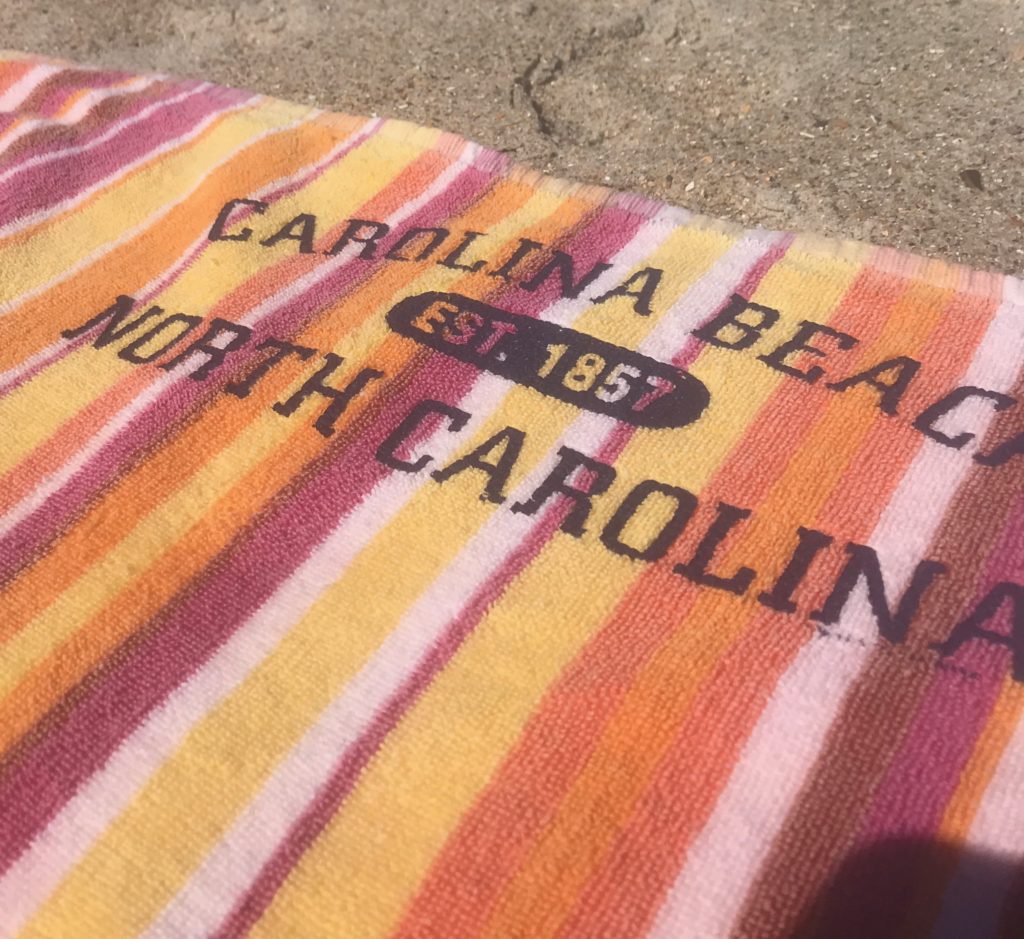 "love the life you live, live the life you love"