A couple of my girl friends having been trying some new recipes over the last two weeks that had me intrigued.
Sometimes it's just fun to try new things. Also there are times when you just need to switch it up a bit!
Have you ever tried Cashew Cheese? It's non dairy cheese made from Cashews (soaked over night) and seasonings. It sounds so weird, right? It's actually really good. I'm not a non-dairy girl, I just find some of the things that creative people come up with can be really yummy! (I've also tried some interesting things that I spit out, but heck, you just don't know until you try!)
My friend tried a "mug" biscuit recipe made from and egg, almond flour, coconut flour, milk, olive oil and seasonings. You cook it in a mug in the microwave for 90 seconds. No joke! It was 6 Smartpoints, so it's not a low point bread option, but like I said….sometimes it's nice to mix things up a bit (Yep! Total pun there!) try new recipes, new ideas and new flavors, new cooking methods! Just like activity, it's important to keep cooking fun and enjoy a variety of foods.
Use it for your Egg Sandwich or put a Turkey Burger on it and top it with your favorite toppings!
I used this biscuit recipe as a bun for my burger.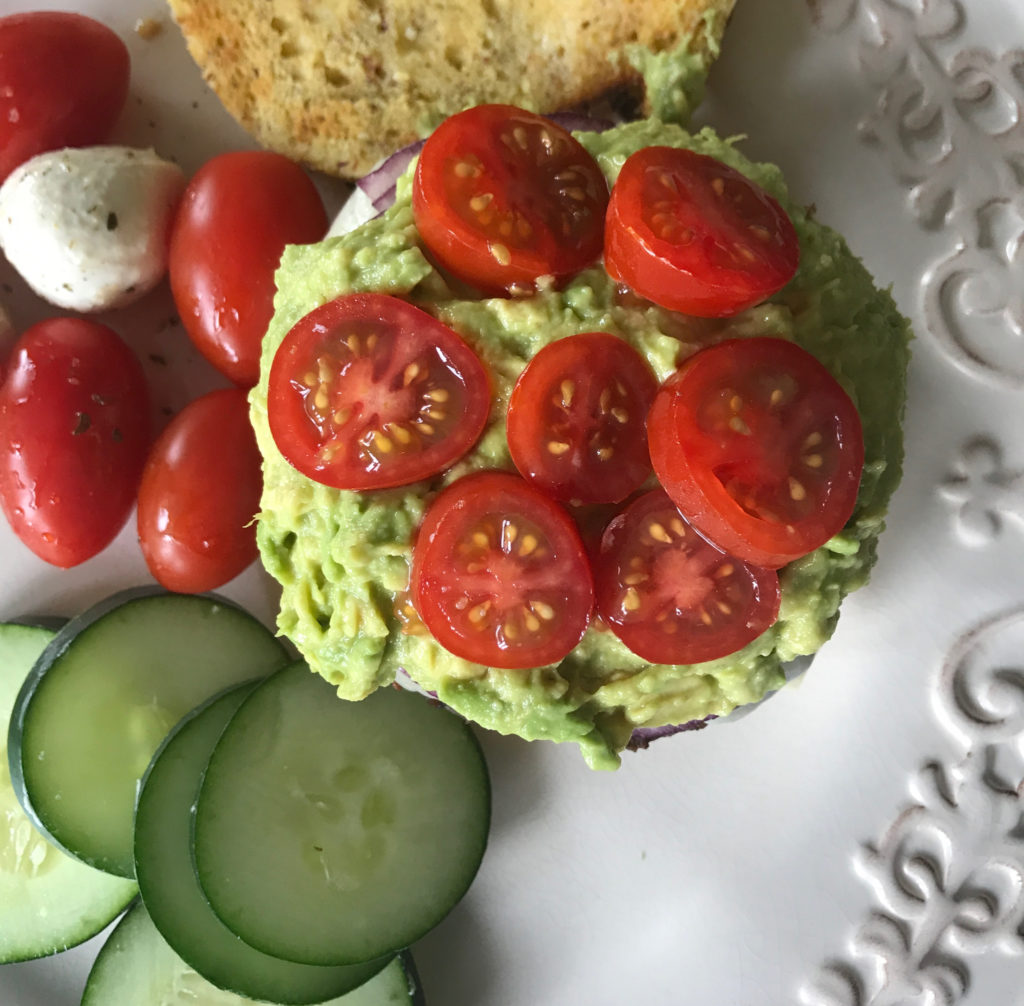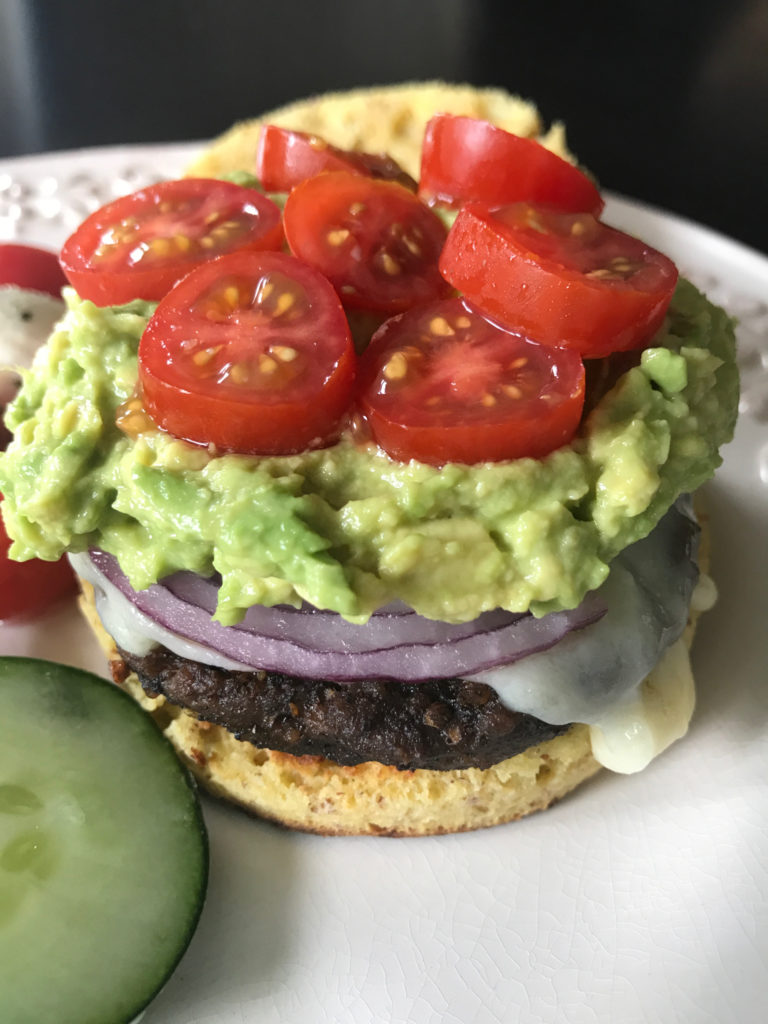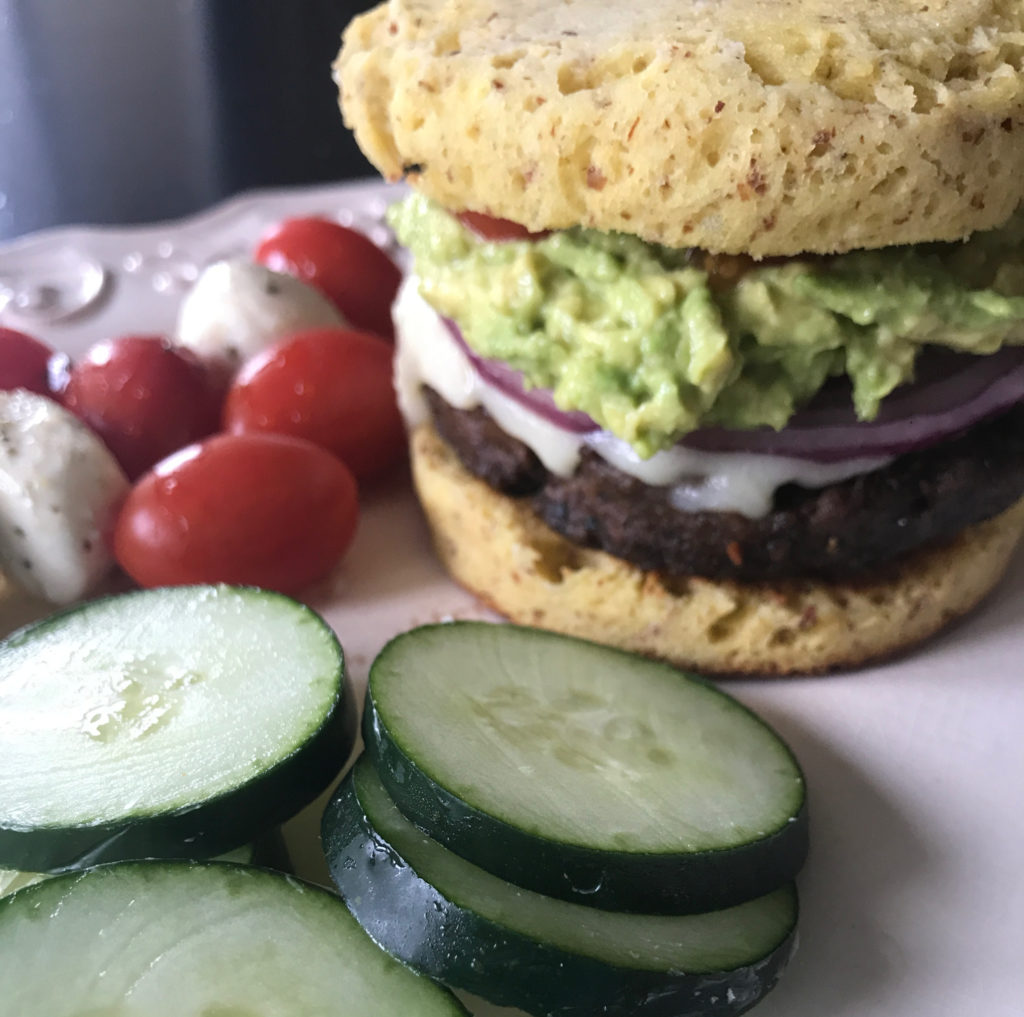 Do you like Greek Yogurt? I like to use it several different ways.
Add a packet of Ranch dressing for an easy dip. Use it as is for sour cream to top Chili, Taco's or Omelets.
I like it most as a sweet treat.
1/2 Cup Nonfat Plain Greek Yogurt (0 SP)
1 T Unsweetened Cocoa Powder (0 SP)
8 drops Vanilla Stevia (0 SP)
! T Almond Butter (3 SP)
Whip with a whisk and it has a mousse like texture.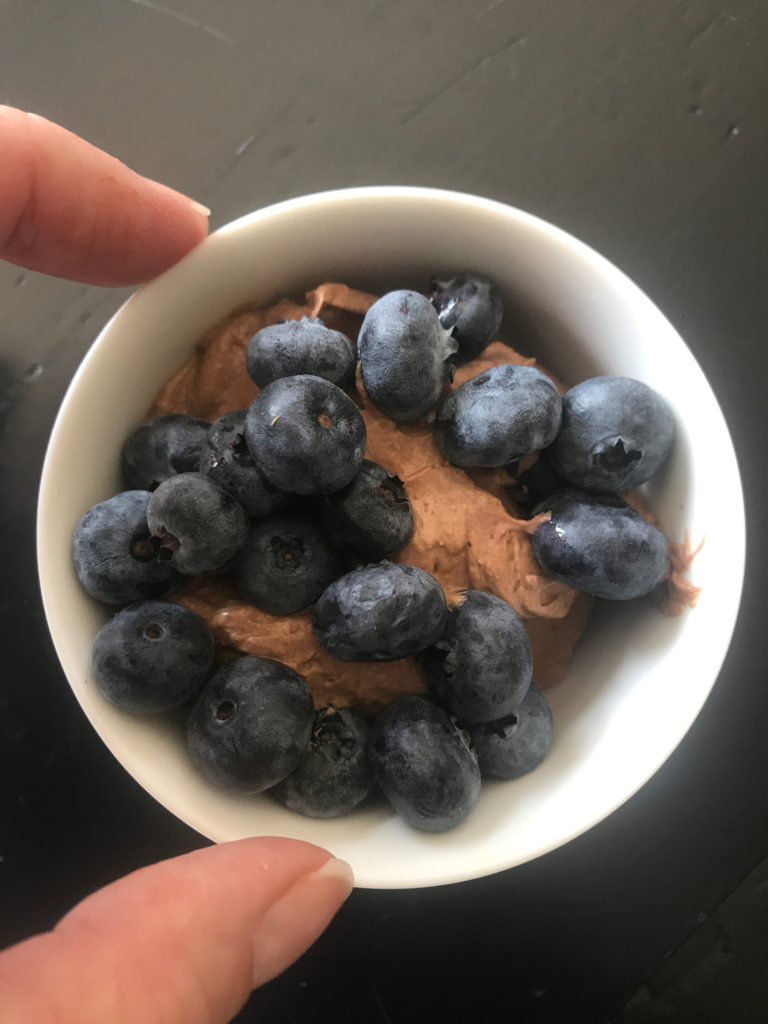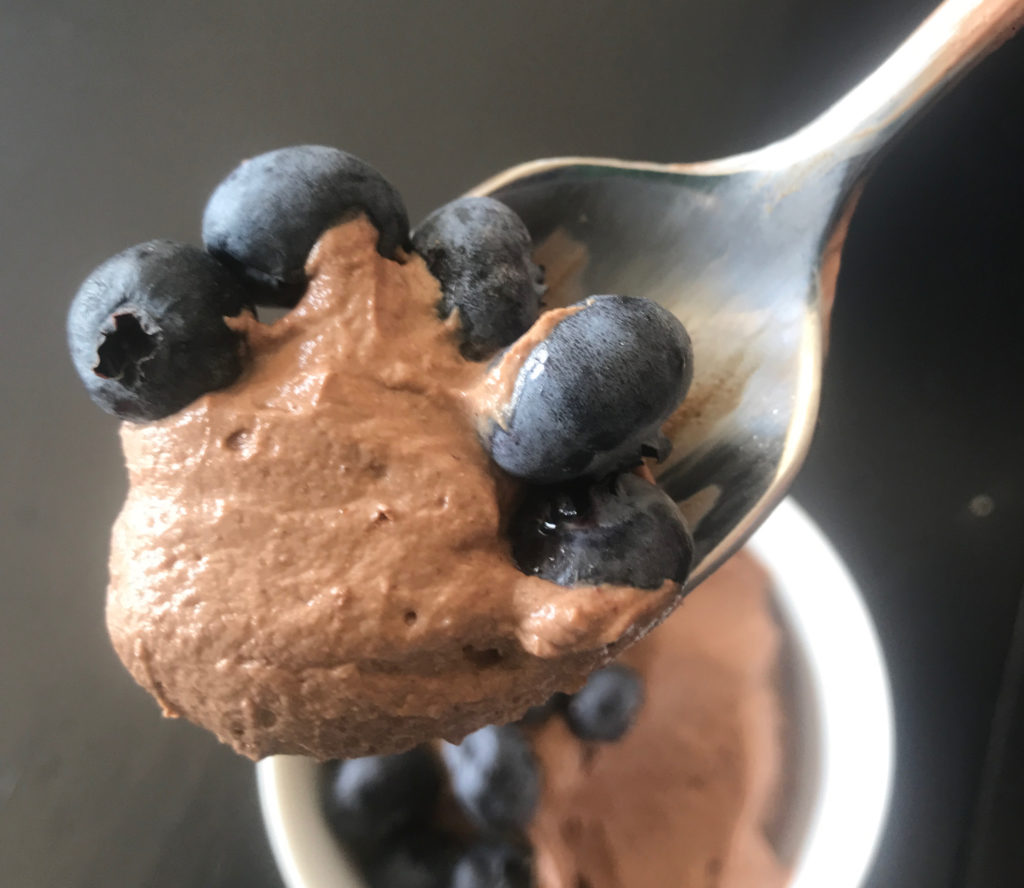 I took advantage of the Walmart Grocery Pick Up yesterday! That was easy! Have you tried it?
A minimum $50 order and all you have to do is pull up and pick up your groceries. Or….have your husband pick them up and put them away for you!
Grocery Shopping? Done!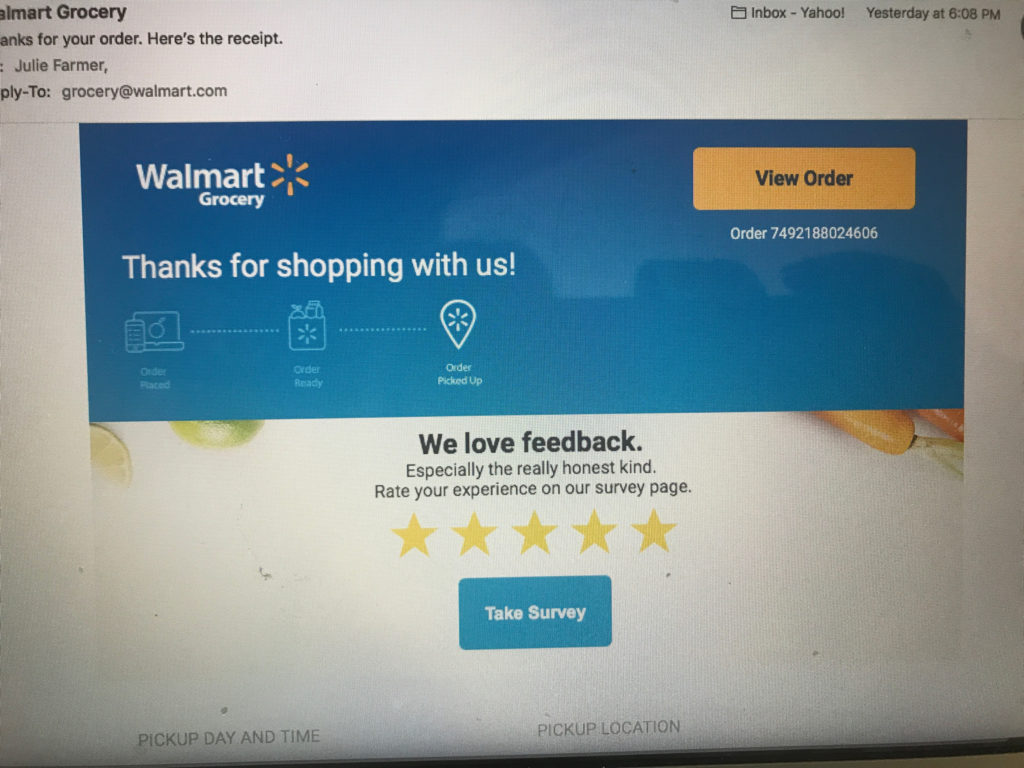 I'm really looking forward to meeting my new members next Friday. Because of the crutch and brace, I'm trying to think of starters.
"A funny thing happened on the way to the meeting"?
"Wait until you hear this"?
"You should see the other guy"?
"Oh this? This is nothing. I had cancer"
(Yes, I almost always have a cup of coffee in hand. HA!)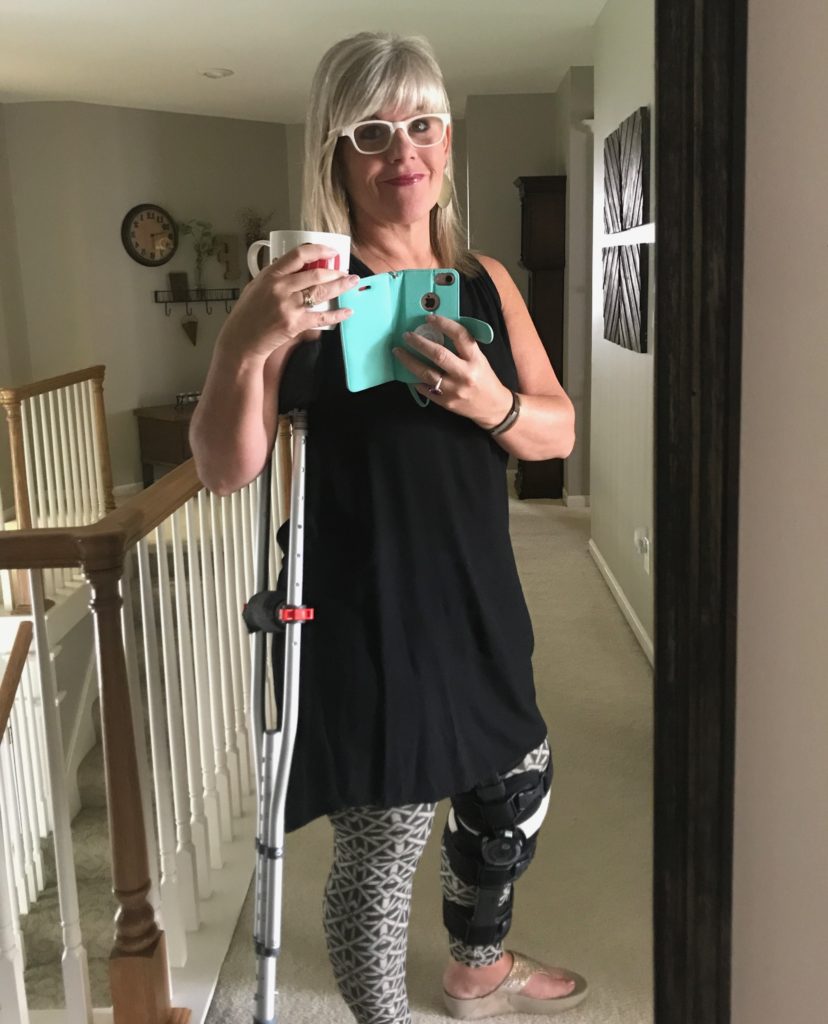 I'm down another pound, 176.
This was my Instagram post the other day if you're not following me over there.
I made up my mind that I would not allow surgery and crutches to be an excuse for making unhealthy choices. Crutches, or no crutches, I still need to make smart choices when it comes to what I'm putting into my body. What I put into my body will only allow me to heal quicker. I'm becoming fond of obstacles! 😂 they really are an opportunity to grow.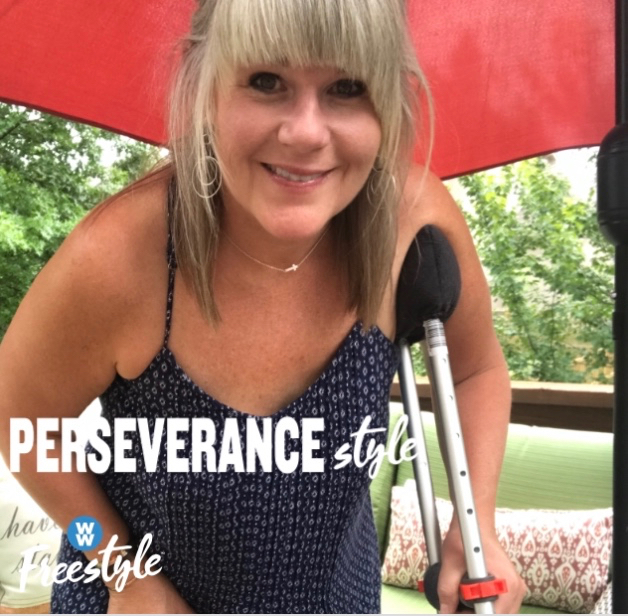 Okay, it's Saturday afternoon and I feel a Netflix evening coming on.
I hope you are all having a great weekend!
"love the life you live, live the life you love"